Bitcoin Bearbulls, Institutional Altcoins, Voluntary Liquidations and 20 Crypto Jokes
This crypto week: Bitcoin miners were preparing for another difficulty adjustment in the face of market uncertainty, BTC's correlation to US stocks was fading, a key indicator of bitcoin market profitability turned bearish, a Coinbase exec said that altcoins were drawing significant interest from institutional investors amid BTC and ETH dominance, the Belgian Central Bank Governor said crypto winter "was good news for us", and Arthur Hayes proposed a Bitcoin-backed stablecoin. While this was going on, Paul Krugman stirred up the crypto community with his recent comment about being locked out of Venmo.
Then, Silvergate started the voluntary process of liquidation, Kraken was making its foray into the banking industry with the establishment of Kraken Bank, Mt. Gox creditors must register a repayment method by March 10, and Mt Gox Investment Fund reportedly has no intentions of selling the tokens it's due to receive later this year. Voyager Digital was given the green light to sell its assets to Binance.US, Binance and Binance.US are reportedly more closely connected than what was previously revealed, and Binance approached US SEC chairman Gary Gensler in 2018-2019 to become an advisor for the firm. Babel Finance was working on a new plan to raise money through a crypto-backed stablecoin, and Celsius was exploring new buyers despite having an offer on the table, while the founders of the bankrupt 3AC completed a funding round for their new exchange. Alameda Research filed a lawsuit against Grayscale Investments, FTX bankruptcy legal fees for January alone reached $38 million, Singaporean authorities launched a probe into Do Kwon's Terraform Labs, and US SEC announced "emergency action" against BKCoin and its co-founder for "Ponzi-like conduct."
The blockchain industry got a boost as two US firms raised $100m for a crypto fund, and crypto payroll firm Toku raised $20m amid an industry-wide shift towards compliance. NFTs may soon be available on Amazon with reported plans for a new platform launch, Sotheby's was hosting a benefit auction titled "My Body, My Business" in honor of International Women's Day, while Spain was leading the way in the crypto-powered real estate sales sector. Then Nubank made headlines by hiring David Marcus, the former crypto chief at Meta.
Meanwhile, JD.com and the Bank of China joined the Hong Kong-Mainland China "cross-border" digital yuan pilot, and the BIS completed a cross-border payment CBDC trial in collaboration with the central banks of Norway, Sweden, and Israel. Speaking of Israel, its Tax Authority arrested two NFT creators for charges of tax evasion and money laundering. In the US, Federal Reserve Chairman said the central bank doesn't want to prevent crypto innovation, and President Joe Biden proposed major changes to crypto-related tax rules. South Korea will launch a new crypto scam-busting cybercrime taskforce, and a 14-year-old girl there was arrested on suspicion of buying meth with crypto.
Let's laugh at some jokes now.
__________
GM, CT.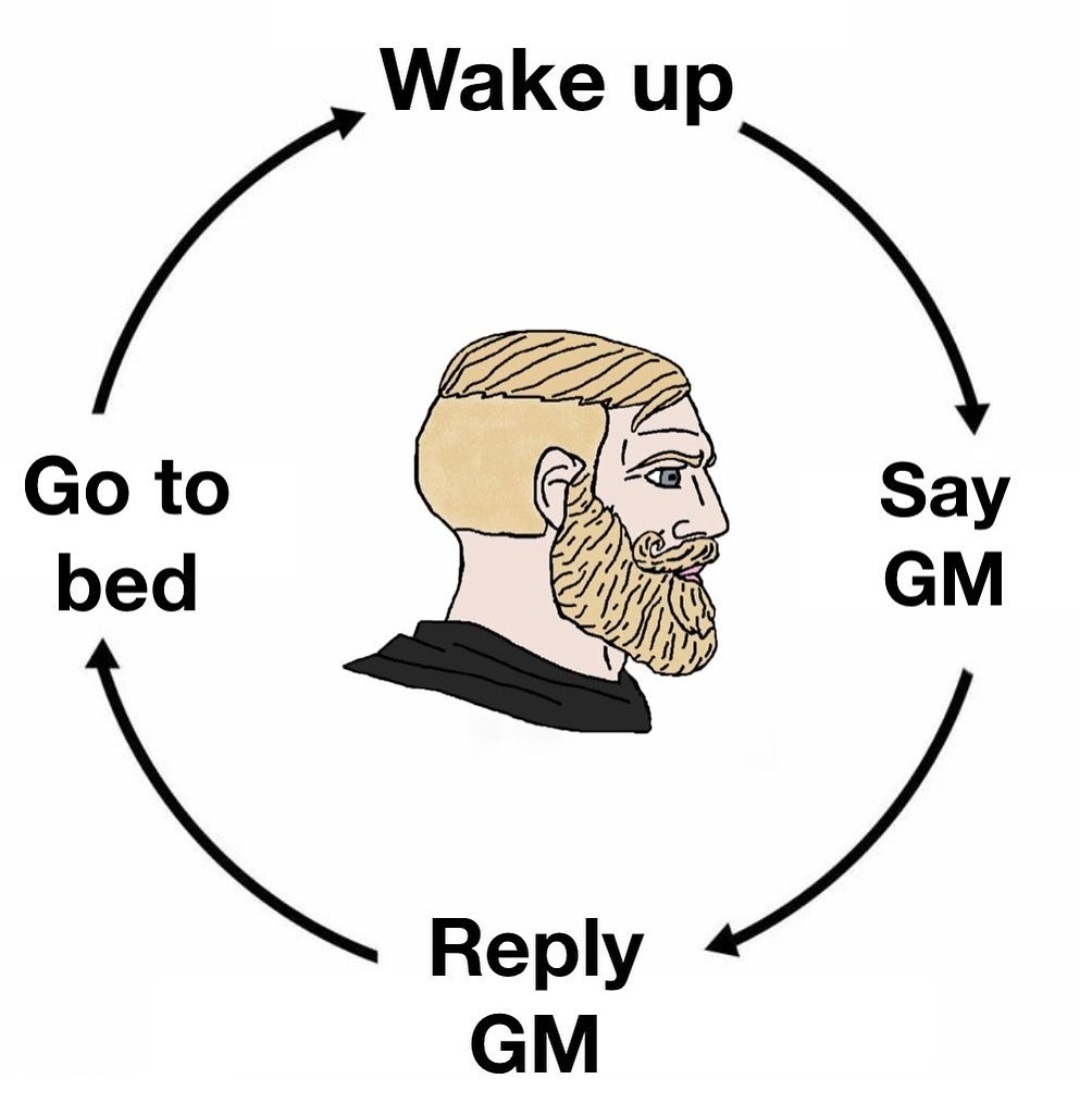 __
A sat for your thoughts.
__
How's everybody feeling this week?
__
But you've got to take a look, no way around it.
__
Let's check the markets.
__
Altcoins, you good?
__
Thinking about how to make it 110%.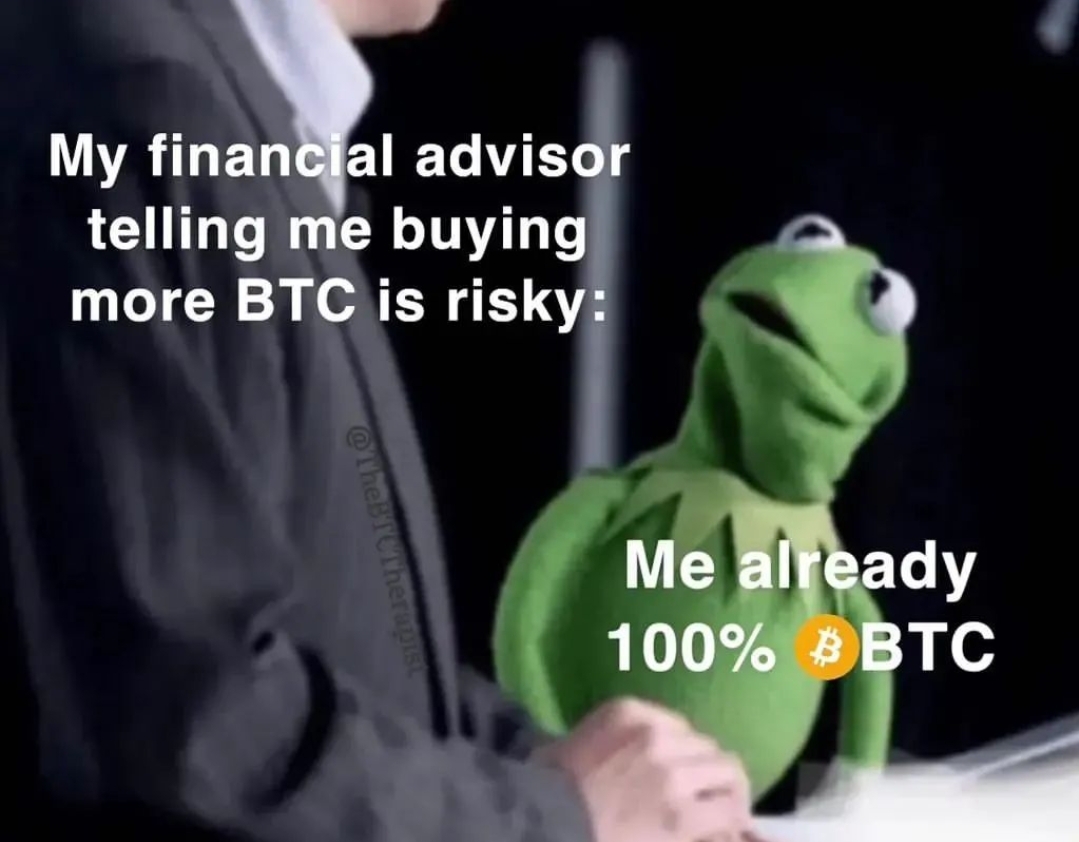 __
How dare you....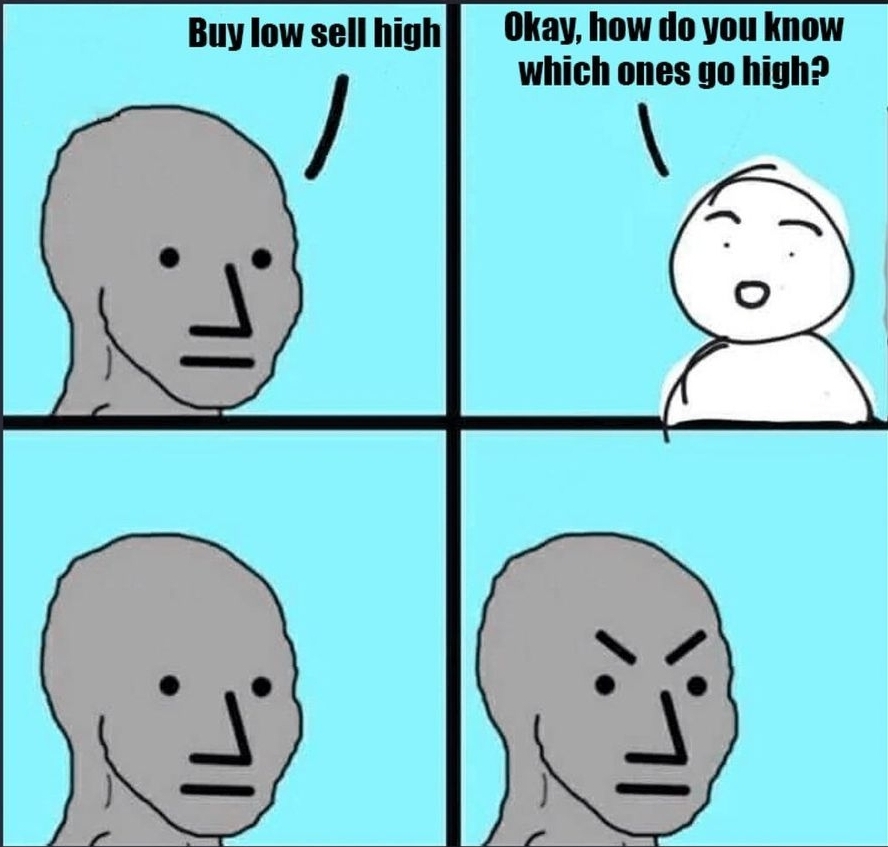 __
And discuss.
__
Let's hear from the resident doctor:
__
Its parents' child for sure.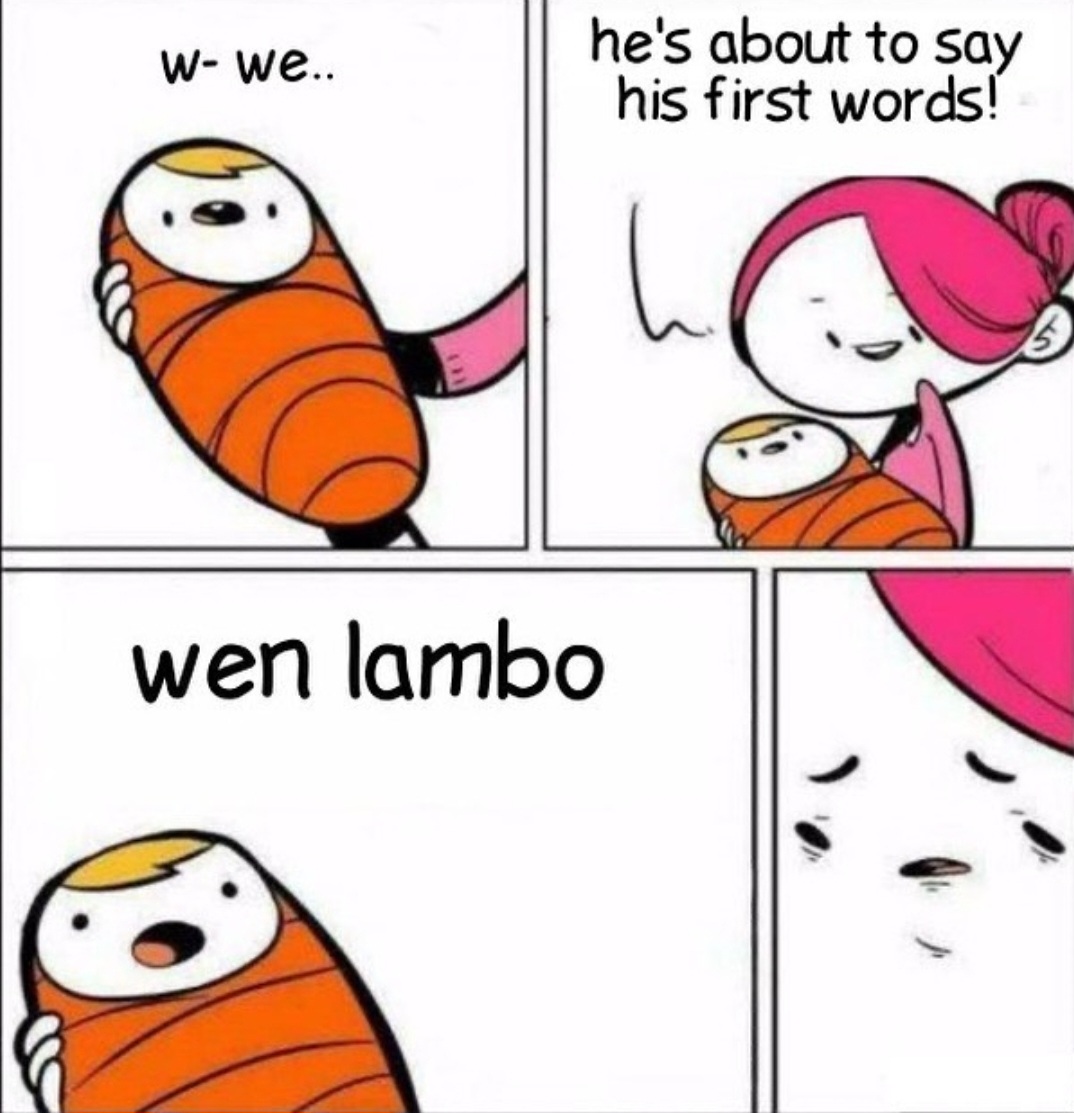 __
Well? Is it?
__
What mushrooms were you eating?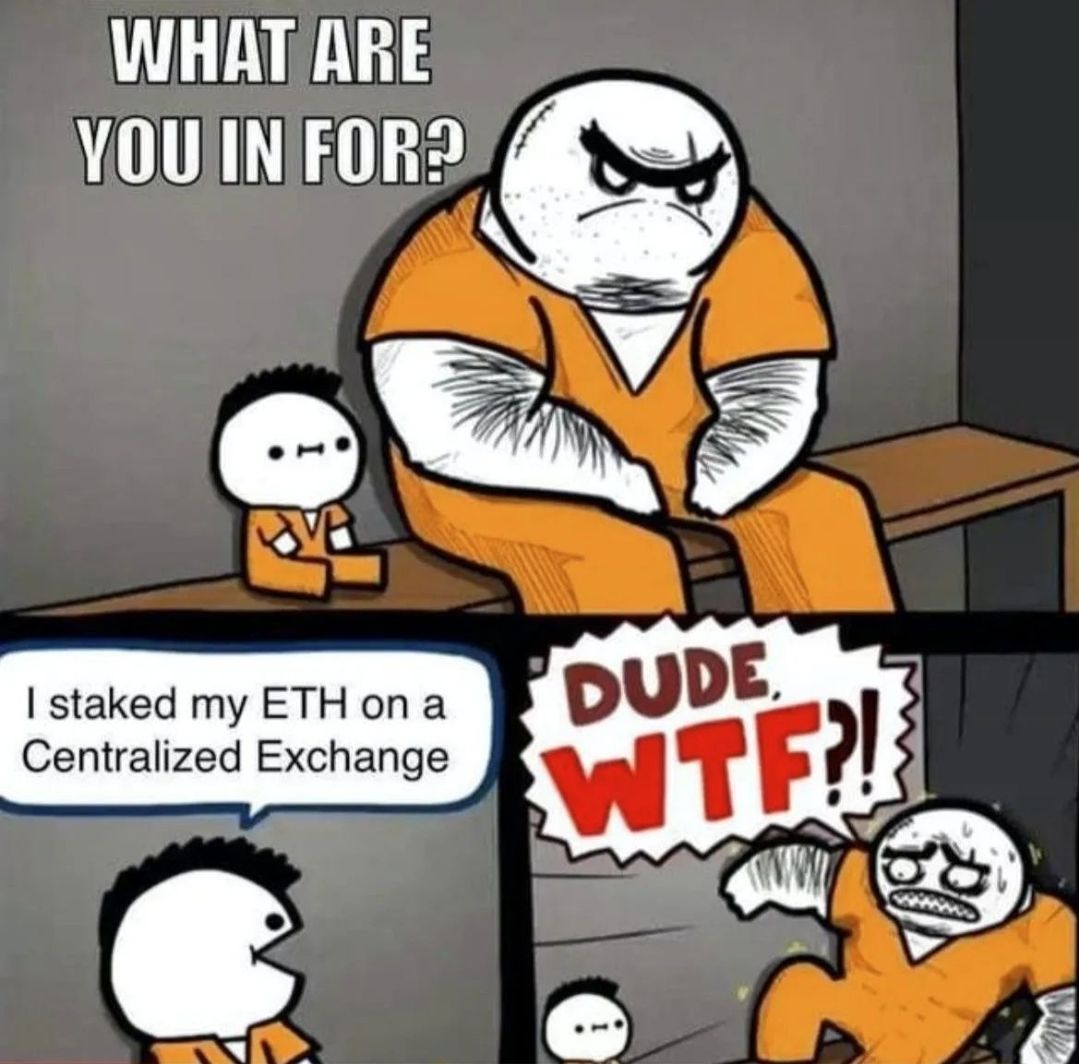 __
Mystery solved.
__
She did agree.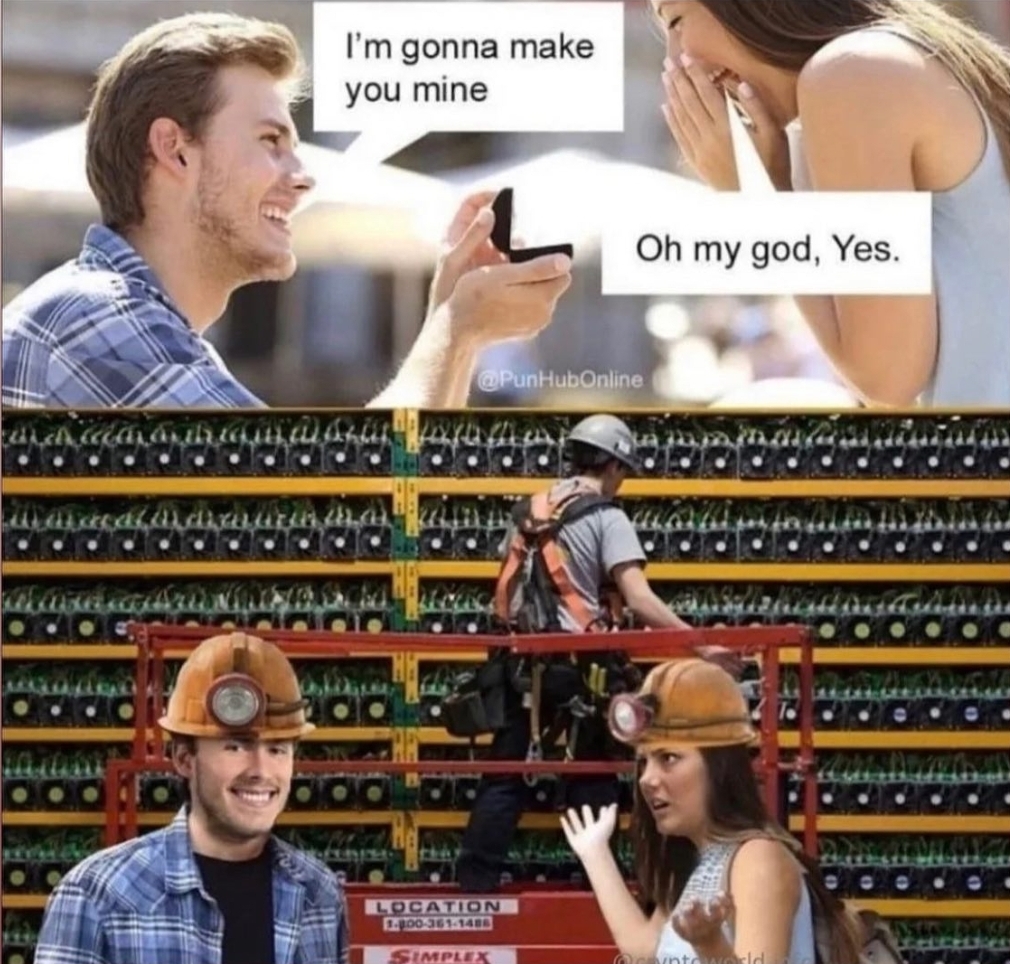 __
Yilong and Vincent are good buddies.
__
To quote the lady: 'Yeah. Yeah.'
__
Times change fast.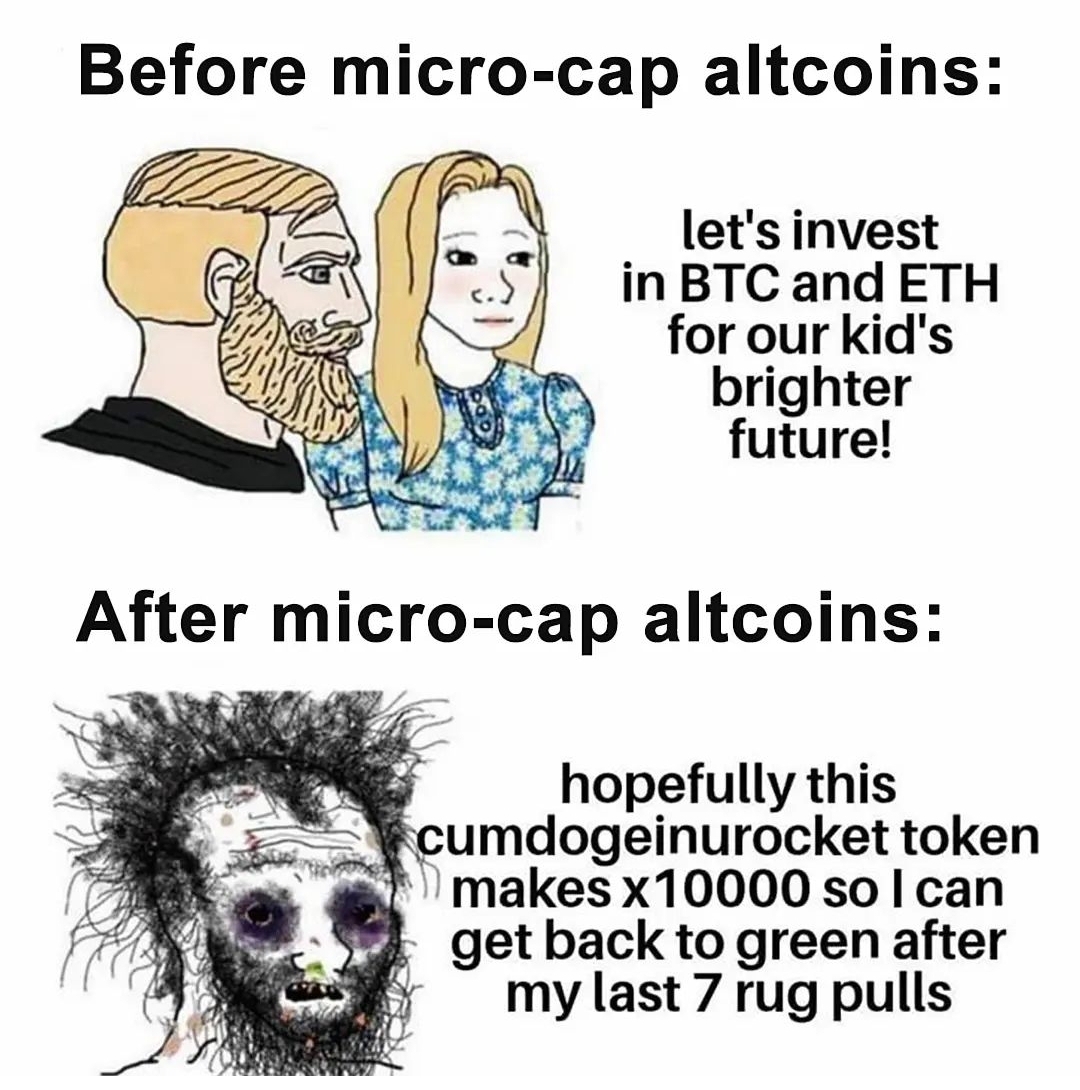 __
Favorites change fast too.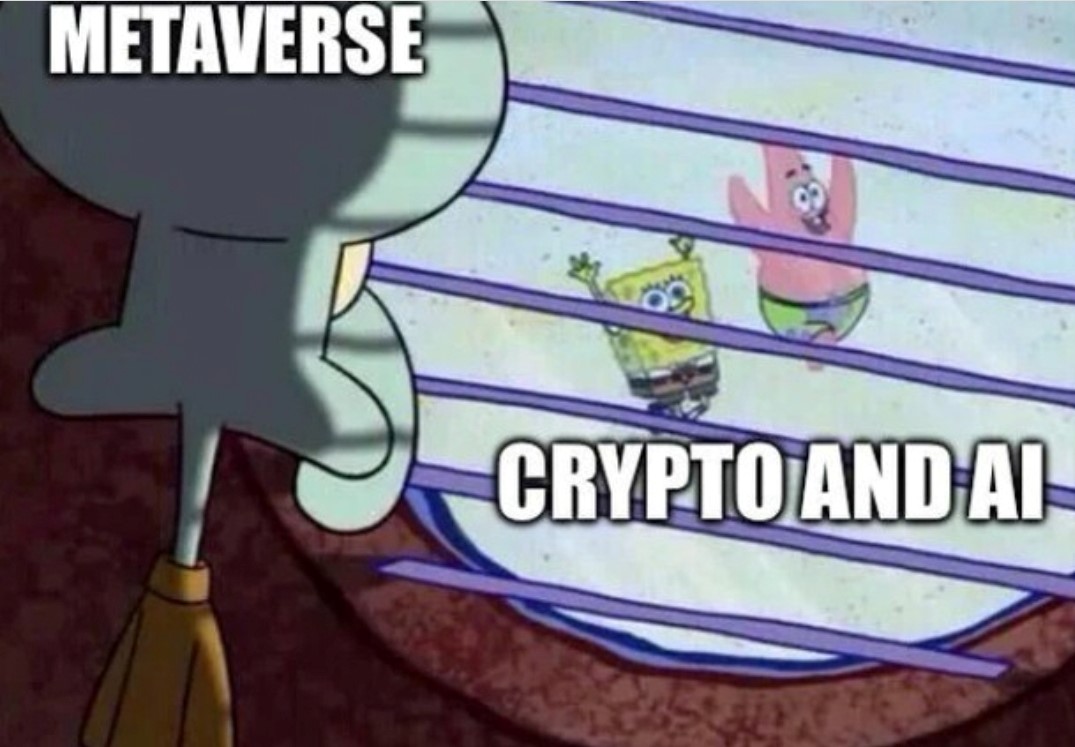 __
And an advice for the end: always be ready.
---