An Interview With Eximchain CEO: "We're Very Lucky To Start Early"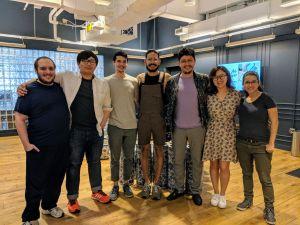 "We're not trying to reinvent the wheel but integrate with the existing infrastructure," Hope Liu, the co-founder and CEO of Eximchain, told Cryptonews.com. We talked with her about all things related to the project and "the misunderstanding" that the world now is totally centralized and in 10 years it will be fully decentralized.
Eximchain is developing a supply chain solution that aims to help enterprises connect, transact, and share information more efficiently and securely. Although the idea appeared in 2015, Hope Liu and Can Kisagun begin work on Eximchain at Massachusetts Institute of Technology (MIT) Media Lab in February 2016, making the project older than many blockchain-based systems.
Hope tells us that business is good: they are approached by companies in the global supply chain space monthly, and the mainnet could be out by Q3, as they're already auditing their codes. Next year, the plan is to make their SME-facing application available to the public, followed by strategies determining which countries to target. Also the company is preparing for the listing of its token EXC, however, the CEO declined to comment.
The project exists much longer than the average blockchain-based project. Are there benefits to that? What do you think about the pace of more recent blockchain startups?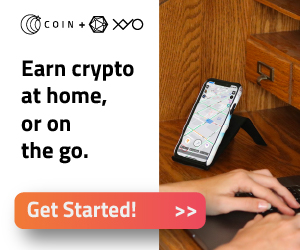 We started as early believers of blockchain technology and took significant risk on our career pursuing our goal when there was very low awareness about blockchain in our target industry. I used my Massachusetts Institute of Technology (MIT) student loan and family support to fund the project for a while instead of looking for job and my CTO turned down offers from some of the best tech firms in the world. We're very lucky to start early and build relationship/reputation in the industry. Some of the clients we're working with have known us for a few years.
It also helped us to establish long-term relationship in the ecosystem. Can Kisagun who is currently the co-founder of Enigma [a privacy-based data marketplace], was the first CEO of Eximchain. We went through the Plug And Play Accelerator with Matthew Spoke - the CEO of Aion [a multi-tier blockchain system targeting scalability, privacy, and interoperability]. That was way before the crypto hype and not many blockchain companies existed by then. The relationship we built back then still lasts now.
The emergence of more blockchain startups is a good sign that the world is more adoptive to blockchain technology and it's good for the ecosystem - we're very open to work with other supply chain/blockchain companies through partnership.
Eximchain uses Quorum, a blockchain developed by an investment bank JP Morgan and targeted towards enterprises. Why Quorum and not some other blockchain?
We knew from day one that we want to develop enterprise level blockchain solutions that can be adopted by companies across the world and used in real world application. None of the other public blockchains can support privacy – which is very essential for enterprise use. When we heard about Quorum for the first time, we were very excited about the private data network with military grade encryption for message passing transaction payloads between secure nodes using an immutable public key exchange mechanism. Also Quorum was built by JP Morgan and as a member of EEA [Ethereum Enterprise Alliance, connecting Fortune 500 enterprises, startups, academics, and technology vendors with Ethereum subject matter experts] we would like to stay as close to the future enterprise blockchain base as possible for future interoperability development.
Are there any indications about potential adoption of your product?
Through the reputation we built in the past few years, we're actually approached by companies in global supply chain space every month. Besides the partnership that we announced with YOOsourcing [business to business network for global sourcing], other clients we're currently working with are under non-disclosure agreement but we expect to announce some of the partnerships around the mainnet launch.
Eximchain is one of the projects applying Quadratic Voting within their project. Tell us more about it.
We truly believe that the governance mechanism we created is the way to deliver a blockchain for enterprise use with the decentralized voting system, guaranteed network security and stable transaction throughput. Each node has to pass know-your-customer procedures and during each governance cycle (initially set by us, later can be changed through Quadratic Voting) one master node will be voted in or voted out. It's almost impossible to take over the network because that requires the attacker to keep spending endless wealth because a) every a vote takes a square amount of tokens b) all the tokens will be distributed to all vote participants after each vote.
Vitalik Buterin of Ethereum also agrees and started experimenting with the inventor of Quadratic Voting.
Research shows supply chain management may be the first widely adopted application of blockchain, but in around 10 years. What are your thoughts on that?
We completely agree with the opinion. I took interview from CNBC a few weeks earlier about the topic.
We're not trying to reinvent the wheel but integrate with existing infrastructure. The misunderstanding is that the world now is totally centralized and in 10 years it will be fully decentralized. The truth is, we're not already in a distributed world and after 10 years we'll still fall in somewhere between distributed and fully decentralized. None of the enterprise solutions that are adopted globally and used in our daily life will be run on personal computers.
That's why we have spent time conducting training to teach in-house developers of our clients about using the Infrastructure-as-code (IaC) we developed to launch blockchain through distributed infrastructure for enterprise use. We realized that it's a fail-to-start for lots of companies who can't build the connection between their existing distributed infrastructure and blockchain backend.
Where are you in terms of development?
Mainnet is the most important technology delivery for us this year. We're working hard and all the codes are open-sourced here: https://github.com/Eximchain. We have run 10 rounds of large scale stress test. Current testnet has 600 nodes running the protocol on real, not simulated, infrastructure across 14 regions; automated and managed through IaC we will offer our users to manage globally distributed blockchain, API (application programming interface), and key management infrastructures to support their applications. We're now working with a security auditor to audit the codes and we're on track to deliver mainnet by Q3.
Your Roadmap shows you intend to finish everything up in Q1 2019. What are your plans after that?
The roadmap we made up till Q1 2019 are made for the mainnet and the standard SDK (software development kit) delivery - which companies can use to develop their customized supply chain applications. Those will be offered mainly to large companies and channels. After Q1 2019, we'll officially roll out our own SME- facing application to the public. The detailed plan will come after we complete go-to-market strategy to determine which countries are our target market.
How do you compare to similar projects such as SophiaTX or Maersk's Insurwave?
We're building the first public blockchain that supports privacy, scalability and security and we plan to offer SDKs for companies to integrate with their existing infrastructure. There have been private chain/consortium chain solutions out there. We believe in the future of public blockchain and we welcome other solutions that are under experiment stage on other blockchains to try out our blockchain in order to have enterprise adoption.