20 Jokes for the Crypto Aficionado
Another week, another bear run. It's hard to stay optimistic - but they say it's always darkest right before the dawn. Still, we'd love to see a green candle for a change, to guide us to this dawn. Meanwhile, Cryptonews.com is back with yet another installment of an audience's favorite: a collection of the internet's sense of humor.
The thing that stands out the most this week is Wednesday: not only did the prices drop significantly, but rumors surfaced that banking giant Goldman Sachs was abandoning their crypto plans for the foreseeable future. However, soon afterwards Goldman's CFO said that was "fake news." Still, the bright news of Lightning Network being implemented in CoinGate's payment system for Bitcoin somewhat lessened the burdens of FUD and general panic.
To clear our minds from all these different confusing perspectives, let's dive in!
____________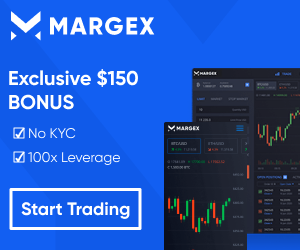 We've all felt this way at some point, and there's no reason to deny it.
Checking my portfolio from r/cryptocurrencymemes
__
Vegan is good for the environment - and for your wallet, especially when those bears attack.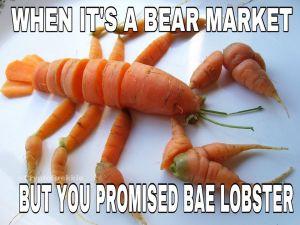 __
Of course, this is not the real Elon Musk. This one seems smarter.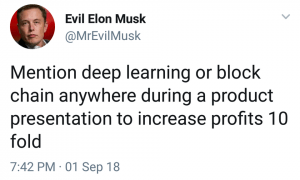 __
In the context of the recent Nike campaign with Kaepernick, we wonder if people would burn their wallets too in a similar situation.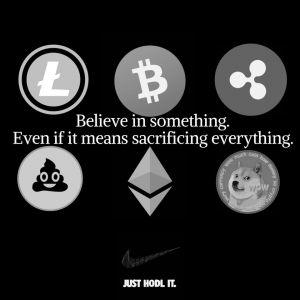 __
When Bitcoin loses 5 percent of its price in a few hours…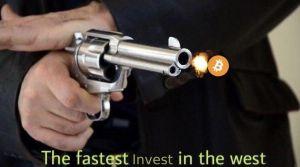 __
We knew it! It was the bear all along! (Scooby Doo music plays).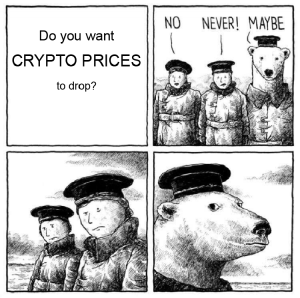 __
No offense meant to Bcash supporters - but this one earns a chuckle from us.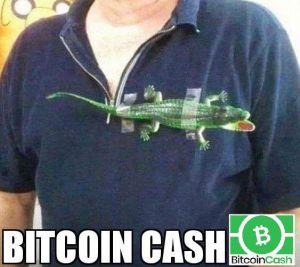 __
We're not telling you what to do - we're just telling you to trust your own eyes.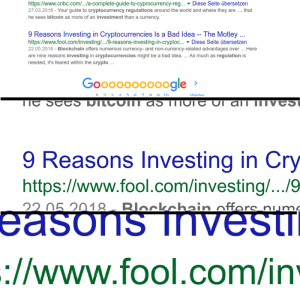 __
And when you buy the peak, it dips too! Making a profit is overrated anyway.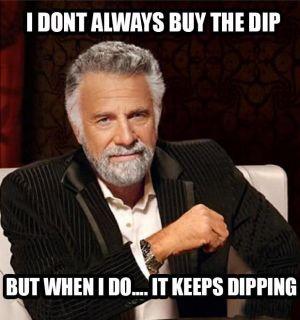 __
How can you say no to such a reasonable request?!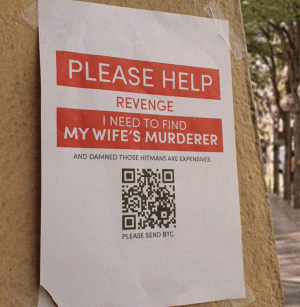 __
This is the face of everyone in Iran, Venezuela and parts of Africa right now.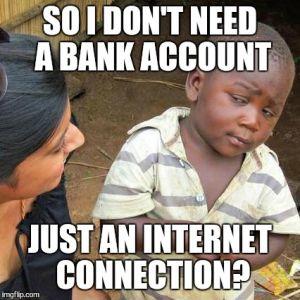 __
Because who needs friends anyway?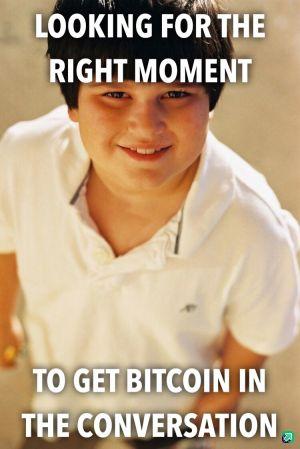 __
A combo of Game of Thrones and Bitcoin is exactly what this industry needs.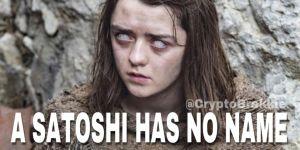 __
Some of the steepest slopes on Earth. Isn't nature wonderful?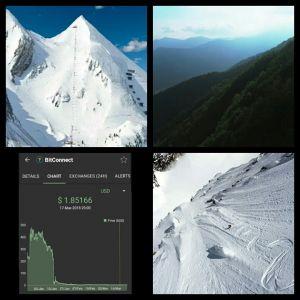 __
But you know those returns will blow everyone's minds anyway.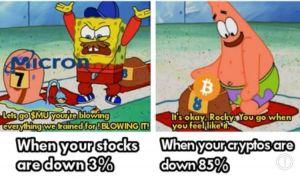 __
We're all guilty of this… And we're not even cute blue fish.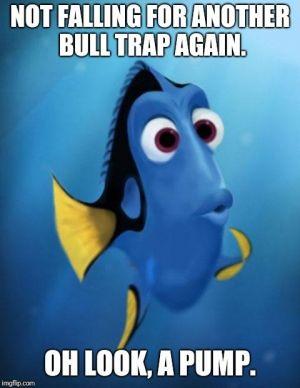 __
It's a cone of shame, and crypto addiction can be a valid reason to be ashamed.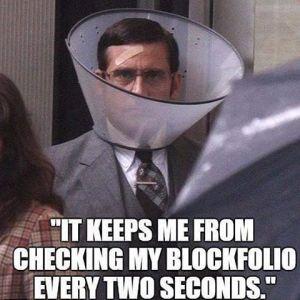 __
Also, when you diversify in coins below the top 100.
Buying the dip will be like from r/Bitcoin
__
It hurts both in our hearts and in our wallets.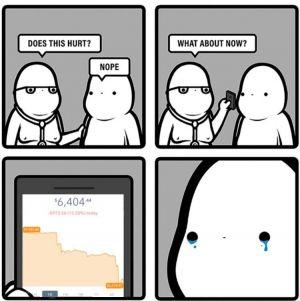 __
A true HODLer.
When Bitcoin price dips but you're a HODLer from r/Bitcoin