XRP Price Prediction as SEC Files Interlocutory Appeal Against Ripple – What's Going On?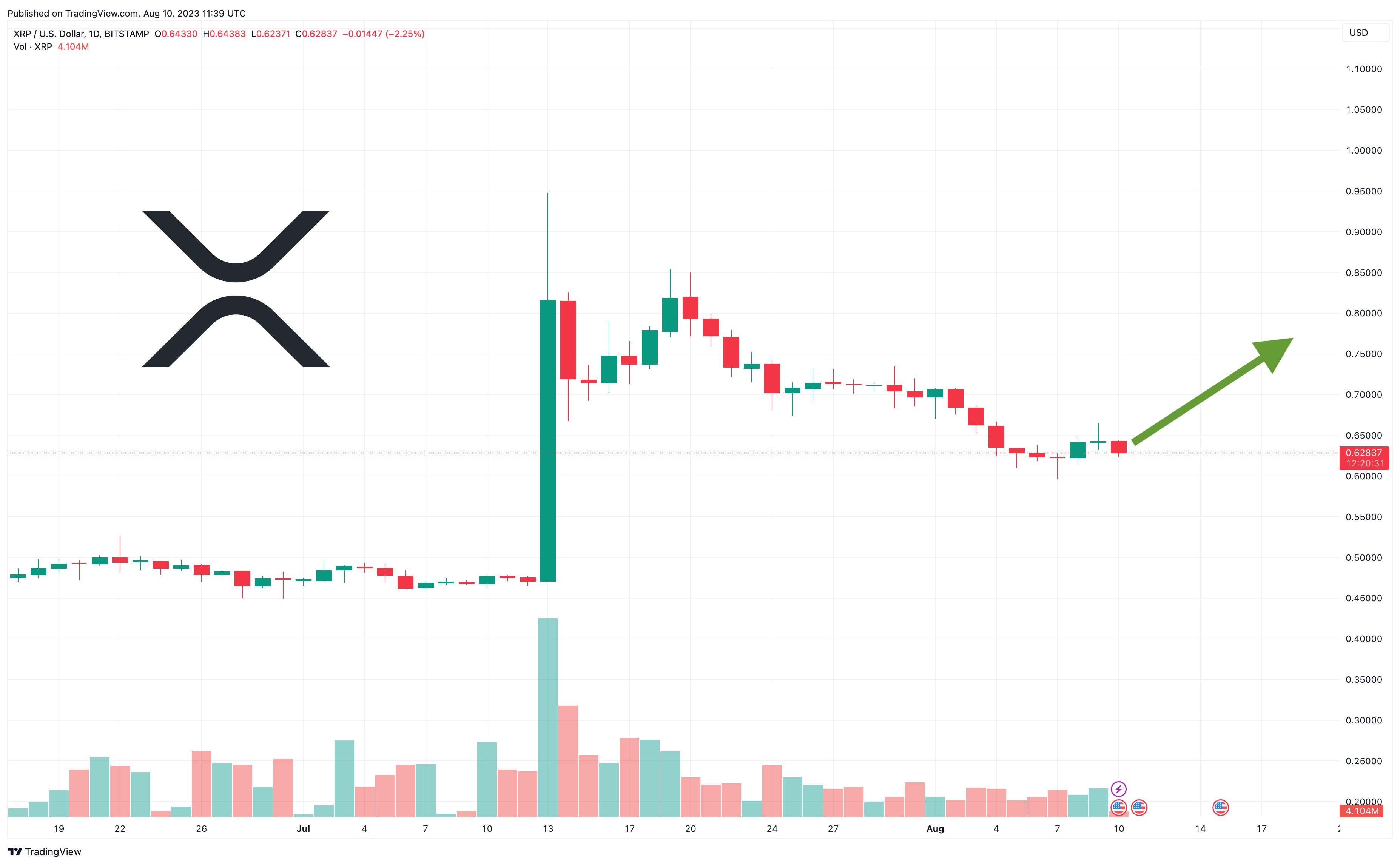 The XRP price has fallen by 2% in the past 24 hours, dropping to $0.630690 after the news that the SEC has filed to appeal the ruling handed out in July in its case against Ripple.
XRP is now down by 5% in the last seven days and by 11% in the past fortnight, yet the altcoin remains up by 33% in a month and by 85% since the beginning of the year, pushed up by the aforementioned ruling, which was largely positive for Ripple.
And while the SEC's move to appeal elements of the ruling could threaten XRP's price, it's certainly not guaranteed that its request to appeal will even be granted, let alone prove successful.
As such, XRP is likely to recover further in the coming weeks, with Ripple's recent expansion as a business helping to boost it further.
XRP Price Prediction as SEC Files Interlocutory Appeal Against Ripple – What's Going On?
XRP had been enjoying a nice little rally up until yesterday, with its price and indicators rising steadily.
However, its relative strength index (purple) has now fallen below 50 after reaching almost 70, while its 30-day moving average (yellow) is struggling to pick itself up after reaching a bottom a few days ago.
Based on its chart, it's hard to say what it will do in the next few days, especially when its support level (green) has declined more or less steadily since the middle of July.
It's, therefore, possible that XRP could fall a little further, to $0.60 or even lower, before it stabilizes and begins rising again.
The reason for this is that the SEC has filed a request for an interlocutory appeal, with the regulator arguing in a filing that there remain issues with regard to which there is "substantial ground for differences of opinion."
However, not everyone is convinced that its request for an appeal will even be granted, while others suggest that an appeal, if granted, wouldn't change the legal fact that XRP in itself is not a security.
In other words, XRP is unlikely to be threatened with renewed delistings, meaning exchanges operating in the US will be able to continue listing it as normal.
This should enable XRP to recover once the dust has settled on this latest development, with the altcoin also likely to be helped in the medium- and long-term Ripple's ongoing expansion.
The company recently signed a partnership with the Republic of Palau to trial a stablecoin on XRPLedger, while it has also begun a project with the Rocky Mountain Institute to build an open data platform for carbon credit markets.
In view of such developments, XRP is likely to continue hitting new heights in the not-too distant future, potentially reaching $0.80 in the latter half of the year.
An Ethereum-Based Restart for XRP
Given that XRP's growth over the next few months may be more gradual than sudden, traders may prefer to look towards newer altcoins that have a higher probability of seeing big short-term rallies.
This is particularly the case with presale tokens, which can often surge when they list on exchanges for the first time.
One of the most interesting presale coins in the market right now XRP20, a new ERC-20 token that has already raised $1.8 million, despite the fact that its sale began only a week ago.
XRP20 will be sold in its token offering at a price of $0.000092, a level which the original XRP had all the way back in 2014.
XRP20 will also have a total maximum supply of 100,000,000,000, just like XRP itself, with 40% of this going to the presale and another 40% being reserved for staking rewards.
And speaking of staking, this is the main area in which XRP20 distinguishes itself from XRP, in that it enables its holders to earn a passive income simply via staking.
Yet the case for XRP20 is more bullish that that, since 10% of its total supply will be burned over time, giving it deflationary tokenomics that will support its price.
New buyers can join the coin's presale by going to XRP20's official website and connecting their software wallets.
Disclaimer: Crypto is a high-risk asset class. This article is provided for informational purposes and does not constitute investment advice. You could lose all of your capital.
---