XRP Friendly Japanese Giant SBI Goes STO, Invests in Securitize
Japanese financial giant SBI Holdings has entered another crypto business by investing in major U.S. based security token platform Securitize.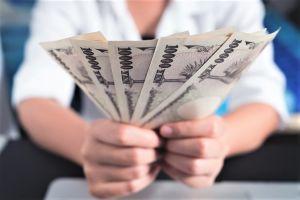 SBI "strongly believes in the future of digital securities," SBI Holdings CEO Yoshitaka Kitao was quoted as saying in a statement.
"Japan's economic strength, digital society, and advanced regulatory environment make it an attractive market for tokenization," Carlos Domingo, co-founder and CEO of Securitize, added.
Both companies did not provide any further details about the investment. However, Domingo told Coindesk that SBI has injected 7-figure sum into the company and Securitize intends to use the funds in part to build out its new Japan office.
Domingo previously told Cryptonews.com that STO market is to grow this year, but at a steady rate - and the explosion might come some time until 2021.
As reported in September, the company secured a USD 14 million strategic fundraise with backers that include three of the world's largest banks - Banco Santander, MUFG, and Nomura Holdings. Securitize is also backed by Ripple's Xpring, Coinbase and other investors.
Meanwhile, SBI said in October that SBI VC Trade – the group's cryptocurrency exchange arm – and its SBI Crypto investment and mining division are both making money for the company. The exchange business has posted pre-tax profits of USD 30 million, with SBI Crypto posting pre-tax profits of USD 2.7 million – despite a 17% decrease in the group's overall financial performance.
Kitao is also known for praising Ripple (XRP), also stating that XRP is the most "practical and usable" token around. SBI and Ripple have a deep business partnership, and the CEO is a member of the latter company's board.
---