Western Union: Cryptocurrency May Become "One More Option"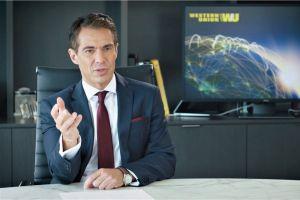 American financial services giant Western Union (WU) says they "will be ready" to add cryptocurrencies if crypto garners enough interest as they already boast more than 130 currencies. However, Western Union Global Money Transfer President Odilon Almeida doesn't think the industry is there yet.
In a video published by WU, Almeida considers the company is in the perfect position to benefit from the cryptocurrency movement in the long-term compared to any startup, given that they have "deep knowledge" about international money transfer, as well as millions of users. "Cryptocurrency might become one more option for a way for assets to be exchanged between people and countries. If that happens we would be ready to launch," he said.
He also explains that cryptocurrencies have so far failed to achieve mass adoption because they have yet to master three things: governance, compliance and volatility. However, in his opinion, WU is already better equipped to solve for such variables because it already moves money across 130 currencies and "devotes substantial resources to all of those three challenges."
Blockchain technology, however, does not run into those problems. Almeida makes a distinction between blockchain and cryptocurrencies, saying that the former "has a lot of potential," adding that, "you're gonna see more and more ways of using the technology going forward." The company claims that, "There are many potential applications for the financial services sector, and WU is investing in finding those that best meet our platform," further clarifying that WU has partnered with Ripple Labs to test whether sending payments by blockchain was faster and less expensive, but that "the tests are ongoing."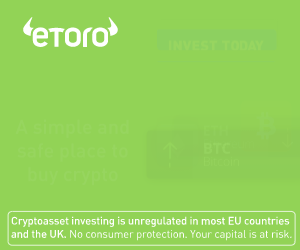 "Whenever I'm asked if Western Union will introduce a digital currency, I like to say that we have already done it decades ago," Almeida said, referring to Western Union's ability to transfer money digitally. "Western Union is ready today to adopt any kind of currency. We already operate with 130 currencies. If we, one day, feel like it's the right strategy to introduce cryptocurrencies to our platform, technology-wise, it's just one more currency."
His opinion resonates with the company's earlier stance. Back in June, the company's CEO Hikmet Ersek said WU won't be joining the crypto craze until these currencies become more widely used. As for the supposedly ongoing tests with Ripple Labs, WU has then stated that they had not seen a benefit from Ripple's technology during a six-month trial period.
In the third quarter, WU generated revenue of USD 1.4 billion, which declined 1% compared to the prior year, or increased 3% on a constant currency basis. Consumer-to-Consumer (C2C) revenues, which represented 80% of total company revenue in the quarter, were flat on a reported basis, or increased 2% constant currency, while transactions grew 4%. According to WU, geographically, constant currency revenue growth was led by sends originated in Latin America, Europe, and North America, partially offset by declines in the Middle East, Africa and Asia Pacific.