Visa Crypto Card Users Spent Over USD 1B Globally This Year
Payments giant Visa announced that crypto-linked card usage surpassed USD 1bn in the first half of 2021.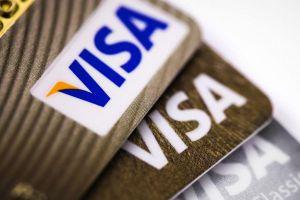 Their consumers globally spent more than USD 1bn worth of cryptocurrency on goods and services through Visa's crypto-linked cards in the first six months of the year, the company said today. No further details were provided. In either case, Visa said it will report its fiscal third quarter 2021 financial results on July 27.
Also, per the company, today one-quarter of the companies in Visa's Fintech Fast Track program are working to issue Visa cards linked to a crypto platform: "It's more important than ever for financial institutions of all stripes to establish a crypto strategy."
Visa also claimed that with more than USD 100bn worth of stablecoins in circulation and hundreds of billions exchanged each month on public blockchains, stablecoins "are starting to live up to the promise of digital fiat."
Meanwhile, Visa Chief Financial Officer Vasant Prabhu, told CNBC that the company is "doing a lot to create an ecosystem that makes cryptocurrency more usable and more like any other currency."
People are exploring ways in which they can use cryptocurrencies for things they would use normal currencies for. [...] There are lots of issues in terms of volatility, etc. But that's up to the owners of cryptocurrencies to manage and track," Prabhu was quoted as saying.
He also noted that Visa sees a lot of volume on their network of people buying crypto at various regulated exchanges and "as far as we can see that trend continues."
Visa also announced that crypto exchange FTX would be added to its Fintech Fast Track Program, partly focused on making cryptocurrency more practical for consumer and business spending.
Meanwhile, Visa rival Mastercards recent survey found that 93% of the surveyed North American consumers plan to use crypto or other emerging payment technology in the next year, while 75% of millennials would use crypto if they understood it better.
Prabhu told CNBC that Visa has no plans to add any cryptocurrency to its balance sheet like Tesla, MicroStrategy and other companies have done recently, "because it's not typically the way we get paid or the way we pay people."
Speaking of Mastercard, it aims to launch a card with crypto exchange Gemini.
____
Learn more:
- 5 Ways Visa Wants to Work with Crypto and CBDCs
- Visa Boss Wants Company 'in the Middle' of Crypto as Cash 'Declines'
- Strike Issues a Live-or-Die No-Fee 'Challenge' to Coinbase, CashApp, Venmo
- PayPal, Visa & Other Investors Double Down On Their Crypto Investments
___
(Updated at 17:06 UTC with additional comments from Visa.)
---