US Treasury Nominee Yellen Tells Senators that Crypto Has 'Benefits'
American President Joe Biden's Treasury Secretary nominee Janet Yellen has been blamed by many for the recent slide in token prices after expressing "concerns" about crypto – now many will hope that more positive comments on the matter could help halt the worsening decline.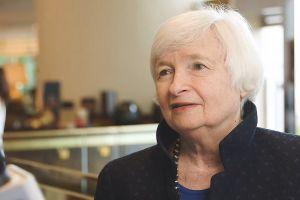 Yellen has been communicating with the Senate's Finance Committee ahead of a vote, expected today, on her nomination.
And in a set of responses to Committee member Senator Todd Young's question on the matter, Yellen wrote,
"I think it is important we consider the benefits of cryptocurrencies and other digital assets, and the potential they have to improve the efficiency of the financial system."
She immediately followed this up with a familiar-sounding caveat, however, writing,
"At the same time, we know they can be used to finance terrorism, facilitate money laundering, and support malign activities that threaten United States national security interests and the integrity of the United States and international financial systems."
(However, according to Chainalysis, the criminal share of all cryptocurrency activity fell from 2.1% (USD 21.4bn) in 2019 to 0.34%, or USD 10bn in transaction volume in 2020.)
But then she continued in a more positive vein, adding,
"I think we need to look closely at how to encourage their use for legitimate activities while curtailing their use for malign and illegal activities."
Yellen concluded by stating that she intends "to work closely" with the Federal Reserve's governing board and "other federal banking and securities regulators" on a plan to "implement an effective regulatory framework for these and other fintech innovations."
Meanwhile, according to Young, bitcoin (BTC) "and other digital and cryptocurrencies" are "providing financial transactions around the globe," adding that "this offers potential benefits" for the United States and its allies.
Earlier this week, Yellen told the committee that "cryptocurrencies are a particular concern," in the fight against terrorist financing, adding that Washington needed "to make sure that our methods for dealing with these matters change along with changing technology," adding that "curtailing" the use of crypto by certain groups could be one of her goals.
___
Learn more:
Idea Of Taxing Unrealized Gains Resurfaces As Money Printing Intensifies
US Treasury Secretary Nominee Hints at Brand New Crypto Environment
Crypto Regulation in 2021: The Piecemeal Approach & New Winds
Regulatory Kaleidoscope Challenges Crypto Industry - Crypto.com CCO
---