Best New Coins to List on Coinbase 2023 - Upcoming Coinbase Listings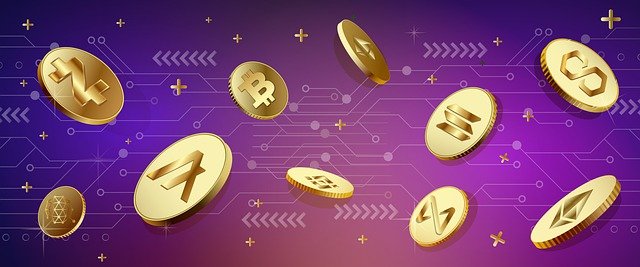 Disclaimer: The Industry Talk section features insights by crypto industry players and is not a part of the editorial content of Cryptonews.com.
Coinbase is one of the most popular crypto exchanges particularly in the USA. Having a coin listed on this exchange is well sought after by blockchain projects. Our review team researched several new Coinbase listings and detailed their uses case, benefits and how their features provide utility for investors.
Besides reviews of new coins on Coinbase, we cover key information on why and how to buy coins before they list on Coinbase - often an upcoming Coinbase listing is a bullish catalyst for a token's price.
The 14 Best Upcoming Coinbase Listings Coming Soon
Before we get into the detailed reviews, let's have a quick look at each coin and what it represents.
Wall Street Memes (WSM) - Hot new Ethereum-based meme crypto backed by a strong community of over a million followers and also offers staking rewards. It has raised a massive $25 million extremely rapidly with its presale to close at the end of September.
Bitcoin BSC (BTCBSC) - Possible Coinbase listing that offers 2011 Bitcoin on an enhanced BNB Smart Chain with estimated APY yields above 480%. $1 million raised in less than a week for this fast-selling project.
Launchpad XYZ (LPX) - A platform giving Web3 users access to a suite of services and experiences. Connect with new presales, access NFT marketplaces, and P2E hubs through this ecosystem.
yPredict (YPRED) - A trading research platform that uses AI technology to provide users with predictive models on the cryptocurrency markets. Currently, on presale, $YPRED is priced at $0.10 per token.
Chimpzee (CHMPZ) - Eco friendly token that ha already planted 20,000 trees and donated $15,000 to save the rainforest. offers 20% APY yields and various income streams for users. $1.3 million out of $1.8 million hard cap achieved.
eTukTuk (TUK) - Environmental campaign that changes the system of transportation in Sri Lanka and remedies socio economic disparities for drivers with electric vehicles. $50,000 raised so far and 40% discount for community sale investors.
Scorpion Casino (SCORP) - Casino allows for user ownership, $10,000 USDT in daily staking rewards, and 40% casino credits. Already achieved its minimum $1,000,000 target, but interest is still high.
BTC20 (BTC20) - A Bitcoin-inspired green crypto project that offers an initial circulating supply of 6.05 million tokens, each priced at $1. It aims to recreate the magic of Bitcoin's beginnings by using an eco-friendly Proof-of-Stake model and made 600% gains after launch.
Hedera (HBAR) - A carbon-negative ecosystem that claims to be a safer and efficient alternative to blockchain ecosystems.
NEAR Protocol (NEAR) - Web3 ecosystem that allows users to build decentralized applications. Utilize tools such as Rust and JavaScript to deploy smart contracts on the ecosystem.
Vechain (VET) - Sustainability-focused L1 blockchain with emphasis on supply chain logistics. A substantial number of enterprise-level partnerships acquired.
Celer Network (CELR) - An efficient crypto ecosystem that lets users access NFTs, GameFi opportunities, DeFi protocols and interactive DApps.
Gods Unchained (GODS) - Take part in this fantasy NFT cards game to battle opponents and earn $GODS tokens as a reward.
Gnosis (GNO) - A reliable platform for secure money management, Gnosis allows members to securely store tokens and digital assets on the Ethereum blockchain.
Analyzing the Top New Coins on Coinbase
Let's find out what these new coins coming to Coinbase have to offer investors.
1. Wall Street Memes - Hot New Meme Coin with Over $25 Million in Presale and Heading for IEO
The renowned creators of the Wall St Bulls NFT collection are now riding the meme coin wave with their highly anticipated new coin: Wall Street Memes ($WSM).
This follows their 2021 NFT collection that sold out on Ethereum in just 30 minutes. Their ambition is now directed towards capitalizing on the popular meme coin trend, a recent crypto niche that has grown substantially - more than $25 million has now been raised with the presale to close at the end of September.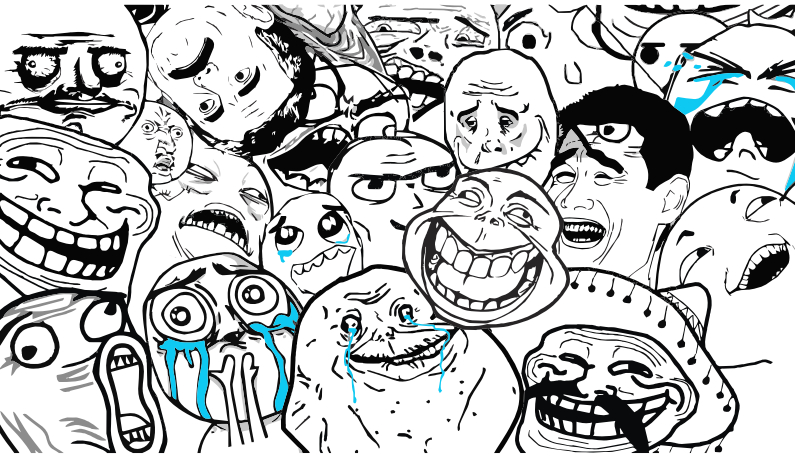 Influential figures, including Elon Musk, have engaged with Wall Street Memes on Twitter, boosting its profile, with their social media following standing at more than a million across platforms.
With this growing following, and huge volume expected when it has its IEO on other tier-1 exchanges, the $WSM token may draw attention from key crypto exchanges like Coinbase.
Although presale investment can be risky, projects with solid community backing often fare well and has helped boost the profile and interest in the WSM token.
According to the Wall Street Memes whitepaper, the platform's token has a max supply of 2 billion, tiny for a meme coin. Importantly, no team allocation suggests a community-driven approach and resistance to rug pulls, with the project also fully audited by SolidProof.

Another major feature of Wall Street Memes is its staking, which is currently offering an estimated APY of 65% at the time of writing.
Enter the Wall Street Memes Telegram channel to keep up with the latest updates.
| | |
| --- | --- |
| Presale Started | 26 May 2023 |
| Purchase Methods | ETH, USDT, Credit Card |
| Chain | Ethereum |
| Min Investment | 100 $WSM |
| Max Investment | None |
2. Bitcoin BSC - Bitcoin Tokenomics on a BNB Smart Chain With Estimated 480% Staking Rewards, $1m Raised in a Week
Bitcoin BSC ($BTCBSC) is a potential contender for a Coinbase listing, though it will depend on how much support it can garner. It's a brilliant concept that recreates Bitcoin tokenomics in 2011, but placed on a much-improved BNB Smart Chain.
That support has been reflected in the recently launched presale, which has now raised more than $1 million in less than a week of going live.
There are a total of 21,000,000 $BTCBSC tokens. Of this total supply, 6,125,000 are available in the presale at a cost of $0.99 - figures identical to BTC in 2011.
This provides an opportunity for people who missed out on Bitcoin for the first time not to make the same mistake - though it needs to be understood that this is a separate protocol and its price trajectory and market cap can go in a different direction.
Still, the concept might appeal to many, especially because it adds considerable utility to the original idea. The BNB Smart Chain allows for smart contracts, and Bitcoin is very limited in its functionality, being used only as a means of payment.
Average transaction costs on the BNB Smart Chain is around $0.10, while fees on the Bitcoin proof-of-work blockchain can be in the region of $5 - $10, depending on how the network is doing.
PoS chains are also accredited as being much more eco-friendly than the PoW chain deployed by Bitcoin. But the main benefit would be in terms of staking rewards. Bitcoin BSC aims to reward users for the long term, with 10 minute block rewards being paid out over a 120 year token release schedule.
Staking yields are currently estimated to be in the region of 480%, though these will come down with time and as more tokens are locked in the staking pool.

To participate in the presale, MetaMask or Wallet Connect need to be connected to the official presale page, with the transaction facilitated in ETH, USDT, BNB, or Credit Card.
The socials - Twitter and Telegram - can be joined for updates and alerts. More information can also be obtained from the whitepaper.
| | |
| --- | --- |
| Presale Started | September 2023 |
| Purchase Methods | ETH, USDT, BNB, Credit Card |
| Chain | BNB Smart Chain |
| Min Investment | $10 |
| Max Investment | None |
3. Launchpad XYZ - Access Multiple Web3 Services through this Crypto Platform
While Web3 adoption is rising, it can be challenging to understand the range of services that this space provides. Launchpad XYZ curates the entry process by providing a single entry point for a suite of services.
On Launchpad XYZ, users can access a decentralized exchange to trade different cryptos and access crypto pairs. By leveraging $LPX, the native token, one can access discounts on trading fees. Launchpad XYZ also allows users to create their own Web3 wallets, which can be created after providing a phone number or email address.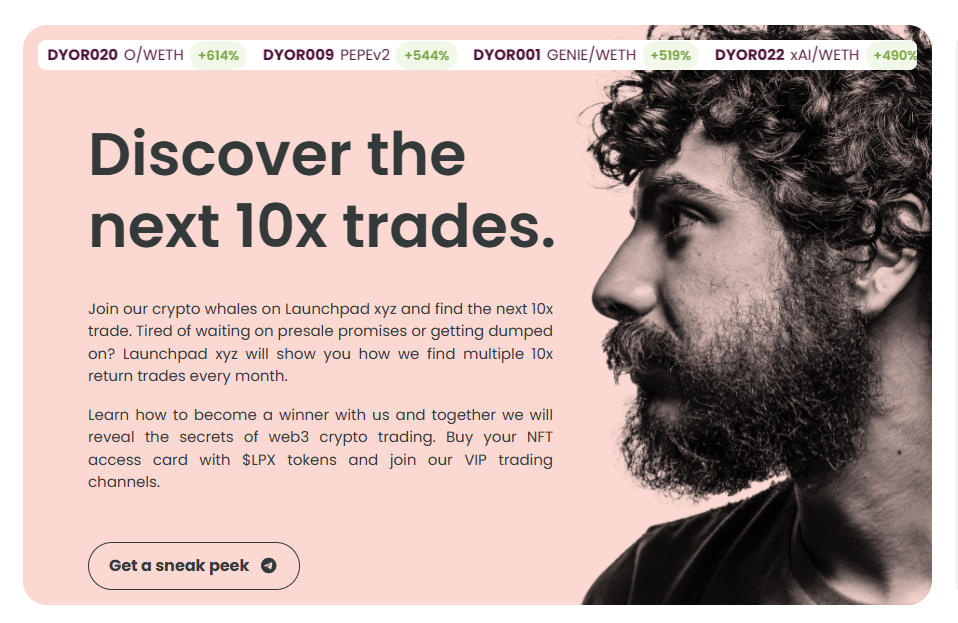 Through the wallet, users can interact with different DApps (Decentralized Applications), swap tokens, and sign into different Web3 services. With Launchpad XYZ, users can also search through every available NFT marketplace.
One can identify which upcoming NFT release has high potential, access exclusive deals, and curate a collection on the NFT Gallery. Members can also access NFT whitelists if they stake a minimum monthly average of 10,000 $LPX tokens.
Launchpad XYZ offers more use cases than multiple cryptocurrencies despite being a new token. For instance, users can purchase NFTs with $LPX, and take loans against their assets as collateral.
New traders can access the Learn2Earn feature, where they can participate in Launchpad XYZ's internal trading game, and learn and test new trading strategies. Top users can earn NFTs through this feature, and utilize them to earn discounts on platform fees.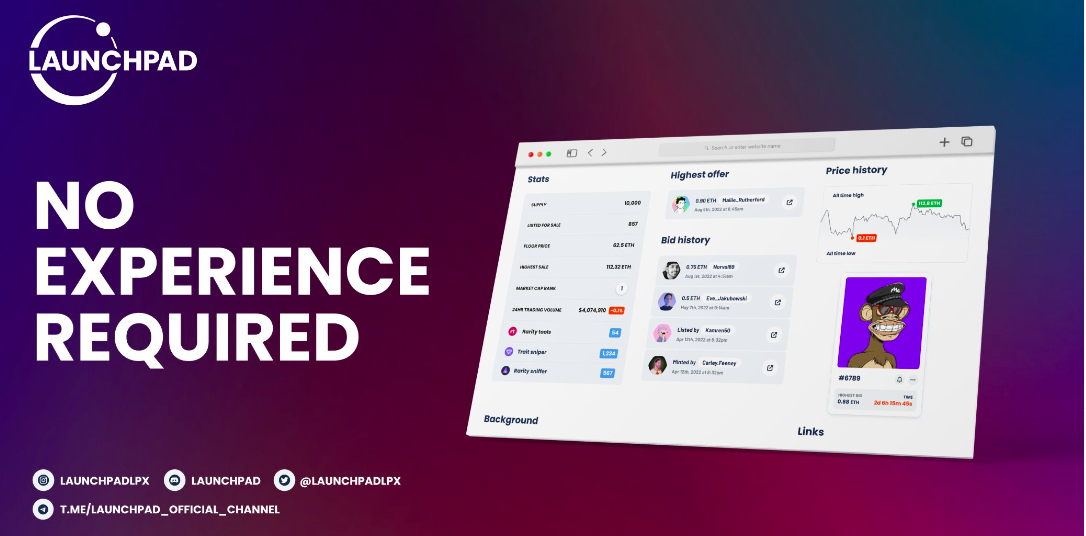 The presale has now raised more than $1.5 million, while one of its main features - an alpha signals group on Telegram - has offered multiple 1,000%-plus calls in recent weeks.
Read the Launchpad XYZ whitepaper and join the Telegram channel to learn more about the project tokenomics, presale, and details.
| | |
| --- | --- |
| Presale Started | 27 April 2023 |
| Purchase Methods | ETH, USDT, Credit Card |
| Chain | Ethereum |
| Min Investment | 100 LPX |
| Max Investment | None |
4. yPredict - Crypto-Based Research and Analytics Platform
For traders looking to enter the volatile cryptocurrency markets, yPredict offers a data-driven analytics platform for all to use. By holding $YPRED, the native token, users can access a range of features
yPredict is currently priced at $0.10 during its ongoing presale, which has raised more than $3.8 million. After the presale ends, the token will be listed at $0.12 on crypto exchanges, a 20% increase on the current price.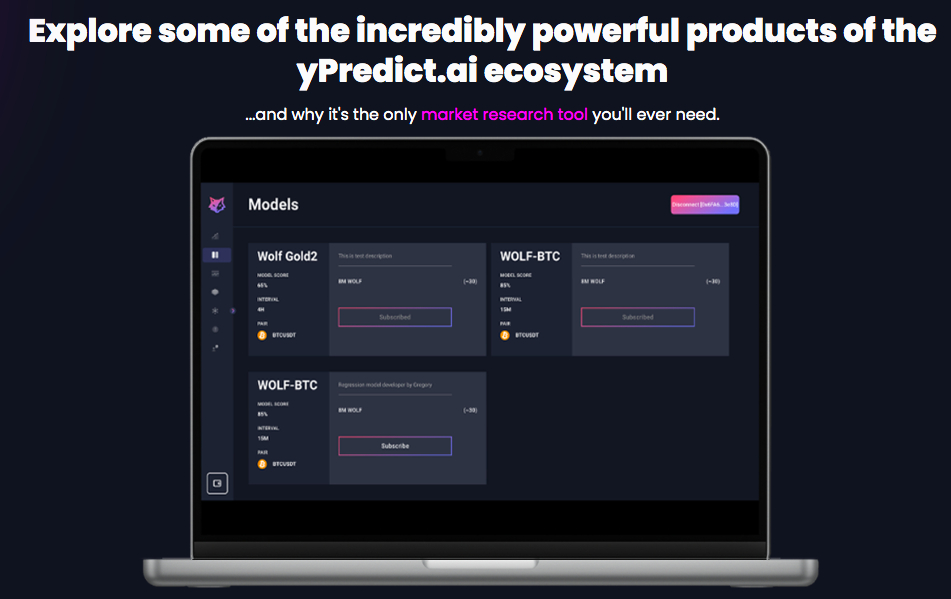 The most popular use case of $YPRED is to purchase monthly subscriptions to predictive models on yPredict's financial marketplace. On this marketplace, multiple AI developers and financial quants post their models, which give detailed insights and predictions on the future of crypto tokens.
The models have been verified by members of the yPredict DAO (Decentralized Autonomous Organization), ensuring that the subscriptions offer top-quality content. By making subscriptions, users can also access real-time trading signals.
One of the tools used in these models is sentiment analysis, which is an AI-based predictive tool. The platform leverages artificial intelligence to study the buyer's sentiment and predicts the potential outcome of different tokens.
The AI automatically scans through the best technical indicators to predict the future of the markets and analyzes over 25 chart patterns. All over the marketplace, $YPRED is used as the default payment option.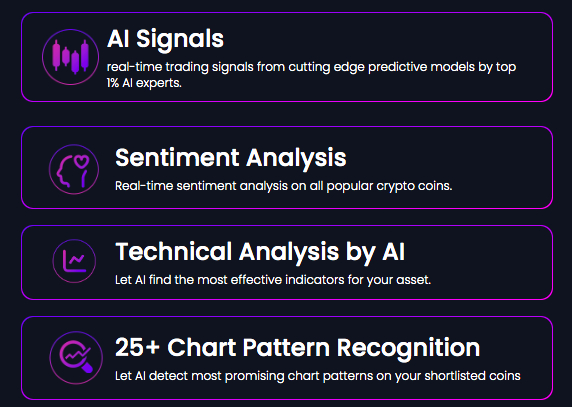 This new token offers multiple passive income-earning opportunities on the yPredict ecosystem. For example, existing token holders can earn 10% of all new subscription revenue, which is distributed towards a staking pool. 15% of all swap fees are also sent towards this pool.
According to the yPredict whitepaper, the platform will feature a play-to-earn environment where members can make directional bets on the future outcomes of different tokens. The top performers can earn $YPRED as a reward. Moreover, one can earn tokens by completing quizzes and assessments on yPredict's Learn2Earn ecosystem. To stay updated with the presale, join the yPredict telegram channel.
| | |
| --- | --- |
| Presale Started | Q1 2023 |
| Purchase Methods | MATIC, ETH, USDT, BNB, Credit Card |
| Chain | Polygon |
| Min Investment | 200 YPRED |
| Max Investment | None |
5. Chimpzee - Monkey On a Mission to Save The World, Donates $15,000 & Plants 20,000 Trees, $1.3 Million Raised in Presale
Chimpzee (CHMPZ) is a proactive presale that has already donated $15,000 to wildlife conservation while planting over 20,000 trees to save the rainforest.
These are significant contributions and it's impressive that this campaign has already made an impact, even while the presale is ongoing. Most presales make a lot of promises that never deliver, even after completion.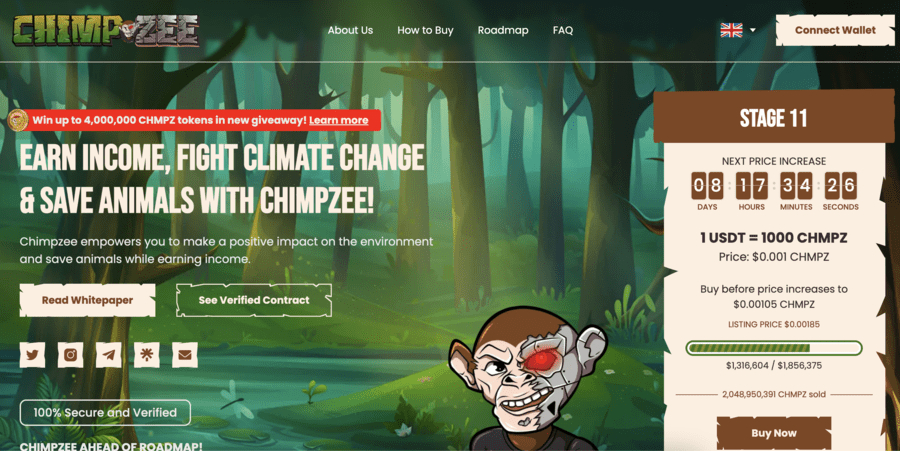 10% of all proceeds go towards environmentally concerned charities. The project has also undergone a third party smart contract audit as well as attained a KYC Certificate from Coinscope. Taking all these factors into account, this is not a typical presale that is only concerned with profits, but a real initiative for planetary conservation.
The goal of Chimpzee, as outlined in its whitepaper, is to raise funds and awareness for animal protection and forestry, while also allowing users to earn an income. Chimpzee provides three ways to earn an income - Play-To-Earn, Trade-To-Earn, and Shop-To-Earn.
The best way to earn an income is through a Diamond NFT passport, which allows for staking rewards of 20%. Other NFT passports - such as the Silver and Bronze - only allow for a 15% or 10% staking yield.
Chimpzee further engages in an aggressive token burning strategy that can serve to encourage price appreciation. It has already burned over 100 billion tokens and aims to burn all the way down to 50 billion.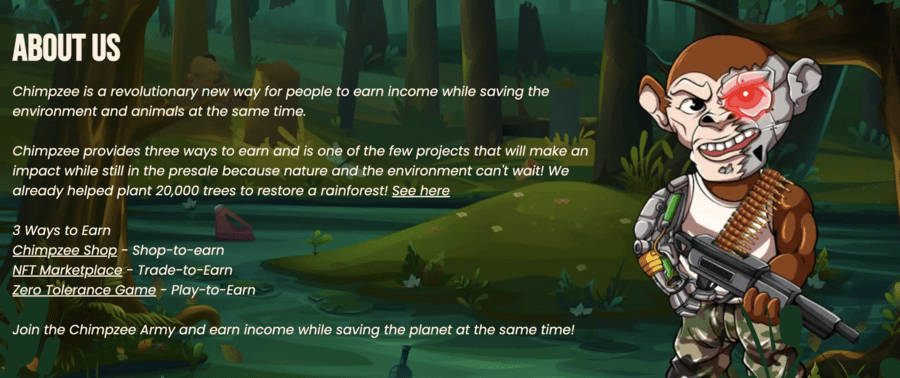 There is no buying or selling tax, and no fees. The current price per CHMPZ is $0.001, significantly less than the listing price of $0.00185. Early entry is preferable from an economic standpoint.
To find out more information regarding this environmental initiative, join the Telegram or Twitter accounts. This presale accepts a large variety of Web3 wallets. Payment can be made with ETH, USDT, or Credit Card. $1.3 million out of its $1.8 million hard cap has been raised so far.
| | |
| --- | --- |
| Presale Started | Q2 2023 |
| Purchase Methods | ETH, USDT, Credit Card |
| Chain | Ethereum |
| Min Investment | 1000 CHMPZ |
| Max Investment | None |
6. eTukTuk - Eco Friendly Presale Focused on Sustainable Transport in Impoverished Regions, 40% Community Sale Bonus
eTukTuk (TUK) is an initiative that aims to remedy the damage caused by TukTuk vehicles in Sri Lanka and the surrounding areas. TukTuks are a common means of transport in these regions, and they are far more damaging to the environment as compared to regular vehicles.
Because of this, eTukTuk aims to replace these vehicles with an upgraded kind of electric vehicles which can be charged at designated regions and maintained by territory partners.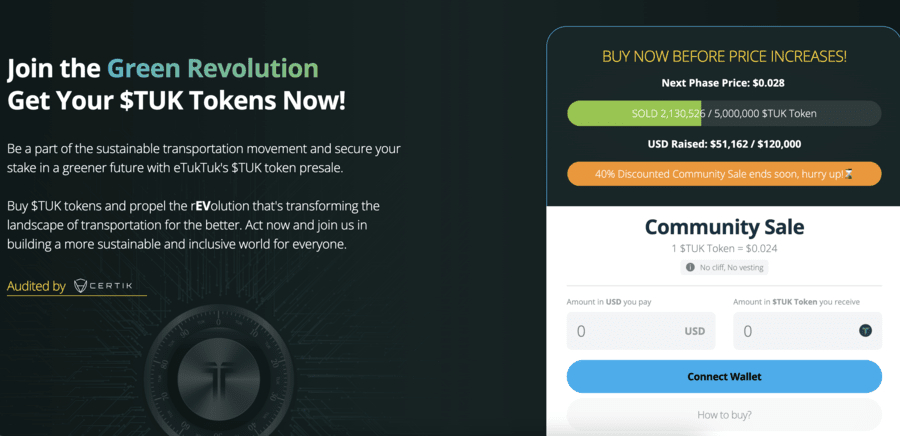 Sri Lanka rates quite poorly in terms of environmental pollution, as do many countries in Asia that rely on such vehicles. So this has become a matter of national concern and the campaign hopes to partner with government departments and commercial entities.
Aside from the environmental aspect, eTukTuk is aspiring to remedy socio economic barriers. eTukTuk drivers do not earn much of an income and spend a lot of it on fuel, but the new vehicles are far more affordable. Drivers can use the Tuk token for purchases and stake the token for rewards.
On an international level, the launch of such vehicles will help to place Sri Lanka on the map economically, with less reliance on fuel and better standing as a result of an improved CO2 profile.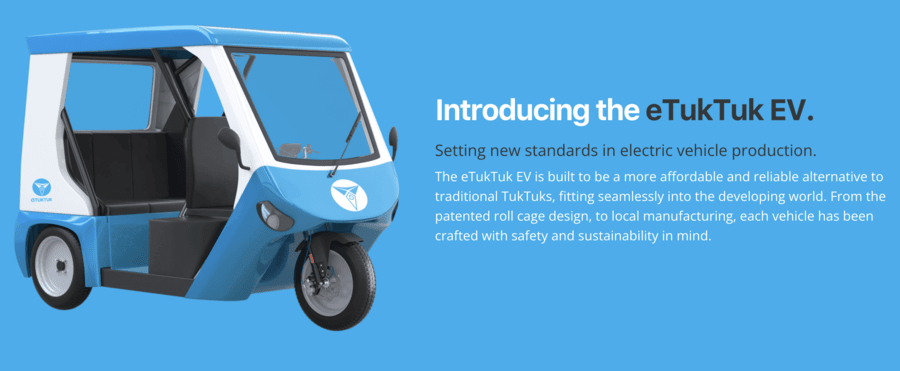 The project has raised $50,000 out of a small $120,000 hard cap, and tokens are available at a 40% discount. This is likely the lowest possible price to ever get the token, as the price will increase in subsequent fundraising rounds.
The price per token is $0.024 and this presale accepts many cryptos as payment - ETH, BNB, USDC, USDT, or ADA. It has also been audited by Certik.
To learn more about this presale, stay in touch with the Twitter and Telegram accounts. You can also read the eTukTuk whitepaper to understand the risks and benefits of eTukTuk investment.
The price will increase to $0.028 in the next phase.
| | |
| --- | --- |
| Presale Started | August 2023 |
| Purchase Methods | ETH, BNB, USDC, USDT, ADA |
| Chain | BSC |
| Min Investment | 1000 TUK |
| Max Investment | None |
7. Scorpion Casino - Allows Indirect Casino Ownership, $10,000 Daily Staking Rewards, and 40% in Casino Credits, Presale is 102% Complete
Scorpion Casino (SCORP) is a casino token presale that is all set for completion. It has achieved its $1 million hard cap but it is still possible to invest at the current time, so this is the very last chance for entry before it lists on a major exchange such as Coinbase. The current price is $0.017 and the listing price is $0.05. So if it does list on Coinbase you could pay nearly 3x more for it.
The idea behind Scorpion Casino is that it democratizes the market to make it accessible for everybody. Traditionally, the only way to make money from a casino was to own it. The SCORP token allows holders to take part in casino revenue. The more the casino earns, the bigger the rewards, to a maximum of $10,000 daily.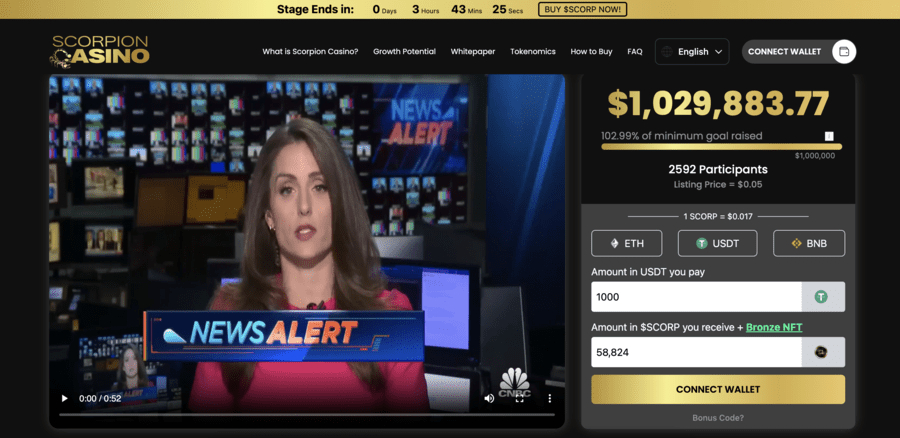 $SCORP aims to be the leading token for the entire casino industry. It offers 30,000 betting opportunities monthly as well as 210 casino games, and 160 live games. Over 35 different sports are integrated into the platform. Scorpion Casino is provably fair, regulated, and transparent.
The team behind Scorpion Casino has been verified by Assure DeFi a Gold Standard, pecialist within Web3 KYC protocols. The casino platform is also licensed by the Curacao EGaming Authority and audited by Solidproof.

Scorpion Casino accepts 4 major Web3 wallets for its presale - MetaMask, Wallet Connect, Trust Wallet, and CoinBase Wallet. Payment can be made in ETH, USDT, or BNB.
Full details are outlined in the whitepaper, which discloses all the risks. For further alerts and updates, consider tuning in to the Twitter and Telegram channels.
| | |
| --- | --- |
| Presale Started | Q2 2023 |
| Purchase Methods | ETH, USDT, BNB. |
| Chain | BSC |
| Min Investment | 1000 SCORP |
| Max Investment | None |
8. BTC20 - Bitcoin-Inspired Green Crypto With a PoS Model & High Staking Rewards
BTC20 is a new crypto platform that aims to offer the early excitement of Bitcoin in 2011, when BTC cost $1.
That excitement was well received, with the $6 million presale selling out in just two weeks before the price of BTC20 pumped to almost $6 after launch.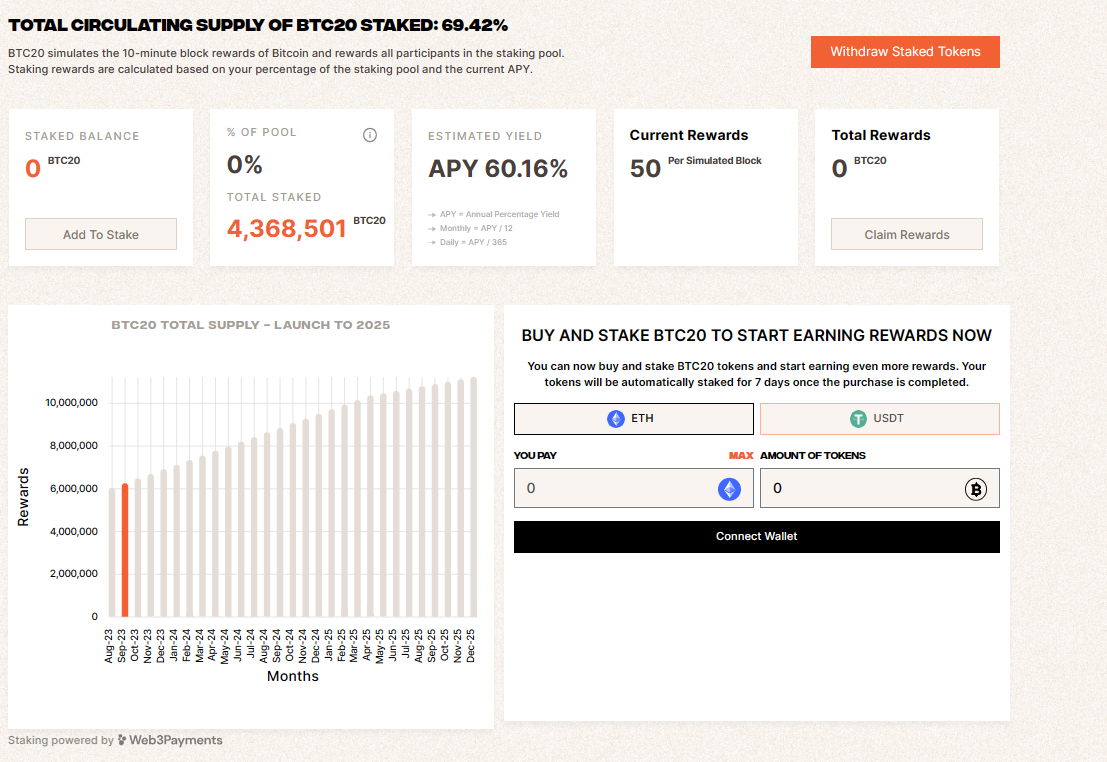 The price has since settled, by BTC20 remains in profit over its presale price and a huge number of tokens are still locked inside its staking pool, with holders currently earning an estimated APY of 60%, and almost 70% of the circulating supply locked in the pool, showing strong investor confidence.
While 6 million tokens were sold during the presale the remaining supply - which mirrors Bitcoin's 21 million max - will be added to the staking pool.
BTC20 plans a 120-year token release timeline, reflecting Bitcoin's long-term strategy and building user trust and making it a project for the long term.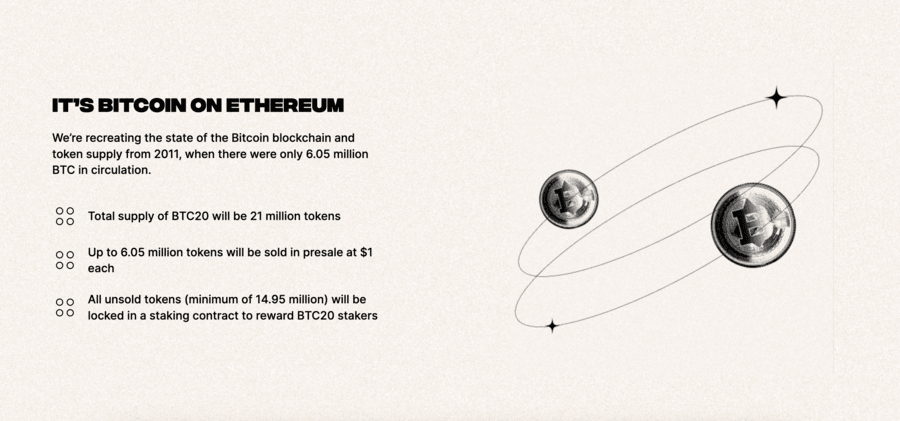 Besides staking rewards, being built on the fast and efficient Ethereum network means the project has plans that include developing dApps, building partnerships, and possibly integrating governance rights in its ecosystem.
To stay updated, consider joining the BTC20 Telegram channel.
| | |
| --- | --- |
| Presale Started | 17 July 2023 |
| Purchase Methods | ETH, USDT |
| Chain | Ethereum |
| Min Investment | 10 Tokens |
| Max Investment | None |
9. Hedera (HBAR) - Popular Public Ledger and Blockchain Alternative Platform
Hedera is one of the new listings on Coinbase aiming to provide a better alternative to blockchain. It's marketed as a safer and more efficient alternative to blockchain, as well as being 10x faster than other blockchain alternatives.
Besides being one of the new cryptos on Coinbase, Hedera prides itself on being carbon negative and having predictable gas fees. One of the main reasons investors use Hedera is for its smart contract 2.0 offering. It's the upgraded version, which integrates Hedera Smart Contract Service with the Hedera Token Service (HTS), being just one of the few improvements.
Hedera enables organizations to establish a private ledger while using the public ledger for enhanced audits. Permissioned blockchains control the sharing of information within a set of authorized parties. Frameworks such as Hyperledger Fabric connect to Hedera to take advantage of decentralized trust without exposing its contents.
HBAR is listed on Coinbase and currently trades at $0.048.
Cryptoassets are highly volatile and unregulated. No consumer protection. Tax on profits may apply.
10. NEAR Protocol (NEAR) - Top dApp Platform and Ethereum Competitor
NEAR is a Web3.0 platform and a new cryptocurrency on Coinbase. It provides users with tools to build decentralized applications (dApps) on its protocol. Developers can use JavaScript and Rust to write their smart contracts conveniently without needing to struggle with Solidity or Vyper.
Key benefits of using the NEAR protocol are enjoying low costs, high speeds and scaling. Developers can also migrate from other blockchains seamlessly. NEAR is one of the new cryptos to buy on Coinbase, initially began trading on 1 September 2022 and is valued at $1.13 at the time of writing.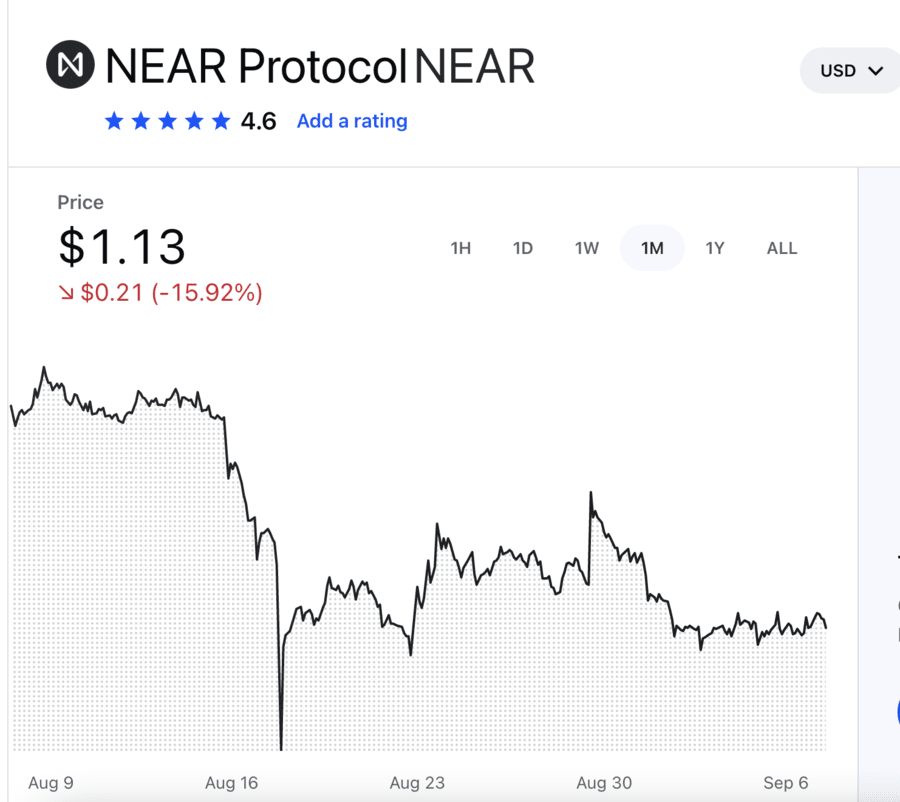 Decentralized autonomous organizations (DAO) have become an attractive feature on blockchain, and NEAR enables developers to build their own. Driving decisions and allocating funds are simpler when using DAO on NEAR's protocol.
NEAR provides a complete support system, offering developers documentation, tools, articles and a contact center to ensure simple and optimal use of its features.
Cryptoassets are highly volatile and unregulated. No consumer protection. Tax on profits may apply.
11. Vechain (VET) - L1 Enterprise Grade Blockchain Focused on Supply Chain Logistics Enhancement
Vechain has been around for quite a while. It is one of the older blockchains, created all the way back in 2015, and is based in China. The enterprise level blockchain has made a significant number of high level partnerships, including PWC, Renault, DB Schenker and BMW.
It also has a number of high profile partnerships with Chinese government departments and companies, such as NRCC, BitOcean, the People's Insurance Company of China, and many more.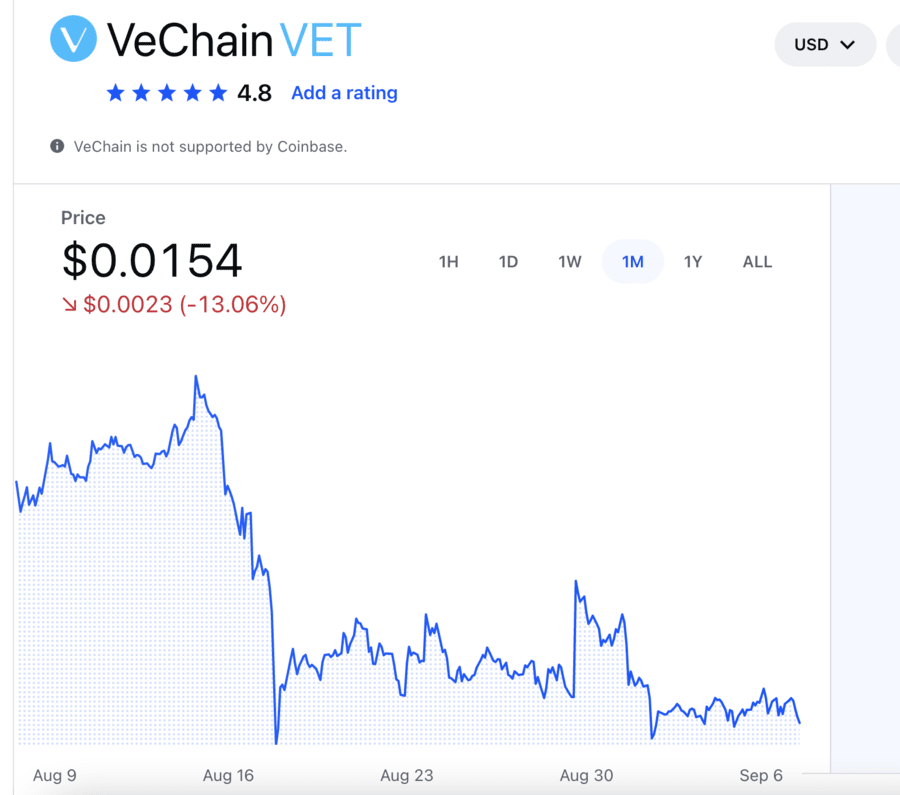 The VeChain ecosystem claims to provide a complete view of all necessary data linked to a product and its business processes - storage, transportation, supply - to specific stakeholders and create greater market transparency.
For instance, the blockchain could be used to track the quality, authenticity, storage temperature, transportation medium, and last-mile delivery of a food product or vaccine right from the manufacturing facility, to the very last mile where it is received by the customer.
To accomplish this goal, VeChain uses smart chips or Radio Frequency Identification tags/ sensors that broadcast key information over the blockchain network. This can be accessed in real-time by stakeholders that have authorization.
The blockchain itself also has some impressive stats. The cost per transaction is minuscule, at just $0.0015. Since 2018, there has not been a single outage. Its carbon footprint is tiny, claiming to be just 0.04% of other blockchains. It aims to integrate sustainability into its business model while working with enterprise level platforms.
The core security team has registered 11 patents and it is a highly scalable blockchain with 48,186,751 transactions to date.
This token was recently listed to the Coinbase roadmap.

12. Celer Network (CELR) - Efficient Interoperability Protocol One-Click Use
The Celer Network is one of the new Coinbase listings that has built an interoperable protocol to provide a one-click user experience. Users can conveniently access DeFi, GameFi, tokens, governance and NFTs.
By using the Celer Inter-chain Message SDK, developers can build interchain-native dApps. The key benefit of using Celer-enabled dApps is having access to a multi-blockchain ecosystems with a single transaction UX.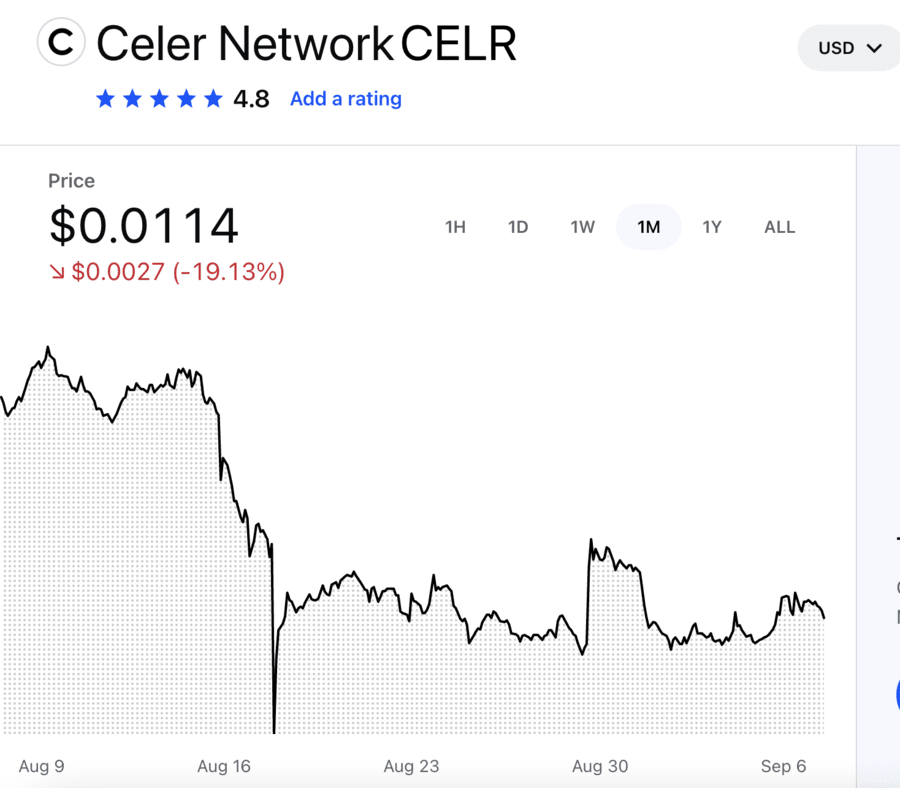 The two main products Celer Network offers are Layer2.Finance and cBridge. Layer2.Finance provides DeFi protocol access at a low cost. And cBridge enables instant transfer of value across Ethereum's layer-2 chains.
Celer's State Guardian Network (SGN) serves as a message router between different blockchains. Staking is a big part of this ecosystem as users must pay fees to the SGN for storing multi-signature attestation and using the message routing service. For ensuring network security, validators and stakers receive CELR tokens.
Cryptoassets are highly volatile and unregulated. No consumer protection. Tax on profits may apply.
13. Gods Unchained (GODS) - P2E Game Offering True In-Game Asset Ownership
Trading cards on the Gods Unchained platform has become more appealing because of its play to earn feature. Players earn GODS tokens for outsmarting their opponents in duals using fantasy cards.
Players use in-game items as NFTs and can later exchange them for fiat currencies or embed them in third-party games. One of the key features distinguishing Gods Unchained from some of the best crypto games is enabling players to earn tangible rewards.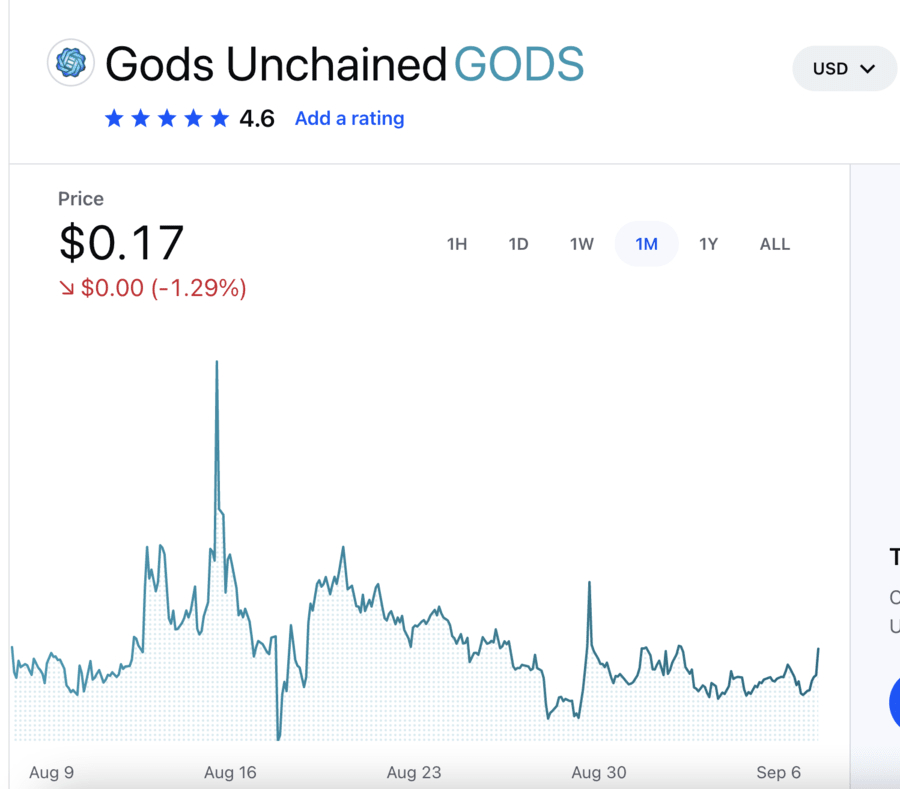 Gods Unchained developed the in-game items to have value in the real world by enabling them to be tradable assets. Players can use GODS tokens to fuse in-game cards into NFTs.
Players create new NFTs using the Forge. But they need in-game assets and GODS tokens to create the NFTs. GODS tokens are also earned from the staking rewards pool and can be used for in-game purchases.
Cryptoassets are highly volatile and unregulated. No consumer protection. Tax on profits may apply.
14. Gnosis (GNO) - Platform Building New Market Mechanisms for DeFi
Gnosis is a prediction market platform that enables users to generate, trade and securely store digital assets on Ethereum. It provides unbiased and transparent access for all users to the same markets, liquidity and pricing.
It's a leading platform for safe money management. Some of its new developments include a multi-sig wallet. The Gnosis Protocol V2 uses integration with liquidity sources across decentralized exchanges to offer traders the best prices.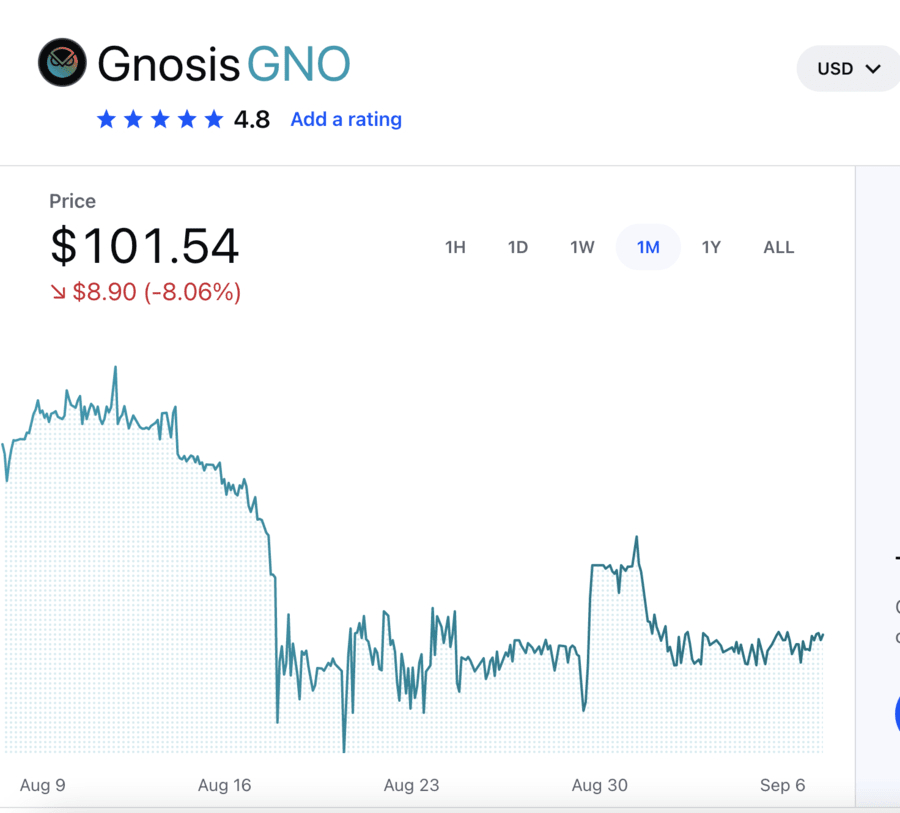 The Protocol also offers MEV protection by leveraging its batch auction mechanism, which implements tight slippage. Gnosis is moving towards offering information exchange markets that enable AI technologies to be incorporated into businesses.
At the core of this ecosystem is the GNO token, which is used to generate OWL tokens. OWL is the primary payment method and can be generated by using a smart contract mechanism so that GNO tokens can be used.
Cryptoassets are highly volatile and unregulated. No consumer protection. Tax on profits may apply.
How Often Does Coinbase Add New Cryptocurrencies?
Upcoming coins on Coinbase can be listed at any time because the exchange doesn't have a fixed interval for new coin listings.
The good news for upcoming ICO cryptos is that Coinbase has expedited its process for listings. A key reason for that is competition from major exchanges boasting a large range of coins and a desire to satisfy customer demand.
Although the process has sped up, upcoming Coinbase listings are carefully vetted to ensure project legitimacy and long-term investment potential.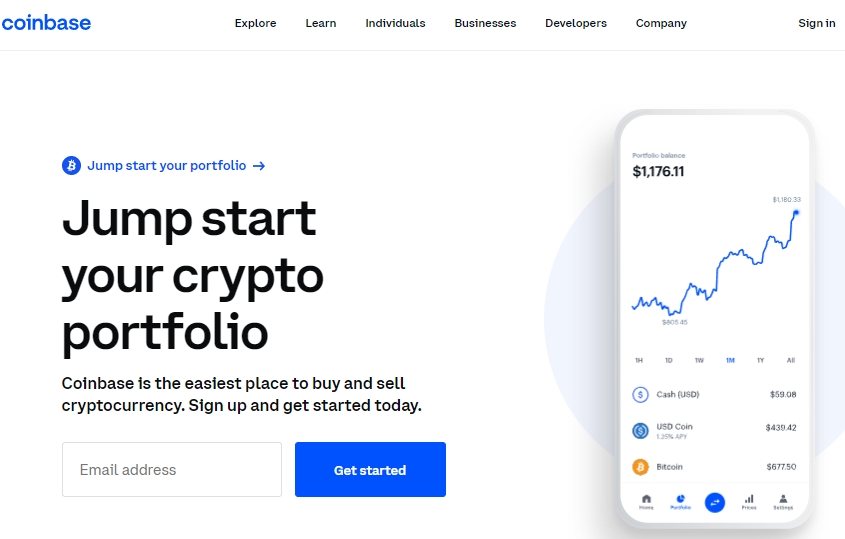 At the peak of Coinbase's popularity, new cryptos added to the exchange surged because its listings were regarded as a long term crypto investment after thorough screenings.
Why You Should Buy Coins Before They List on Coinbase
One of the key reasons investors should buy new cryptos coming to Coinbase before their listing is to ensure more affordable prices. A Coinbase listing is likely to pump the price exponentially, especially on the first day when everyone is trying to lock in the lowest prices.
Coinbase is one of the largest crypto exchanges, serving millions of customers in more than 100 countries.
Therefore, securing tokens early - especially during presales - can lead to even larger gains over investing once a token has already found an established following.
How to Invest in New Coinbase Cryptos
Considering we mentioned that it's best to buy Coinbase upcoming listings before the coin trades on the exchange, we provided a step-by-step guide on how to buy Wall Street Memes (WSM) during the presale.
Step 1 - Download Crypto Wallet
Investors will need to have a crypto wallet such as MetaMask or Trust Wallet to buy WSM tokens.
Step 2 - Purchase Compatible Tokens
$WSM is not yet listed on any exchanges. However, one can purchase the token by swapping it with ETH, USDT, or BNB.
It can be bought on any trusted exchange or broker and transferred to the wallet, directly on the wallet itself, or on the Wall Street Memes presale page with a credit/debit card.
Step 3 - Connect to Website and Purchase $WSM
Next, investors must connect to the Wall Street Memes presale website. Once they have signed in, select the correct option and follow the instructions on screen.
Click on the token you wish to swap $WSM with, and enter the transaction amount. You must purchase a minimum of 100 $WSM tokens.
Tokens can also be locked into the staking pool to earn a current estimated APY of 65%.
Step 4 - Claim $WSM Tokens
Once the presale is finished, $AI tokens can be claimed from the presale website.
Conclusion
Purchasing tokens before they reach Coinbase can be a good way to secure gains, with the 'Coinbase effect' often seeing tokens pump in price after they are listed with the exchange.
One of the new tokens that can get listed on Coinbase is $WSM - the native token of the Wall Street Memes platform. Big names like Elon Musk have interacted with the platform in addition to the strong community support that helped the coin raise over $25 million.
Currently in its final presale stage and set to close at the end of September, $WSM is priced at $0.0337.
FAQ
What new coins are coming to Coinbase?
Crypto projects such as Wall Street Memes, Bitcoin BSC, Launchpad XYZ, and yPredict can potentially be listed on Coinbase.
Is there going to be new listings on Coinbase?
Coinbase doesn't have a fixed interval of listing new coins. New Coinbase listings can happen when the exchange deems a coin to be worthy of trading on its platform. The good news is that Coinbase has expedited its listing process because of high customer demand and competition from major exchanges.
---