Top Metaverse Projects To Pay Attention To Right Now
Disclosure: Crypto is a high-risk asset class. This article is provided for informational purposes and does not constitute investment advice. By using this website, you agree to our terms and conditions. We may utilise affiliate links within our content, and receive commission.
Disclaimer: The Industry Talk section features insights by crypto industry players and is not a part of the editorial content of Cryptonews.com.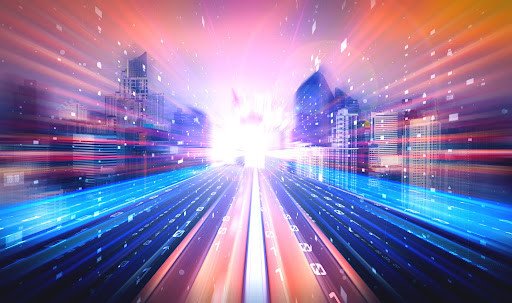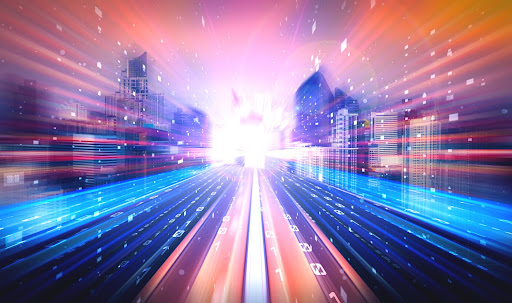 The metaverse came into focus in a big way last October when Facebook founder Mark Zuckerberg took the decisive step to rebrand his company as "Meta".
While the rebrand may have come as a surprise, those who've been following Zuckerberg know how deadly serious his metaverse ambitions are. During a keynote speech at the Facebook Connect Conference last year, Zuckerberg reiterated his belief that the metaverse "will be the successor of the mobile internet" and spoke of his intention to make sure his company is at the forefront of it.
For all of its ambitions though, Meta doesn't have much to show for its metaverse efforts. It might have big plans, but right now they only really exist as blueprints.
That's not to say the metaverse isn't already a thing. In fact, the metaverse is a virtual realm that exists right now, and very few of the world's leading blockchains don't already have some kind of project that's already up and running. Here, we take a look at some of the most exciting metaverse projects on each of the top blockchains that are currently making waves.
Polkadot: Bit.Country
Bit.Country is a rapidly growing on the Polkadot blockchain that's all about accessibility, giving anyone the opportunity to create an open, transparent and inclusive metaverse complete with governance, tokenomics and monetization capabilities. It's built on the Metaverse.Network, a metaverse version of Ethereum that harnesses the cross-chain interoperability, cost-effectiveness and fast transaction speeds of Polkadot.
With Bit.Country, anyone can create a metaverse and create opportunities to earn money by implementing personalized monetization models through NFTs and DeFi primitives such as staking.
Bit.Country founder and CEO Ray Lu has previously coined the term "metaverse-as-a-service" to explain how his platform will provide all of the required infrastructure users need to build, manage and maintain their own metaverse. MaaS, Lu says, is like any other kind of IT-based service with the big difference being there is no centralized entity.
"In our case, we have built Bit.Country and Metaverse.Network to empower users to build their own metaverses," Lu said. "Using our MaaS solution, users can implement economic infrastructure, governance, and immersive visual and interactive experience, without any knowledge of blockchain technology."
With Bit.Country, users will be able to create a metaverse with features such as 3D worlds, maps, customized tokenomics, games, NFTs and governance built in. They'll also be able to create their own cryptocurrency, which will be used to power their metaverse economy, allowing users to buy and sell assets within it and pay for services. Crucially, Bit.Country also supports cross-chain NFTs, meaning tokens from other metaverses can be traded on its platform.
The potential of a metaverse-as-a-service has not been lost on the Polkadot community. In addition to big name backers such as Animoca Brands, DFG, AU21 Capital, Hypersphere Ventures and others, the project last year won the 14th Kusama parachain slot auction by raising over 209,000 $KSM from its community, with over $100 million at the time, setting a record for the highest value raised in any crowdloan to date.
Solana: Mixmob
Blending fashion, music, art and movies into a single, giant cultural remix, MixMob is a metaverse game set in the distant future, where a rogue AI has deleted human culture. So it's up to MixMob's players to join the creative resistance movement and try to recover it.
MixMob is a play-to-earn game that's quite different from its contemporaries due to the player-owned metaverse world that it takes place in, giving users the freedom to express their creativity and style just as much as their skills and reflexes.
It's a popular concept, with MixMob selling out its official resistance masks in December 2021 within hours. Resistance masks are NFTs that function as each player's unique and colorful avatar within the MixMob metaverse. They also provide holders with access to exclusive Discord channels and eligibility for airdrops and other rewards. In addition, every MixMob NFT owner is automatically a member of the MixMob DAO, meaning they get to participate in its governance and future direction.
MixMob players can also acquire MixBots, which are pet NFTs that evolve as players progress through the game.
The MixMob game involves two phases. First is a strategy card game – think of Clash Royale meets Mario Kart – that involves racing (training MixBots), mining (collecting NFTs0 and Looting (hacking A-1). Then we move into phase two, where the game expands dramatically into a full metaverse world similar to Fortnite with multiple game modes.
MixMob is backed by a talented team that has previously worked on games such as FIFA, Battlefield and HALO. It's ultimate aim is to build a decentralized P2E creator economy that's powered by the game's players, combining elements such as user-generated content, NFTs, trading and breeding
Polygon: Bloktopia
Bloktopia is a virtual reality skyscraper with 21 floors, paying homage to the 21 million maximum supply of Bitcoin, the original cryptocurrency. It's a metaverse that's aiming to become the edutainment hub of the crypto industry and will serve as a place where people can come not only to learn about blockchain and related concepts, but also play.
Bloktopia is building a fully interactive world based on an economy that combines NFTs, real estate and advertising. The economy centers on the platform's native BLOK token, and creators – known as Bloktopians – will be able to design games, host events, establish networks and more.
Bloktopia has already convinced many of the biggest names in crypto to set up shop in its unique metaverse, with the likes of Binance, Solana, Polygon, CoinMarketCap and CoinTelegraph all setting up shop within it. Its most recent new partner is Syscoin, an Ethereum rival, which recently purchased a storefront within Bloktopia's skyscraper to establish its first metaverse presence. Syscoin is planning to use its virtual space to connect with visitors, share educational materials, host AMAs and other events. It will also collaborate with Bloktopia's team to explore ways to integrate the Bloktopia NFT economy into its own technology stack.
"The Metaverse and the crypto space are a brilliant fit," said Syscoin Foundation Vice President Michiel Näring. "The way Bloktopia is combining the two makes us proud to take part in their first phase and we look forward to the new opportunities it will create."
Elrond: Itheum
One of the most compelling ideas of the metaverse and Web3 is that it will enable users, rather than internet giants such as Google and Facebook, to own their data and transform this into a lucrative asset they can monetize.
Looking to enable this is Itheum, a startup building on the Elrond blockchain that's working to transform people's internet data into assets that can be traded via an open marketplace. Itheum is aiming to use blockchain and NFT technologies to enable metaverse users to truly own their data and sell this to third-parties, meaning they'll be able to generate additional revenue while participating in virtual worlds.
If you think advertisers wouldn't be willing to pay for this data, Itheum disagrees. It says third parties will gain access to extremely accurate, and therefore very valuable information on metaverse users. They'll be able to leverage this data to ensure they target only the most relevant users with advertisements and offers those people welcome.
Itheum's concept is based on what it calls "Data NFTs". Users will be able to tokenize selected personal datasets as NFTs and trade these in secondary marketplaces, so advertisers can pay to access their special interests and other information. These Data NFTs give buyers a way to verify the ownership and veracity of the tokenized data before they gain access to it.
"Itheum's Data NFTs allow you to become the true owner of your data, giving you the ability to fully control the exchange of it," Itheum explains on Medium. "This means that data owners can trade their data with their preferred end-user, hence adding value to it as well as widening their market for data, as data NFTs can be traded on any NFT marketplace."
Perhaps the real advantage of Itheum is that it's building on the Elrond blockchain, which is known for its adaptive state-sharding approach that facilitates transactions at unprecedented speeds with low costs and high security. Elrond also has a strong ecosystem that Itheum hopes to tap into. For instance Holoride, an Audi spinoff that's building in-vehicle extended reality experiences on Elrond, could be an ideal partner for Itheum's Data NFTs.
BNB Chain: FutureFi
The metaverse is all about the unique experiences it provides, and one of the earliest use cases that's already making waves is the idea of virtual events, hosted in the metaverse, that anyone can attend.
One of the most highly anticipated such events is FutureFi, a full-day virtual event that's focused on the future of decentralized finance. Hosted by Venus Protocol, a decentralized finance (DeFi) algorithmic money market protocol on BNB Chain, attendees will have the opportunity to meet dozens of leading DeFi experts, listen to keynotes and explore the latest trends in the industry.
FutureFi will see keynotes from dozens of leading players in the DeFi, GameFi and MetaFi spaces, with discussions around the future of decentralized lending and staking, institutional DeFi and retail DeFi by leaders from projects including Venus Protocol, Terra, Binance Labs, Alpaca and Pancake, to name just a few. There will also be workshops for those who're new to DeFi and want to learn how to get started, as well as talks on emerging trends such as NFT finance and GameFi, the world of play-to-earn games.
The most important thing to understand is that FutureFi takes place entirely in the virtual world, in the metaverse, which makes it one of the most accessible events of its kind. Anyone is free to attend at no cost and all those who do will receive a unique attendee NFT that will prove they took part. The FutureFi NFTs will be minted on BNB Chain and be pre-loaded with $XVS tokens, the native cryptocurrency token of the Venus Protocol.
The FutureFi event will take place on April 5 and promises to be an exciting showcase of how people are going to meet, greet, interact and exchange ideas in the future metaverse.
---