This Is How Musk's and Saylor's Tweets Steer Bitcoin Price
Disclosure: Crypto is a high-risk asset class. This article is provided for informational purposes and does not constitute investment advice. By using this website, you agree to our terms and conditions. We may utilise affiliate links within our content, and receive commission.
As crypto influencers such as Tesla's chief Elon Musk and MicroStrategy's boss Michael Saylor continue to tickle millions of their followers with crypto-related tweets, recent findings show that their social media activities exert opposing effects on the prices of cryptocurrencies such as bitcoin (BTC) and dogecoin (DOGE), according to digital asset data provider The TIE and multi-asset trading platform eToro.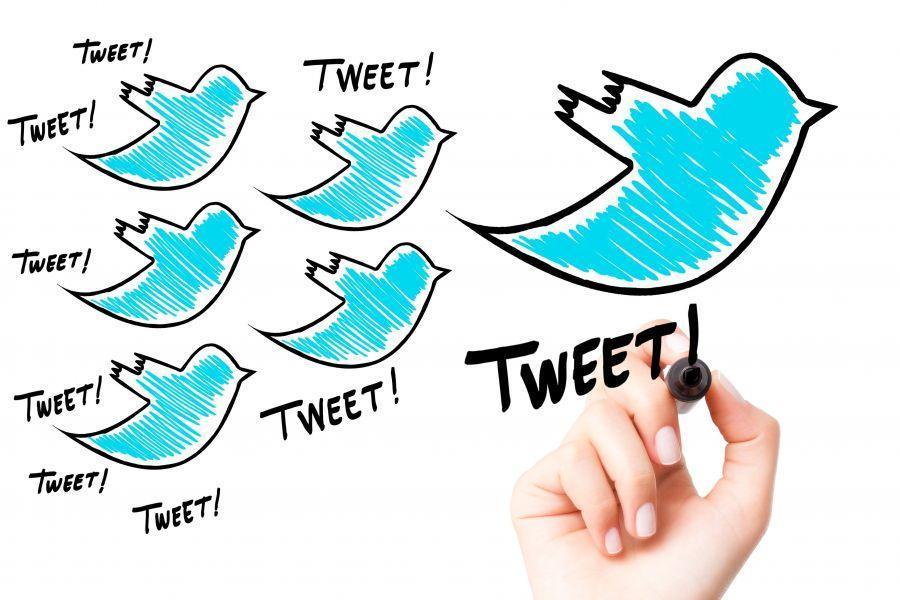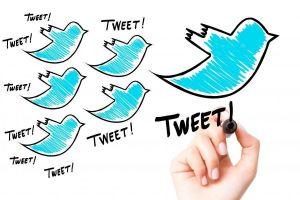 Musk's 57.7m followers on Twitter and Saylor's 1.3m followers on the same platform put significant weight behind both entrepreneurs' crypto-related comments, in some cases leading to price hikes or drops.
"Within a few hours after a simple change in Musk's bio to a single word, 'Bitcoin,' sent the cost of the crypto asset soaring by over 20%," reminded the report. On the other hand, Tesla's decision to suspend bitcoin payments amid Musk's concerns about miners' energy use triggered a major selloff in the market.
"The price of Bitcoin dropped -13% within a few hours before consolidating and trending sideways. Over the next 24 hours, investor sentiment also decreased from 43 (low) to 21 (very low), while tweet volume increased by 150%, from 52k to 130k," according to the analysis.
The study contains an analysis of Musk's and Saylor's tweets from the second quarter of 2021, using this data to chart how their comments impacted the price performance, sentiment scores, and tweet volume change between 6 hours before and 24 hours after they were published.
In the case of Tesla's CEO, on average, "Musk's tweets mentioning Bitcoin resulted in a -1.6% decrease in price 24 hours that followed," according to the study.
In spite of an overall negative impact on bitcoin's price, his "Bitcoin-focused tweets positively affected investor sentiment, +23.5%, and overall Bitcoin-Twitter volume +44.4%," the report said.
In contrast, tweets by MicroStrategy's chief have demonstrated a positive impact on bitcoin's price.
On "average, bitcoin decreases by -1.6% return within the 24hr period after Musk tweets and an increase of +0.2% after Saylor's," according to the analysis.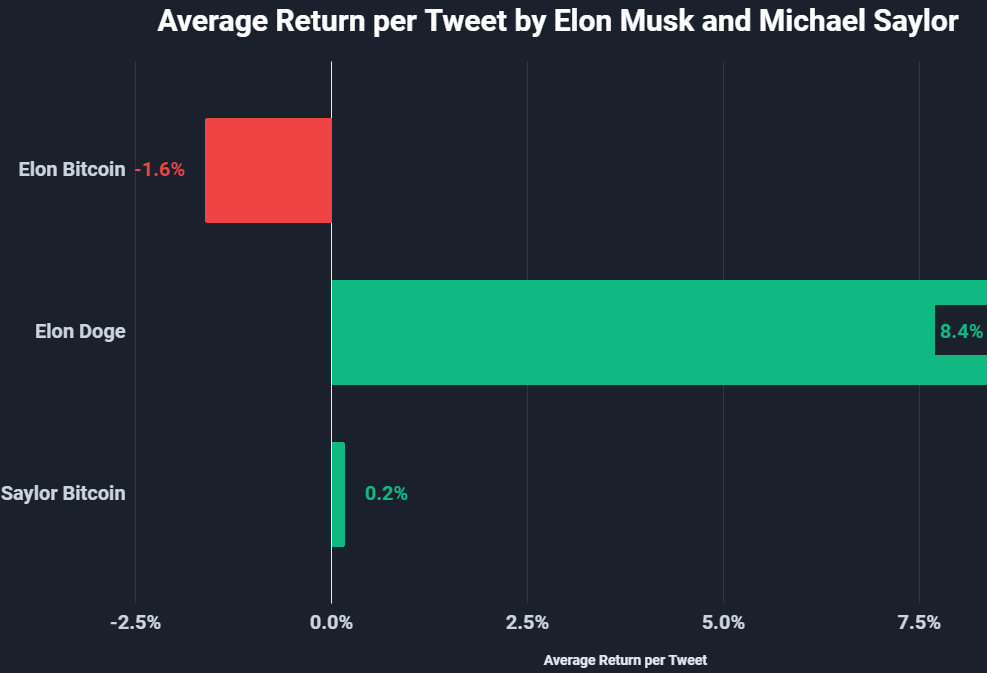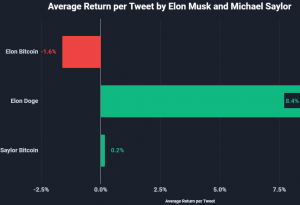 This said, Musk's Dogecoin-related tweets show a substantially more significant impact on the cryptocurrency's price, contributing to an average increase in the price of +8.4%, per the researchers.
The two entrepreneurs exchange roles when it comes to how their tweets shape investors' sentiment for bitcoin.
While Musk's Twitter activity exerts a positive impact on investor sentiment for both bitcoin and dogecoin, in Saylor's case, "the data tells a different story" as irrespectively of his "positive, forward-looking, informational-based tone, bitcoin has dropped by -0.8% on average after [Saylor's] tweets."
What Tesla's and MicroStrategy's chiefs have in common is their influence on the overall conversation on Twitter about bitcoin and dogecoin: typically, within 24 hours of sending tweets, Bitcoin volume increases by 44% and Dogecoin by 99.7%.
"Each exists as a market force and can serve as a leader or laggard in the market. While Saylor champions the role of Bitcoin as a new means to store value, Musk seems to lean into cryptoassets as a means to challenge the status quo. Above all, this information demonstrates the value of different points of view," the report concluded.
___
Learn more:
– 9 Tweets By Elon Musk and 9 Bitcoin Reactions
– Elon Musk Should Listen to Cathie Wood on Bitcoin
– Here's What Everyone Missed in The Dorsey, Musk, and Wood Bitcoin Talk
– MicroStrategy Has No Limits For Bitcoin Purchases, Discusses Sale Scenarios
– Bitcoin Mega Bull MicroStrategy CEO Gives Hope To Ethereum, Altcoins
– Fed May Have Indirectly Invested In MicroStrategy's Bitcoin Drive
---