The Rapid Evolution of Cryptocurrency Gambling
Disclaimer: The text below is a sponsored article that was not written by Cryptonews.com journalists.
____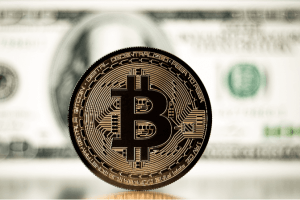 When Bitcoin was first introduced in 2009, gambling quickly emerged as one of the cryptocurrency's primary use cases. Players, particularly those in the United States, could use Bitcoin as a means to side-step regulators and bet on markets with near-total anonymity.
Looking back, the growth of this market seemed all but inevitable.
In 2006, George W Bush signed into law the Unlawful Internet Gambling Enforcement Act (UIGEA), imposing enormous restrictions on money transfers for online gambling sites. While the UIGEA didn't outright ban online gambling, it put the wheels in motion for a subsequent crackdown on online poker rooms in 2011. The events of 2011 followed what had been a long line of anti-gambling legislation in the US, with its roots in the 1992 Professional and Amateur Sports Protection Act, which outlawed online sports betting.
In the years following, the United States cemented itself as a jurisdiction that was not just a strict regulator of online gambling, but one that was active hostile to it. Yet as with the prohibition of the 1930s, outright bans conducted in this way only serve to push these operations underground, and so it did.
Evolution 0: SatoshiDice
SatoshiDice was one of the first Bitcoin gambling sites on the market and the first to implement the now famous Bitcoin dice game. It became the de-facto place for gamblers looking to win big and without the prying eye of regulators. The game saw hundreds of thousands of Bitcoin wagered between its launch in 2012 and the casino's eventual sale for $11.5 million in 2013.
SatoshiDice allowed players from anywhere in the world to place bets with no registration required and nothing more than a Bitcoin wallet. Wagers were taken as Bitcoin transactions, with a separate address for each payout multiplier. For example, a gambler attempting to win the game's massive 64000x multiplier would have sent a transaction to the address 1dice1e6pdhLzzWQq7yMidf6j8eAg7pkY - an address which saw over 410,000 wagers equaling 2,955 BTC. Unfortunately, Satoshi Dice was forced to block US players in 2013 after receiving a number of legal notices and was subsequently sold a few months later.
Evolution 1: Bitcoin Joins Traditional Casinos
SatoshiDice was the casino to launch a thousand casinos. Bitcoin's sudden surge in popularity amongst gamblers drew the attention of other operators and - while hundreds of unregulated casinos like SatoshiDice continued to emerge - a new wave of regulated traditional casinos were beginning to add Bitcoin as a banking option.
These casinos would allow for fiat currency (USD, EUR, GBP etc) deposits and withdrawals but would also feature Bitcoin as an option for their players. While the casinos would require some degree of KYC, lower-stakes players would typically be able to get involved with little to no personal ID required.
This move away from the hardcore and underground world of SatoshiDice brought Bitcoin into the limelight. Polished looking casinos like Bitstarz, FortuneJack and mBit Casino all began to add legitimacy to what was otherwise a shady space.
Evolution 2: Going Full Circle
As these traditional-styled Bitcoin casinos grew and others came online, a new movement was underway that continued the trail first blazed by SatoshiDice.
Entrepreneurs realized that SatoshiDice's one key failing was in its centralized nature as a service provider, making it an easy target for regulators. Thanks to advancements in blockchain technology, these entrepreneurs were able to go full circle, moving the industry back towards the idealistic views of SatoshiDice but without this same risk borne from centralization.
This new evolution of cryptocurrency gambling was enabled by the Ethereum blockchain, a chain that shares many similarities with Bitcoin but differs in that it can be used for distributed software - not just distributed payments.
What this meant was that casino operators could essentially run their operation directly inside the Ethereum blockchain and, because Ethereum is decentralized, the operator would inherit this decentralization. An operator that deployed their casino to the Ethereum blockchain would see their casino be distributed across thousands of computers with no central party that could be shut down.
Most Bitcoin casinos are now accepting Ethereum for deposits and withdrawals. We're also seeing a number of new casinos opting to take a more decentralized approach by embedding themselves in the Ethereum blockchain itself. There are a number of limitations that come with doing this, but we're very much seeing a trend emerging.
Nick Hawke, owner at TheBitcoinStrip.com
Augur, which allows bettors to wager on future events like sports outcomes or presidential elections, has seen growing popularity thanks to its focus on decentralization. But decentralization isn't just about avoiding the regulators, casinos like CasinoFair operate on Ethereum but take a very positive approach to regulation. The casino, which is restricted to a handful of countries, uses Ethereum to remove the middleman, allowing players to remain in custody of their funds. This approach provides reassurance to their players that the casino won't (because they can't) run away with user balances.
Evolution 3: A New Paradigm of Gambling
A subject that hasn't been touched on in this article is the limitations of fully decentralized gambling. For a gambling platform to be truly decentralized on Ethereum, each bet has to be made on the blockchain itself - requiring a block confirmation. In the case of Ethereum, a block confirmation takes 15 seconds, meaning that a player on a slot machine could only establish whether they had won or lost 15 seconds after placing a bet. While CasinoFair has made use of "state channels" to increase the rate at which players can bet (taking transactions off chain) this approach somewhat reduces transparency and security.
Instead, the next evolution in cryptocurrency gambling appears to be coming from newer technologies on Ethereum such as Optimistic Rollups, allowing transactions to be taken off chain but retaining effectively all of the security guarantees of the chain itself. With Optimistic Rollups, developers anticipate that it would be possible for tens of thousands of transactions to occur each second.
Bitcoin, then, has inspired an entirely new industry of cryptocurrency gambling; one that has successfully navigated a number of hurdles and - if this last one is overcome - could usher in an entirely new paradigm of online gambling with vastly improved trust and security for players and casinos alike.
---