The 'ETH Is Used 440x More Than Bitcoin' Claim Is Not So Simple
Disclosure: Crypto is a high-risk asset class. This article is provided for informational purposes and does not constitute investment advice. By using this website, you agree to our terms and conditions. We may utilise affiliate links within our content, and receive commission.
While Ethereum (ETH) supporters are celebrating claims that "ETH is used 440x more than Bitcoin for transacting" and this proves that ether is money, other crypto industry players warn that it's not so simple.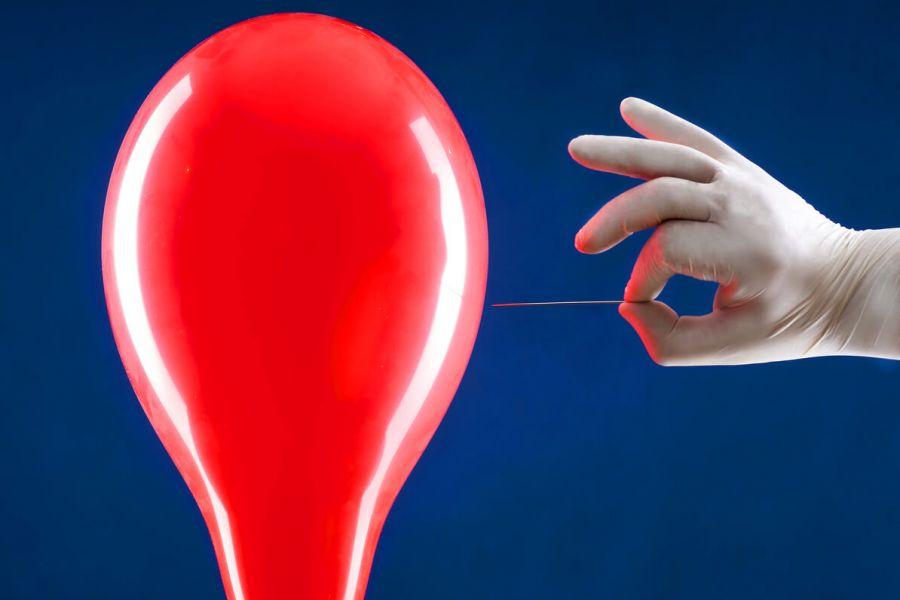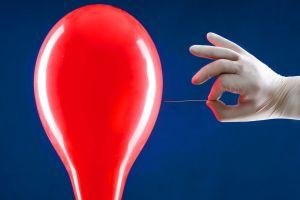 Adam Cochran, Partner at decentralized autonomous organization Metacartel Ventures, made waves in the Cryptoverse yesterday with his research of 10,000 Ethereum addresses and 32 findings he made. The "ETH is money" part was the most liked and shared on Twitter.
Cochran found that ETH 16.2 million is in 'active' circulation. He told Cryptonews.com that he identified addresses of payment processors/gateways (e.g. CoinPayments, Coinbase Commerce, etc.), as well as smart contracts – if an address interacted with any of these identified within 30 days, it was listed as actively in circulation. Within 90 days, that number is ETH 26 million, he said.
These numbers mean that "ETH is actually being *HEAVILY* used as money and gas," Cochran wrote in his report. He went on to compare ETH to bitcoin (BTC), claiming that 57% of BTC hasn't moved in over a year, with 21% not moving since 2015, while only 0.36% of BTC has been through a payment processor in the last two years. "When it comes to being money, ETH is used 440x more than bitcoin for transacting," he said, stressing that "ETH is money. Plain, simple, and re-tweetable."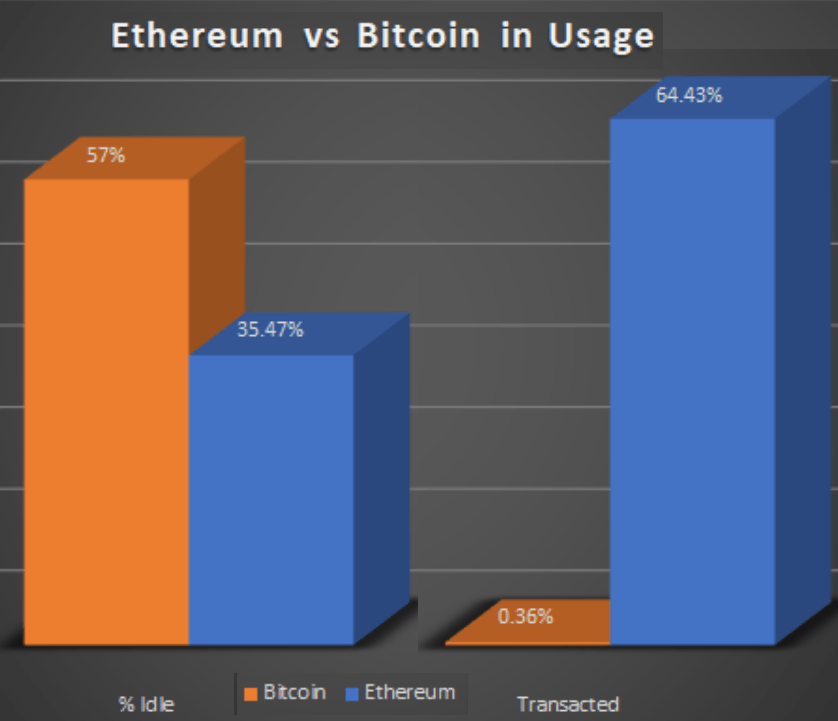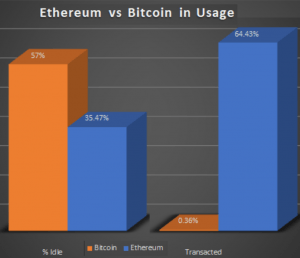 However, Rafael Schultze-Kraft, Co-founder and Chief Technology Officer at crypto market researcher Glassnode, responded that this is "not that plain and simple, unfortunately." He argued that if one compares transactions that actually transfer ether – that is, exclude those with ETH 0 that are related to smart contract calls and large chains of internal transactions not initiated by Externally Owned Accounts (EOAs) – then "Ethereum and Bitcoin are actually very comparable."
"It's more like 59% of BTC that hasn't moved in over year, but the number for ETH is comparable," he told Cryptonews.com.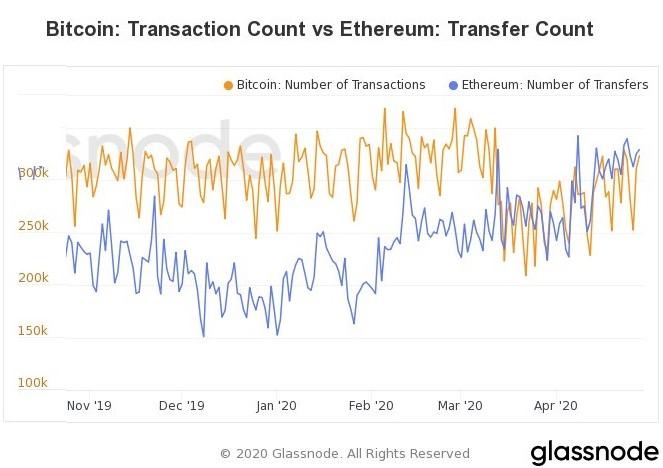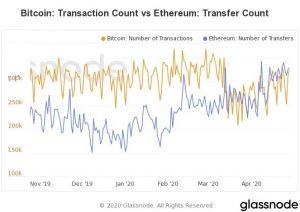 A bad metric
Meanwhile, CEO of crypto research firm Arcane Research, Torbjørn Bull Jenssen, said that "whether ether is money or not depends on the definition you are using and the context you are in" and "the same goes for bitcoin." He explained that both of these tokens are transferable digital objects with purchasing power – they are their own unit of account and could be defined as money, he said.
However, Jenssen also questions the validity of the metric used in this context. Looking at on-chain metrics for these two top coins, "it is clear that bitcoin is much larger and transfers way more value than ether," the CEO told Cryptonews.com.
"A small share of the coins, shifting hands often, can have a large economic impact." Therefore, he argued, the share of bitcoins that hasn't moved since a certain point in time is "a bad metric for assessing the use of bitcoin as a medium of exchange or payment rail."
Instead, he suggested looking at the (absolute) flow of value. "It is also important to note that saving in bitcoin, and other cryptocurrencies, holding over time, is a form of monetary use," he concluded.
Meanwhile, Chief Marketing Officer of major crypto payments provider BitPay, Bill Zielke, said that BitPay today processes "significantly more payments in bitcoin" than ETH. He did not provide specific numbers.
Partners in financial revolution?
However, no matter which coin is being used more as money, some industry players believe that both networks need each other.
"ETH is definitely money," said trader and market analyst known as Bitcoin Jack. "It complements BTC and the two blockchains require each other more than ever." He added that, compared to most blockchains, Ethereum is fairly decentralized, though perhaps less so than Bitcoin, "but it serves an infrastructure purpose to bridge legacy finance to digital finance." Furthermore, Ethereum is faster than Bitcoin and less secure, but it's currently facilitating fiat digitalization and aiding adoption around crypto, argued the trader.
As for what may await in the future, Bitcoin Jack believes that with the upcoming Ethereum 2.0 we will see inflation for ETH drop further and to similar levels as Bitcoin, "whilst encouraging locking up supply in staking nodes, effectively reducing available circulating in an artificial way." Meanwhile, for now, BTC will remain the most secure blockchain around, "but ETH is likely to become the backbone that facilitates finance on a larger and faster scale."
____
Learn more:
Watch Out, Bitcoin, Altcoins Are Turning More and More to Payments
Now That Bitcoin 'is Digital Gold,' Which Crypto is For Payments?
How Ethereum Could Help The Global Economy Recover From A Recession
---