Tesla Accepts Dogecoin Payments for its Merch, DOGE Rallies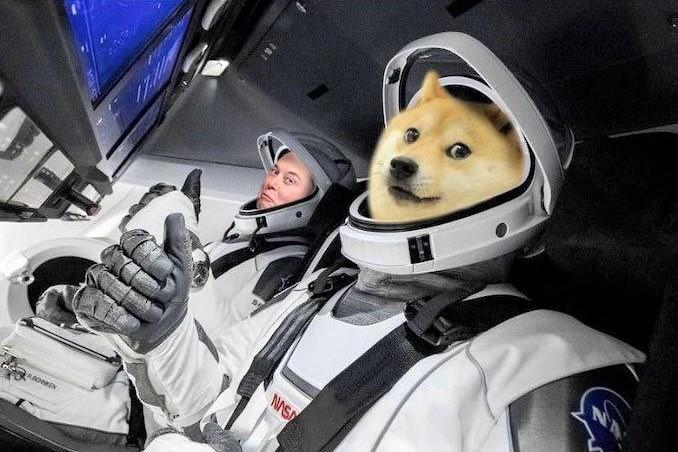 Electric vehicle maker Tesla is experimenting with dogecoin (DOGE) payments, opening up a range of products to the cryptocurrency's users.
The market's reaction to Tesla's venture into DOGE has been positive. DOGE rallied 12% in a day and is the second-best performer among the top 100 cryptoassets by market capitalization. Ranked 11th by this measure, at 08:35 UTC, the token trades at USD 0.19 and is also up 20% in a week. Trading volume increased fourfold, surpassing USD 4bn in the past 24 hours, per Coingecko data.
"Tesla merch buyable with Dogecoin," Elon Musk, CEO of Tesla, tweeted today.
A new section on the auto company's website states that dogecoin can be used to purchase merchandise from the Tesla Shop, making it the only cryptocurrency Tesla's customers are enabled to use to place an order with the vehicle producer.
"Tesla only accepts Dogecoin. Tesla cannot receive or detect any other digital assets. Ensure you are making your purchase with Dogecoin. Sending any other digital assets may result in the assets being lost or destroyed. Non-Dogecoin digital assets sent to Tesla will not be returned to the purchaser," the company said.
Also, under Tesla's policy, all dogecoin purchases are final.
"Items purchased with Dogecoin cannot be returned, exchanged or canceled. Items purchased with Dogecoin cannot be returned or exchanged for cash," they said. However, if "the incorrect amount of Dogecoin is transferred, your order may be subject to cancellation."
Bitcoin (BTC) users may recall Tesla's short-lived adventure with accepting payments in the top cryptocurrency. The initial move triggered a surge in bitcoin's price, however, when Tesla decided last May to suspend vehicle purchases using BTC and announced it was looking at other cryptoassets, the manufacturer moved the whole crypto market and caused a sharp selloff and massive liquidations across the cryptosphere.
This said, Musk has also hinted that the BTC payments functionality could be relaunched if the crypto's mining process becomes more environmentally friendly in the future.
___
Learn more:
- Mine Bitcoin and Ethereum Using Norton 360 Antivirus or Your Tesla
- Dogecoin Sees Massive Rally as Tesla & Elon Musk Embrace It For Payments

- Crypto Adoption in 2022: What to Expect?

- Here's What Everyone Missed in The Dorsey, Musk, and Wood Bitcoin Talk
- Digital, Crypto Payments Key to Small Business Growth in 2022 - Visa
---