Terra's USD 10B Bitcoin Bet May be Both a Curse and a Blessing
Disclosure: Crypto is a high-risk asset class. This article is provided for informational purposes and does not constitute investment advice. By using this website, you agree to our terms and conditions. We may utilise affiliate links within our content, and receive commission.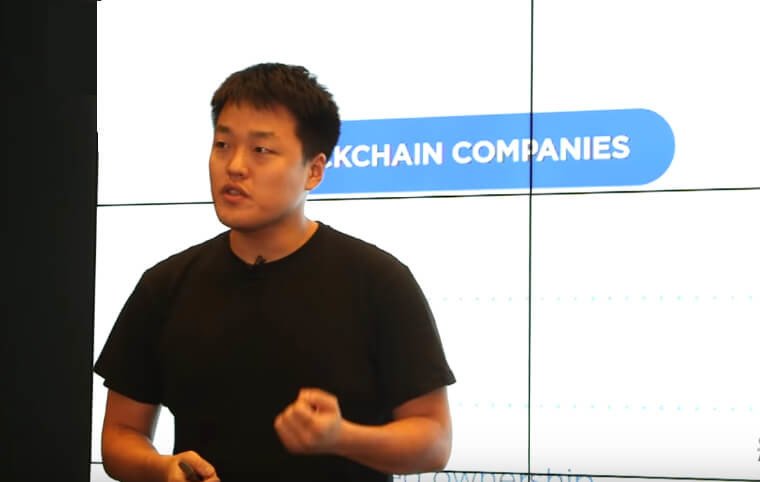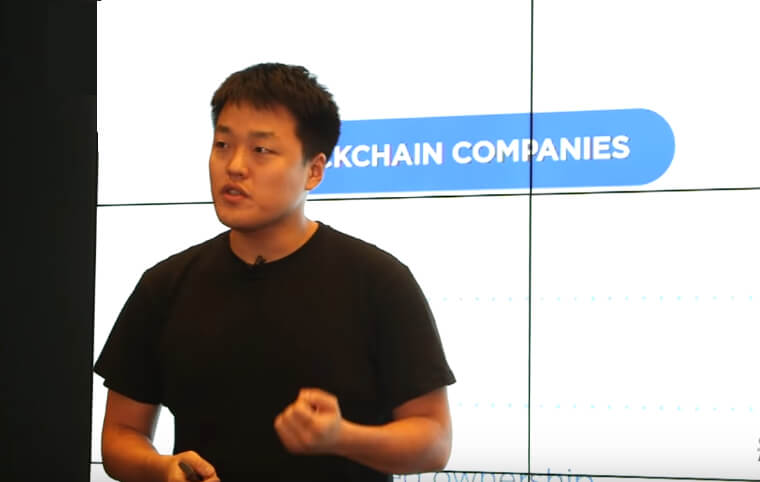 Terra (LUNA) founder Do Kwon's plan to partly back the stablecoin UST with bitcoin (BTC) is causing both excitement and concern in the community, with some fearing what could happen to the bitcoin market if Terra faces problems with trust or liquidity.
The plan to back UST with BTC has been spearheaded by Terra's Do Kwon, who on Twitter claimed that the stablecoin protocol could eventually have a bitcoin stack worth as much as USD 10bn or more.
$UST with $10B+ in $BTC reserves will open a new monetary era of the Bitcoin standard.

P2P electronic cash that is easier to spend and more attractive to hold #btc

— Do Kwon 🌕 (@stablekwon) March 14, 2022
The intention to buy USD 10bn worth of BTC was reiterated in a recent video interview, where Do Kwon said that the amount would make Terra "the largest single holder of bitcoin in the world," besides Bitcoin's creator Satoshi Nakamoto.
"In that case, within the crypto industry, the failure of UST is equivalent to the failure of crypto itself," Do Kwon said in the interview.
'Biggest forced seller of BTC in history'
Among those who expressed some skepticism about the massive bitcoin holding Terra is amassing was Alan Eschweiler, chief revenue officer at crypto trading bot provider Stacked, who warned of what could happen if UST lost its peg.
"I remind you that UST is awesome when it's buying USD 3b worth of BTC and saving the market," Eschweiler said in a Tweet, before adding:
"I also remind you it will be the bane of your existence when UST loses peg and we have the biggest forced seller of BTC in history."
"Until then, we enjoy the pump," Eschweiler said.
Other widely followed members of the crypto community also appeared to share the same concern, with one popular user saying that USD 10bn in BTC could get "nuked on us:"
https://www.twitter.com/dcfgod/status/1509337988504842246
'Bank run' on UST possible
Similarly, Eric Wall, chief investment officer at crypto hedge fund Arcane Assets, warned that the backing of UST with bitcoin does not necessarily mean that UST is immune from "a bank run."
"If for any reason there arises uncertainty in the Terra ecosystem, there can occur a bank run on the BTC reserve, knowing that UST is only partially collateralized by it," Wall told Cryptonews.com.
If this were to happen, individual holders of UST would start to liquidate their stablecoins for BTC. And to the extent that they choose to sell BTC for fiat, a sell-off in bitcoin would happen, said Wall.
Another possible scenario, he said, is that Terra itself starts selling bitcoin from its reserves. And while this is not necessarily likely, "it could happen if they're forced to by a regulator," Arcane's CIO explained.
Wall recently got the attention of many members of the crypto community when he shared his own views on Terra's plans on Twitter:
I don't think @stablekwon did a great job at answering @adam3us questions here so I'm sharing my notes, please fill in if you have something to add.

"3B funds ready" — where did it come from? pic.twitter.com/w5EzPeuTiC

— Eric Wall (@ercwl) March 28, 2022
Terra 'validates' BTC as a reserve asset
More optimistic about Terra's move was Julian Liniger, co-founder and CEO of the Swiss bitcoin broker Relai, who said it is "overall a promising development" that institutions from both crypto and traditional finance are starting to buy and hold BTC.
"It validates the trend towards bitcoin being viewed as a reserve and store of value asset," Liniger said in an emailed comment.
However, Relai's CEO also warned that if Terra becomes one of the largest holders of BTC, the group will get tremendous market power.
"[It] bears a risk of them being able to manipulate the price short-term by selling a lot at once, and therefore creating price pressure," Liniger said, before adding that this is a smaller problem over the long-term:
"The liquidity and maturity of the bitcoin market is big enough to deal with such situations," he said.
As of Friday morning (UTC), the wallet that is confirmed to belong to Terra's Luna Foundation Guard has amassed BTC 30,728, worth some USD 1.4bn at current prices. The foundation is, in other words, making progress towards the USD 10bn goal, although there is certainly still a long way to go.
____
Learn more:
– Bitcoin Breaks Key Resistance, Crosses USD 47K as Terra Buys More BTC, Liquidations Soar
– Do Kwon Is Backing UST With Bitcoin: Here's What Else He Is Building

– Terra's Do Kwon Makes Massive Bet That LUNA Will Stay Above USD 88
– Luna Jumps as Terra Asks USD 38M From Community to Fund an Undisclosed Sports Partnership

– Financial Markets Not Ready for Bitcoin-Backed Bonds – MicroStrategy CEO
– Bitcoin Mining Difficulty Hits ATH as 'Tectonic Shifts' Bring 'New Opportunities'
---