Terra Luna Classic Is Going to Zero as LUNC Plummets 10%, But Eco-Friendly Crypto Ecoterra Just Hit $5.6 Million – How to Buy Early?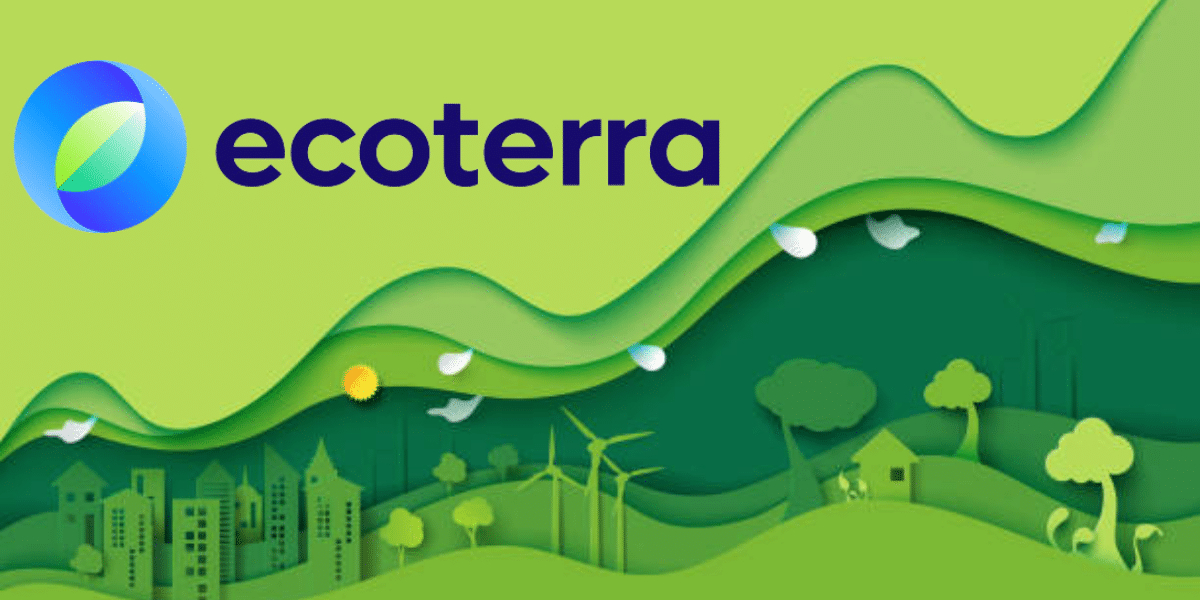 The crypto market's current valuation sits at a remarkable $1.19 trillion, indicating an increase of 1.75% in the last 24 hours.
This surge points towards positive market conditions, with several altcoins experiencing price uptrends.
However, some assets like Terra Luna Classic ($LUNC) have been on a continuous decline, resulting in over 99.9% loss for early investors.
As $LUNC continues to plummet further, another emerging asset, $ECOTERRA, shows bullish potential due to its green initiative utilities and market optimism that could generate over 100x gains.
$LUNC Doldrum Bearish Zone Continues
Analyzing the price movements of Terra Luna Classic ($LUNC) in recent weeks has revealed the significant influence that the combined forces of community and utility can have on a crypto asset.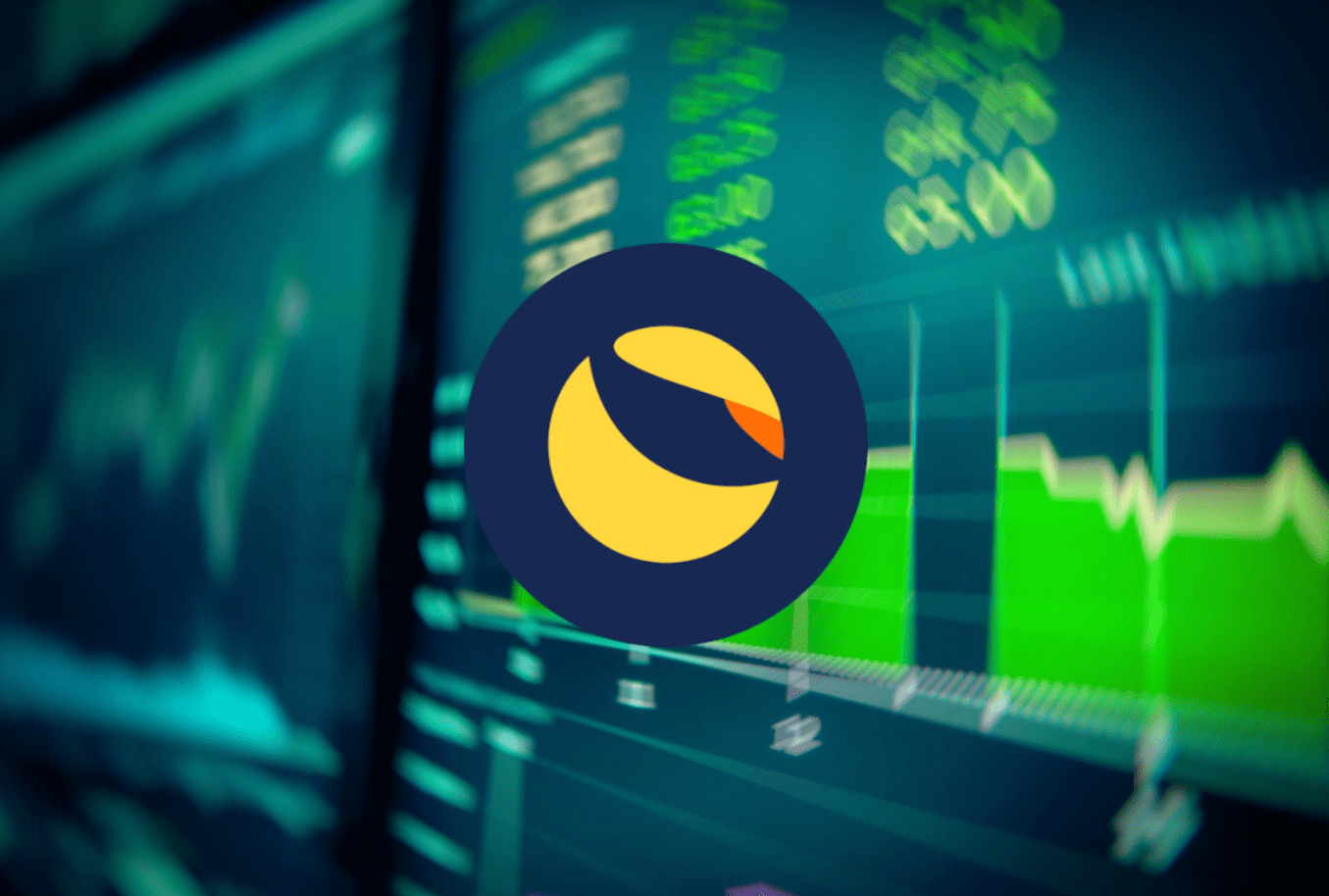 Since news of the United States Securities and Exchange Commission (SEC) lawsuit against Do Kwon, the founder of Terraform Labs, the price of $LUNC has experienced a significant downtrend.
The situation worsened when news of Do Kwon's arrest spread through global crypto communities, leading to doubts about the profitability and long-term viability of $LUNC.
The negative news affected the community's trust in the once-promising token, as it lacked a value-driven utility to support a substantial price recovery.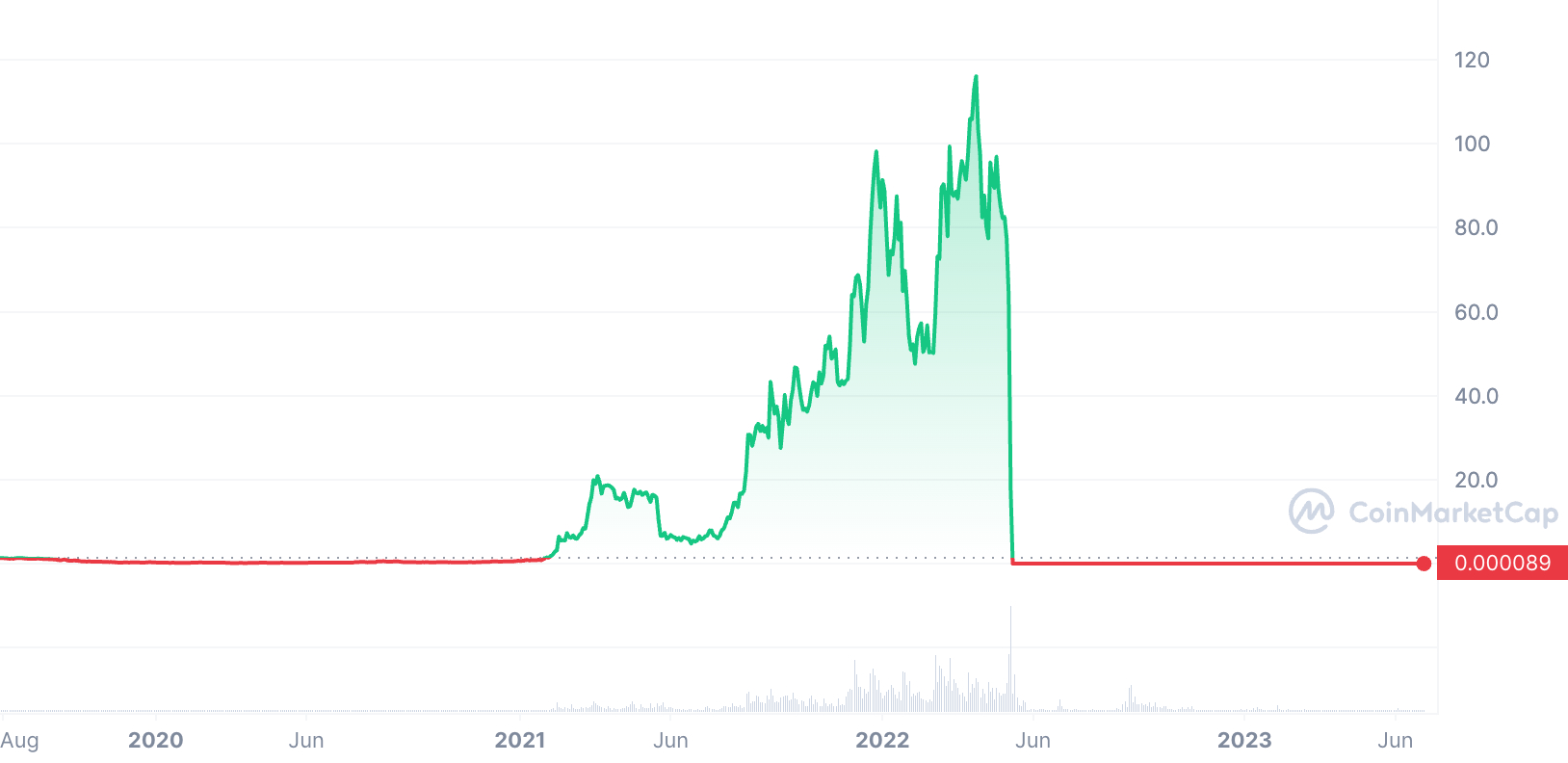 At press time, $LUNC trades at $0.000089 per token, representing a significant decline of 100% from its all-time high of $119.18 achieved on April 5, 2022.
The asset has consistently faced resistance from the 50-day simple moving average (SMA) at $0.00009054 and the 200-day SMA at $0.000131, indicating a bearish trend.
Its relative strength index (RSI) sits at 47.66, a drop from its previous 48.29, which indicates a further decline to an underbought zone.
While $LUNC's price decline suggests a potential drop to zero, investors may find $ECOTERRA, a new crypto asset, to be a more favorable option with the potential for significant returns.
Ecoterra ($ECOTERRA) – The Greenest Crypto Asset Set to Hit Moonshot
Ecoterra is a revolutionary crypto project that leverages blockchain technology and an innovative recycle-to-earn (R2E) model to encourage and reward users for engaging in actions that address climate change.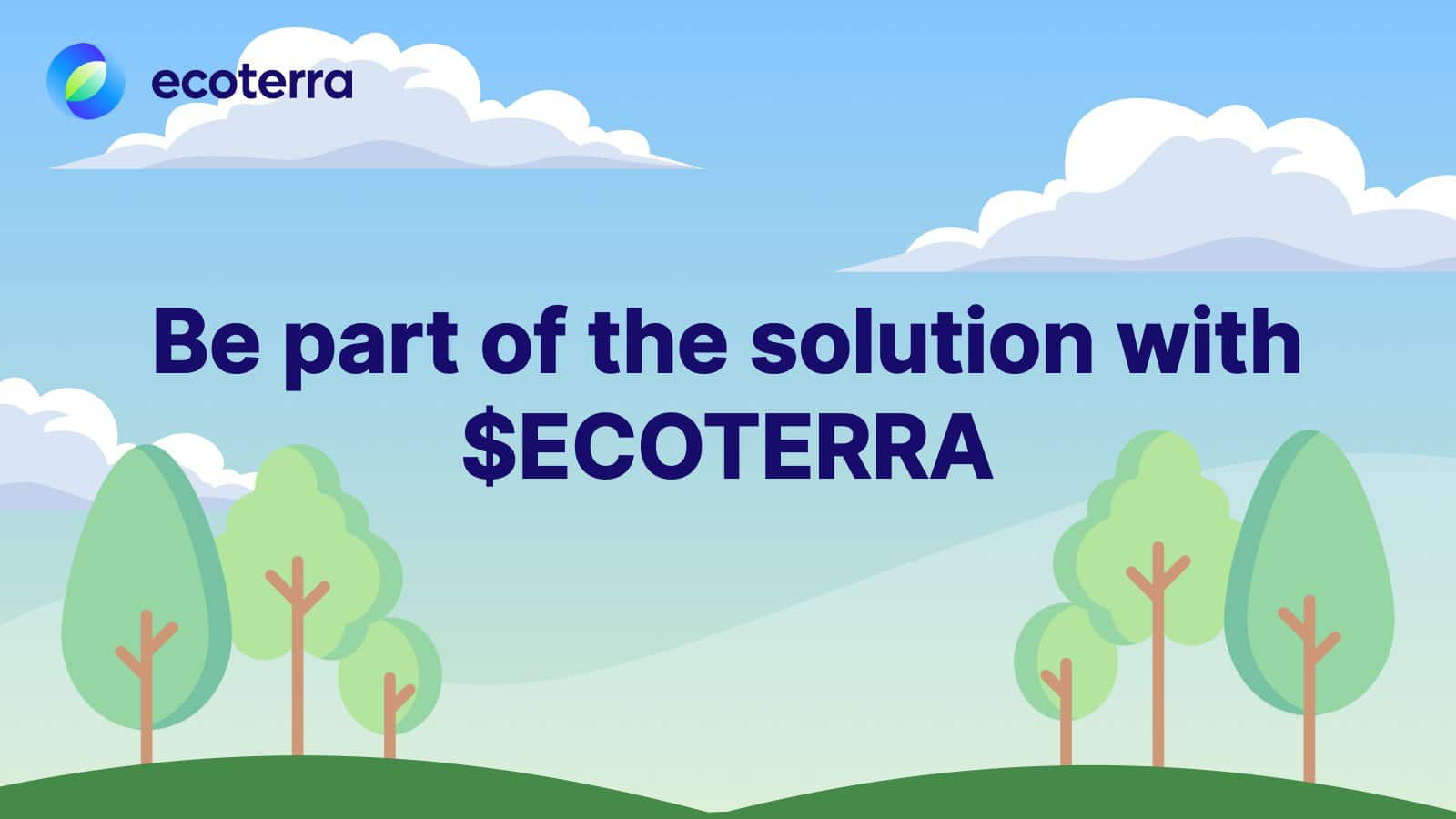 As detailed in the platform's whitepaper, climate change experts express concerns about the prospect of the global warming threshold exceeding in the next two decades.
Should this occur, it could lead to a series of catastrophic events, including environmental overheating, reduced rainfall, and unpredictable weather patterns.
Ecoterra stands out as one of the leading green initiatives dedicated to addressing these climate challenges through its unique features and solutions.
At the heart of ecoterra is the R2E model, which serves as a central component of the overall objectives.
This model operates by providing incentives in the form of $ECOTERRA tokens to users who recycle plastic, cans, glass bottles, and other used products through reverse vending machines (RVMs).
In addition, the platform features a carbon offset marketplace and a recycled materials trading hub.
These enable manufacturers and recycling industries to interact and purchase recycled products at a low rate.
All trades on the marketplaces are processed with $ECOTERRA.
Furthermore, members can invest their earned $ECOTERRA in green projects supported by the platform.
These projects include tree planting, solar and wind energy system installation, and global education on recycling's importance.
$ECOTERRA Presale at Last Stage – Over $5.69 Million Raised Already
The $ECOTERRA presale is in its final stage, offering traders a limited opportunity to invest at a discounted price before its launch on public exchanges and subsequent surge in value.
Priced at $0.01 per token, the presale has already generated over $5.69 million in funding in a few months, indicating significant investor interest worldwide.
However, time is running out, as only twelve days are left until the presale concludes.
How to Buy $ECOTERRA Tokens
Ready to buy $ECOTERRA today? Here are simplified steps to guide traders toward their first purchase.
Create a Crypto Wallet
Investors must create a crypto wallet to store their $ECOTERRA tokens. Metamask and Trust Wallet are recommended for desktop and mobile users, respectively.
Purchase USDT or ETH
USDT and ETH are required to buy $ECOTERRA in the presale. Users can purchase these assets from any reputable broker and exchange or buy the presale token via a debit/credit card.
Connect Wallet
After a wallet and either ETH or USDT have been purchased, users can head to ecoterra's presale website, click "Connect Wallet," and follow every pop-up instruction.
Buy $ECOTERRA
Once the crypto wallet is connected, traders can enter the amount of USDT, ETH, or USD they want to acquire.
While the presale purchase of $ECOTERRA is seamless, investors need to allocate a small amount of USDT or ETH to cover the gas fee associated with the token purchase.
Claim $ECOTERRA
$ECOTERRA is currently at its final lap of the presale, which concludes in twelve days. After the presale ends, investors can head to the presale website and claim their tokens.
Disclaimer: Crypto is a high-risk asset class. This article is provided for informational purposes and does not constitute investment advice. You could lose all of your capital.
---