How to Buy Ecoterra Token in 2023
Disclosure: Crypto is a high-risk asset class. This article is provided for informational purposes and does not constitute investment advice. By using this website, you agree to our terms and conditions. We may utilise affiliate links within our content, and receive commission.


Disclaimer: The Industry Talk section features insights by crypto industry players and is not a part of the editorial content of Cryptonews.com.
The crypto market is now valued at more than $1.1 trillion, which is significantly higher than the lows of December 2022. One project that is benefitting from the crypto market rebound is ecoterra – a first-of-its-kind 'Recycle2Earn' app that aims to incentivize individuals and businesses to impact the environment positively.
With that in mind, this guide discusses how to buy ecoterra tokens right now through the project's ongoing presale. We'll also take a deep dive into what ecoterra is and how it works, before highlighting whether it could be the largest crypto launch of 2023.
What is ecoterra?
So, what is ecoterra? Put simply, ecoterra is an innovative 'Recycle2Earn' project that enables individuals and businesses to earn rewards by recycling. In addition, the ecoterra ecosystem also includes a carbon offset marketplace, a recycled materials marketplace, and a trackable impact profile – providing a true 'all-in-one' environment that enhances collaboration.
The ecoterra project leverages the power of the Ethereum blockchain to bring this Recycle2Earn mechanism to the masses securely and transparently. At the heart of the project is the ECOTERRA token, used for rewards distribution, staking, and much more.
As noted in ecoterra's whitepaper, climate change experts are increasingly worried that the global warming threshold will be exceeded in the next two decades – which would be disastrous for humanity. ecoterra is one of the few crypto projects aware of this and has designed several use cases to help tackle the issue.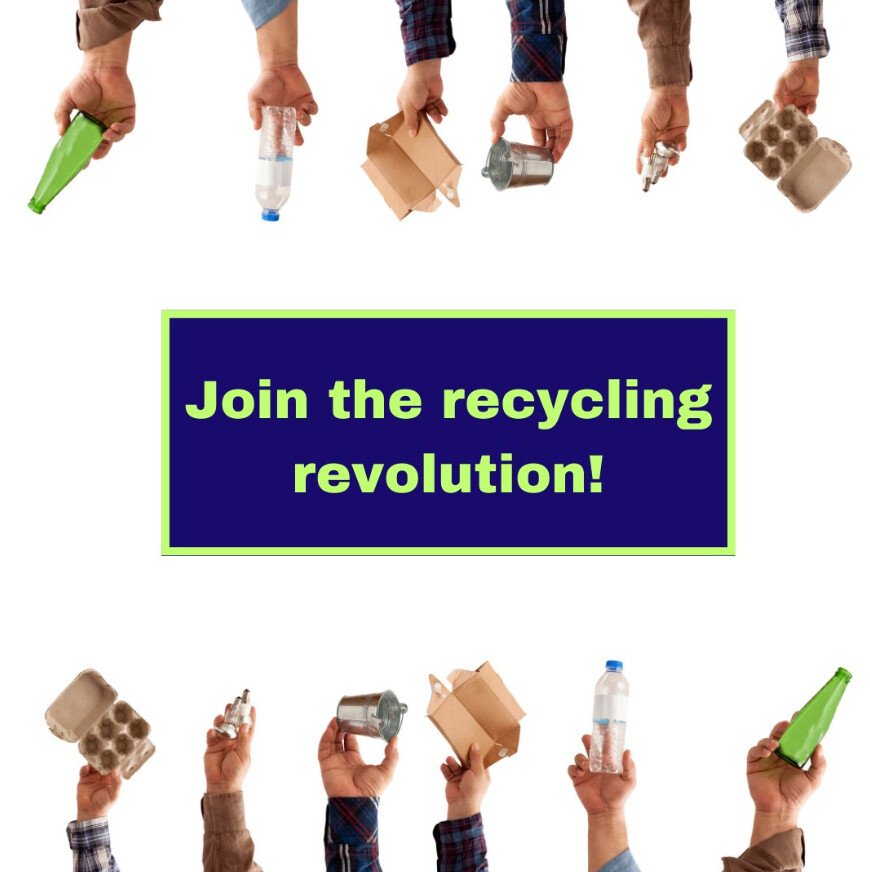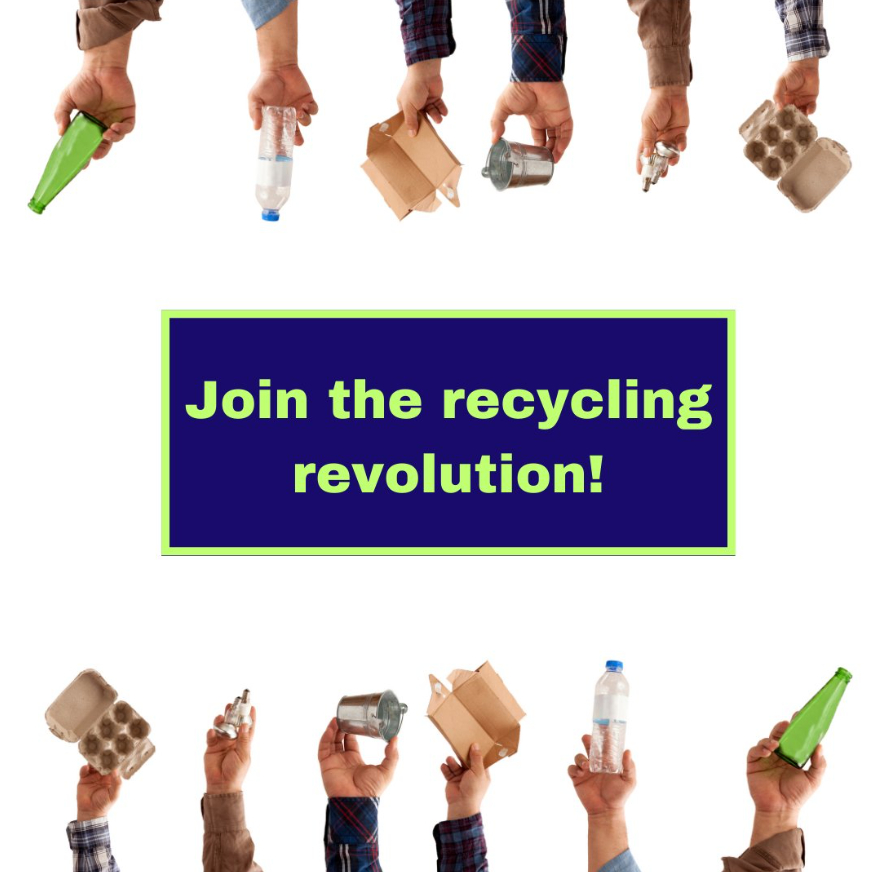 The previously-mentioned Recycle2Earn protocol is at the center of everything ecoterra hopes to achieve. This protocol works by distributing ECOTERRA tokens to users who recycle using reverse vending machines (RVMs). Since these RVMs also provide FIAT currency as a reward, ecoterra users can earn two rewards for recycling.
However, given that ecoterra looks set to become one of the best crypto ICOs of the year, there's a high likelihood that the value of ECOTERRA tokens will increase in the future. As such, the platform's users can also benefit from these value increases – incentivizing further recycling activities.


Recycle2Earn is just one facet of the ecoterra ecosystem – we'll take a deep dive into the others later in this guide. But for now, it's important to note that ecoterra is still in the development phase, meaning early investors can only get involved through the ongoing presale.
Like many of the best crypto presale projects, ecoterra is offering investors a limited-time opportunity to buy tokens at a discount. The presale is now in the ninth and final stage, with tokens priced at $0.01.
More than $6 million has now been raised with the presale to end on July 13.
Those looking to learn more about the ecoterra presale can join the official Telegram channel or follow the Twitter page.
| | |
| --- | --- |
| Presale Start Date | March 29, 2023 |
| Accepted Payment Methods | ETH, USDT, Credit/Debit Card |
| Blockchain | Ethereum |
| Minimum Investment | N/A |
| Maximum Investment | N/A |
How to Buy ecoterra – Full Tutorial
The final stage of ecoterra's presale phase is ongoing, meaning early investors can buy ECOTERRA tokens for just $0.01 before they are listed on exchanges.
However, only 100 million tokens are allocated to this stage and the presale will move on to a later stage and higher price when they are purchased.
Those looking to take part in the ecoterra presale today can do so by following the five simple steps laid out below:
Step 1 – Create a Crypto Wallet
Investors must first create a crypto wallet to store their purchased ECOTERRA tokens. Many wallet providers support ERC-20 tokens, although ecoterra's team recommends using either MetaMask (for desktop users) or Trust Wallet (for mobile users).
Using MetaMask as an example, investors can head to the official website and click 'Download'. They can then choose the relevant operating system and create a password to finalize the setup.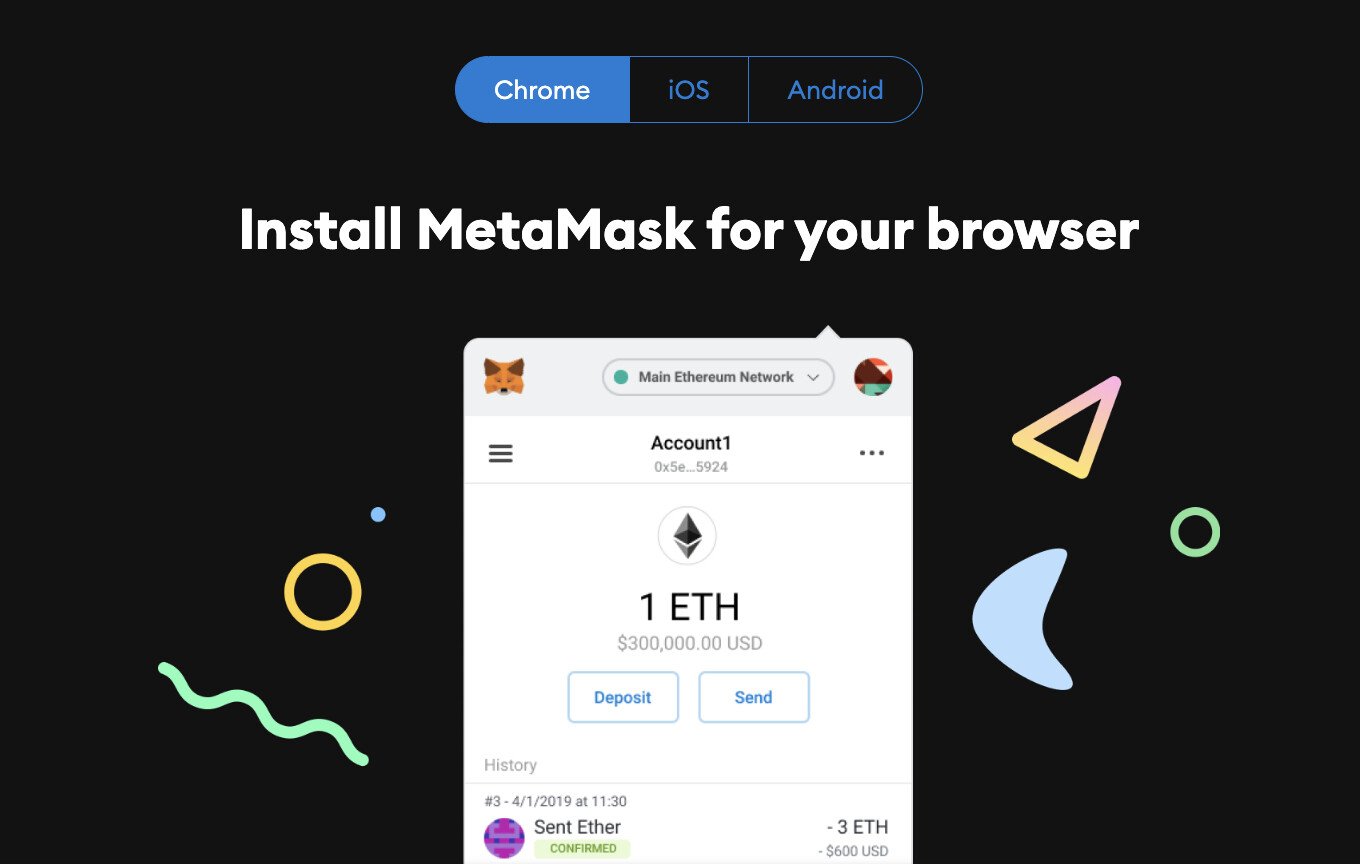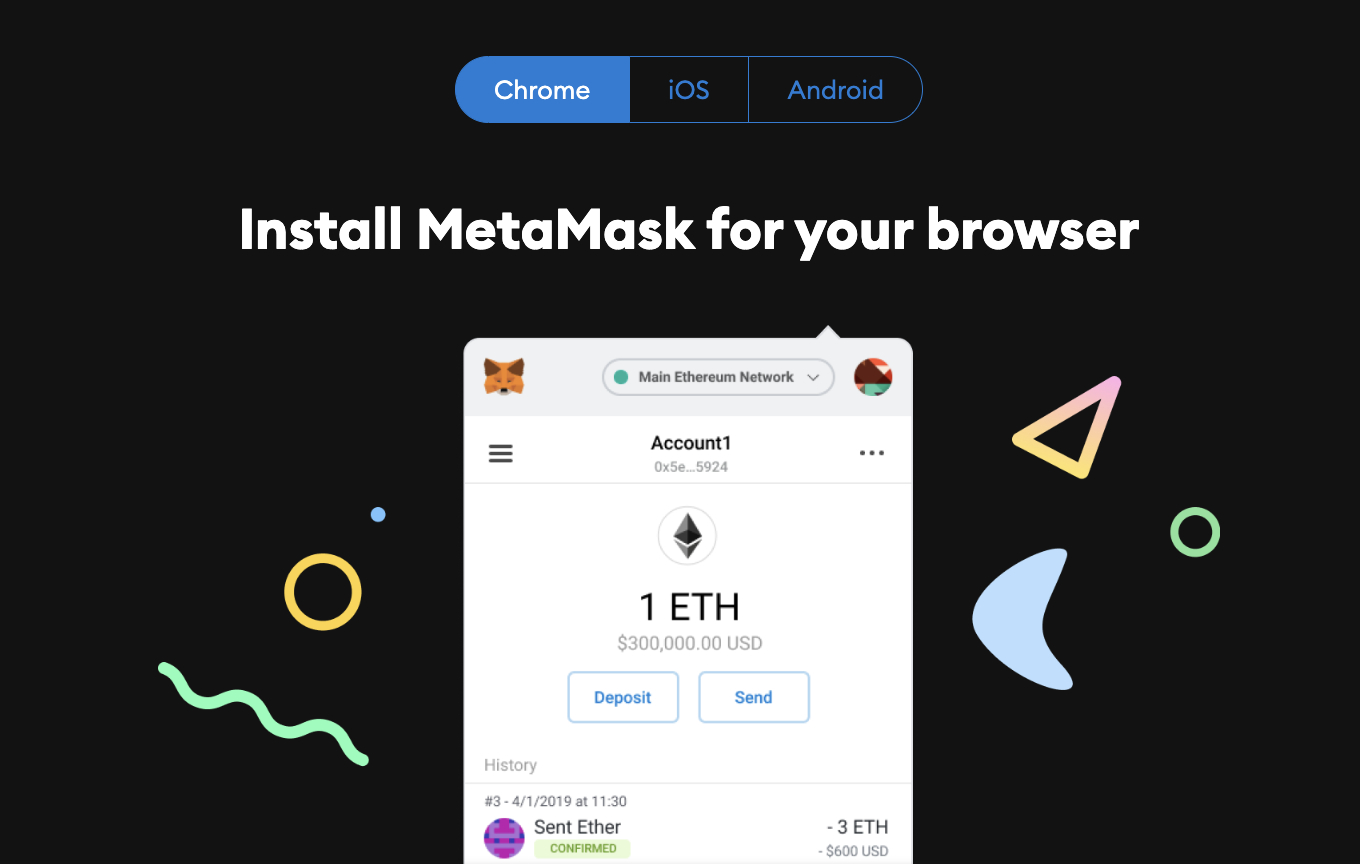 Step 2 – Purchase ETH or USDT
Investors can buy ECOTERRA tokens through the presale using either ETH or USDT. These tokens can be easily purchased from many top brokers and exchanges.
Alternatively, ecoterra's presale dashboard lets investors buy tokens directly using a debit/credit card.
Step 3 – Connect Wallet to ecoterra Presale
Head to ecoterra's website and click 'Connect Wallet'. In the pop-up box, choose the relevant wallet provider and follow the instructions to make the link.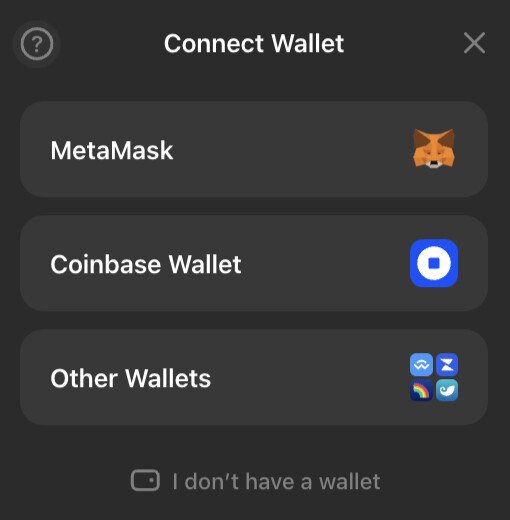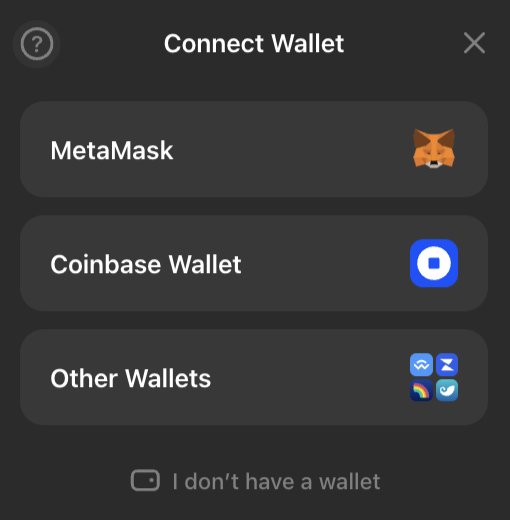 Step 4 – Buy ECOTERRA Tokens
Once a wallet has been connected, investors can input the amount of ETH/USDT/USD they'd like to invest. There is no minimum or maximum investment amount set for the presale.
After this, all that's left is to confirm the transaction with the wallet provider. However, it's crucial to have a little extra crypto left in the wallet to cover the gas fees associated with the token purchase.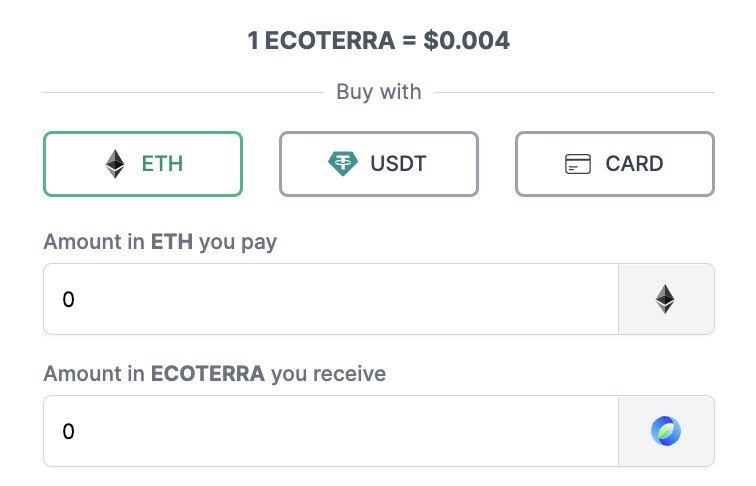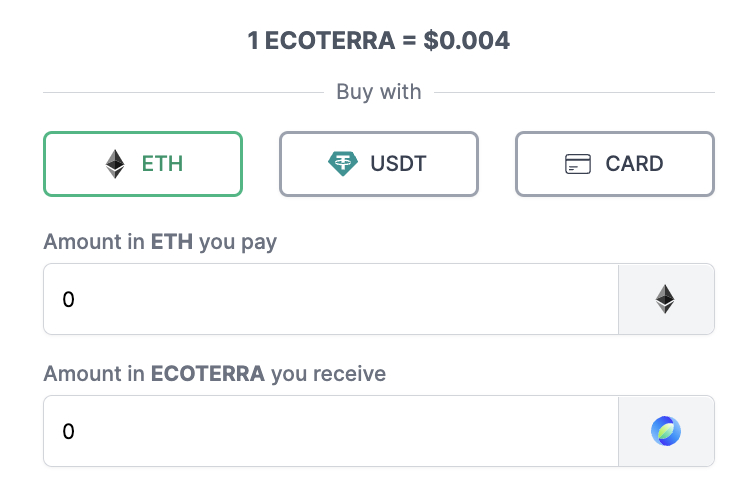 Step 5 – Claim ECOTERRA Tokens
Investors can then claim their purchased tokens through the ecoterra website once the presale has ended. Ecoterra's team hasn't implemented a vesting structure for after the presale, meaning investors will have instant access to the tokens they've purchased.
A Closer Look at ecoterra
Given that ecoterra is currently in its growth phase, there's scope for it to become one of the best micro-cap cryptos on the market in the coming weeks.
The demand for ecoterra will likely be driven by the project's innovative use cases, which can be split into four separate areas. Let's take a brief look at each of these areas:
Recycle2Earn App
Ecoterra's Recycle2Earn mechanism was briefly described earlier, yet it serves as the heartbeat of the entire ecosystem. Using this app, ecoterra's users will earn ECOTERRA tokens every time they use an RVM to recycle items, whether that be cardboard boxes or soda cans.
However, users can also earn ECOTERRA in other ways. Users can drop off old clothing items to retailers like H&M or Patagonia, who will recycle the items. If a user takes a photo of their recycling receipt from the retailer and uploads it to the app, they will be rewarded with ECOTERRA tokens.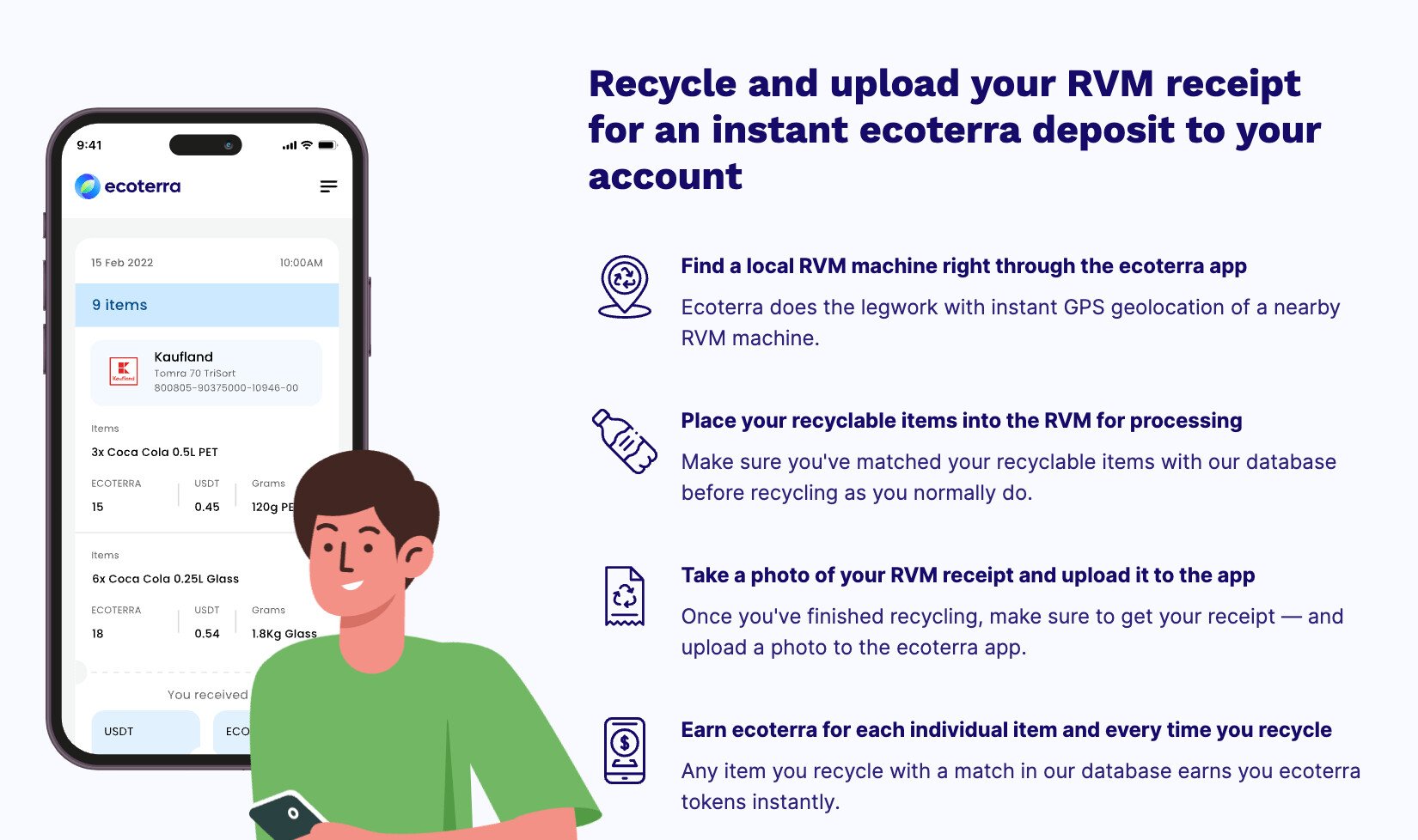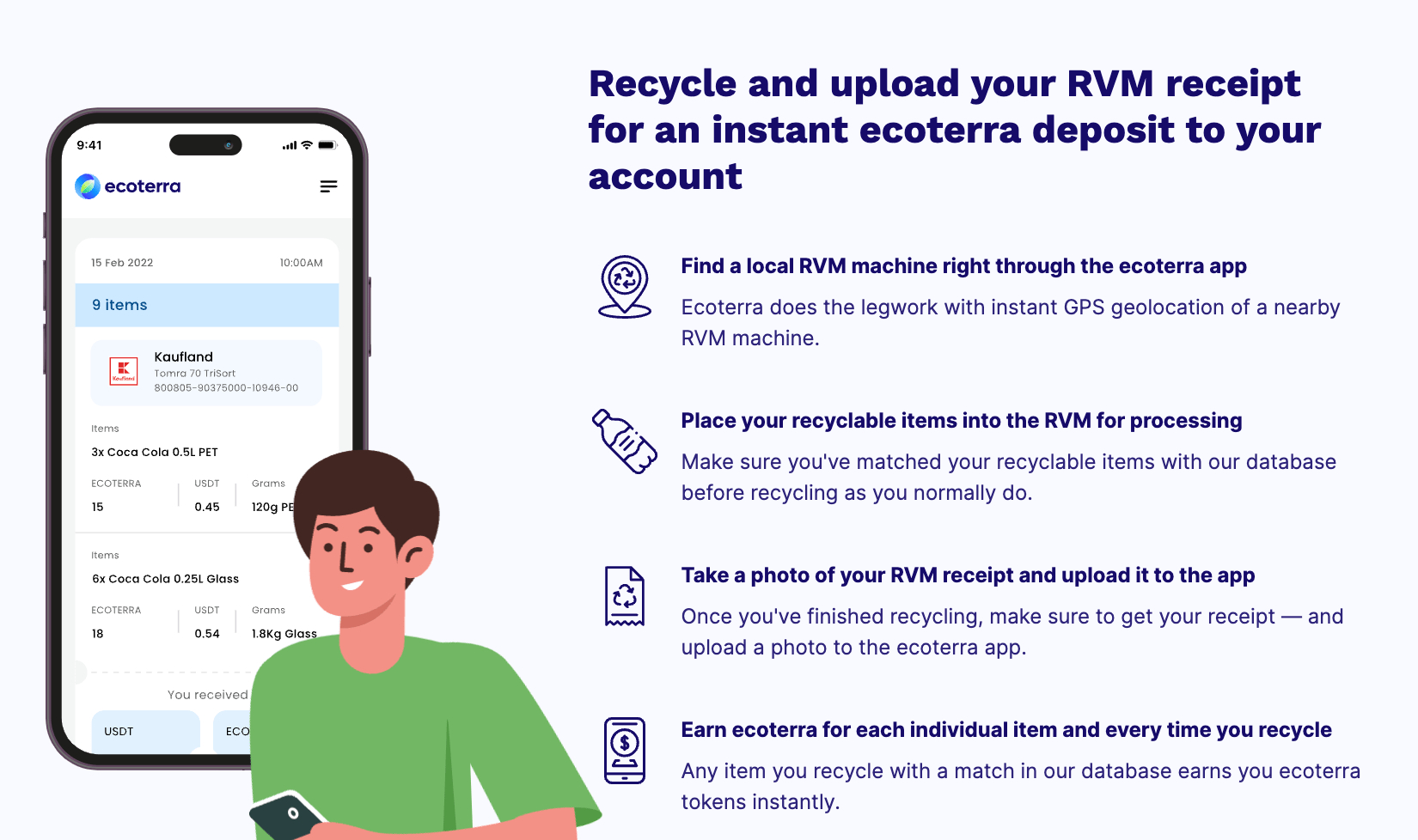 Additionally, users can even earn tokens by using renewable energy sources in their day-to-day lives. For example, users who utilize solar panels to power their homes can scan their electricity bill, upload it to the Recycle2Earn app, and generate even more ECOTERRA tokens.
These tokens can be held for investment purposes, spent on ecological activities, or even used to access ecoterra's planned educational courses – a crucial part of the project's roadmap.
Carbon Offset Marketplace
Another reason ecoterra could be one of the next crypto bull run coins is the practicality of its built-in carbon offset marketplace. This marketplace enables individuals and businesses to use ECOTERRA (and other cryptos) to purchase carbon offsets – thereby making a positive impact in the fight against climate change.
Notably, the carbon offsets offered through the ecoterra marketplace are fully-verified in conjunction with Verra.org – one of the leaders in the space. As such, those who invest in these offsets can be sure they're not being scammed and are making a tangible impact.
Recycled Materials Marketplace
The recycled materials marketplace targets businesses looking to implement these materials into their operations. Through the ecoterra app, these businesses can purchase recycled resources using ECOTERRA tokens, other cryptos, and even FIAT currency.


The app will feature advanced filtering criteria, which allows businesses to find the exact materials they require. Additionally, the app will even enable companies to create special requests for specific recycled resources – creating a collaborative environment that promotes network and eco-friendly actions.
Impact Profile
Finally, all users of ecoterra's ecosystem will have an 'Impact Profile'. This is akin to a social media profile and provides an objective and transparent assessment of each individual or business' impact in the fight against climate change.
Since this Impact Profile will be publicly viewable, all of ecoterra's users will be incentivized to recycle and use the ecosystem to its fullest. Users will even earn NFT badges for their profile whenever certain recycling milestones are met, thereby gamifying the experience.
Is ecoterra a Good Investment? Key Takeaways
As highlighted in the section above, ecoterra's four main features combine to create an innovative platform that offers use cases that have yet to be seen within the context of the crypto market. But is investing in ECOTERRA tokens a good idea?
To answer this question, let's take a closer look at some of the project's main plus points:
Uncapped Earning Potential
ecoterra is one of the few new crypto launches that has created an entirely new use case – and one that offers limitless earning potential for users. Since users' tokenized rewards are tied to the amount they recycle, there's no cap on how many ECOTERRA tokens they can make.
Users can recycle everyday plastic materials and clothes, along with using renewable energy sources, to earn ECOTERRA. If that wasn't enough, ecoterra's team has even revealed plans for a staking protocol that will be released in the future – this will enable ECOTERRA holders to generate a recurring passive income stream.
Simple Way of Making a Positive Environmental Impact
Another massive benefit of the ecoterra project is that it enables individuals and businesses to make a positive environmental impact with little effort. This is achieved through the carbon offset marketplace, an integral part of the ecoterra app.
A recent report from Boston Consulting Group has highlighted that the voluntary carbon credit market is expected to be valued at between $10 billion and $40 billion by 2030. However, due to its complexity, the market is still relatively inaccessible to individuals.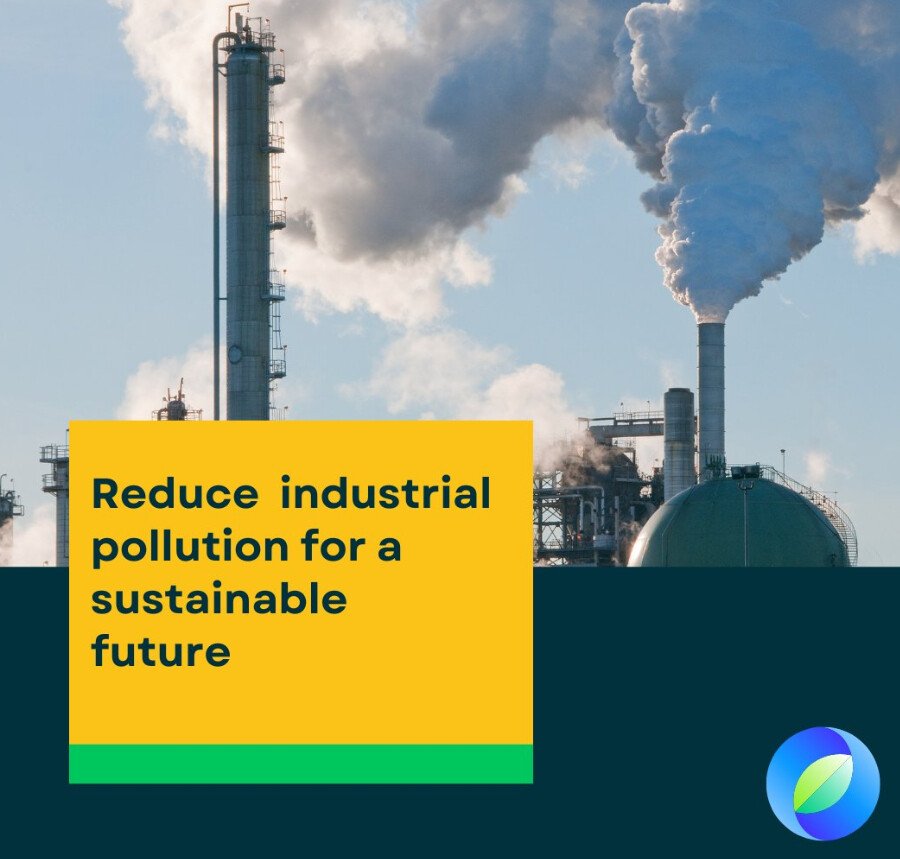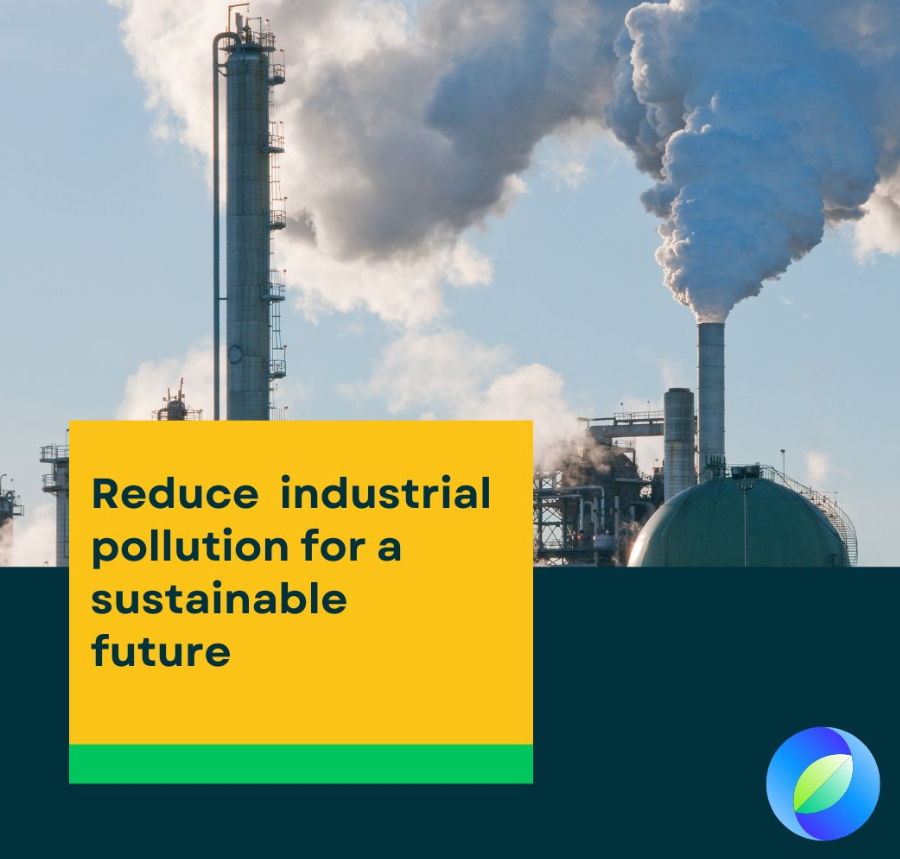 ecoterra streamlines the process of getting involved by enabling users to purchase carbon offsets directly through the app. What's more, users can also spend their ECOTERRA tokens on these carbon offsets, meaning there's no need to use their own capital to fund purchases.
Scope for Huge Token Price Growth
Many also believe that ecoterra could be the next crypto to explode, given the limitless potential that the project has. Furthermore, ECOTERRA is part of the Ethereum ecosystem, meaning there's scope for these tokens to be integrated into other decentralized applications (dApps) in the future.
Even if no integration occurs, ECOTERRA will likely see explosive demand once the presale ends and the token is listed on major exchanges – assuming the hype continues growing around the project. Given that there's no fixed vesting period, presale investors can 'cash in' on their purchased tokens if they please.
Unique Position Within the Crypto Market
Finally, ecoterra could also be a good investment due to its unique position in the crypto market. As noted earlier, no other crypto project offers the same use cases as ecoterra does – providing it an unmistakable 'Unique Selling Point' (USP).
The uniqueness of ecoterra will likely be one of the primary drivers of token demand. In addition, ecoterra's roadmap also presents plans to explore corporate partnerships, adding enormous credibility and increasing the project's intrinsic value.
ecoterra Price Action – What to Know
As noted earlier, ecoterra is in its presale phase, meaning tokens are not yet publicly traded. Crypto presales, like the one seen with ecoterra, are an excellent way for projects to boost awareness and raise the required capital for a successful launch.
Investors can only buy ecoterra tokens through the official website using ETH, USDT, or credit/debit card. There is no minimum or maximum investment, ensuring anyone can get involved.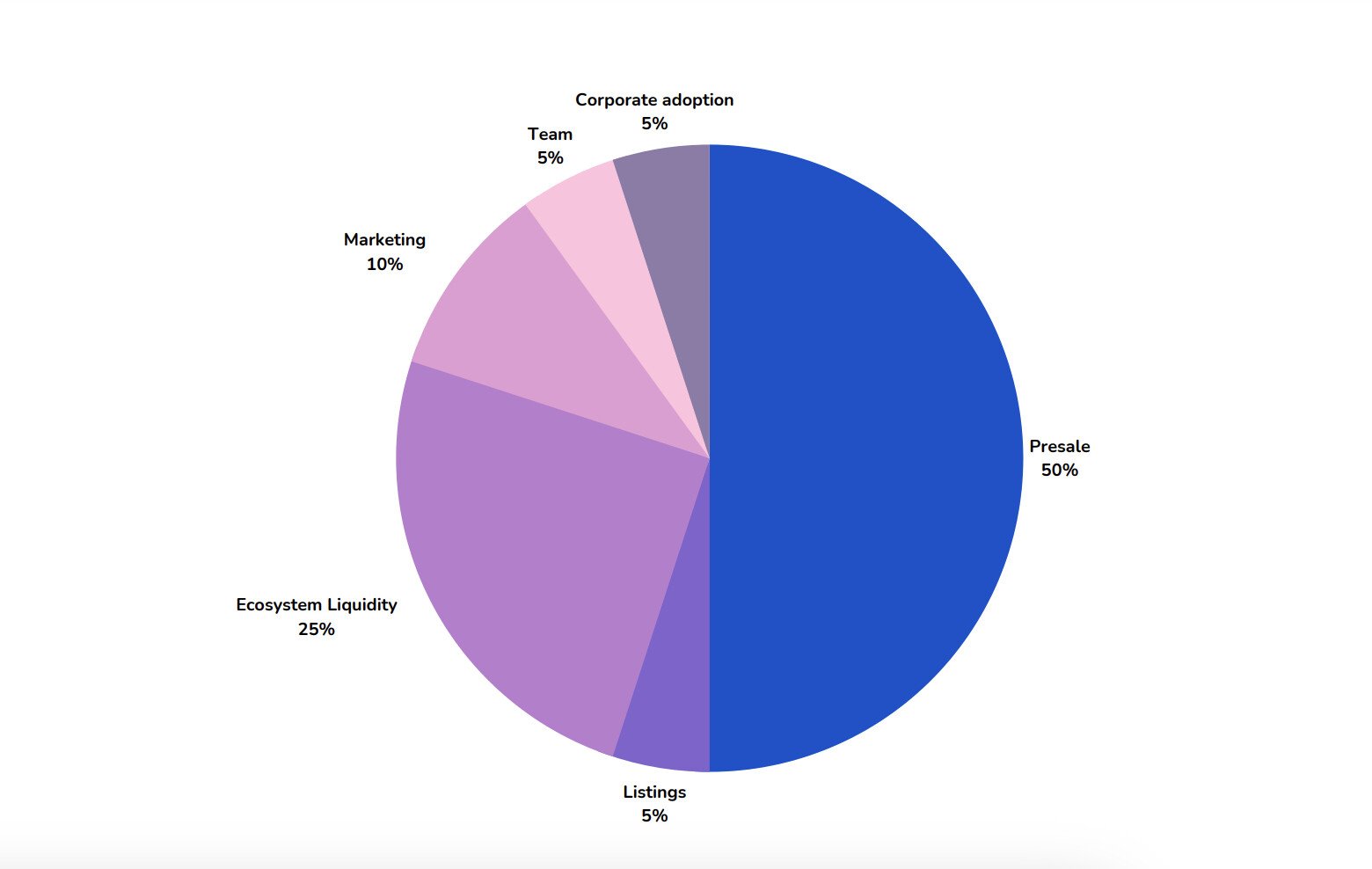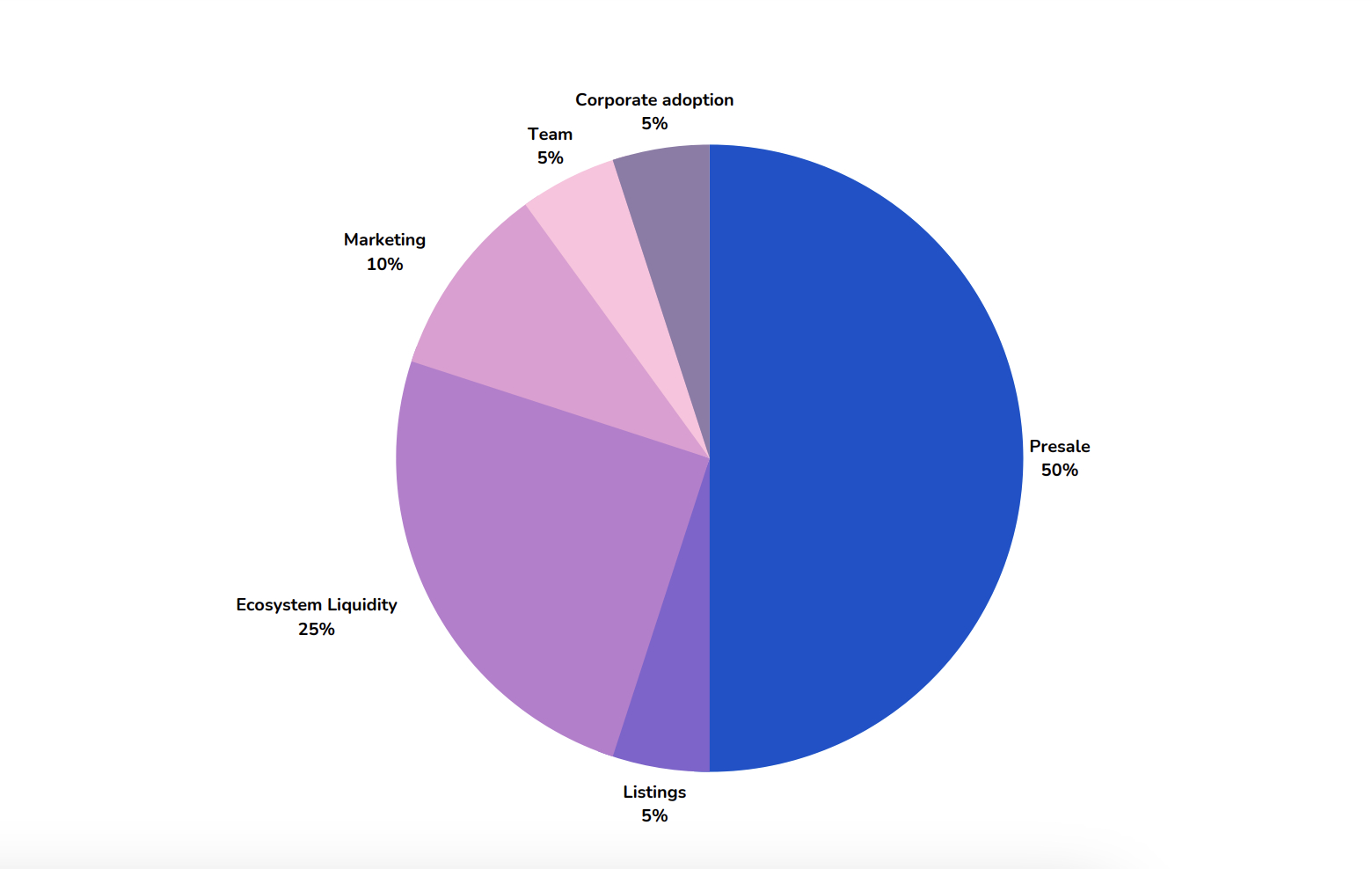 ecoterra's presale was split into nine separate stages, each containing between 10% and 20% of the total presale token allocation. Notably, the ecoterra token price differed depending on the stage. Stage 1 had the lowest token price, set at $0.004, while Stage 9 has the highest, specified at $0.01 – 150% higher than the first stage.
At the time of writing, the presale is in stage 9 with ECOTERRA on sale for $0.01.
The presale stages are broken down as follows:
| | | | |
| --- | --- | --- | --- |
| Phase | Token Price | Percentage | Number of Tokens |
| Stage 1 | $0.00400 | 20% | 200,000,000 |
| Stage 2 | $0.00475 | 10% | 100,000,000 |
| Stage 3 | $0.00550 | 10% | 100,000,000 |
| Stage 4 | $0.00625 | 10% | 100,000,000 |
| Stage 5 | $0.00700 | 10% | 100,000,000 |
| Stage 6 | $0.00775 | 10% | 100,000,000 |
| Stage 7 | $0.00850 | 10% | 100,000,000 |
| Stage 8 | $0.00925 | 10% | 100,000,000 |
| Stage 9 | $0.01000 | 10% | 100,000,000 |
The total supply of ecoterra tokens is two billion – meaning 50% of the supply is reserved for presale investors. This setup ensures that a considerable portion of the minted ECOTERRA tokens is in the hands of early investors, eliminating the likelihood of manipulation or rug pulls.
Moreover, only 5% of the total token supply has been earmarked for the development team, with the remainder used for tasks like marketing, liquidity, and exchange listings.
Finally, ecoterra has set its soft cap at $2m – the minimum amount that needs to be raised to continue the project's development and which has now been surpassed. However, the hard cap has been set at $6.7m, which is the maximum amount of funds that the presale can generate.
ecoterra Price Forecast
As one of the most eco-friendly crypto projects to launch this year, ecoterra has put itself in a fantastic position for growth. But how could the ECOTERRA token price shape up in the coming months?
No listing price has yet been set by ecoterra's development team, meaning presale investors won't know how much of a 'paper profit' they've locked in until closer to the exchange listings. However, like all crypto presales, ecoterra's initial listing price will likely be significantly higher than during the final presale stage.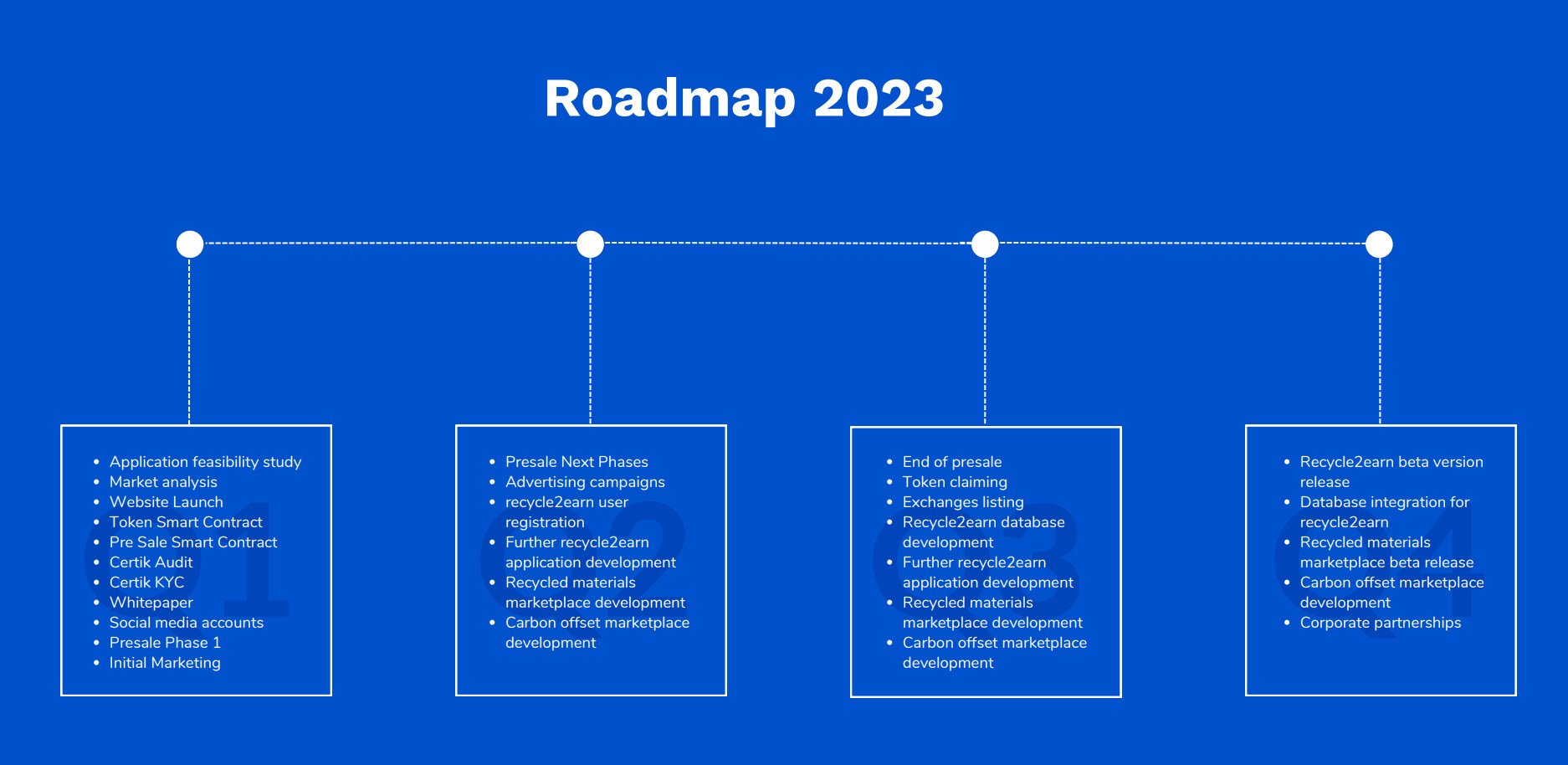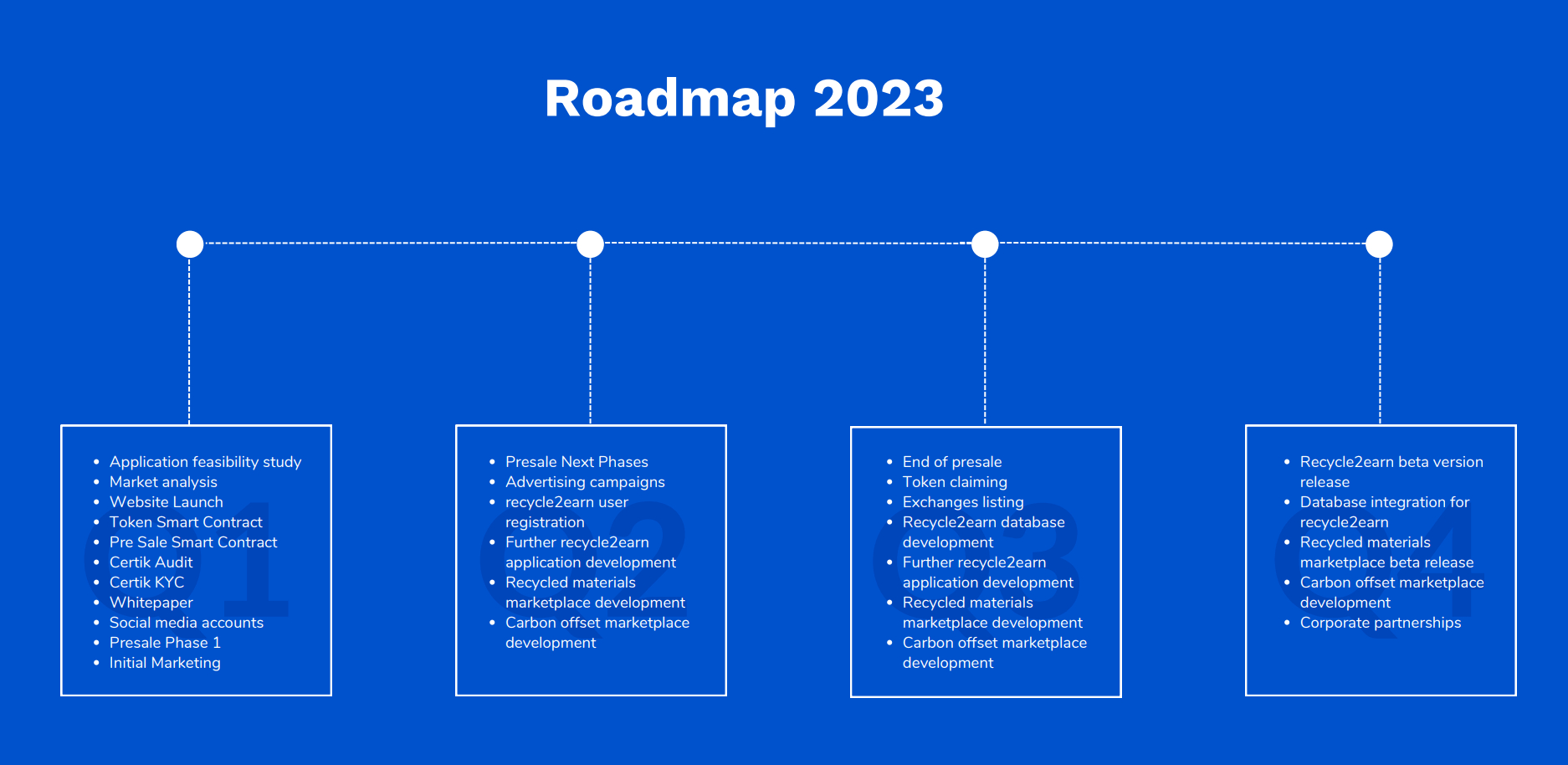 According to CoinMarketCap, the crypto trading volume has steadily increased since early March. This hints that the investment community is ready to re-enter the market on a broad scale – which is bodes well for a positive ecoterra price prediction.
Ultimately, there's no telling exactly where the ECOTERRA token price could go once it's listed – it's just too early to say. However, given that many successful presale projects, like Tamadoge and Lucky Block, produced quadruple-digit returns for investors once exchange listings had occurred, there's always a chance that a similar scenario could play out with ecoterra.
The Verdict?
To conclude, this guide has taken an in-depth look at the ecoterra crypto project and detailed how investors can get involved through the presale phase immediately.
Stage 9 of ecoterra's presale is still ongoing, meaning investors can buy ECOTERRA tokens for just $0.01 in the final stage before it reaches exchanges.
More than $6 million has been invested since the presale started, with the closing date set on July 13.
There is no minimum or maximum investment amount during the presale, while no vesting period will be required once it ends.
ecoterra's eco-friendly use cases and innovative earnings protocols have already caused a stir within the investment community – with many speculating that this could be one of the largest crypto presales of 2023.
FAQs
How do I buy ecoterra tokens?
Ecoterra is still in its presale phase, meaning tokens can only be bought through the project's official website. Investors can buy tokens by creating a crypto wallet, acquiring ETH or USDT, then using either of these tokens to purchase ECOTERRA. Alternatively, investors can use a credit/debit card to buy ECOTERRA tokens directly.
What is the price of ecoterra?
At the time of writing, the price of one ECOTERRA token is set at $0.01 However, this price is only available during Stage 9 – the token price will increase incrementally between stages. $6 million has been raised since launch. The presale will close on July 13.
Is ecoterra a good investment?
Many market commentators believe that ecoterra could be a good investment due to the unique way that it incentivizes individuals and businesses to recycle. Moreover, ecoterra's exciting use of NFTs allows users to show off their positive impact – adding a real sense of community to the project.
What is the total supply of ecoterra tokens?
The total supply of ecoterra tokens is two billion. One billion of these tokens have been set aside for presale investors, while the remaining one billion tokens will be used for elements such as exchange listings, liquidity, and marketing.
---