Spanish Senate Green-lights Crypto, Blockchain & Fintech Sandbox
Crypto and blockchain advocates in Spain have cause for cheer after the country's senate unanimously voted in favor of launching a new regulatory fintech testbed that will allow companies to launch blockchain, bitcoin (BTC) and other crypto-related projects.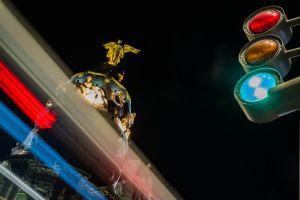 The Senate is Spain's upper parliamentary house, and voted 262-0 in favor of launching the initiative, per the Spanish Association of Fintech and Insurtech (known locally as AEFI).
A proposal to amend the bill was shut down, with only 16 senators voting in favor.
The government approved the bill back in February, and it has since won approval from the lower house, the Congress of Deputies.
This means the bill in question only needs to be entered into the Boletín Oficial del Estado, the official gazette of Spain, to become law – a simple formality.
However, firms face a nervous wait to see which companies will be green-lighted to move into the sandbox.
The sandbox's approval marks a remarkable coup for the AEFI and the country's growing blockchain, crypto and fintech sectors, who began campaigning for a testbed back in 2017.
Madrid will now get to work on creating a regulatory commission that will coordinate the sandbox, and make decisions on its membership. The commission will have the power to summon experts to give their opinion when it is deliberating.
The new commission, which will be obliged to meet at least every three months, will also be charged with creating and regulating protocols and standards – as well as evaluating the progress of testbed projects.
__
Learn more:
Spanish Police: Ex-Catalan Leader Used Bitcoin to Pay for Escape to Belgium
350 Spanish MPs 'Become Bitcoin Holders' in 'Crypto Education' Drive
Spanish Crypto Users Report Banking 'Freezes' After Using Exchanges
66,000 Spanish Crypto Traders Warned to Pay Tax on their Earnings
---