Spanish Police: Ex-Catalan Leader Used Bitcoin to Pay for Escape to Belgium
The Spanish police unit investigating the alleged misappropriation of public funds of Catalonia's former president Carles Puigdemont has reportedly uncovered evidence that the former Catalan leader may have funded his flight to Belgium using bitcoin (BTC).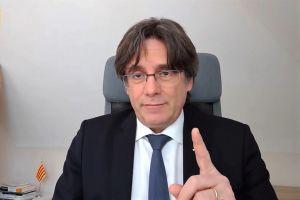 Puigdemont is currently residing in Belgium, where he is fighting for the release of the Catalan leader Oriol Junqueras, who has been jailed and was earlier this year barred from becoming a Member of the European Parliament.
But per ABC and news agency EFE (via La Vanguardia), the Spanish legal investigation into Puigdemont's alleged embezzlement of funds in his bid to escape government prosecution involved a transfer "made in late 2017 to an entity [presumably a crypto exchange] that allows the exchange of bitcoin to euros."
The police report credits a computer scientist named Jaume Cabaní, now a resident at Puigdemont's residence, the so-called House of the Republic, with masterminding the deal. Cabaní took up residence at the 550sqm mansion in Waterloo, in the Walloon Brabant municipality of Belgium, in 2018.
The report stated that the money to fund Puigdemont's flight and relocation to Waterloo were channeled out of public funds and were funneled to an (unnamed) crypto platform, which processed a Cabaní-issued invoice of 10,559 euros (currently worth USD 12,360) in August 2017.
Puigdemont sparked fury in Madrid after organizing a Catalonian independence referendum in October the same year.
The Spanish government then brought charges of rebellion, sedition and misappropriation of public funds against Puigdemont, also in October – just prior to the former Catalan leader's flight to Belgium.
Puigdemont, alleges the country's police force, the Guardia Civil, was planning to create a crypto-powered "digital republic" – and was prepared to use his access to public resources to help fund his plan.
___
Learn more:
Digital Currency Might be a Win-Win for Governments & Protesters Alike
A Bright Side to the Dark Web
---