SHIB Nears Top 10, Trading Volumes and Questions Arise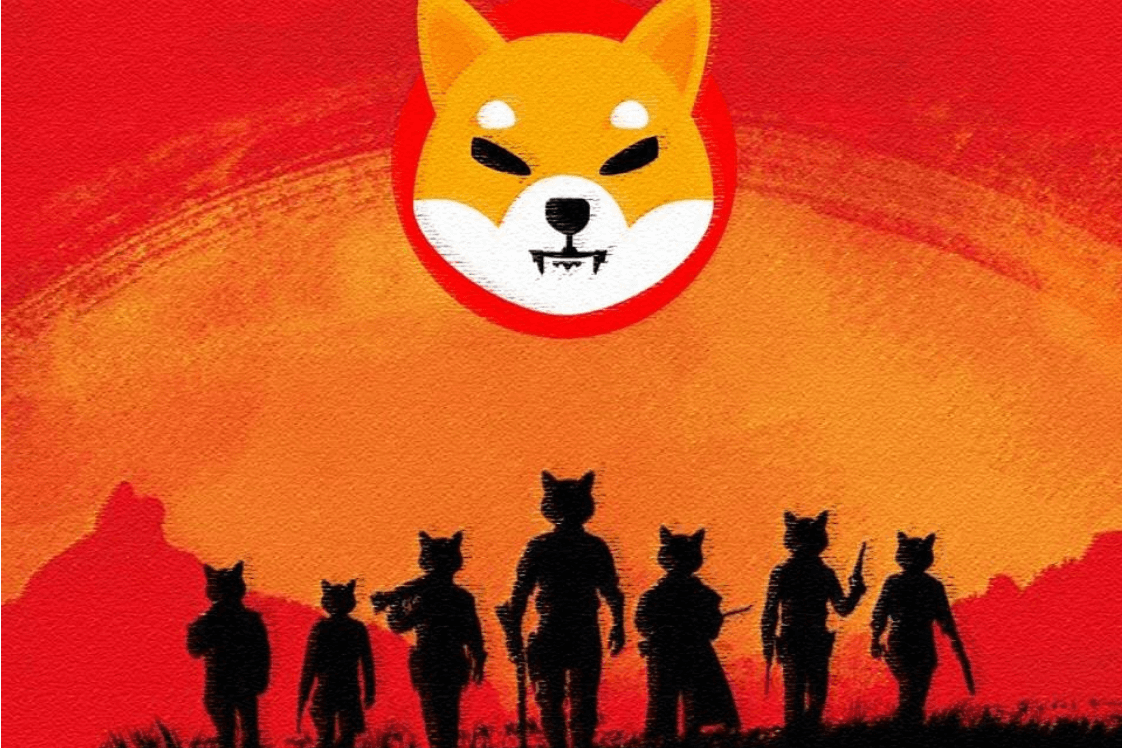 The meme coin shiba inu (SHIB) keeps climbing the ranks and is currently the best daily and weekly performer among the top 100 cryptoassets by market capitalization. This has prompted many to wonder whether there's something more to the coin, or if it's just another pure speculation.
At 8:12 UTC, SHIB's price was 0.00003029. Despite its many frontal zeros, the coins is up a whopping 34% in a single day. It's also up more than 331% in a week. Over the past year, CoinGecko shows that the price increased 26,912,484%. It had hit its all-time high five months ago, falling 19% since.
That's not all, as the coin is nearing the list of the top 10 cryptoassets by market capitalization – now sitting at the 12th spot. Its market capitalization is more than USD 15bn. In comparison, its greatest meme competitor, dogecoin (DOGE), is currently on the 9th spot, with USD 32.6bn.
However, perhaps its biggest upwards movement of all is that SHIB is now the fourth token by 24h trading volume. It is preceded only by tether (USDT), bitcoin (BTC), and ethereum (ETH), respectively. SHIB has recorded a trading volume of almost USD 15bn. ETH before it has 25.65bn, while bitcoin cash (BCH) that follows it has less than USD 9bn.
Therefore, even though it still has a way to go before it reaches the third in line, SHIB left the fifth in the dust. Again, in comparison, DOGE is in the 10th place per trading volume, with USD 3.58bn.
How large of a jump this is for a coin can be seen when its performance today is compared to that of yesterday. As reported, at 9:11 UTC yesterday – so less than 24 hours ago – SHIB ranked 19 per market capitalization, and had just surpassed USD 12bn in trading volume.
These large and swift gains are not unusual in the Cryptoverse, but are more commonly seen further down the list with the less known projects. So naturally, with this doggy coin pushing forward, making its way up the list, people have turned increasingly curious as to why that is, and what gives it value, if there is any? Or is it another crypto pump-and-dump episode we're watching play out?
Among these people was also the rapper and producer Busta Rhymes, who himself is becoming an increasingly louder voice in the crypto community. The celebrity wanted to know why the coin's price is appreciating, particularly as people had warned him to stay away from this "scam shit project."
The opinions in the comments, unsurprisingly, range from 'it is indeed a scam' to 'you should buy SHIB now'. Others argued that trading in SHIB is beneficial, but not investing in it.
Per some, the increasing acceptance and listing of the coin could be one of the key points behind its rally. For example, SHIB rose by over 40% after crypto exchange Coinbase listed it in mid-September.
Now, some are talking about a possible listing on major trading app Robinhood, and this is what may currently be pumping the price. But many stress that this listing is just a rumor, and that if anything, people should use the pump to sell their coins and get out.
Also, as reported yesterday, Tesla's Elon Musk was tweeting about his Shiba Inu puppy, which some find significantly contributed to the current rise in price.
The coin was launched in August 2020. Half of the SHIB created was allocated to Ethereum founder Vitalik Buterin's wallet, who then burned 40% and donated the remaining 10%. This move, per the SHIB website, "ensur[ed] our long-term success and stability."
Additionally, the team says that they use Amazon Smile to collect and donate a percentage of holders' Amazon purchases to the Shiba Inu Rescue Association.
Meanwhile, the SHIB Twitter account hit 1m subscribers just yesterday, while the team also reported that they "crossed the mark of 700,000 SHIB holders."
Other than that, their website claims that the Shiba Token is "a decentralized meme token that evolved into a vibrant ecosystem." However, other details about the adoption of the coin, besides trading and speculating are scarce.
_____
Learn more:
- Vitalik Buterin Shows Mercy To Shiba Inu As Meme Coin Halves In Price
- 'DOGE Killer' Shiba Inu Clogs Ethereum While Musk Lifts Dogecoin Again
- Dogecoin Wannabes Flood The Market With Pumps & Dumps
- Doge Meme NFT To Be Sold in Fractions, Starting Today
---