S Korean Industry Body: Mandatory Crypto Disclosure Would Boost Credibility
A South Korean industry group has launched a push to introduce a mandatory crypto disclosure system that would force blockchain and crypto operators to make key details about their projects and platforms public.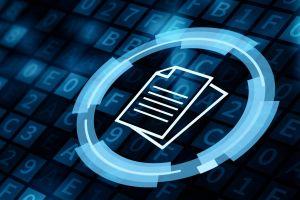 Per iNews24 and Gukje News, the proposal is the brainchild of the Korea Blockchain Enterprise Promotion Association (KBEPA), a body that represents a number of crypto-related business and academic interests. The association believes that the crypto industry has developed a negative public image in South Korea – and thinks increased transparency and data-sharing could help solve the issue.
Controversies including a number of high-profile scams posing as crypto exchanges and crypto toke issuers have rocked South Korean confidence in crypto, as well as the Telegram Nth room case and an explosion of speculation and initial coin offerings (ICOs) in late 2017. A number of exchanges in the country have also been hit with fraud wraps, hacks and ownership controversies.
These factors have led Seoul to take and hold a hard line on all things crypto-concerned, including the upholding of a total ban on ICOs and a series of strict measures to be imposed on crypto exchanges beginning next year.
But the KBEPA said that crypto companies can help improve their profiles by coming out of the shadows. The body has proposed making a late amendment to the nation's landmark-first crypto bill, which promulgates in March 2021 to add a mandatory disclosure system that would seek to do the following:
Ensure the safety of companies involved in trading cryptoassets or tradable tokens
Ensure market reliability
Protect investors
Token issuers and exchanges would also be required to provide accurate information on the status of their blockchain networks, the number of tokens traded and any relevant changes on a periodic basis – or if significant changes are made.
Doing so, the body claims, will help put the industry on a level footing with the securities industry, whose governing bodies make similar requirements of stock market-listed companies – and would help boost the crypto sphere's credibility in South Korea.
Lee Han-young, the body's chief, stated that he was confident that parliamentarians at the National Assembly would consider the proposal, adding that its acceptance would help "make South Korea a global powerhouse in the blockchain sector."
___
Learn more:
Regulatory Kaleidoscope Challenges Crypto Industry - Crypto.com CCO
Crypto Regulation in 2021: The Piecemeal Approach & New Winds
New Regulatory Lemons Await Somewhere Between DeFi & CeFi
Politicians, Industry, Crypto Fans Unite to Reject Treasury Wallet Plans
Stablecoins Get Another Headache In US, Ethereum Camp Feels Attacked Too
DeFi Industry Ponders Strategy as Regulators Begin to Circle
Challenges Remain for VASPs as Regulators Ready New Round of Policing
---