Ripple CEO Says There are Too Many Cryptos, but Bull is on the Horizon
There are too many crypto assets, according the CEO of Ripple (XRP), a California-based blockchain startup focusing on payment technologies. And though volatility will continue, there are bullish trends visible for the entire crypto market, he added.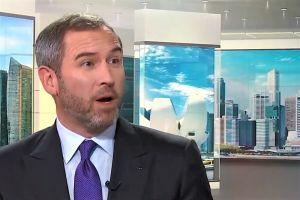 "I agree with you. There are too many," replied Brad Garlinghouse during a recent interview with Bloomberg to a host's question if there are too many cryptocurrencies. There are some 3,000 different digital assets that trade on a daily basis, he says, explaining further: "I think any time there's a new market, there's a lot of people running to that market and try to show they can solve a problem, they can deliver a customer need – I have said publicly before that 99% of crypto probably goes to zero, but there is that 1% that is focused on solving a real problem for real customers and is able to do that at scale." This is what's going to be game-changing, says the CEO, and it will continue "to grow significantly in the decades ahead."
Garlinghouse shared a few other opinions during this interview. The CEO said that Ripple looks at SWIFT (Society for Worldwide Interbank Financial Communication) as a company that "defined how cross-border payments have been enabled," but that here's a way to bring that system into the modern age of the internet in which people expect speed and convenience, he finds, whereas a SWIFT transaction can take days while neither the recipient nor the sender has the ability to track it. (Learn more: Payments is the Main Battleground for Banks Amid Bitcoin Rise)
Furthermore, in regards to producing stability in the crypto market, the CEO stated that "the volatility risk is lower with an XRP transaction," compared to SWIFT. He finds that there is "a false narrative" perpetuated here, and that – as volatility is a calculation of both time and volatility – the volatility of enabling a SWIFT transaction is much higher than enabling an XRP transaction, as the latter takes only a few seconds to complete.
However, SWIFT might not agree with this statement. As reported by Cryptonews.com, SWIFT says it isn't scared of blockchain and has been gradually overhauling its network over the past couple of years- SWIFT gpi (global payments innovation) payments are already made within minutes or even seconds. Also, George Harrap, CEO of Bitspark, a bankless money transfer solution utilising blockchain technology, recently argued that the reason Ripple is not useful to Western Union (WU) is that "WU's system is better". Moreover, Ripple is facing increased competition from Visa B2B Connect and IBM Blockchain World Wire, which have already grown their presence in 60 countries and have high-profile partners in the financial ecosystem, according to digital commerce and fintech analysis firm Juniper Research.
Nonetheless, Garlinghouse said that the volatility in crypto broadly is going to continue, with the whole market moving somewhat together, but in the long run, "I'm quite optimistic where we see the whole market; there's a lot of bullish trends for the whole crypto ecosystem." While crypto had some illicit use cases in the past, then moving to a speculative bubble, in the next year and after, there will be more focus on utility, he says, and without utility, the entire market will not be able to grow and live up to its potential.
Meanwhile, American retail giant Walmart announced a partnership with money transfer companies MoneyGram and Ria Money Transfer, which will be available to their customers as options for international money transfers. As a reminder, Ria joined Ripple's RippleNet payments network to start using Ripple's money transferring technology back in May, while a month later, after a number of speculations of acquisition, Ripple invested in MoneyGram, which has already started using xRapid powered by Ripple's XRP cryptocurrency.
Garlinghouse stated in the interview that he doesn't think of the XRP price in the short term. "Taking advantage of what digital assets can do to make transactions more efficient, I think, is a journey we'll be on for a decade or two," he explains comparing it to a marathon and adding that we're on mile two. At pixel time (12:13 PM UTC), XRP trades at c. USD 0.302 and is up by 0.4% in the past 24 hours and by by 2.3% in the past week.
---