Render Price Prediction Q2 2023 - Will Web3 Coin DeeLance See Higher Gains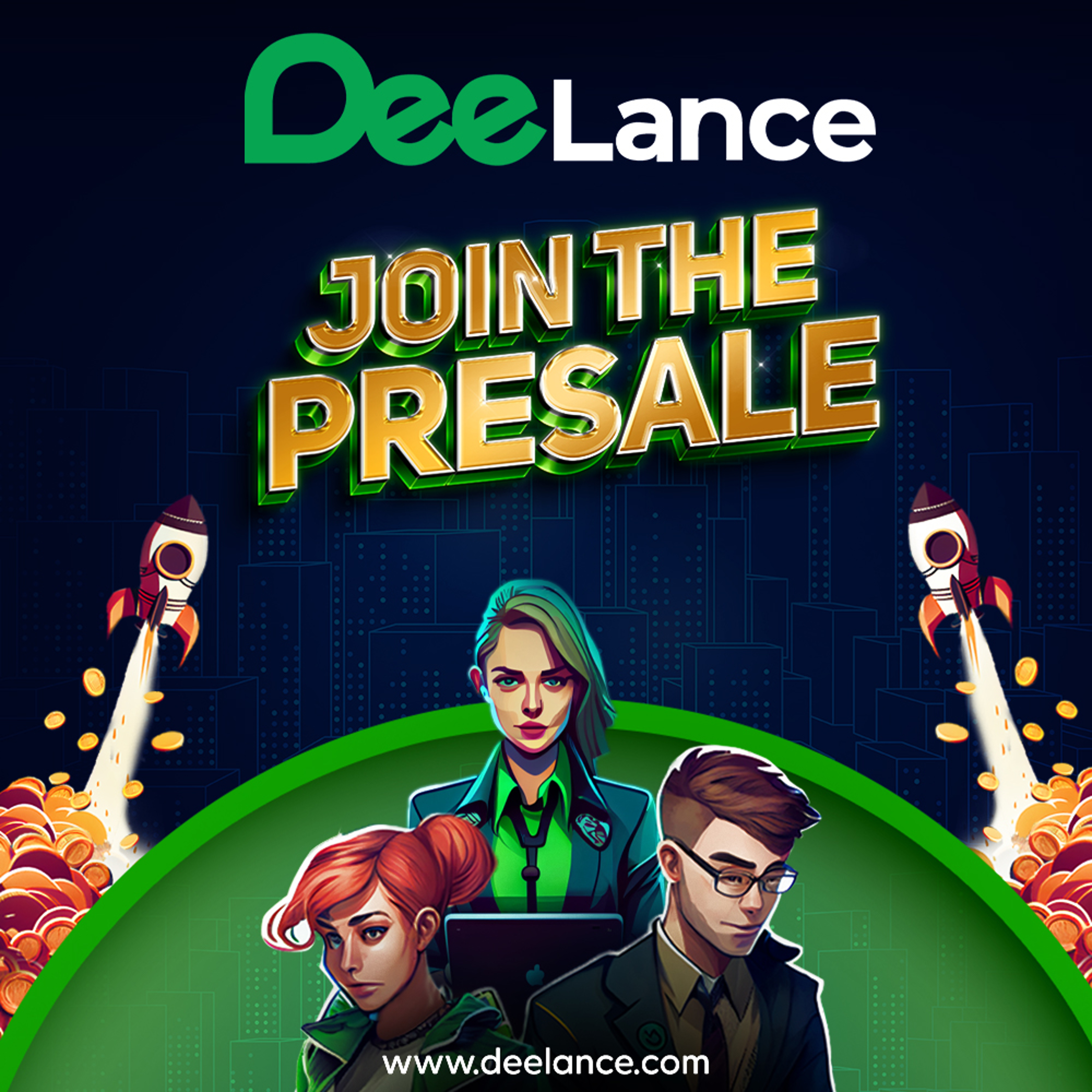 The Render Token Price has garnered a whopping 50% increase in price in April, making it one of the best performers in an industry largely controlled by Bitcoin and Ethereum.
The Render blockchain seeks to facilitate a much more accommodating graphics processing unit (GPU) rendering for music lovers and connects artists and studios in need of computing power with miners.
The token works in a peer-to-peer (P2P) network, which makes for improved and simplified streaming and rendering of 3D environments, models, and objects for end users.
Another project looking to connect like-minded individuals is the DeeLance project. Currently on presale, DeeLance is the Web3 version for Upwork and Fiverr, providing a low-cost and permissionless platform for freelancers and employers to connect.
In the last couple of weeks, its network token has gained tremendous support from the crypto community, pointing to its capability to become the RNDR bridge for the freelance industry.
Render Price Leading The Crypto Bull Charge
Launched in 2017, the RNDR is the network token utilized in GPU rendering and connecting artists with studios. It serves as a payment token and also doubles as a governance asset.
The platform basically links music artists and studios with mining partners willing to rent out their excess GPU capabilities in return for a fee. This transaction is executed on the Render marketplace.
At press time, the $RNDR token is trading at $1.74 USD, indicating an uptrend of 1.57% in the last 24 hours.
Render Token (RNDR) has seen a significant surge in its price in the past weeks. As of today, the 24-hour trading volume of the $RNDR Token is $74 million.
Its 50-day moving average (MA) indicator price of $1.346 shows that $RNDR is on a bullish wave. Its longer-term 200-day MA of $0.88 shows that the buying pressure from the bulls is spiking up tremendously.
Turning our attention to its relative strength index (RSI) oscillator, we see that $RNDR has a momentum figure of 63.61 which, although it is in the underbought region, shows that it is moving towards the overbought region in the near future.
Its moving average convergence and divergence (MACD) show that the c is in the buy signal as the blue trendline leads its sell signal.
Although the $RNDR's token market cap sees it occupies at #79, with a live market of about $625 million, its weekly foray has turned many investors' heads.
The digital asset crossed north of 40%, showing the immense potential it holds for the music industry embracing Web3 solutions.
Check the latest RNDR price on CoinCodex.
The utility of the RNDR token has been likened to the recent DLANCE coin saying its features match the RNDR features in striking semblance.
DeeLance: The RNDR for Web3 Freelancers
First, the Render Platform can be likened to the DeeLance for many reasons.
On the Render Platform, a user can need a render job to be done, be it a building prototype, a product design, or an engineering project.
Here, professionals use these 3D models to create realistic and well-detailed renders ( virtual representations of certain products) on demand for their users.
This technology has become a vital tool for professionals in different industries to enable them to create and visualize their designs and ideas in a very detailed and realistic manner.
The DeeLance Project is quite similar to the Render Project. It also offers a virtual reality landscape or Metaverse supported by its $DLANCE token. This way, freelancers can pitch for jobs and collaborate with employers in real time.
But first, DeeLance is a freelancing and recruitment platform based on the blockchain technology. Its distinctive elements are based on ease, efficiency, and security.
It offers lower transaction fees in the ecosystem (only 2%), which makes it similar to the Render Token.
When compared to the industry standard in the recruitment space, this freelancer fee is quite negligible.
Other notable features include an Escrow payment system set up with smart contracts for handling payments and minimizing corporate greed, which can be inevitable with systems like these.
Many speculations suggest the DeeLance app would be the RNDR of the web3 freelance space.
However, the DeeLance project steps it a notch further to award freelancers and recruiters alike digital ownership of their work in the form of NFTs and Digital tokens. This would erase cases of digital theft and ensure that freelancers get protected.
$DLANCE Presale Has Been On Fire
Since making its debut a month ago, the DeeLance project has been on fire. So far, its network token has raised over $222,000, pointing to strong investor demand.
Early-bird investors can easily get the digital asset at its current price of $0.025 before the price spikes up in the next couple of hours.
Disclaimer: The Industry Talk section features insights by crypto industry players and is not a part of the editorial content of Cryptonews.com
---