Rakuten Points To BTC, Crypto.com & Visa, a16z Dives Into NFT Sea + More News
Get your daily, bite-sized digest of cryptoasset and blockchain-related news – investigating the stories flying under the radar of today's crypto news.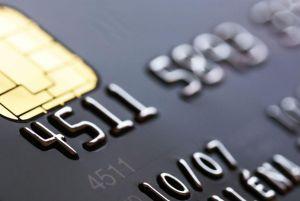 Adoption news
The Japanese e-commerce giant, e-pay and crypto exchange operator Rakuten has taken another step into the crypto sphere, launching a service named Point Bitcoin by Rakuten Point Club. In a press release shared with Cryptonews.com, the firm said that the service "enables users to experience trading" bitcoin (BTC) using its Rakuten Points loyalty program. Rakuten said all Japanese Rakuten ID holders and Rakuten Points users would be able to convert points to BTC, adding that "trading is possible with a quantity of 100 or more Rakuten Points and withdrawals can be made in amounts as small as one point." Last month, the company began allowing its e-pay customers in the country to top up their account balances with BTC and altcoins such as ethereum (ETH).
Provider of crypto payments card, trading, and lending services Crypto.com has announced a global partnership with Visa that also includes principal membership in Visa's network in Australia. The press release stated that the firm also plans to roll out fiat lending with crypto collateral - they will be creating "Spending Power", a lending product custom-built for the Crypto.com Visa Card, enabling cardholders to access crypto in their crypto wallet as collateral for a loan and spend fiat anywhere Visa is accepted.
The US Securities and Exchange Commission has formally opened its 45-day window when it needs to decide whether approve VanEck's BTC exchange-traded fund. However, this period can be extended by another 240 days.
NFTs news
OpenSea, a major marketplace for user-owned digital goods, which include collectibles, gaming items, domain names, digital art, and other assets backed by a blockchain, said it raised USD 23m from investors like Silicon Valley VC powerhouse Andreessen Horowitz (a16z), Naval Ravikant, Mark Cuban, Tim Ferris, and others. "Given the importance of this consumer layer in such a fast-growing area, it's no surprise that OpenSea's growth has been off the charts, with transaction volume growing 100x in the last six months," a16z added.
Ditto Music, music distribution and record label services company, has launched an non-fungible token (NFT) exchange on its Bluebox platform. Per the press release, British rapper and TV personality Big Zuu has minted shares in a song from his upcoming album, while US rapper and brother of Chance the Rapper, Taylor Bennett, is auctioning shares for a forthcoming release. Both artists are offering ten shares of 7.5% for their works with sales closing on March 18, and successful owners will receive monthly royalty payments to their Bluebox wallet.
MetaKovan, the founder of NFT fund Metapurse, confirmed that he and his colleague Twobadour - people who bought artist Beeple's NFT piece 'Everyday: The First 5000 Days' for the record-breaking price of ETH 42,329 (USD 69.4m at the time) - are crypto entrepreneur Vignesh Sundaresan and Lendroid Head Of Communications Anand Venkateswaran. The duo said that "these pseudonyms were never meant to be masks. They are exosuits. Today Vignesh wears Metakovan and Anand wears Twobadour, but there can be others who wear them in time."
Exchanges news
Investments news
Investment platform Republic said it has completed the initial closing of its USD 36m Series A fundraising. The round was led by Galaxy Interactive with participation by Tribe Capital, Motley Fool Ventures, and Broadhaven Ventures. Additionally, Prosus Ventures made a strategic investment in Republic through a purchase of Republic Notes, a digital security. Founded in 2016, Republic and its subsidiaries have raised more than USD 70m to fund their ventures.
Decentralized finance (DeFi) investment fund DeFiance Capital has taken a position in the BNT token and will serve as strategic advisors to the liquidity protocol Bancor, advising on tokenomics, strategy and institutional liquidity provision, Bancor announced today. The fund will use its BNT tokens to provide liquidity on Bancor and earn yield from swap fees and liquidity mining rewards, while having impermanent loss protection.
Tax news
Spanish tax experts have attempted to explain how crypto earnings must be declared on tax filings at the end of the tax year. Already, hundreds of crypto traders have received letters from the Spanish tax agency warning them of the penalties associated with failure to declare their profits. And per EFE (via Hola News) and Europa Press (via El Economista), Bitpanda's Spanish lead Alejandro Zala stated that "there is a lot of ignorance among new investors on how to proceed in declaring" their crypto earnings, adding that "as a result, they often do not take any action." The tax specialist TaxScout told the publications that crypto investments (such as buying a token) did not need to be declared, but all exchanges (from crypto into fiat or other tokens) and mining profits of over USD 60,000 should be disclosed under existing requirements.
Career news
The Stacks Foundation, a nonprofit organization dedicated to building a Bitcoin-powered internet, announced that the well-known digital-assets advocate Meltem Demirors, Chief Strategy Officer of CoinShares, has joined its board of directors. She will help devise and implement a strategy for enabling developers to build smart contracts, decentralized apps (dapps) and NFTs within Bitcoin's ecosystem via a shared connection with the Stacks blockchain, they added.
Kevin Weil, one of the co-founders of the Diem digital currency and Facebook's Novi digital wallet, announced on Thursday that he has left the social media company, CNBC reported. Weil is joining Planet, a San Francisco company with a fleet of satellites that take photos of the earth once every day, providing users with imagery that demonstrates how the earth changes.
---