Proof of Keys Day: Binance CEO Indifferent, Coinbase Gives a Lesson
Disclosure: Crypto is a high-risk asset class. This article is provided for informational purposes and does not constitute investment advice. By using this website, you agree to our terms and conditions. We may utilise affiliate links within our content, and receive commission.
Happy Genesis Block Day! Today is also the day when the Proof of Keys event is set to happen for the first time, dubbed the yearly HODLer initiation, when users withdraw their bitcoins from exchanges in order to prove ownership over them. The event is mostly being celebrated, as well as endorsed by many influencers in the community, but there are also those warning that it could all go very wrong.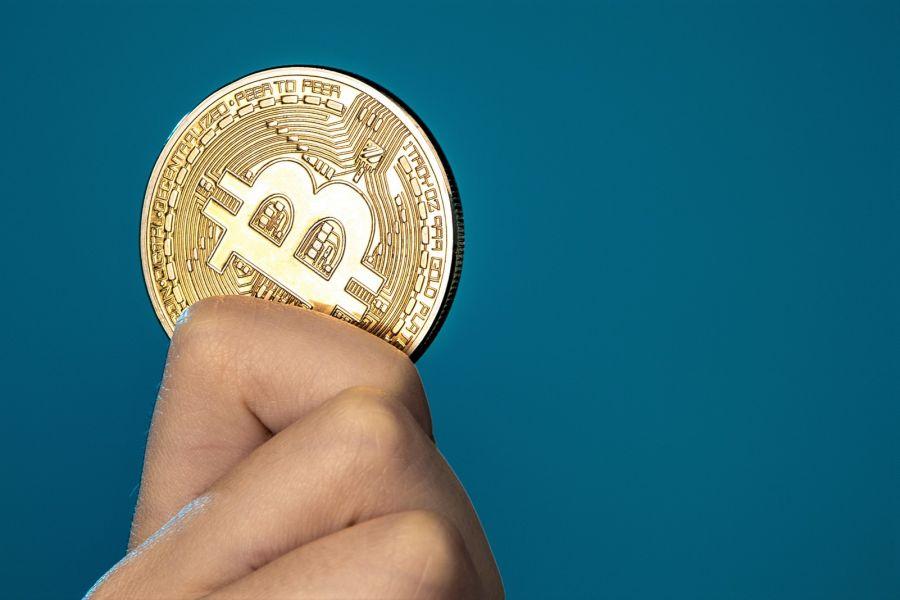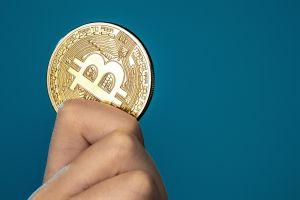 Source: iStock/JTSorrell
Among outspoken supporters of the Proof of Keys event are even people from cryptocurrency exchanges such as ShapeShift and Coinbase, while the CEO of the largest cryptocurrency exchange with fees Binance, Changpeng Zhao, says he has no opinion about the event:
https://www.twitter.com/cz_binance/status/1080359444846759936?ref_src=twsrc%5Etfw
Meanwhile, Balaji S. Srinivasan, Chief Technology Officer of Coinbase, tweeted instructions on how to send your crypto from Coinbase exchange to Coinbase (or other) wallet.
The point is not to send them back. But to hold your own keys so that you don't have to trust exchanges. Which is the point of crypto. If you leave your crypto on exchanges you do not own them. Nice try though.

— Hedge (@HodlDigiGold) January 2, 2019
Manufacturers of hardware wallets, which ensure that you own your private keys, also took a chance to remind about themselves:
Tomorrow is the "Proof of Keys" day – this event entails sending your crypto assets to an address where you own the private keys.

This initiative is in line with the popular phrase "Not your keys, not your Bitcoin".

Read more on it here: https://t.co/xlhJc7foVP#ProofOfKeys

— Ledger (@Ledger) January 2, 2019
ShapeShift went a step further. In a blog post titled, "Why We Support #ProofofKeys and You Should, Too," they went on to explain their opinion: "Bottom line: if you use an exchange versus a cold storage option, such as a hardware wallet, you'll have to have complete third-party trust that the exchange is holding the funds that they say they are. When your cryptocurrencies are stored on a hardware wallet, you're in complete control of your crypto."
Another institution supporting the event is Weiss Ratings, a veteran firm dedicated to analyzing investments. "'Proof of Keys' that is due tomorrow, will force exchanges to prove they actually have reserves of crypto they claim they own. #Crypto was designed to remove all intermediaries between people and their money, so we stand behind this initiative," the company tweeted yesterday.
Former Wall Street veterans are also throwing their support behind the initiative. Caitlin Long, who spent 22 years at Wall Street and is now a self-proclaimed blockchain and Bitcoin enthusiast, urged her followers to participate: "Tomorrow is #ProofOfKeys-Jan 3 on 10th anniv of #Bitcoin's genesis block. If someone else has your private keys do you know if your #BTC is really there? No. Declare your monetary sovereignty by holding your private keys."
And when that FOMO (fear of missing out) truly kicks in, you can't just let the event pass you by as if you're not even part of the space.
https://www.twitter.com/thebitcoinrabbi/status/1080483837463986176?ref_src=twsrc%5Etfw
And if you'd like everyone on the streets to know you're supporting it, you can buy a cap, or a t-shirt sporting a design related to the event. However, we do not advise wearing an unbuttoned jacket to show off the t-shirt if you're from the northern hemisphere, as we're currently in the middle of winter here.
Happy #SatoshiRun #ProofOfKeys #BeYourOwnBank, if you don't control it, it ain't yours.

What a time to be alive 🙂 pic.twitter.com/hSSUJL491T

— NVK ⚡️🌞 (@nvk) January 3, 2019
Of course, not everything is just fun and games: some people warn about possible scams and phishing attacks on this day as well. "Tomorrow a lot of scammers will be operating to steal your Bitcoin and take advantage of "proof of keys". Expect phishing attacks, fake guides on how to get your coins off exchanges, creative scam Twitter/Google ad campaigns targeting the term "proof of keys", etc. BE VIGILANT!" warns Twitter user @CobraBitcoin, co-owner of bitcoin.org and bitcointalk.org.
Twitter user @CanMind goes a step further with potential conspiracy theories: "This proof of keys has a potential to be a market manipulation strategy… Users pull cryptocurrencies from exchanges while the [whales] remain inside and play with the prices as they wish! Users try to come back but of course the gains have been made!!" he warned.
Whether or not the event will influence the price remains to be seen, but many are already speculating about what could happen. "Most people are expecting the price to rise (even rise dramatically). This won't happen. The price of an asset almost always has the expectations of the masses already built into it, so the people who think that BTC's price will skyrocket tomorrow have already bought in so they won't be buying any more. […] If the price starts to do a belly dive it will be immediately picked up by all the individuals that were hoping for a dive in order to get some cheap coins so it will be instantly pushed back up," writes Reddit user u/taranasus.
Others are looking at the bright side of the event. "#Proofofkeys allowed me to consolidate my bitcoin holdings. I found I had bitcoin in an exchange that I didn't use for 1 year. Thank you @TraceMayer for this great idea! Happy birthday bitcoin!" writes Twitter user @Godineau.
And of course, we would be very worried if a hyped event happened without jokes to follow it through. "I hope this doesn't need to be said, but #ProofOfKeys does not mean to post screenshots of your private keys online," writes @TheBitcoinSOV. And the possible reaction of insolvent exchanges was perfectly captured by @_dnov.
https://www.twitter.com/_dnov/status/1080644228684922880?ref_src=twsrc%5Etfw
Also, it looks like the event has it's own song:
https://www.twitter.com/CryptoFinally/status/1080487130068070400?ref_src=twsrc%5Etfw
While Trace Mayer just reminded why you needs to control your own private keys to your coins:
Would you rather have: #ProofOfKeys or #ProofOfRoger? #MtGox✌️@TuurDemeester @SatoshiLite @Excellion @lopp @nvk @CaitlinLong_ @pierre_rochard @bitstein @giacomozucco @adam3us @ToneVays @maxkeiser @theonevortex @jimmysong @aantonop @bensemchee @RoadtoRoota @peterktodd @starkness pic.twitter.com/Q3zQorgTvs

— Trace Mayer (@TraceMayer) January 3, 2019
---