Profit Revolution Review – Scam or Legitimate Trading Software
Disclosure: Crypto is a high-risk asset class. This article is provided for informational purposes and does not constitute investment advice. By using this website, you agree to our terms and conditions. We may utilise affiliate links within our content, and receive commission.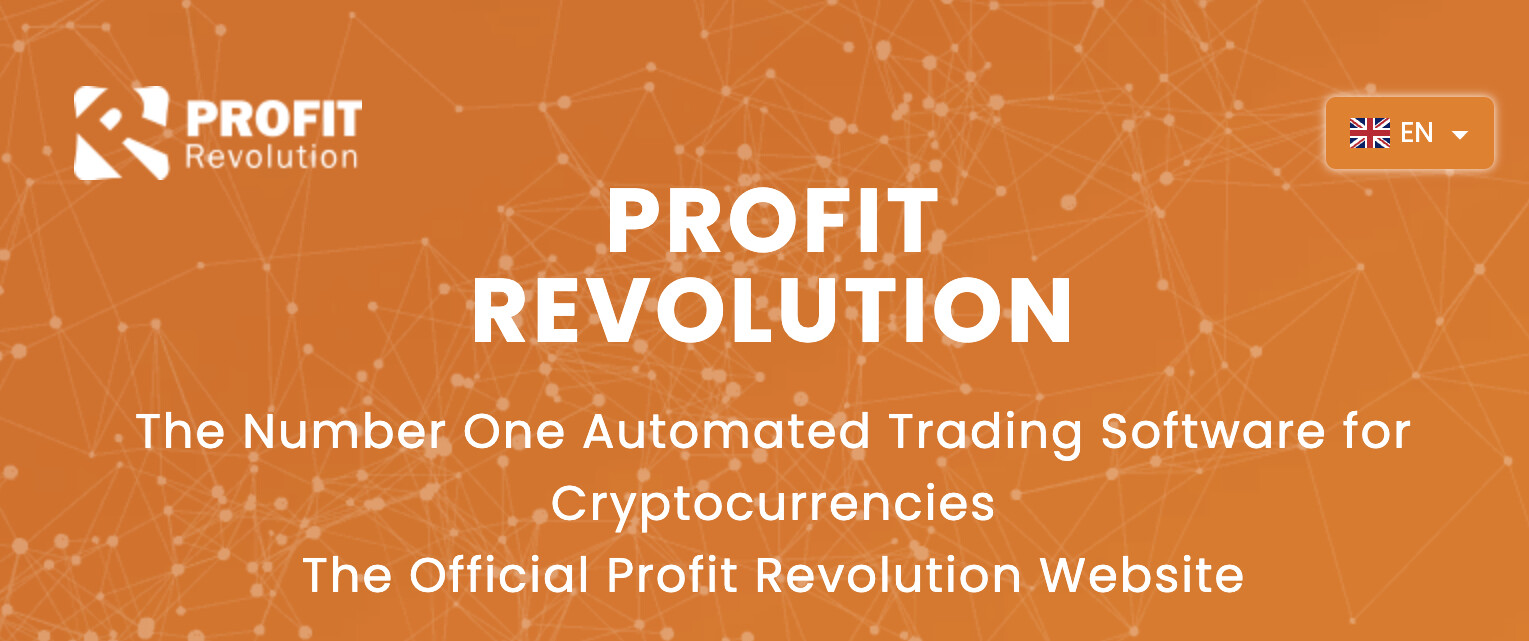 Disclaimer: The text below is an advertorial article that is not part of Cryptonews.com editorial content
Profit Revolution is an autonomous trading software that claims to offer revolutionary win rates when trading crypto to all. It also claims to offer live trading features with advanced tools to those who want to take a more hands-on approach to their cryptocurrency investments.
How successful are this platform's hands-free and hands-on trading systems? In this review, we are going to look at this platform's fundamental features to see if it is a scam or a legitimate trading software.
Profit Revolution Summary
The Profit Revolution website states that it is the industry's 'number one autonomous trading system' for buying and selling cryptocurrencies. Before we assess the truth of these claims, here are the key elements to know:
| | |
| --- | --- |
| Supported Crypto | Bitcoin, Ethereum, Dogecoin, Ripple, Litecoin and other crypto assets |
| Claimed Success Rate | Claims to offer a high win rate – no specifics provided |
| Available on Mobile? | Offers web app but no mobile application |
| Fees | No details available about the trading fee |
| Customer Support | Accessible to registered users |
| Withdrawal Speed | Up to 24 hours |
| Minimum deposit | $250 |
Cryptocurrencies are unregulated. Trading with unregulated brokers will not qualify for investor protection
What is Profit Revolution
As mentioned, Profit Revolution states that it is an automated trading platform, also with some manual trading features, that allow users to navigate volatile market conditions safely and generate gains by trading top digital assets.
The official website claims that the platform enables "virtually anyone" to take advantage of the volatile price action and generate gains on a daily basis. This system, according to the website, is supported by superior market analysis and smart technology that beats the market by 0.01 seconds. All investors need to do is spend 20 minutes per day on the platform, asserts Profit Revolution, claiming that they can start making gains consistently.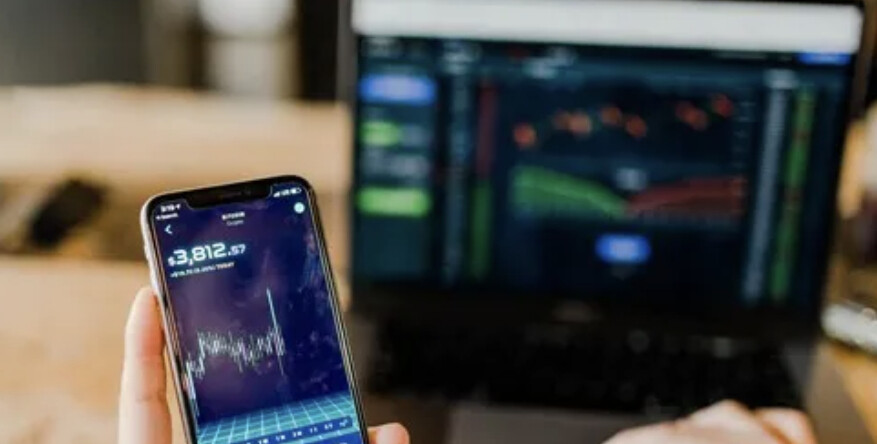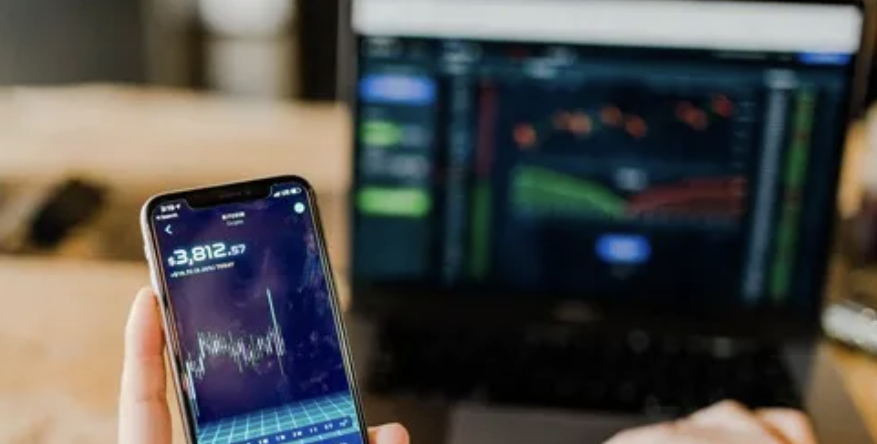 The site claims that its advanced trading systems allow it to generate crypto signals and use them to execute trades according to pre-determined conditions. Those who choose autonomous trading mode will have the AI crypto trading bot doing the market analysis on their behalf and executing trades on a daily basis. However, there is also a live trading facility available for those looking for a more hands-on approach that will enable traders to optimize their strategies.
These features, however, are only accessible to those who create an account and make a mandatory deposit of $250, which Profit Revolution states is used as seed money. Profit Revolution asserts that investors can use the platform's backstaging features to test trading strategies under simulated market conditions. There is also a demo account available, says Profit Revolution, which will give users the know-how of the platform before they start spending real money. Through this approach, the website states that investors of all levels can generate consistent profits.
These facilities are underscored by a simple UI that makes it easy to sign up and start trading. That being said, much of what the site claims cannot be verified. Therefore, we recommend testing the site independently, increasing your investments.
Profit Revolution Pros and Cons
Profit Revolution claims to have the same features that were asserted by other trading bots we have covered before. Therefore, the trading software is subject to the same pros and cons:
Pros:
Claims to offer simple autonomous trading features
States that live, manual trading features are available for those looking for a more hands-on trading experience
Claims to be 0.01 second ahead of the market
The trading system works around the clock
UI is suitable for all types of traders
Claims to offer a high win rate
Cons
There is no information about the win rate
No details are available about the makers of the platform
A mandatory deposit of $250 is required
How Does Profit Revolution Work?
The Profit Revolution App assets that it works in a similar to other trading systems. As such, its functionalities can be summarized in three points.
Account Creation and Testing
First, a user will create an account, which Profit Revolution states does not take more than a few minutes. Afterward, the backstaging and demo trading features may become available. This is the testing stage that will allow investors to check the win rate of the platform. Be warned, though, that the win rate during the demo doesn't always reflect live trading.
Making Adjustments
Once the user has gotten the lay of the land and now understands how the site works, they can switch to live trading and start customizing the autonomous trading system using risk management tools. They can set stop-loss and take-profit settings.
Market Analysis
The autonomous trading system may then get into action and start analyzing the market. It supposedly analyzes the current trends against the historical price charts to establish repeatable patterns. At that point, it looks for intra-day lows to buy an asset.
Executing Trades
After buying an asset during intra-day lows, the system may look for the same asset to reach intra-day highs before selling it and transferring the profits into a user's account.
The other trading features that Profit Revolution talks about are associated with manual trading. However, no details about any charting or analysis tools have been mentioned.
Profit Revolution – Key Features
Listed below are the key features that Profit Revolution claims it has:
Free App
Profit Revolution assets that the crypto app is free of any charge. There are no fees or hidden commissions involved, and users will get to keep their entire profit and initial investment.
Support for Multiple Cryptocurrencies
Diversification is key to making it big in the crypto market. So, Profit Revolution claims that it allows users to buy and sell a large number of digital assets, including Bitcoin, Ethereum, Litecoin, XRP, Dash, Bitcoin Cash, and more.
Web Based Software
According to Profit Revolution, users don't need to download any software when using the platform. All the functionalities are available as a Web app. There are no updates necessary, and users can use Profit Revolution on multiple devices.
Accurate Trading Facilities
Per Profit Revolution, accuracy and efficiency are the leading things it is concerned about when helping investors buy and sell cryptocurrencies. It states that it is highly efficient when it comes to executing trades – making the platform suitable for both novice and veteran traders.
Easy Setup
Profit Revolution claims that users won't need to worry about the sign-up process being cumbersome. "Our primary goal is to allow both experts and people with zero trading experience to earn money trading crypto", claims Profit Revolution, stating that the user-friendly interface will make it easy for newbies to buy and sell assets.
Fast Account Verification
Profit Revolution claims that it doesn't let its users wait for days to get their accounts verified. The account creation process will only take a few minutes, per the website. Once users fund their accounts, they can start trading right away.
Demo Account
Those who want to test the site's functions will have access to a demo trading account, says Profit Revolution. It states that the demo trading account is robust, allowing users to familiarize themselves with the trading strategies and the software.
Customer Service
The helpdesk at Profit Revolution operates round-the-clock, states the website. The platform is available in 20 languages, and the support team ensures that users are fully comfortable with the website before starting to trade.
Cryptocurrencies are unregulated. Trading with unregulated brokers will not qualify for investor protection
Profit Revolution Fees
Profit Revolution Portrays itself as a fee-free platform with no hidden charges. It states that the platform is free to use by anyone. However, we recommend talking to the customer support team to confirm this. Autonomous trading features generally have a commission associated with them, and it may be around 1 to 2%.
Profit Revolution Minimum Deposit
The minimum deposit required to start trading on the platform is $250. Multiple payment options are available. We recommend using credit and debit cards since they have proven to be the fastest when it comes to deposits.
Profit Revolution Compatible Devices
Profit Revolution explicitly states that it is an autonomous web application, with "web" being the operative word. There is no need to download a crypto app to use the platform on any device. Be it Android or Apple, the platform is accessible on all devices, the site claims. We found it to be true. We did not encounter any issues with the speed of the site, and the site's interactivity and visibility also did not give us any trouble.
Is Profit Revolution a Scam?
Profit Revolution seems to be a standard autonomous trading platform making the same claims as other sites of the same nature have made. The promise of consistent profits and a hands-free trading experience may entice many investors, but are these features legitimate?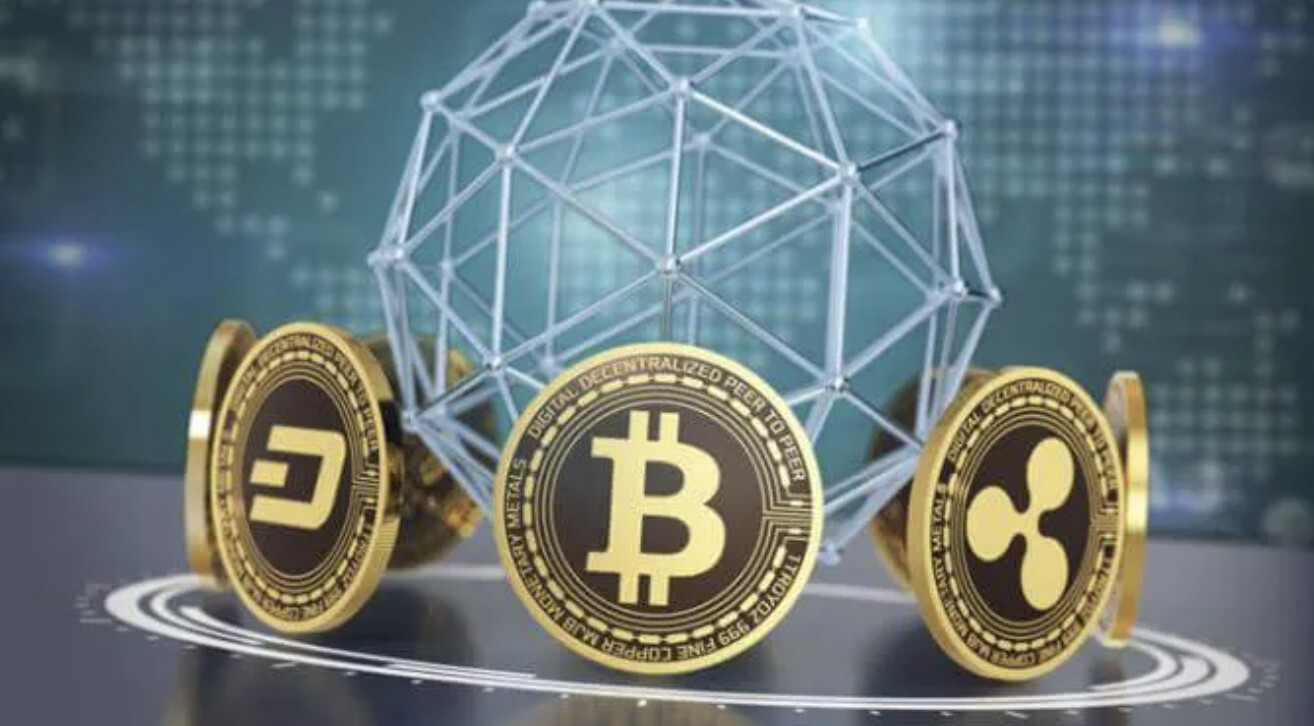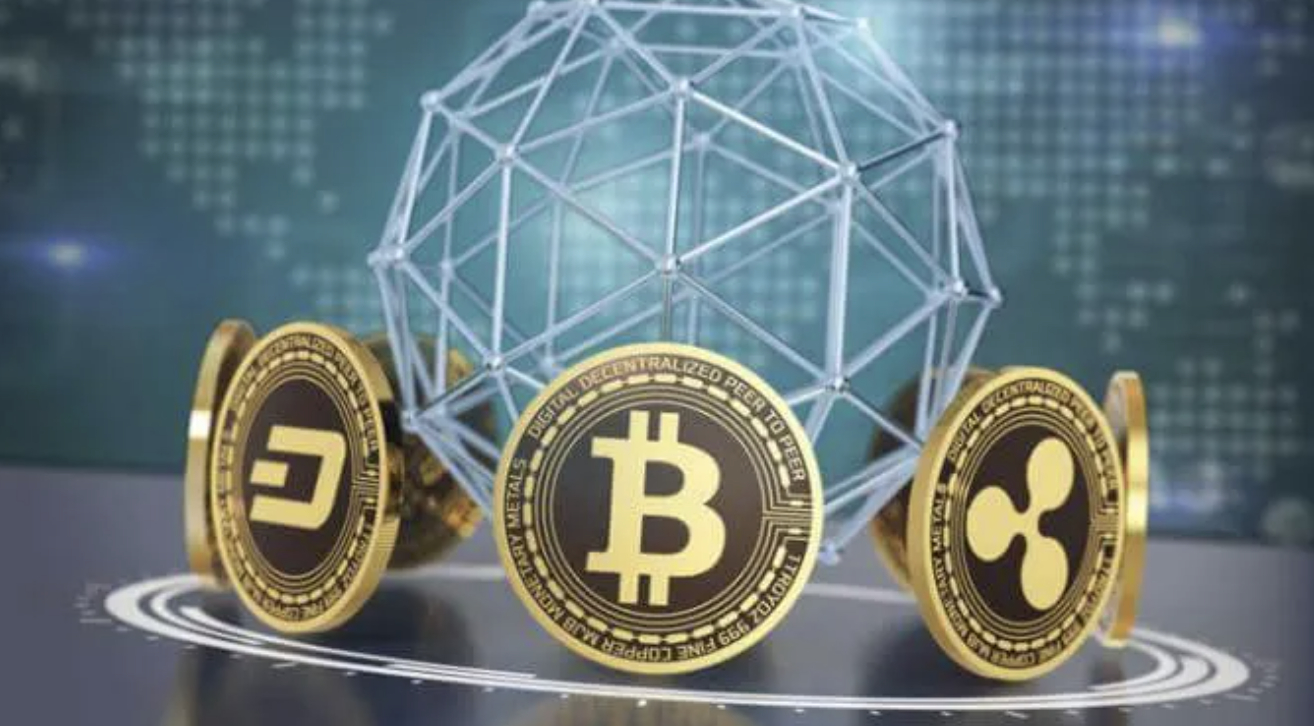 We can't clearly answer this question as the information available on the platform, while bulky, is limited. It talks about all that autonomous trading features can do for the users, but it does not talk about what those features are. When it comes to the success rate, nothing is mentioned, except that the rate is high. Also, the site promises consistent profits, which looks like a guarantee, which is not possible when trading crypto.
However, it would be wrong to say Profit Revolution is a scam based on these details – because there are positives as well. For instance, the site has a simple UI, which is also responsive. The sign-up process is simple, and there are third-party reviews available online that have stated that this platform works. Customer testimonials, however, give us pause, as they say, that the site offers minimum to mediocre returns.
In light of this, we recommend independently testing the platform before investing.
Profit Revolution Customer Support
Customer support is available on Profit Revolution, but only for those who register. The site claims that customer support is available in more than 20 languages, making it easy for all to get their issues resolved. When it comes to how one can reach out to them, live chat, email, and telephony seem to be the available options.
How to Use Profit Revolution?
Here are the steps to follow in order to start using Profit Revolution:
Step 1 – Visit the Official Website
Visit the official Profit Revolution website and start the account creation process. Enter your name and email, and in the contact number section, provide burner info if you want the team to reach out to you via email.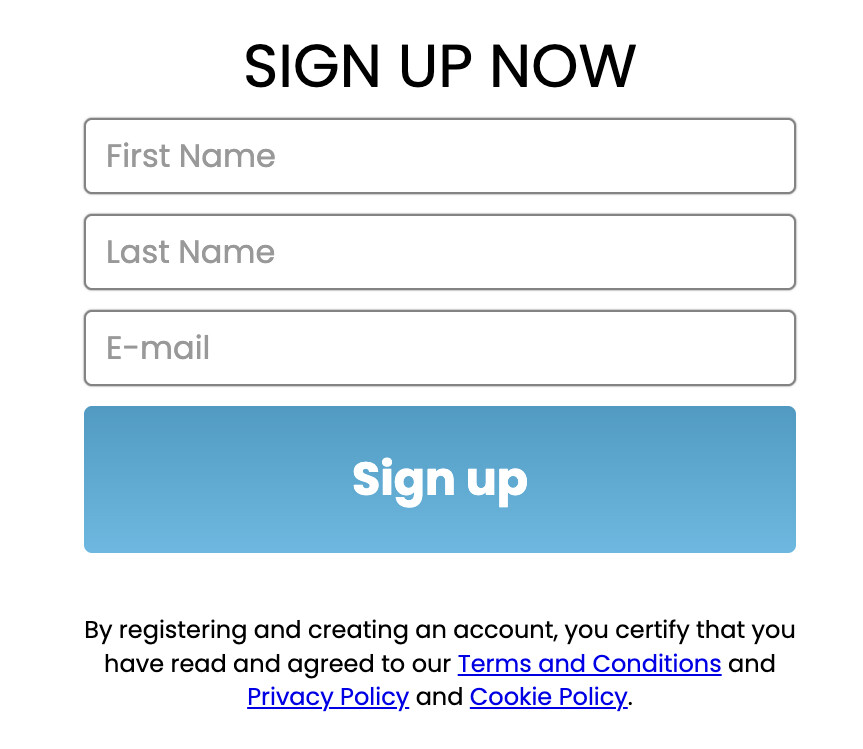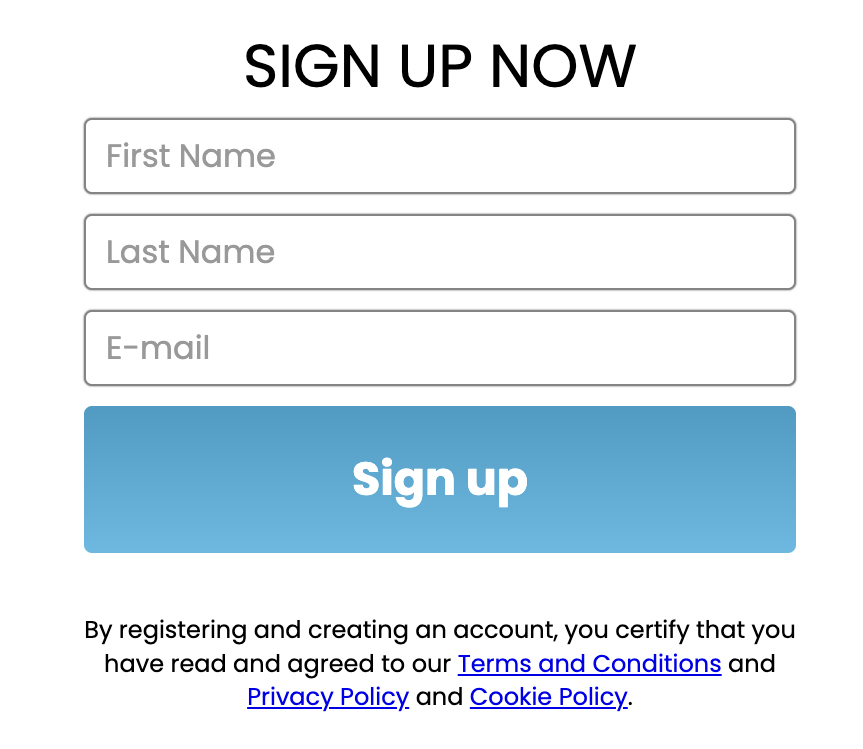 Step 2 – Deposit the Minimum Amount
Make the minimum deposit of $250 using the options available. Try to withdraw it immediately to test the withdrawal times.
Step 3 – Start Trading on Profit Revolution
Once you have access to the tools available after depositing the minimum amount, turn on the demo trading feature. Test the site thoroughly before switching to live trading.
How to Delete a Profit Revolution Account?
While there are no official details available about how one can delete their Profit Revolution Account, reaching out to the support team might help. Alternatively, go to the account settings and click on the "delete account" button, if available.
Is Profit Revolution Endorsed by Celebrities and Big Brands?
No, there are no signs that Profit Revolution is being endorsed by celebrities and big brands. Third-party reviews don't talk about it, customer testimonials make no mention of it, and the platform itself doesn't say anything in this regard.
Who is the Founder of Profit Revolution?
Profit Revolution has made no mention of its founders. The About Us page itself has a title that is more concerned about what the Profit Revolution cloud system can do for its users. When it comes to the team, Profit Revolution states that the group comprises critical players in the early rise of Bitcoin who use SmartTouch Technology and the intuitiveness of the software to offer investment opportunities to traders.
The platform also states that each member has worked with Silicon Valley once upon a time, which has allowed them to put their marketing and trading skills to work for Profit Revolution. However, there is no evidence to prove if these claims are true.
Latest Bitcoin News
Keeping in touch with the latest happenings in the Bitcoin space is key to making gains in the current ecosystem. Here are the key details to know about Bitcoin for the week ending on 17th September 2023:
Bitcoin has touched $26.5k but is still under hot waters. The current consolidation range seems to be breaking, and there is a possibility that BTC will fall a bit. However, experts have said that a falling wedge pattern is forming, which could push the price of BTC up.
Crypto presales and ICOs are getting increasingly favored by investors, thanks to the early-bird opportunities they deliver.
The Verdict
Profit Revolution is a well-known autonomous trading system in the market, promising a high win rate, inclusive trading features, and consistent returns.
However, much of what the site says can't be verified. Third-party reviews are too positive, and customer reviews are unbalanced. There is also no information about the makers of this platform. In light of this, it would be better for investors to pick other crypto investments, such as crypto launches that offer early-bird gains.
Cryptocurrencies are unregulated. Trading with unregulated brokers will not qualify for investor protection
FAQs
What is Profit Revolution?
Profit Revolution is a crypto trading platform that claims to use its autonomous trading features to make it simple for investors to buy and sell crypto without trading actively. It promises a high win rate, and using this platform requires a deposit of $250.
Is Elon Musk endorsing Profit Revolution?
While Elon Musk has been bullish on Dogecoin and has recently rallied for Bitcoin, he has never endorsed any cryptocurrency trading platform. So, if there are rumors of him endorsing Profit Revolution, they are untrue.
---