Pattern Trader Review – Scam or Legitimate Trading Software
Disclosure: Crypto is a high-risk asset class. This article is provided for informational purposes and does not constitute investment advice. By using this website, you agree to our terms and conditions. We may utilise affiliate links within our content, and receive commission.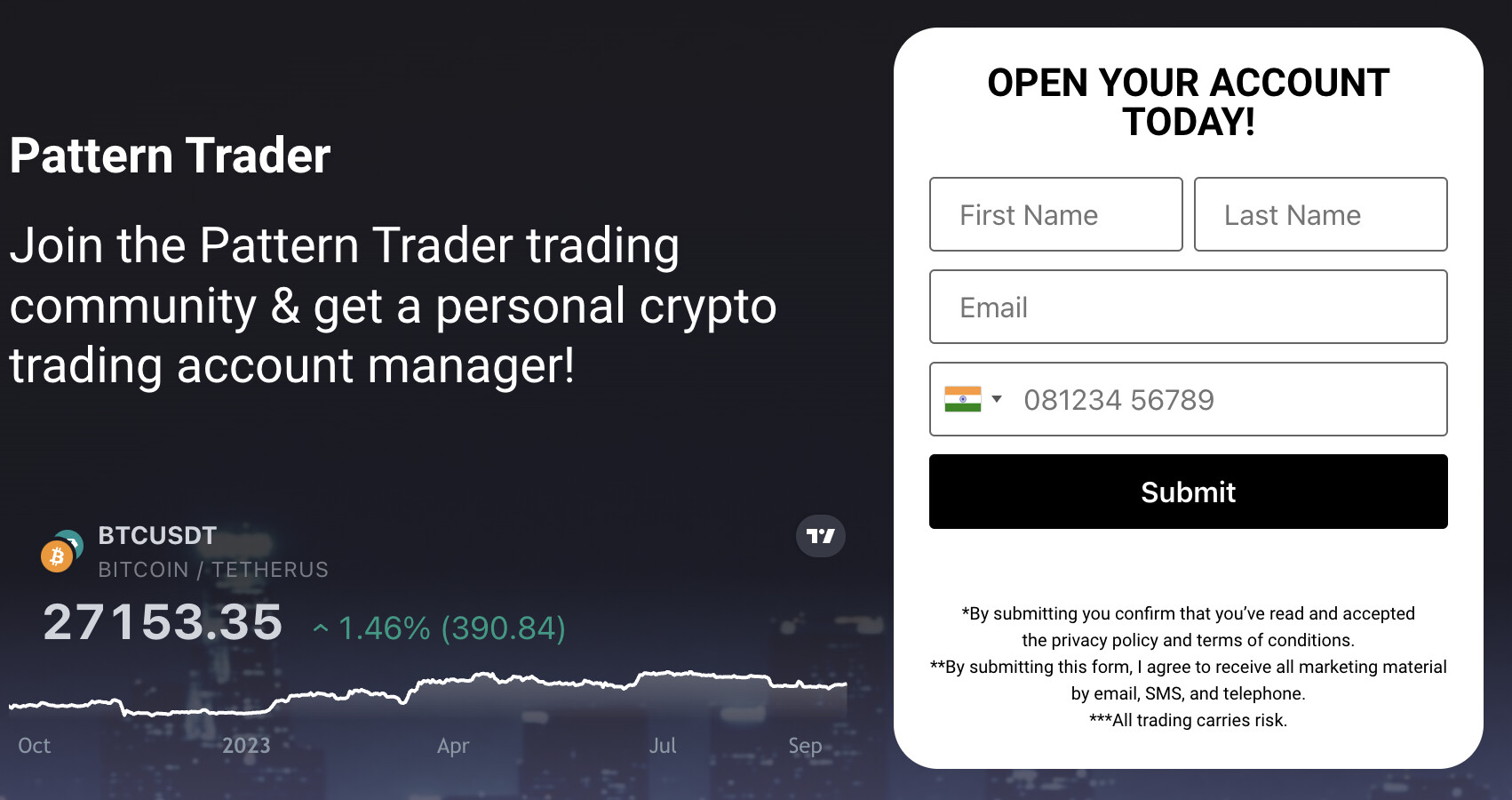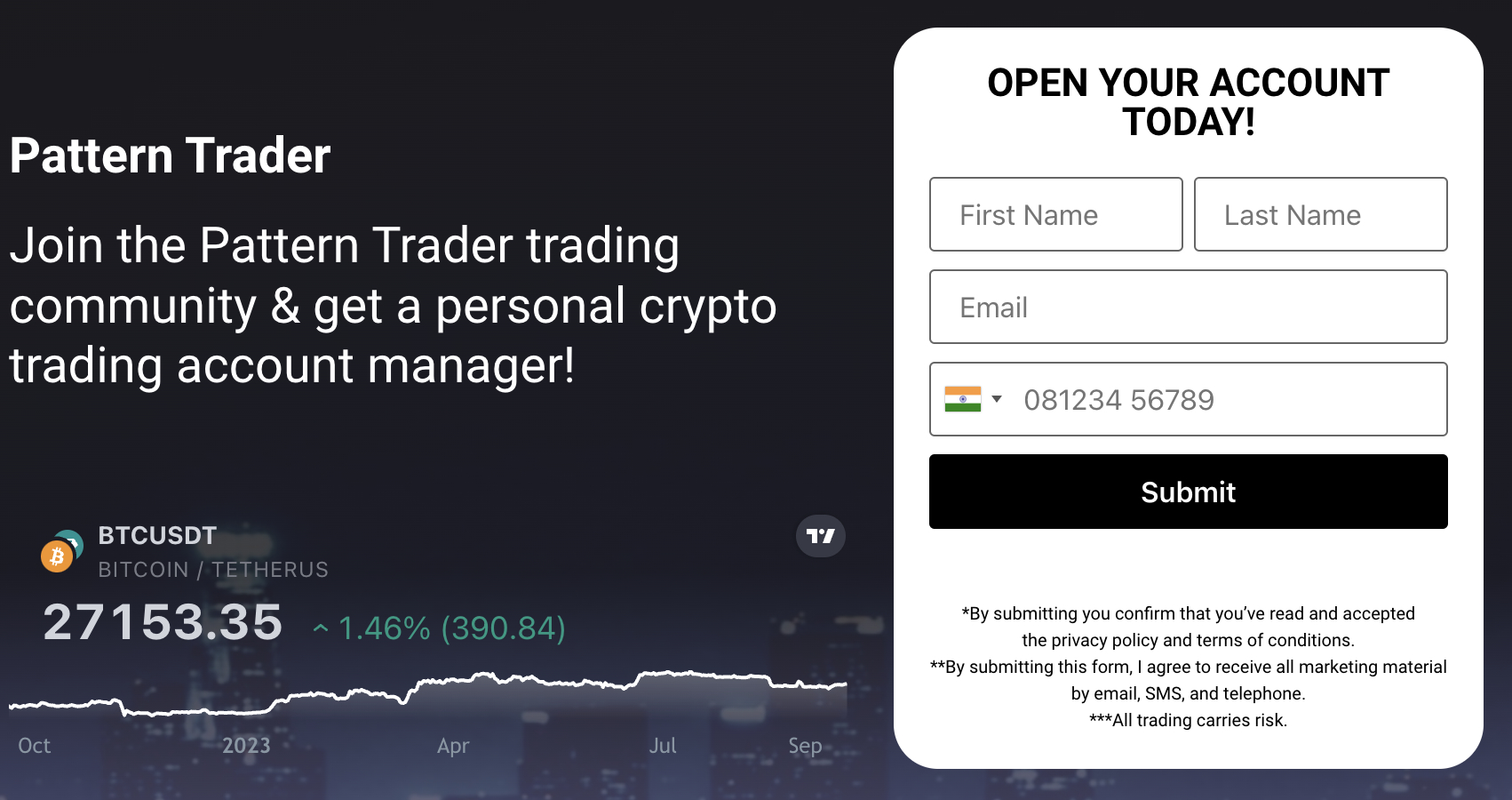 Disclaimer: The text below is an advertorial article that is not part of Cryptonews.com editorial content
Pattern Trader promises to let you become part of a crypto trading community and enjoy its AI-enabled trading features that can give you a high ROI. Underscoring these features is a simplified UI that Pattern Trader asserts lets users tap into the trading patterns of the market easily – regardless of their expertise level.
But does Pattern Trader work as advertised? This review will assess the many claims of this website to learn if it is a scam or a legitimate trading software.
Pattern Trader Summary
According to Pattern Trader, investors will have access to a fully autonomous trading system that covers all the bases for all types of traders, veterans or otherwise. But before we get into this review, here are the key details to know about it:
| | |
| --- | --- |
| Supported Crypto | Bitcoin, Bitcoin Cash, Binance Coin, Ethereum, Litecoin, and more |
| Claimed Success Rate | 98% |
| Available on Mobile? | No mention of a mobile app |
| Fees | No details about the fee |
| Customer Support | Accessible to registered users 24/7 |
| Withdrawal Speed | Claims to be instant |
| Minimum deposit | $250 |
Cryptocurrencies are unregulated. Trading with unregulated brokers will not qualify for investor protection.
What is Pattern Trader?
The Pattern Trader app advertises itself as a "tool that makes cryptocurrency trading easy". Whether a trader is a beginner who has just started out or a veteran who has been inside the crypto trading arena for a long time, the platform says that it is a perfect tool to give users an edge in the market.
"Traders using Pattern Trader are making large profits", claims the website, which also states that the success rate goes up to 98%.
According to the claims, this app does it using two major features – automated crypto trading and automated projections. With the former, the platform claims to offer a hands-free trading experience that would allow investors to generate profits "without lifting a finger". Setting up this trading bot is easy as the site claims that the team has implemented powerful algorithms and simplified tools to make it possible.
The second utility – automated projections – comes into play when it is time to predict the market correctly, claims Pattern Trader. Investors don't need to spend hours on their computer screens, analyzing complicated charts and looking for indicators, states Pattern Trader. Instead, the automated projection tool will help users find the best investment opportunities easily.
To start trading, investors need to make a minimum deposit of $250, which is quite a hefty amount, considering there is no proof available online to attest to these claims. Therefore, we recommend exercising caution when using this platform.
Pattern Trader Pros and Cons
Listed below are the pros and cons we could find upon reading the marketing copy of the Pattern Trader website:
Pros:
Offers a fully autonomous trading system
Claims to have a simplified UI
Asserts to provide users with precise predictions through automated projections
Does not ask for too many details during the sign up process
The website is responsive on multiple devices
Offers a host of trading tools
Features a live Bitcoin price chart on the home page
Cons
It has a hefty deposit requirement of $250
No historical data to confirm its win rate
No information about the makers of the website
Limited inside into how the platform works
How Does Pattern Trader Work?
Pattern Trader works in a way similar to a conventional AI crypto trading bot. The website asserts that the onboarded trading system is constantly monitoring the market and generates trading signals once the right opportunities arise. These signals are used by the AI-enabled system to execute trades and generate profits for traders, claims Pattern Trader.
Basically, it means that once a user creates an account, they can adjust the bot settings using the available risk management tools by entering values in the Stop Loss and Take Profit columns. Once the system is turned on, the trading software will monitor the market consistently to find repeatable patterns to find intra-day lows and intra-day highs ahead of time. It may then execute trades accordingly and transfer the profits into the trader's account.
This is an ideal method that an autonomous trading system would implement to work. However, that might not be the case with Pattern Trader. We are only estimating how this site might work based on the site's name, and its look, which draws similarities to other platforms we have reviewed before, like Bitcoin Apex.
Therefore, we recommend talking to the account manager or the customer support team member to know more about how the site works.
Pattern Trader Key Features
Listed below are the key features we could decipher from the limited content available on the Pattern Trader website:
Demo Trading Account
Those who have just started in crypto don't need to start live trading right away, Pattern Trader claims. Instead, they can try the demo account instead. The demo trading account is a trial account by Pattern Trader that will help users learn the ins and outs of the platform before they switch to live trading.
Trade Monitoring
According to the website, investors can monitor their trades via a single dashboard. The Pattern Trader app, according to the website, will show details according to an investor's pre-determined settings. Monitoring trades will help investors change the bot settings to attune them to their current needs.
Customer Support
Pattern Trader claims that it will be able to deliver the "most responsive customer support team". Available 24 hours a day and 7 days a week, this team can apparently help investors sort out anything related to crypto trading. There is a possibility of there being a robo advisor involved in this process.
Low fees
Pattern Trader claims to have the lowest fee in the crypto space. It states that the deposit, withdrawal, and transaction fees are lowered to ensure that investors can enjoy a decent ROI. The details of the same, however, can only be gathered during the account registration process.
Cryptocurrencies are unregulated. Trading with unregulated brokers will not qualify for investor protection
Pattern Trader Account fees
Pattern Trader has provided us with no details regarding its fee. However, it says that there are low withdrawal, transaction, and even deposit fees involved during the trading process. A commission fee might also be part of this fee structure. Better talk to the customer support team for answers.
Pattern Trader Minimum Deposit
In order to start trading on Pattern Trader, a deposit of $250 is a must. According to the website, this amount is used by the trading platform in order to buy crypto assets and initiate the autonomous trading process. The payment methods to make this deposit include credit card, PayPal, and eWallets.
Pattern Trader Compatible Devices
The Pattern Trader website is accessible on all devices. We found no issues when we opened the sites on your desktops and laptops. When we opened it on our tablets, the experience was the same. The mobile version of this web app is also optimal. However, the font sizes are a bit smaller for smartphones. Some of the website's wording indicated that there may be a crypto app available. However, there are no links available on the website to download it.
Is Pattern Trader a Scam?
The official website presents the platform as a robust trading system with a 98% win rate that can make most trading attempts successful. The site also claims to offer support for multiple assets via its hands-free trading model. The issue, however, is that there is no proof to support any of these claims.
For one, the site's demo trading feature is locked behind the deposit requirement, which makes independent auditing an issue. Secondly, the win rate has no historical data to support it, and thirdly, the first-hand accounts on the website are dubious. These customer testimonials have a too formal tone, which makes them appear like marketing content.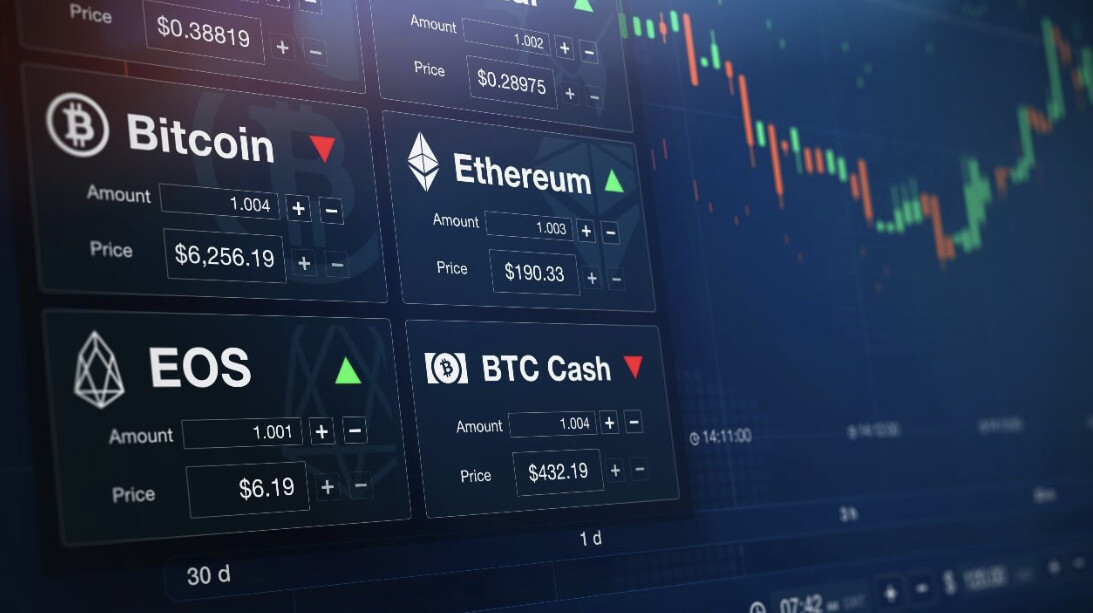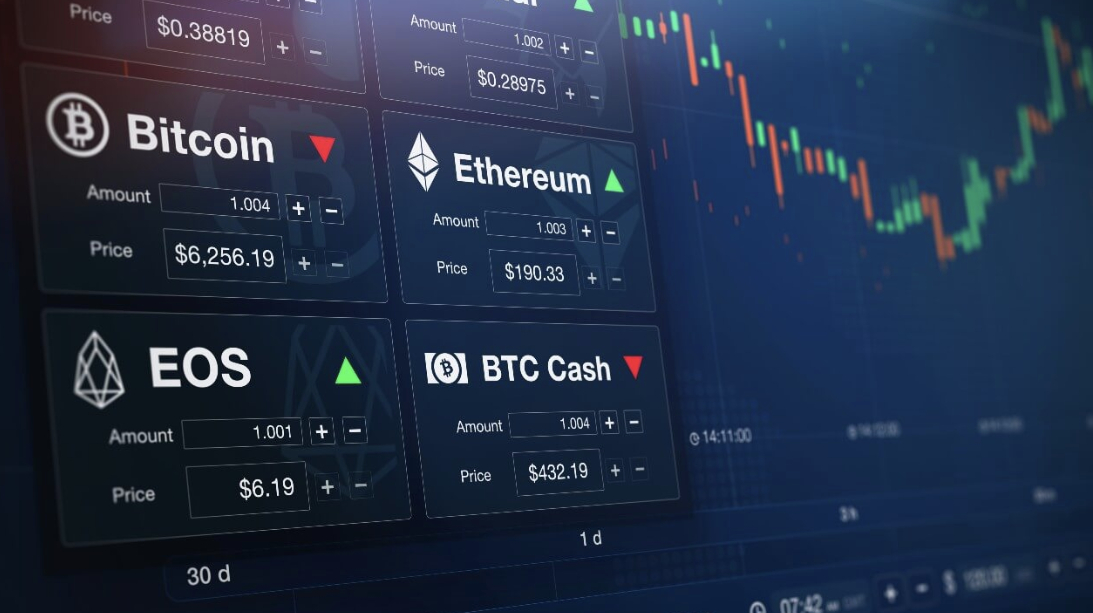 On the flip side, however, customer testimonials outside the website are good. On TrustPilot, it has a 4.4 star out of 5 rating from 391 reviews, which is a good sign. However, on closer inspection, we found that there are multiple sites with the same name. None of the customer testimonials discussed the autonomous trading features but focused on an account manager named "Mark".
Customer testimonials on Sitejabber, however, are a different story. Most of the 25 reviews for the site are positive. But none of them truly talk about their trading experience, and focus only on what the site offers.
These instances give us a dubious picture of the platform, which means it isn't easy to assess the site and comment if it is a scam or legit. We recommend staying careful when trading. Deposit only a minimum amount, and remember to assess your risk tolerance before trading.
Pattern Trader Customer Support
Pattern Trader claims to provide the most active customer support. The support team, according to the website, is accessible throughout the day. While the mode of reaching out to the customer support team isn't listed on the website, it is likely that the team is reachable via live chat, email, or telephones.
How to use Pattern Trader?
Provided that Pattern Trader fits your requirements, follow the steps below to start trading:
Step 1 – Visit the Pattern Trader Website
Go to the Pattern Trader website and start the account creation process. Provide your details – name, email and phone number. You will receive a verification email once you click the sign-up button.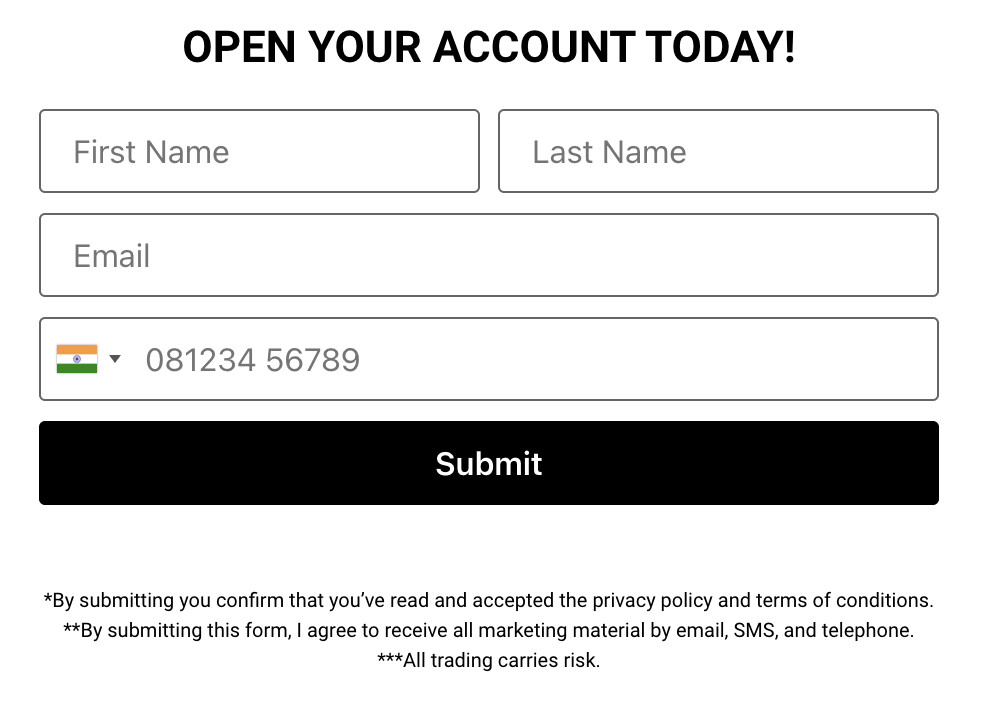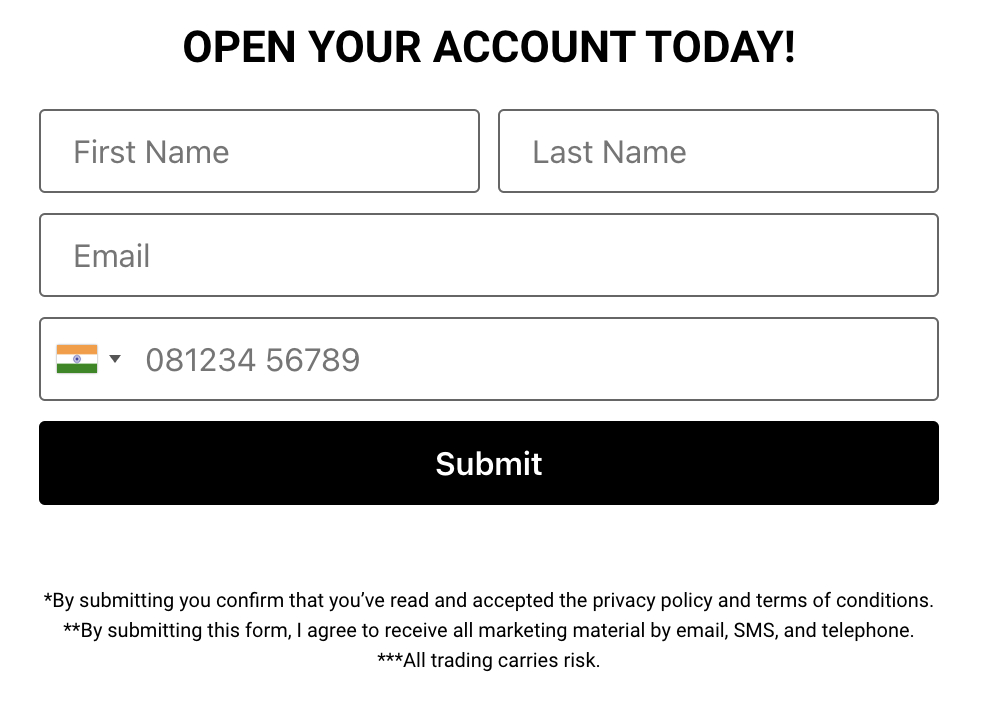 Step 2 – Make the Minimum Deposit
You will receive a link to deposit the minimum amount once you have created your account. Make the deposit by clicking the link and choosing one of the payment options.
Step 3 – Start Trading on Pattern Trader
Once your account has been funded, switch to the trial account. Check to see if the win rate of the platform really is 98%. It likely won't be the case since the rate is likely advertised to entice customers. If the win rate is similar, switch to live trading.
How to Delete a Pattern Trader Account?
You can delete the account by talking to the customer support team or going to the site by yourself and looking for the "terminate account" or a "delete account" button. If you do find it, you'll also encounter a form asking you to give reason behind account termination. Do so, and hopefully, your account will be deleted.
Is Pattern Trader Endorsed by Celebrities and Big Brands?
Pattern Trader is a relatively popular platform online with multiple reviews. However, it doesn't indicate that it has gathered celebrity interest. The site itself would have talked about it if it was the case. But we didn't find anything of that sort on the website or on the third-party reviews.
Who is the Founder of Pattern Trader?
Pattern Trader hasn't written anything about the team. There is not even an About Us age that could give us any hints about it. As we searched online, the third-party reviews and customer testimonials also gave us no insight into this matter. Social media platforms also give us nothing. The team running the platform is likely anonymous, which can be seen as a red flag by many investors.
Latest Bitcoin News
Here are the latest updates about Bitcoin to know:
Bitcoin crossed the $27k mark a week after death cross formed on the price charts. However, the crypto has once again dipped below this mark is currently consolidating.
New cryptocurrencies have emerged as better investments as many investors have started to exit their positions from centralized exchanges.
Bitcoin's market dominance has reached 50%. Analysts believe that it can go higher if the spot Bitcoin ETFs gain approval from the US SEC.
The Verdict
Pattern Trader is an autonomous trading platform that claims to rely on repeatable patterns to help investors generate gains in the current market. However, it also claims to have a 98% success rate, which it doesn't have any proof of.
Little is known about how the website works, and the names of its developers are also unknown. While it has a lot of positive ratings on sites like Sitejabber, real user-accounts are difficult to find. So, focus on only investing a minimum amount while trading. Know that profits are never a guarantee when it comes to cryptocurrencies, and there are always risks.
Cryptocurrencies are unregulated. Trading with unregulated brokers will not qualify for investor protection
Pattern Trader FAQs
What is Pattern Trader?
Pattern trader is an autonomous crypto trading platform that claims to offer a hands-free trading experience and a success rate of 98%. However, there are no evidences available online to attest to these claims and the third-party reviews are monotonous. Therefore, we recommend exercising caution while investing.
Does Elon Musk endorse Pattern Trader?
No, there is no advert online to show that Elon Musk is endorsing Pattern Trader. The Tesla founder has never rallied behind a crypto trading platform in the past, and it is less likely for him to start anytime soon.
---