NFTs May Soon Be Available on Amazon With Reported Plans for New Platform Launch – Crypto Adoption on the Rise?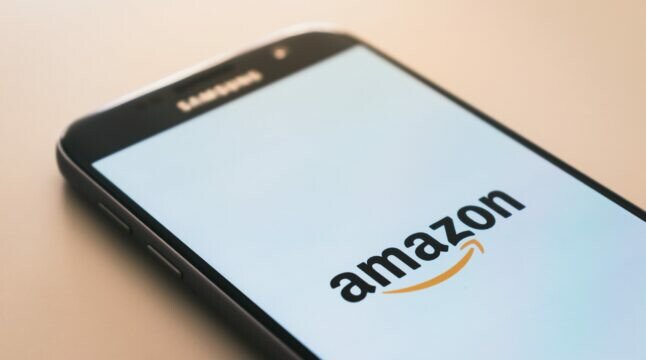 Amazon's foray into the NFT and Web3 space is eagerly anticipated, with reports indicating that the tech giant is gearing up to launch its new initiative next month.
As per sources, around fifteen collections are expected to be available from the launch date of March 24, under the "Amazon Digital Marketplace" tab.
The report said this tab would only be available for US residents at launch. However, it will gradually be opened to the rest of the world, including Europe. Reportedly, the launch has been postponed twice due to recent developments in the industry, including the collapse of FTX.
Notably, Amazon's upcoming Web3 initiative is not open-source, meaning its software code cannot be seen by everyone. NFTs can only be purchased from the Amazon account and by credit card, the report said.
"Amazon's technological choice was a private blockchain not compatible with the Ethereum virtual machine," the report said, citing a person close to the matter. For developers who wish to make their NFTs available on Amazon's blockchain, it will be mandatory to use a "bridge."
A late January report by Blockworks claimed that the world's largest retailer is planning to launch a "digital assets enterprise" focused on non-fungible tokens and Web3 gaming this spring, citing four anonymous sources familiar with Amazon's intentions.
At the time, the report said Amazon's initiative is in the relatively early stages of development and the firm is expecting to make an official announcement in April.
Furthermore, the e-commerce giant has more than a dozen partners lined up for the project, including layer-1 blockchains, blockchain-based gaming startups and developers, and digital asset exchanges.
One example in the works would involve getting Amazon customers to "play crypto games and claim free NFTs in the process" the report said, adding that Amazon executives leading the initiative have reached out to at least one family office in recent months. They have also allegedly planned to conduct an NFT drop with an artist.
Mainstream Companies Push into Web3 Despite Crypto Meltdown
Despite the recent crypto meltdown that saw around $2 trillion wiped out of the crypto market, mainstream companies continue their push into the Web3 space.
Just recently, it was revealed that Amazon, through AWS, entered into a "cooperation" with Ava Labs to speed up the adoption of blockchain technology across various industries. AWS intends to make available one-click node deployments to support Avalanche's infrastructure and decentralized applications (dApps) ecosystem.
Aside from Amazon, a number of other major mainstream companies have also announced plans to expand both into NFTs and other cryptocurrencies over the past year.
In November, a patent filing revealed Sony's vision for a system that could be used to track the creation, use, and transfer of digital assets created within a game. Furthermore, investment giant Fidelity has also hinted at an intent to push deeper into cryptocurrencies and Web3 with three new trademarks filed in December last year.
---