Next Pepe and Shiba Inu Meme Coin Love Hate Inu Lists on OKX and Huobi, Gains 3,000% as FOMO Kicks In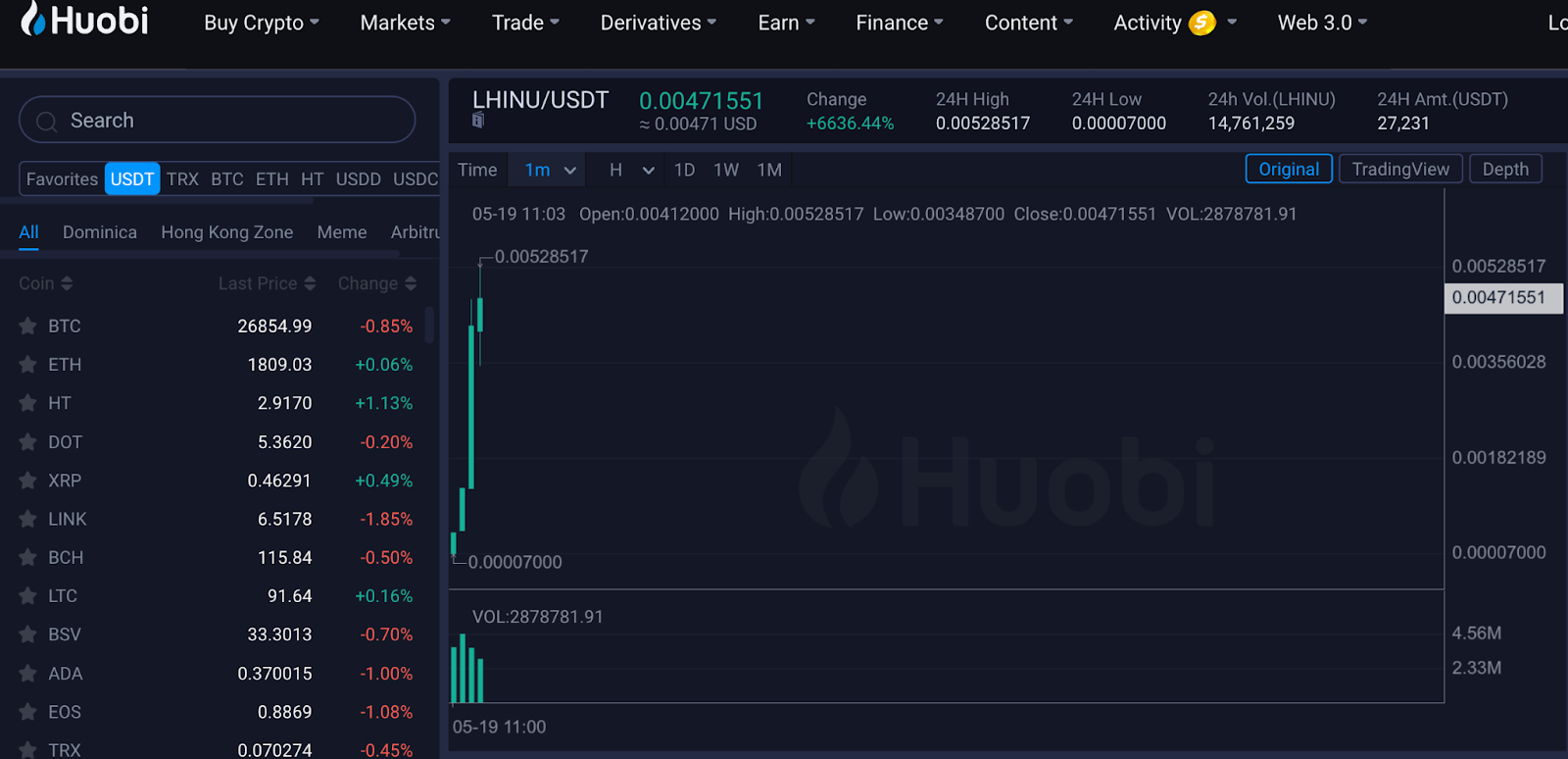 Friday May 19th 2023 – Love Hate Inu ($LHINU), the vote-to-earn platform infused with Web3 meme coin, has officially been listed on two renowned centralized exchanges (CEX) today at 10am UTC, namely OKX and Huobi.
OKX and Huobi both listed $LHINU and ecentralized exchange (DEX) Uniswap will list the highly anticipated coin at 2pm UTC.
Notably, $LHINU got off to a flying start – Love Hate Inu token is up 30x on Huobi at $0.004715 – that's a 3,000% gain from the ending presale price of $0.000145.
OKX is the 5th biggest exchange, according to CoinMarketCap data with 24-hour trading volume of $781 million, receiving 2.2 million weekly visitors.
Huobi is ranked 15th by CoinMarketCap with a 24-hour trading volume of $400 million and 2 million weekly visitors.
The next Pepe has been born – jump aboard for initial 10x gains
Love Hate Inu raised $10,204,000 million in its presale, making its fundraising efforts among the largest in crypto this year.
The newest meme coin is being talked about as the next Pepe for good reason.
For instance, Crypto analysts are predicting at least 10x returns for $LHINU as it begins trading and more gains on the back of its product rollout and adoption success.
Combining the meme coin virality of the Inu breed of coins and the real utility of a secure and transparent voting system, Love Hate Inu could soon be among the top rank of meme coins.
Although there will likely be some profit-taking today from presale buyers looking to de-risk their initial investment, the future looks bright for $LHINU.
For those who missed out on Pepe or even Shiba Inu before it, this is an exceptional opportunity to capture what could be a staggering return on investment.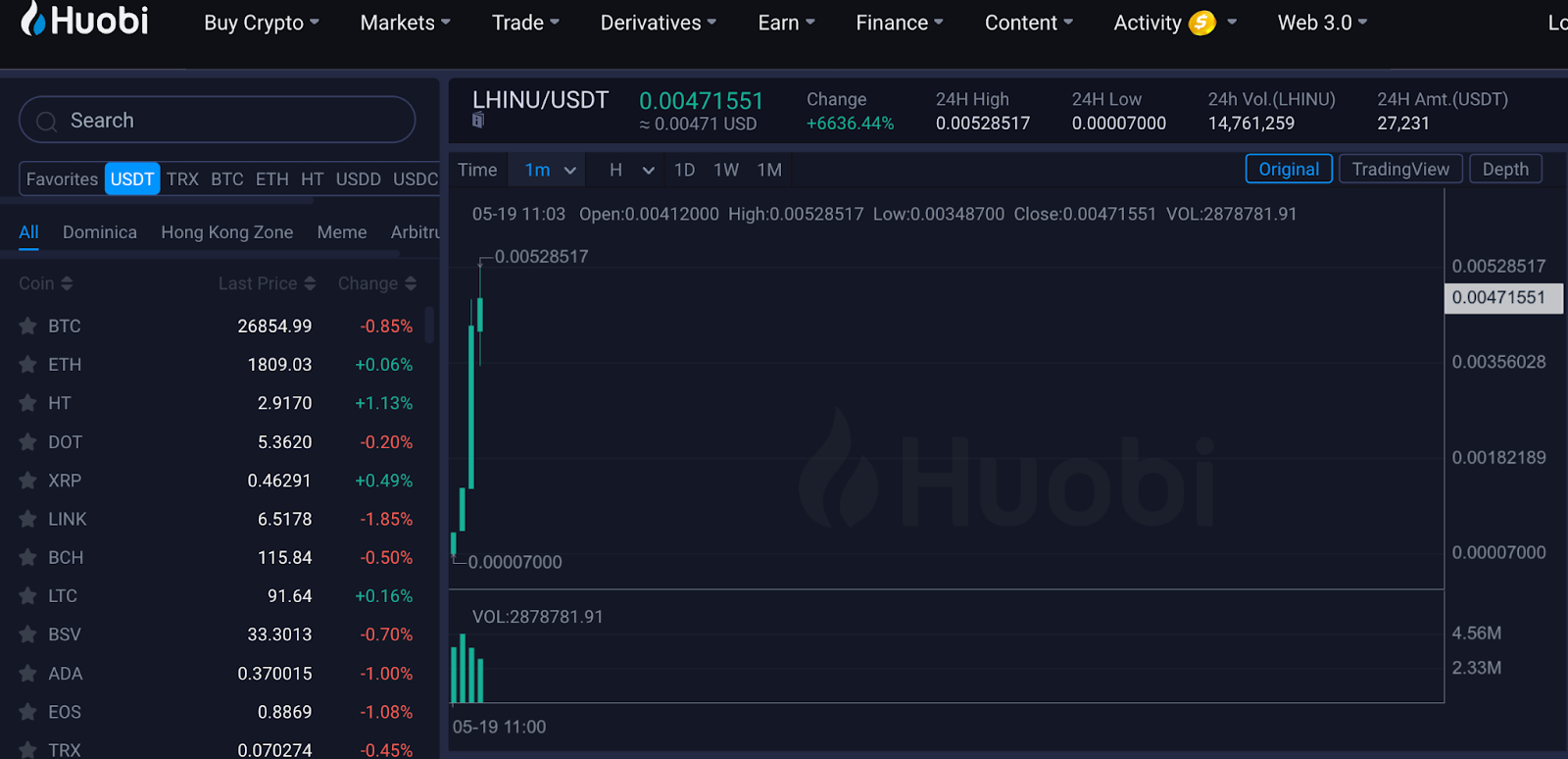 Presale buyers can claim their tokens by visiting the Love Hate Inu website, connecting their wallet and clicking the 'claim' button on the homepage, and then confirming the transaction.
$LHINU demo polls have been a big success, demonstrating use case traction
Love Hate Inu's main use case is to enable community members to hold polls on any subject they choose. All voting is secured by staking the $LHINU token, making them immune to manipulation.
In addition to providing security, the blockchain's decentralized network architecture enables voters to be rewarded for their participation through the earning of $LHINU tokens.
Users of the platform can vote on anything from celebrities and personalities they love or loathe to whatever it is that is of trending interest on the web and beyond.
As can be seen by the examples on the project's website, meme illustrations have been created of personalities such as Donald Trump, Elon Musk and Andrew Tate, that have viral meme qualities.
The imagery is highly shareable, and when the platform is live, similar artwork will achieve viral popularity.
The demo polls that the team has previously been running in the pre-launch phase garnered huge interest, with tens of thousands taking part.
Love Hate Inu has hit on a winning formula. Precisely because the internet thrives on controversy and polarization, it means there will always be strong demand on both sides of a divide, as voters vie to get the polling outcome that puts them on the winning side.
Love Hate Inu to disrupt the polling and survey industry – basic version coming soon
In a Twitter Spaces AMA last week, Love Hate Inu CEO Carl Dawkins, an adviser to the UK All Party Parliamentary Group on Crypto and Digital Assets, revealed that a basic version of the voting system could launch after today's listing.
It is not just individual internet users that the project is targeting. Companies and non-profits will also want to make use of the voting platform to drive brand engagement and to help organizations to reach their goals.
Again, because of the security of the platform and its ability to verify participants as real people through its staking mechanism, the team believes the Love Hate Inu service will be particularly attractive to companies who want to conduct surveys.
The platform will also be much more accessible and efficient for companies to use than legacy systems. And Love Hate Inu is working on building a VIP onramp for companies, to encourage adoption.
Dawkins said: "Love Hate Inu's killer feature is vote-to-earn. None of the legacy platforms can compete with us on that. Because of that, we are already seeing a lot of interest from brands looking at what we are doing.
"You may have spotted that we are teaming up with $SPONGE, where we are taking part in their airdrop, and Web3 games platform Tamadoge that I was previously involved with – but we are also working with Web2 firms interested in using our service.
"Our platform dashboard development is progressing well. We are even looking at the possibility of getting a basic version of the platform ready at launch, with some votes on there."
"OKX is the first of many more exchange listings. Love Hate Inu really could be the next Shiba Inu, so hold onto your hats as we rocket to the moon."
---