The Newest Metaverse Project in Crypto is Currently Raising Funds to Build its Ecosystem – Here's How You Can Buy Early
Disclosure: Crypto is a high-risk asset class. This article is provided for informational purposes and does not constitute investment advice. By using this website, you agree to our terms and conditions. We may utilise affiliate links within our content, and receive commission.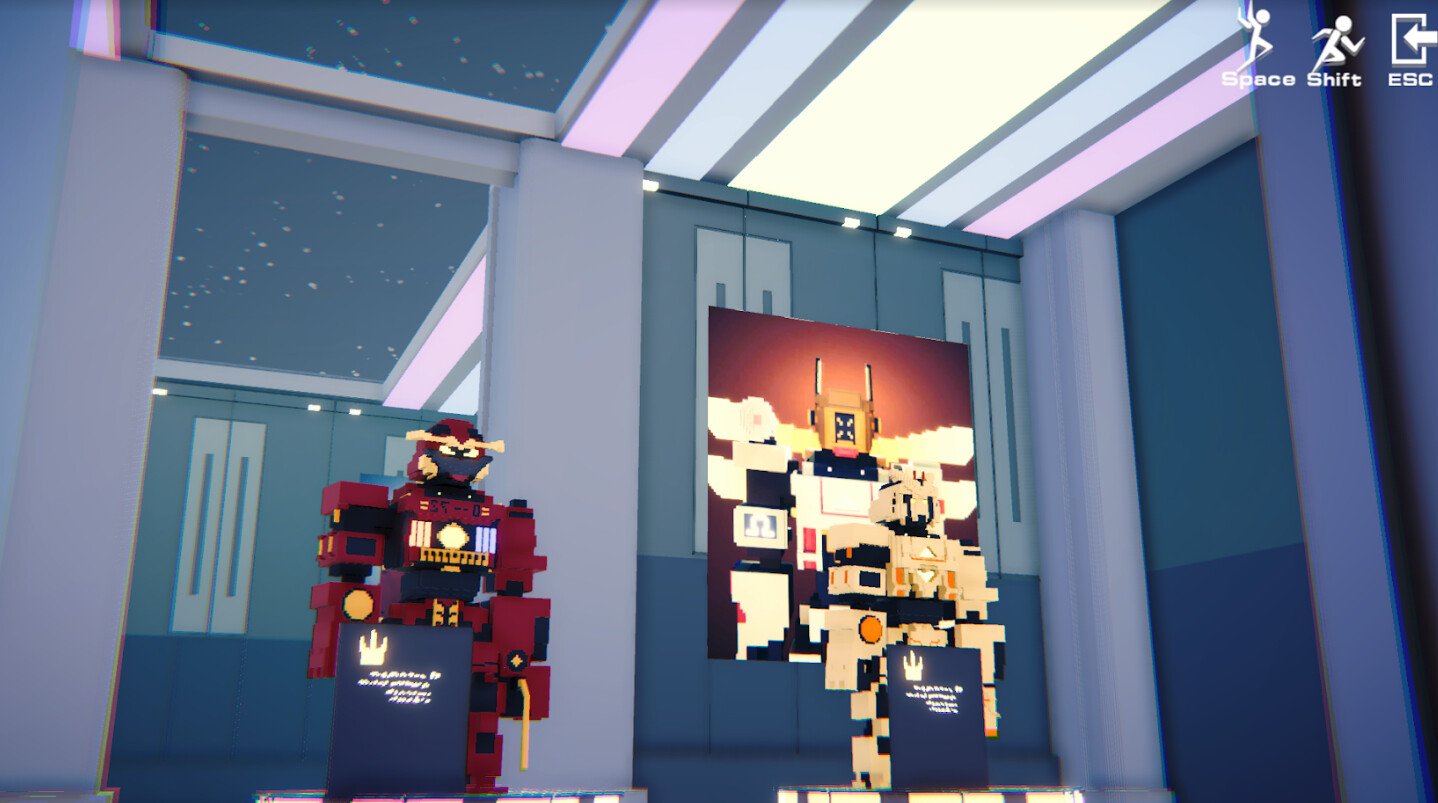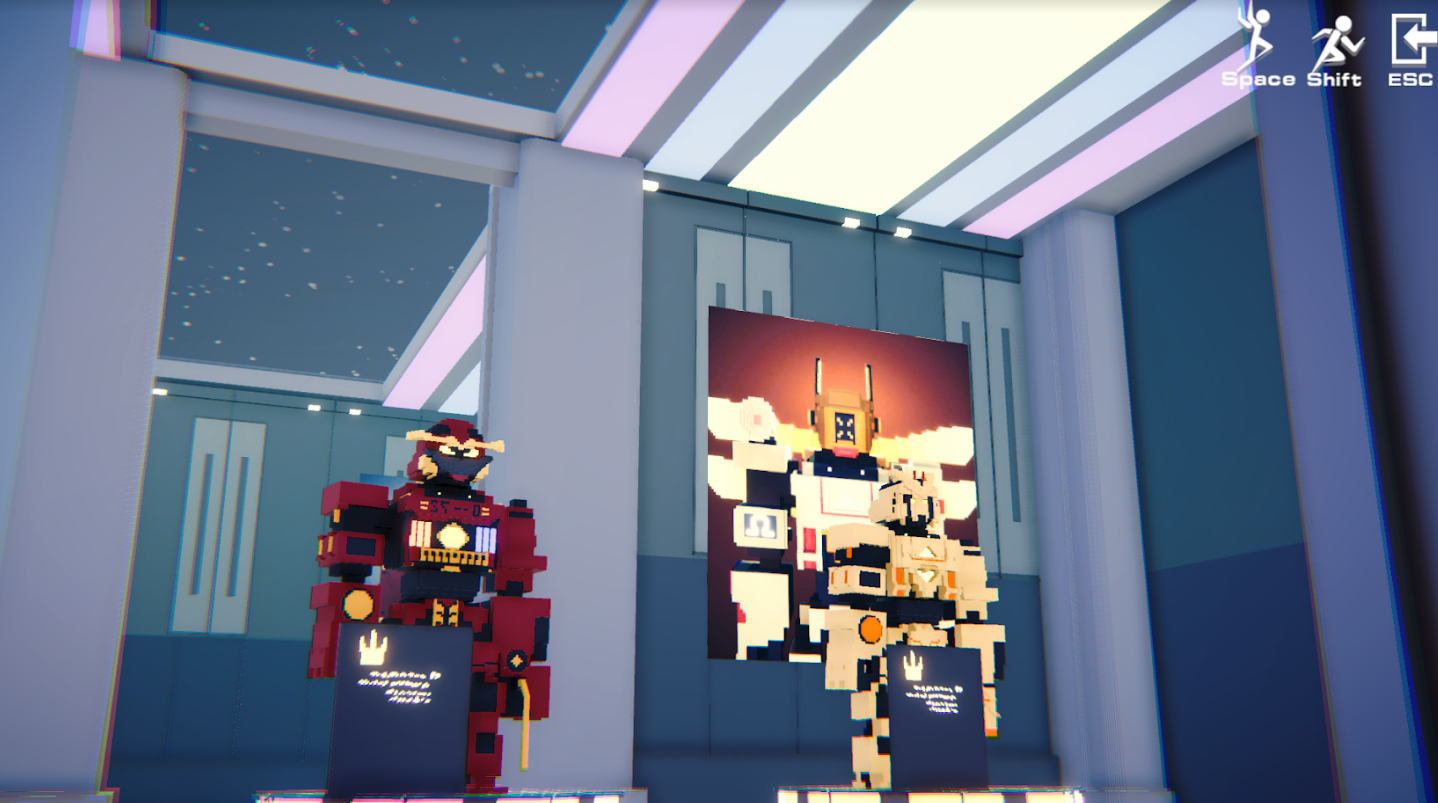 Disclaimer: The Industry Talk section features insights by crypto industry players and is not a part of the editorial content of Cryptonews.com.
Hot new metaverse and NFT project RobotEra has now raced past $100,000 in funding as investors flock to buy its native TARO token during the early presale phase.
TARO only launched last week but has already seen six figures of investment with the price of each token just $0.02, and is one of our best crypto launches of 2022.
In three presale phases, the price will increase by a total of 60% – from $0.02 to $0.025 and then $0.032 – with 270 million tokens on sale and no vesting period for presale tokens.
RobotEra, which is an LBank Labs project and comes from a doxxed and KYC-verified team, is a play-to-earn ecosystem similar to The Sandbox that allows players to earn active and passive income from the game in a variety of ways.
Monetize the Metaverse with RobotEra
In RobotEra, players take the form of Robot NFTs to help rebuild the planet Taro which was destroyed by a cataclysmic event.
While robots grant access to the metaverse, players can buy virtual plots of land – spread across seven continents – and rebuild and monetize it.
Players will need no prior coding knowledge to build upon their metaverse plots, with RobotEra featuring custom tools designed for the game.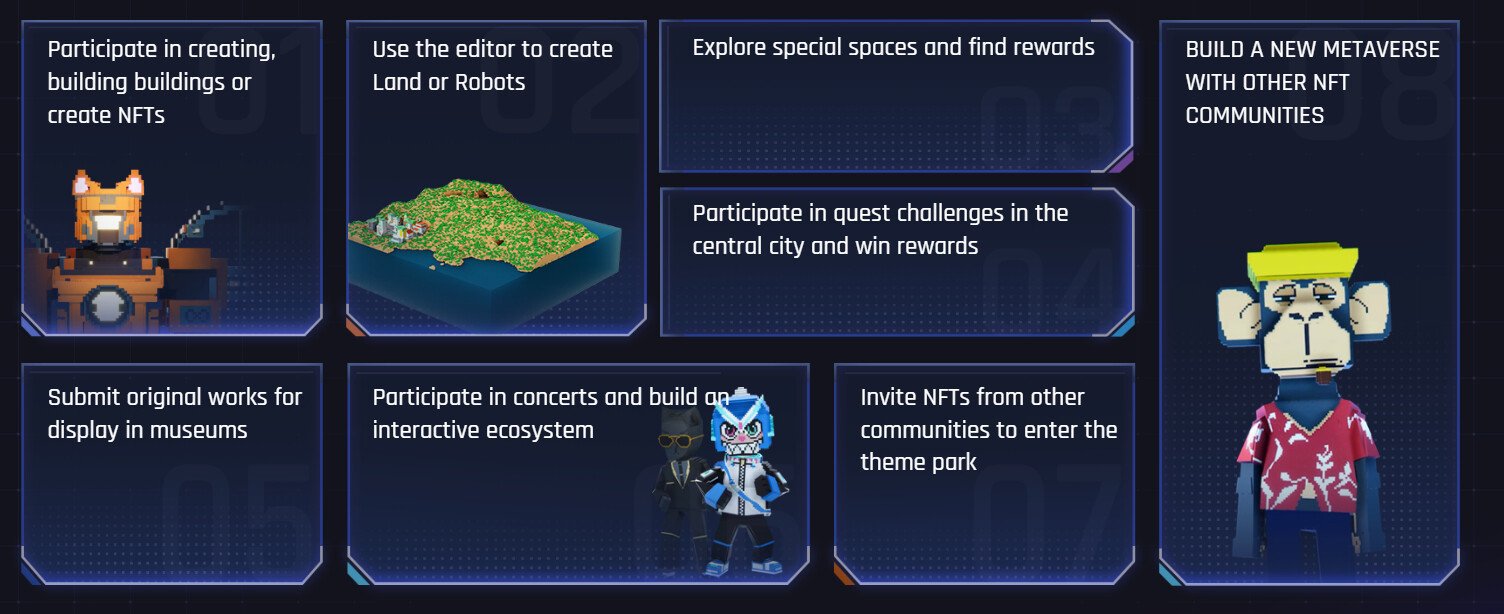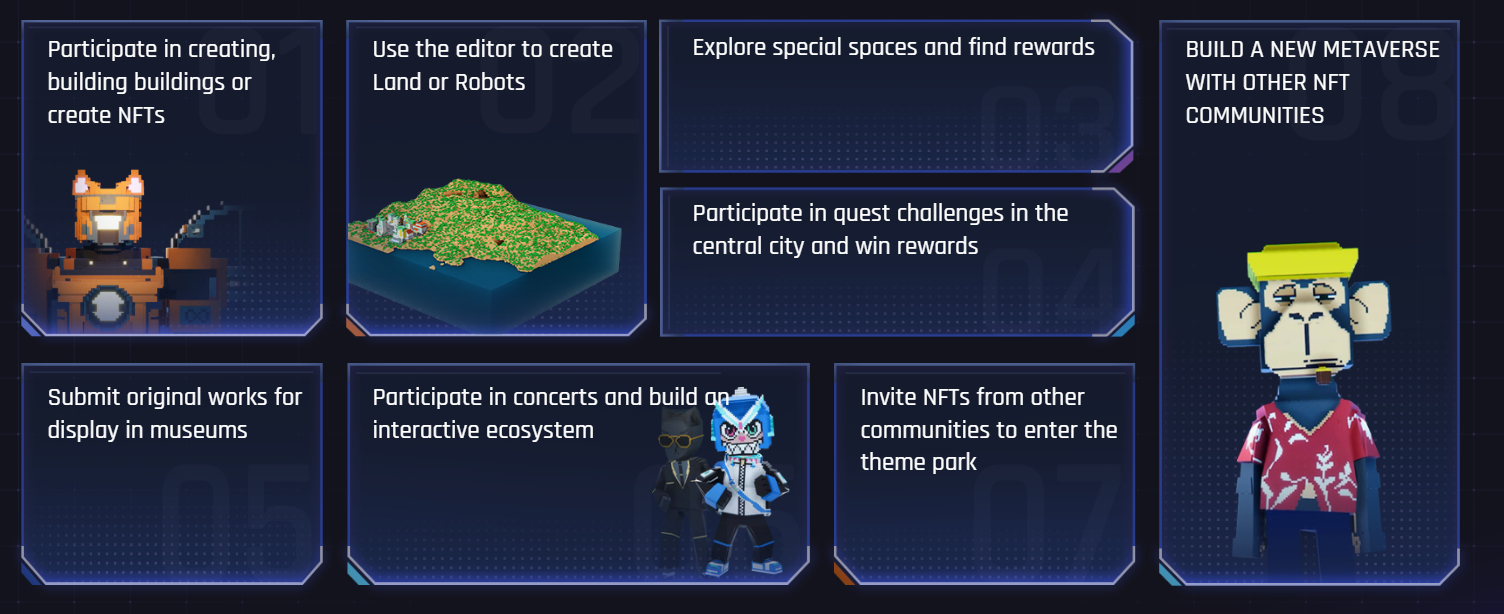 It will all players to build anything from infrastructure to houses, swimming pools, and entertainment venues, with the capability to add dynamic 3D scenes, sound, user interaction, physics and more.
Players can earn TARO by participating in events, concerts, and quests, mining resources from their plots of land, charging admission for hosted events, or selling billboard space to advertisers.
In fact, RobotEra's developers expect new utility, use cases, and revenue streams to emerge over time, with few limitations set on players as they make the world their own.
Players will also be able to build, upgrade and customize robot companions, keeping them for in-game activities or selling them as NFTs on the open market.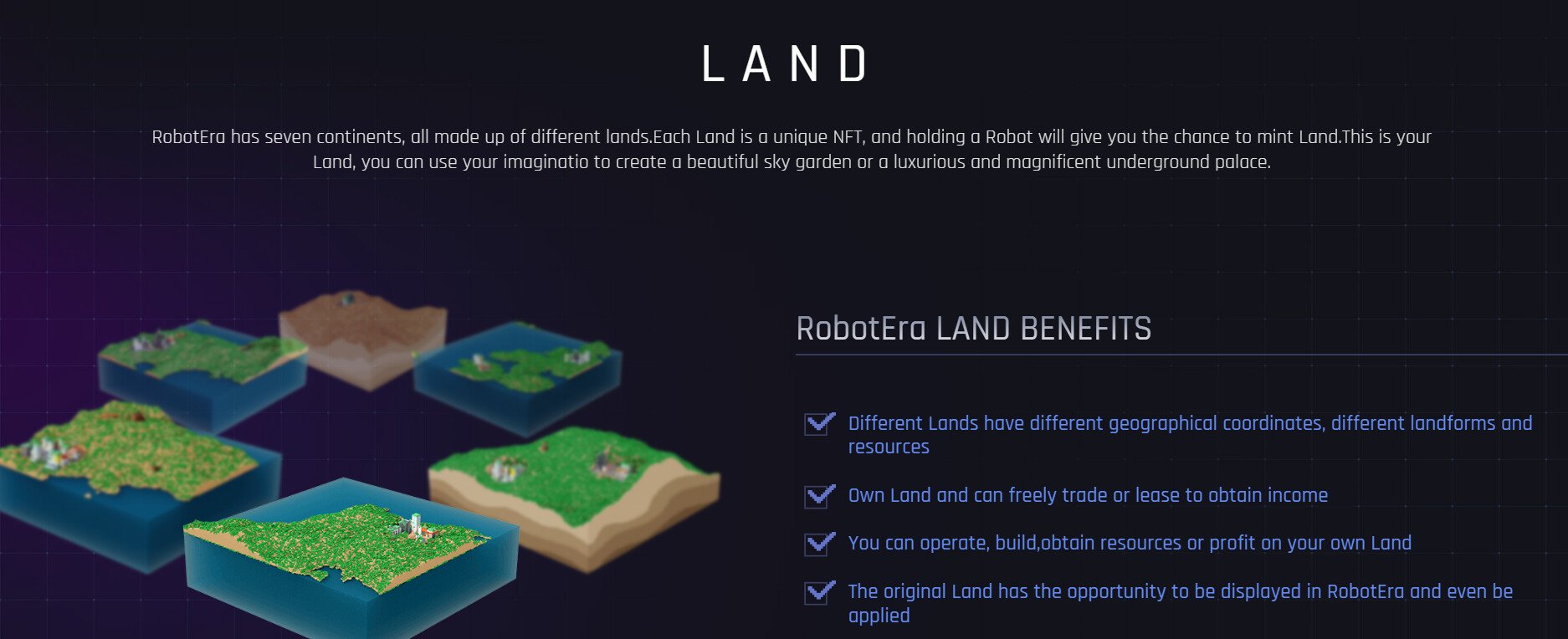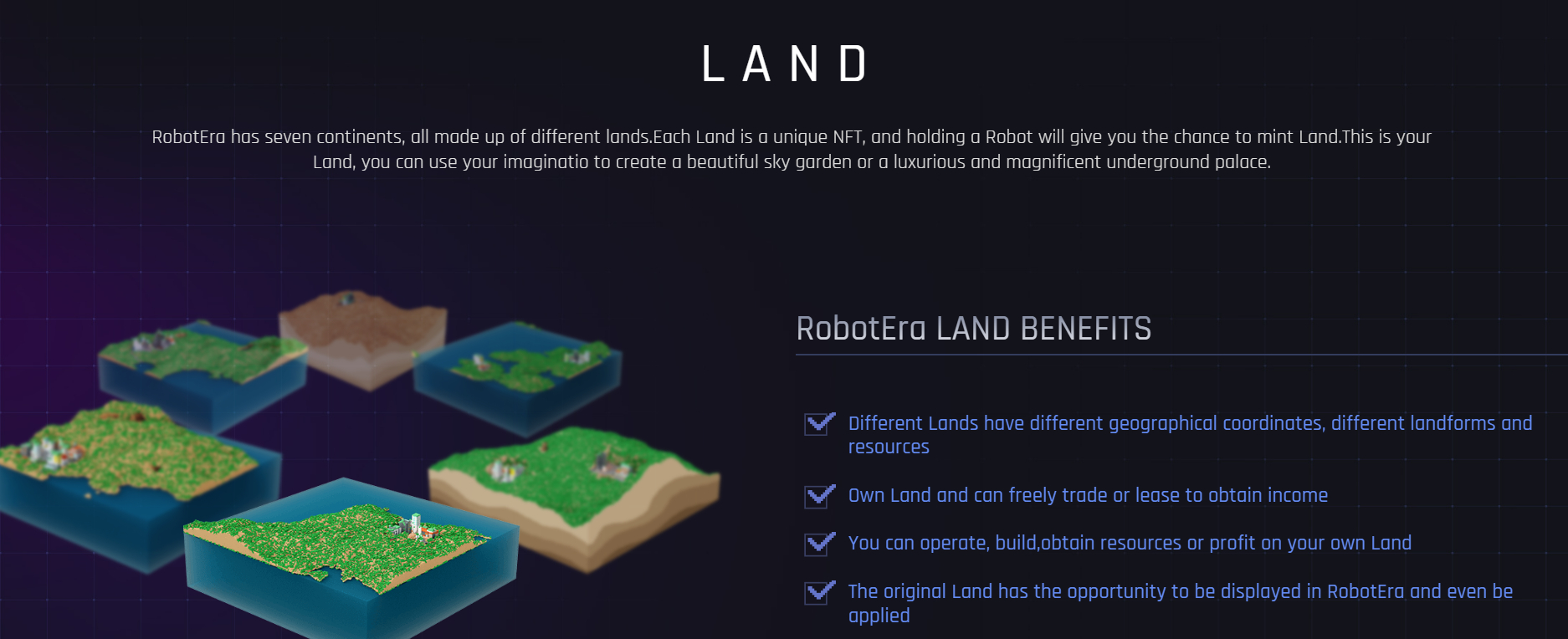 TARO tokens can also be staked, which will not only earn passive income but grant stakers voting rights in the DAO (decentralized autonomous organization) to decide how the project moves forward.
The project is also developing virtual and augmented reality (VR/AR) functionality for the first half of 2023.
For more information, read through the full whitepaper or join the RobotEra Telegram group.
RobotEra Presale Info
As mentioned above, RobotERa is currently in stage 1 of its three-stage TARO token presale.
TARO is currently on sale for $0.02 but will increase to $0.032 by the third and final stage.
In total, 270 million (15%) of the max 1.8 billion supply are on sale during the presale, with no vesting period on presale tokens and a hard cap of $6.93 million.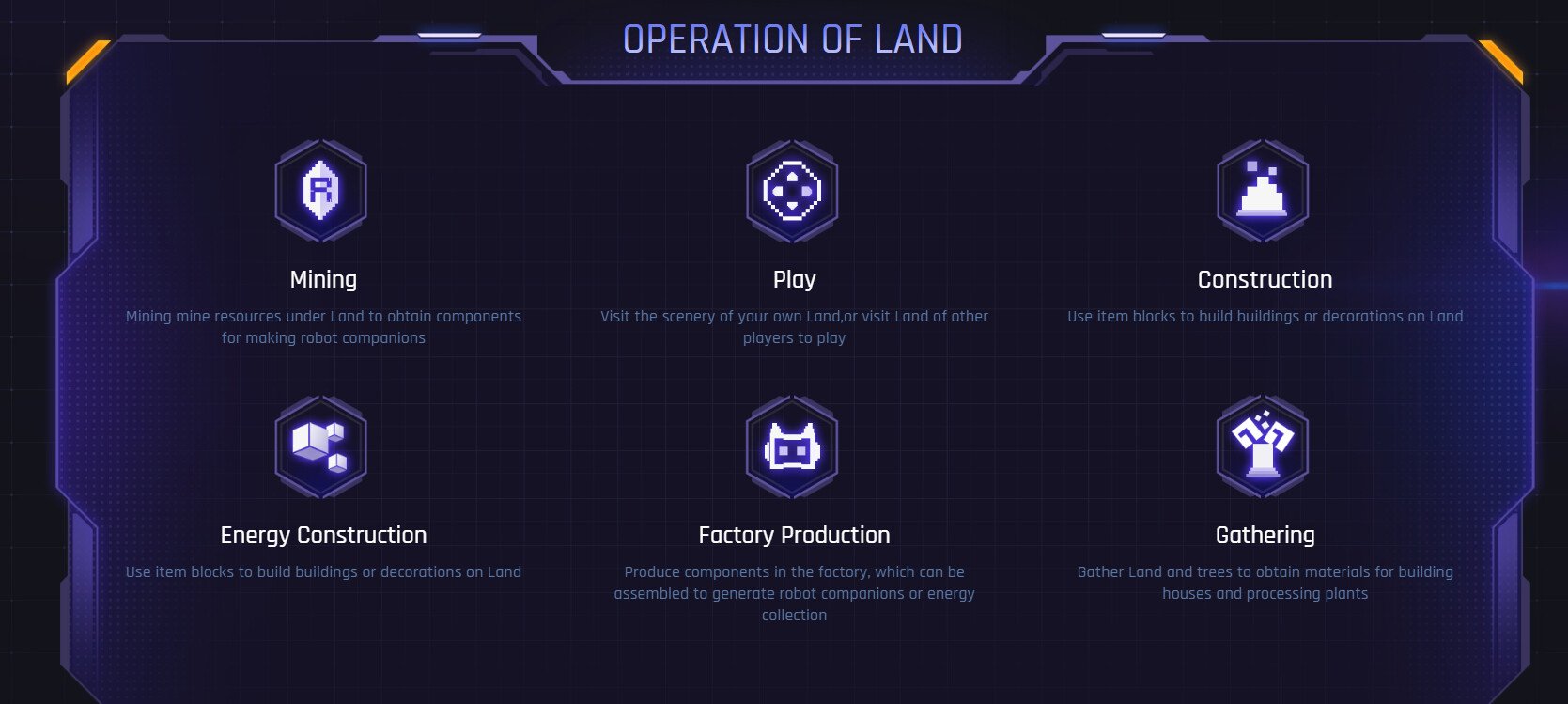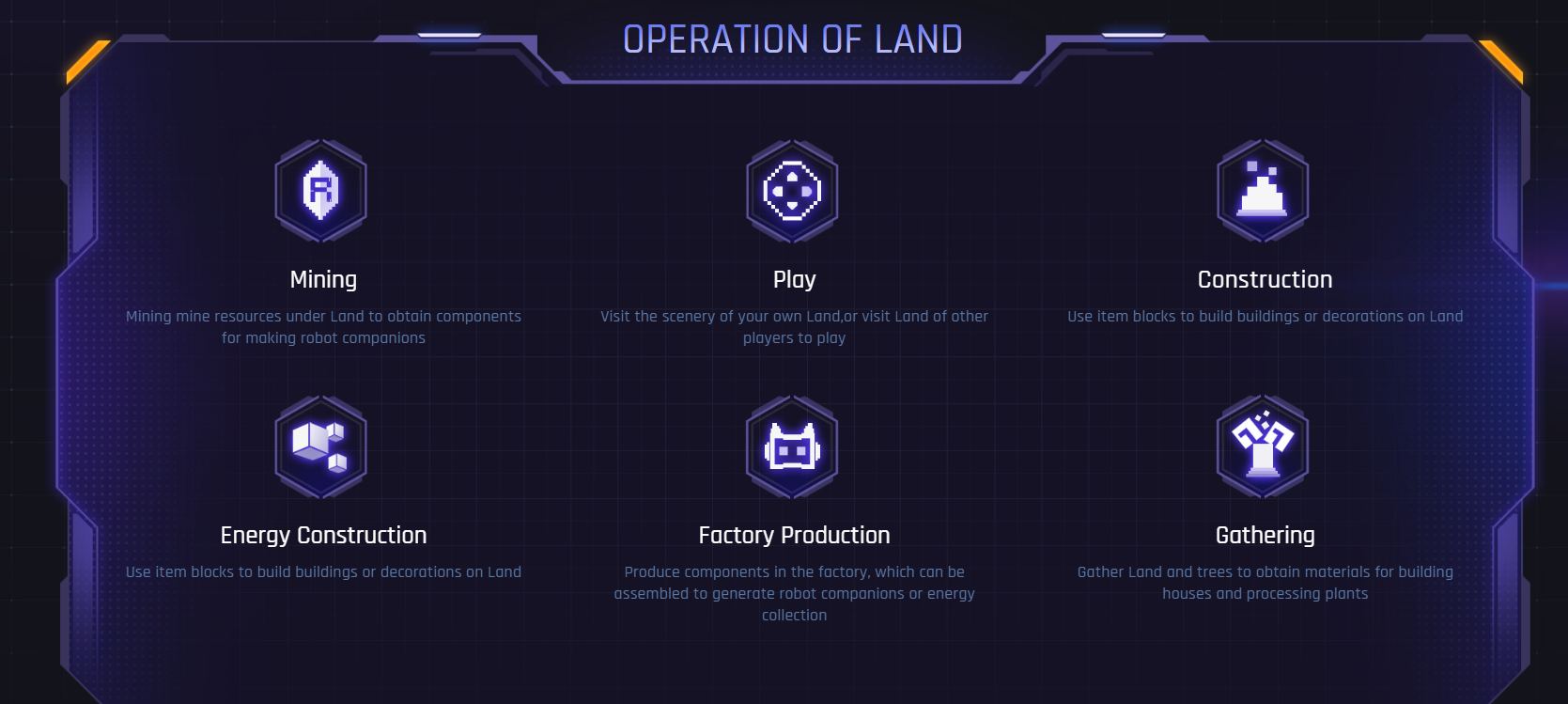 The majority of the supply is taken up by the Treasury/DAO (33%), with another 25% taken up by the P2E rewards pool.
The team has been allocated 10% and advisors 3% with those tokens locked for 12 months before being released linearly over the following 20 months.
The ECO fund takes up 9% and a further 3% for liquidity. The final 2% has been reserved for LBank, who were an early institutional investor – 5% of those tokens will be unlocked at the token generation event, with the remaining released linearly at 5% per month.
How to Buy RobotEra During Presale
Follow these steps to buy TARO or read our full how-to-buy RobotEra tokens guide.
Step 1: Download Crypto Wallet
Investors will first need to download a crypto wallet, such as MetaMask or Trust Wallet.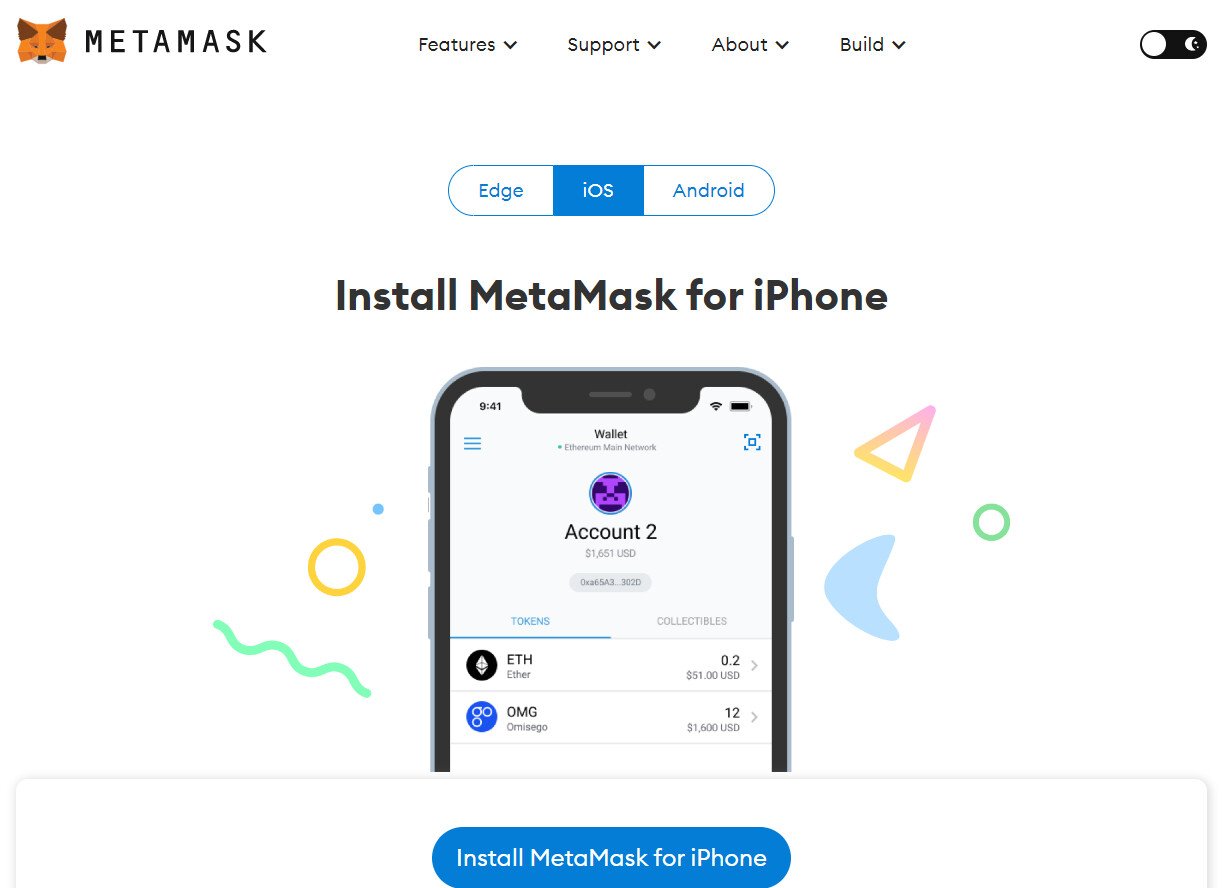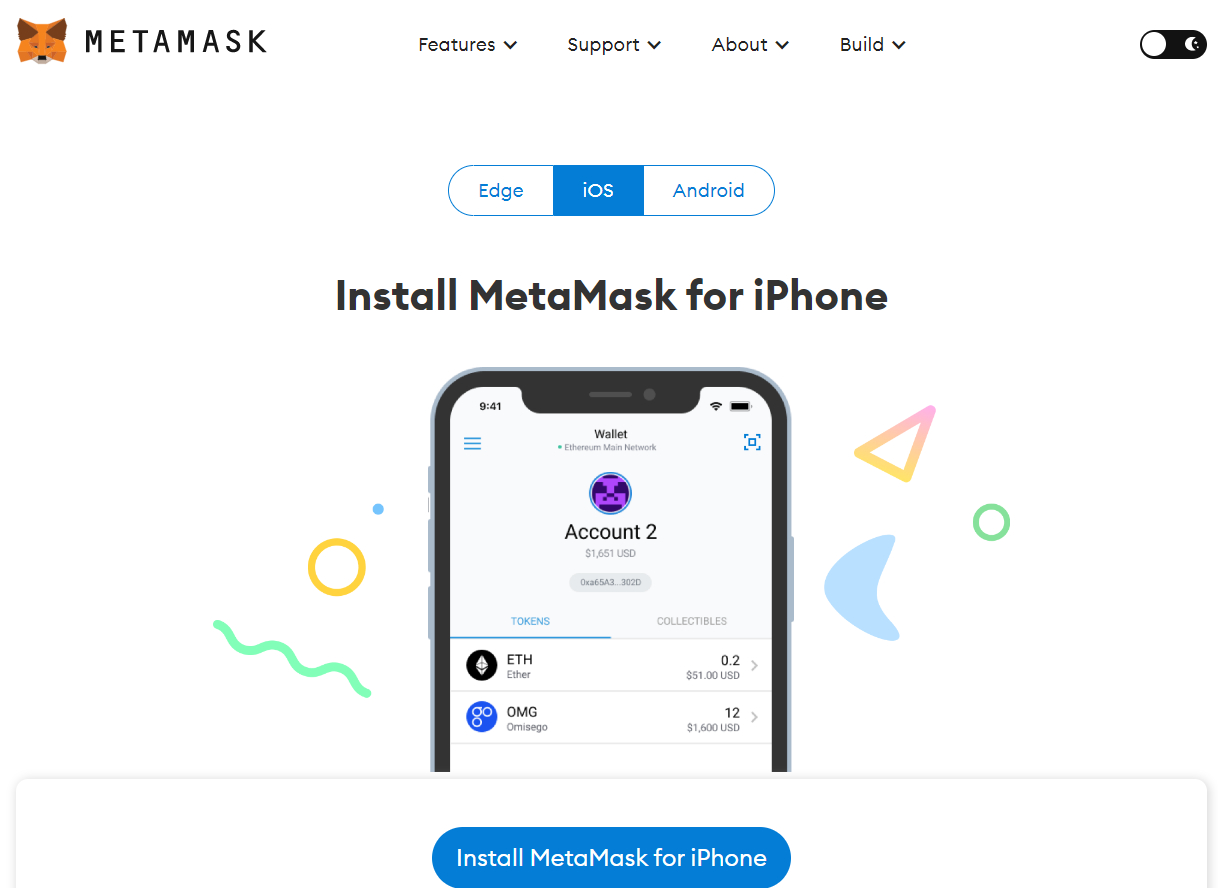 Both are free, secure, and easy to use.
Step 2: Acquire USDT or ETH
Investors cannot buy TARO with fiat currency, so they will need to hold ETH or USDT in their crypto wallet.
It can be transferred from any exchange, while ETH can be bought directly on both wallets mentioned above.
Investors will need a minimum of $20 worth in their wallet in stage 1 – plus extra for Ethereum gas fees – due to there being a minimum transaction of 1,000 TARO.
Step 3 – Connect Wallet to RobotEra Presale Dashboard
Next, connect the wallet to the RobotEra presale platform by clicking 'Connect Wallet' on the website and selecting one of the icons.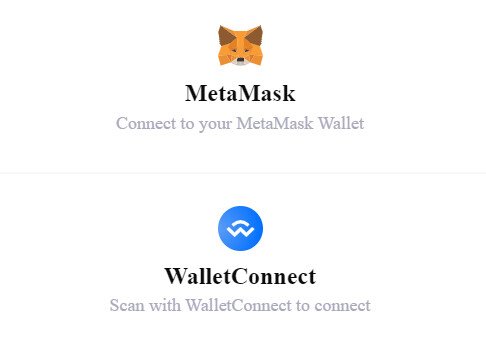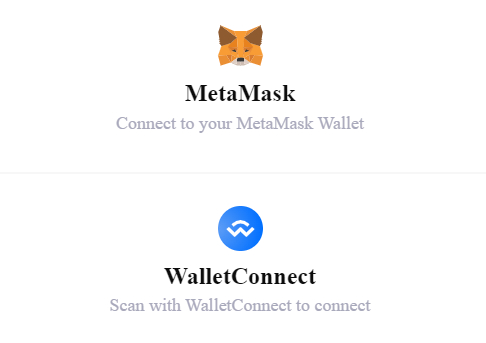 A new window will appear, and investors will be asked to enter the login details.
Step 4 – Buy TARO Tokens
Once the wallet has tokens and is connected, select either 'Buy TARO With ETH' or 'Buy TARO with USDT' and follow the steps.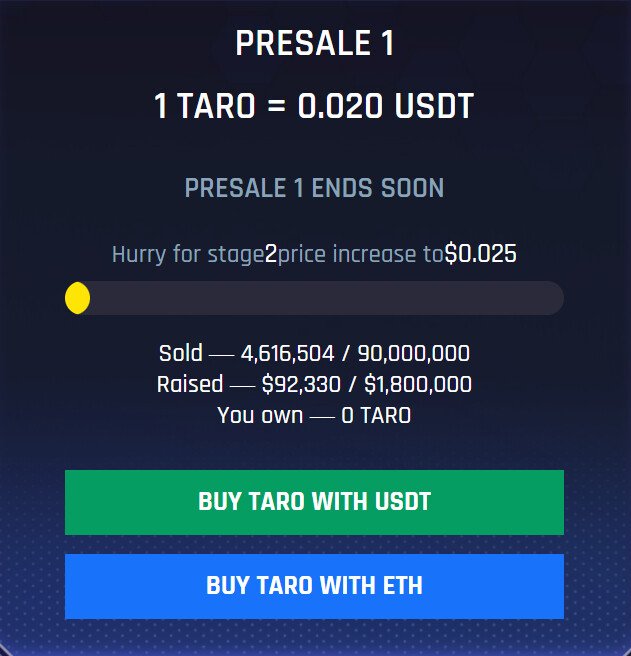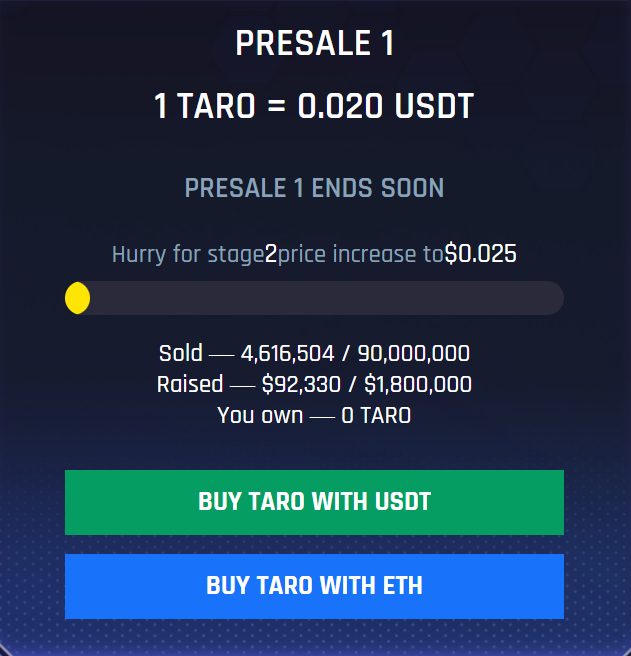 There is a minimum investment of 1,000 TARO and a small Ethereum transaction (gas) fee will apply.
Step 5 – Claim TARO Tokens
TARO will be stored on the RobotEra website until all presale tokens are sold out.
Investors can then claim their TARO – which has no vesting period – by returning to the RobotEra dashboard after the presale and clicking 'Claim'.
RobotEra will announce the claiming period on social media at the relevant time.
---