New Memecoin Rewards Users for Voting in Elon Musk-Style Polls and Goes Viral After Elon Posted Dogecoin on Twitter - Here's What Happened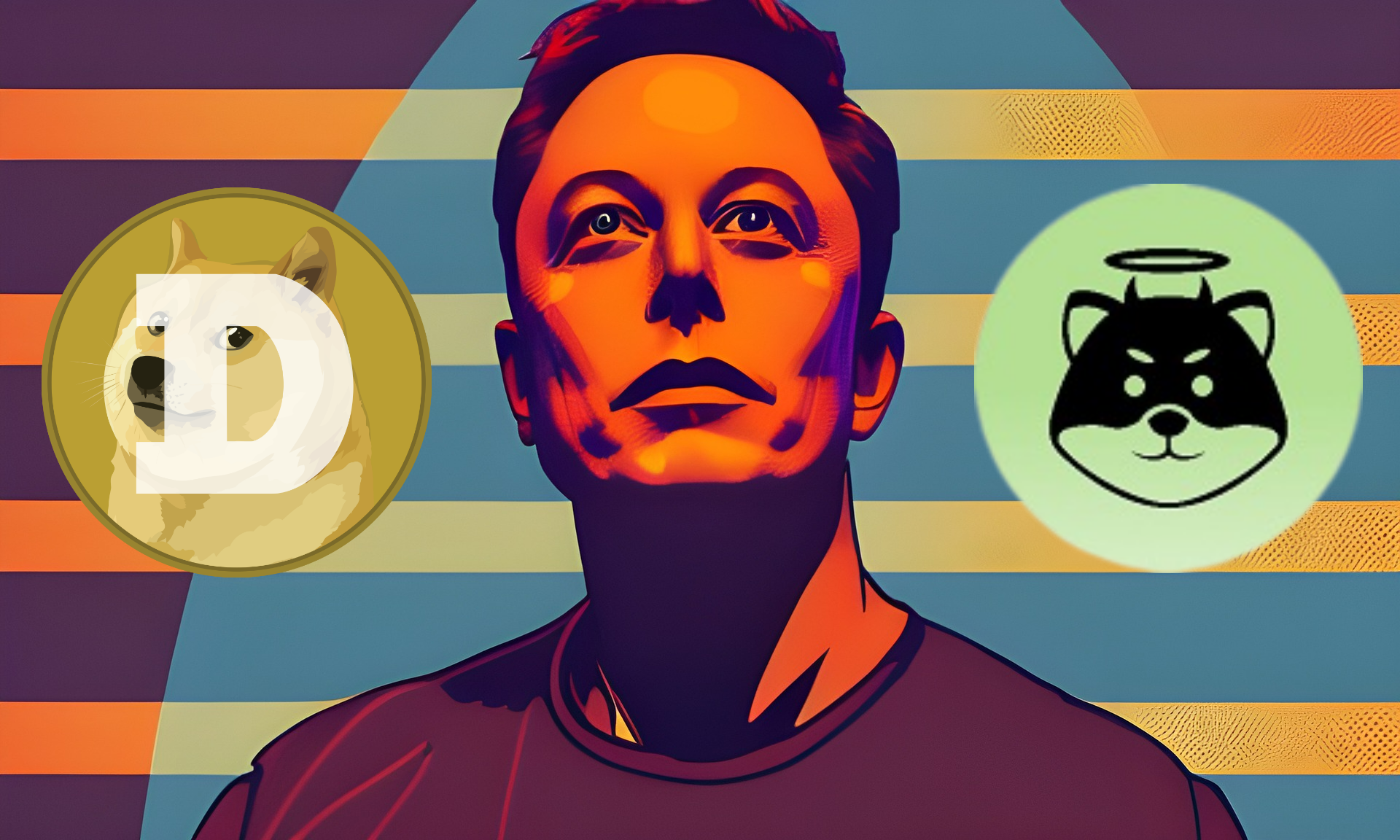 In yet another bizarre intervention, Elon Musk set the crypto world ablaze once more as he tweeted about Dogecoin, causing the meme-inspired cryptocurrency to pump a staggering +35%.
As Twitter's iconic bird logo was replaced with the Dogecoin Shiba Inu, investors are left wondering if another memecoin, Love Hate Inu, could be the next crypto darling.
Elon's Dogecoin Tweet Sends the Market Into a Frenzy
Elon Musk, the Dogefather himself, managed to send Dogecoin prices soaring as Twitter's traditional bird logo was replaced with the Shiba Inu mascot.
This move followed a year-old tweet, wherein a user urged Musk to "just buy Twitter" and "change the bird logo to a doge." With Dogecoin surging over 30% in the past 48 hours, the power of Musk's influence remains as potent as ever.
Love Hate Inu: Next Memecoin to Pump?
Enter Love Hate Inu ($LHINU), a revolutionary crypto project that merges meme coin charm with a cutting-edge Vote-to-Earn system.
Within a week of launching its presale, the project has astonishingly raised $2.8m, with excitement growing exponentially.
Love Hate Inu provides users with a unique opportunity to vote on polarising topics and figures, such as Donald Trump, Andrew Tate, and Elon Musk, all while earning rewards.
The LHINU ecosystem boasts a real-time vote staking mechanism requiring a minimum of 30 days of staking $LHINU to fend off spam and manipulation.
With NFT discount codes and NFTs backed by physical assets up for grabs, Love Hate Inu is poised to disrupt the $3.2 billion survey industry.
Invest in Love Hate Inu Presale - A Golden Opportunity
With the presale price of 1 $LHINU equalling 0.0000105 USDT and just under 10 days until the next price hike, this coin offers a remarkable investment opportunity for those eager to join this disruptive new platform.
But don't miss your spot, only 33% of tokens remain in this sure to sell-out memecoin presale.
As we've seen with Tamadoge (TAMA), investing early in a token presale can make all the difference. With LHINU's upcoming CEX listings in Q2 2023, trading volume is expected to spike, making this the perfect time to invest.
The Love Hate Inu presale is already among the top of 2023, with a presale cap of $10.068M aimed at the project. As the price of LHINU tokens increases with each presale round, now is the time to secure your position before the price rises even further.
Elon Musk has proven time and time again the influence he wields over the crypto market, as demonstrated with Dogecoin's recent pump.
Could Love Hate Inu be the next memecoin to capture the public's imagination and ride the wave of Musk's influence? Only time will tell, but one thing's for certain - this is an opportunity you won't want to miss.
So, grab your LHINU stack, fasten your seatbelt, and join the Love Hate Inu revolution - it's going to be one thrilling ride.
Buy LHINU Here

Disclaimer: The Industry Talk section features insights by crypto industry players and is not a part of the editorial content of Cryptonews.com.
---