New Generation of 'Bitconnectors' Flock into SafeMoon Despite Warnings
Binance Smart Chain (BSC) project SafeMoon has generated a strong buzz, and a new generation of speculators have flocked into what some warn is Bitconnect-reminiscent (UN)SafeMoon.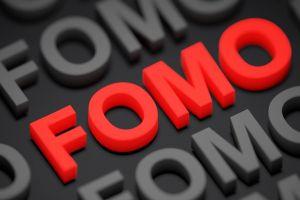 Hashtag SafeMoon has been trending on Twitter and was a topic of conversation elsewhere, with many unable to decide if it's a real thing or a scam of some sort. On TikTok, the same hashtag has almost 72m views.
SafeMoon is presented as a decentralized finance (DeFi) token with an automatic liquidity pool, which launched in early March 2021, awarding holders and charging sellers. They say they plan to develop a non-fungible token (NFT) exchange, a video game, as well as charity projects, and crypto educational apps.
According to CoinGecko, at 7:50 UTC, the coin's price is USD 0.00000517. It crashed 33% in the past 24 hours, and is up 635.5% in a week. In the past month, it appreciated 2,660%. The 24-hour trading volume reached almost USD 68m.
SAFEMOON price chart: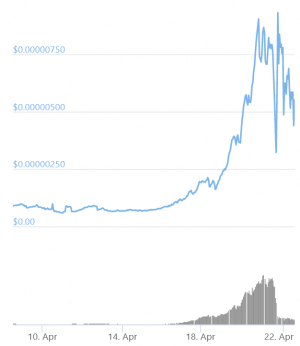 Meanwhile, Safemoon.xyz website comes with a risk warning by the browser, while a medium account has been suspended, as it's "under investigation or was found in violation of the Medium Rules."
But their official site per the team's Twitter account is Safemoon.net, which announced that they've hit 1m holders yesterday. The website also provides a number of USD 209.5m in liquidity, and a market capitalization of USD 2.78bn. Per CoinMarketCap, today, their fully diluted market capitalization is above USD 3bn.
Additionally, the team tweeted that SafeMoon is "currently inundated with exchange offers, a large Asian exchange is imminently being announced."
And though the project has its supporters and defenders, the scam accusations are undeniably everywhere, spreading across various social platforms. Some are questioning the logic behind the tokenomics, or have taken to composing a list of red flags, including the amount of control kept in the hands of smart contract owners.
Redditors are saying it's a Ponzi scheme, with 'illram' posting that there is no other use of the token but hodling, adding: "It is purely by the developers own admission a smart contract designed to take money from someone buying or selling the token and give it to you."
Popular crypto trader and analyst Luke Martin suggested the Moon is not as Safe as it's presented to be.
Also, Evercoin co-founder Miko Matsumura tweeted that there SafeMoon only has bag holders.
Some, like crypto YouTuber Lark Davies, compared it to the (in)famous Bitconnect scam. "Bitconnect was for a brief moment a top 10 crypto, the people making money did not want to accept it was a ponzi, they made every excuse to justify it, and attacked anyone who stated the obvious," said Davis. "Then it rug pulled and everyone lost big time. safemoon is no different."
Another YouTuber, Quinten François, who says he was among the first to warn about Bitconnect, argued that SafeMoon is "a pyramid scheme and that you will lose your money if you're getting in right now, because this scam is growing faster than anything I've ever seen before." It's the next big scam, he claimed.
It reportedly wouldn't be the first rugpull on BSC. And some argue that if SafeMoon does go for an exit scam, binance coin (BNB) would take a hit.
What's more, on April 21, SafeMoon said that BSC "broke" because "of our volume." Binance announced the same day that the network is back up and "has recovered from the overload caused by the massive interest in projects building on BSC."
Quite a few people even argued that the latest SafeMoon ask-me-anything (AMA) session was behind the price crash. "So the developers just held AMA where nothing was answered except they had a rapper there who talked about Porsches," 'AnitaEkbger30' wrote.
Others said this was a pump and dump from the get-go.
And some commenters opined that "the more you make posts bashing SafeMoon, the more people will end up buying."
On their side, SafeMoon CEO, John Karony, defended the project against the allegations, calling them fake news.
Meanwhile, after this "civil discussion" failed, the team said:
"We apologise for the earlier AMA as it wasn't up to standard at all and did not meet the expectations we wanted. However we are a family... and honesty is key."
____
Other reactions:
__
__
__
__
__
____
Learn more:
- Who Let the DOGE Clones out? Dogecoin Knockoffs Dominate DEX Trading
- 'Dozens' of Arrests as South Korean Police Swoop on Bogus Ethereum Fund
- Japanese Lonely Hearts Warned to Beware Dating App Crypto Scammers
- 33% of Surveyed ICO Investors Feel Deceived, But 56% Would Invest Again
- Kate Winslet Joins Cast Of OneCoin Crypto Scam Movie
---