New Crypto Unicorn, Filecoins' First Exbibyte, Catching Monero + More News
Get your daily, bite-sized digest of cryptoasset and blockchain-related news – investigating the stories flying under the radar of today's crypto news. (Updated at 18:37 UTC with a quote from Dan Schulman, CEO PayPal).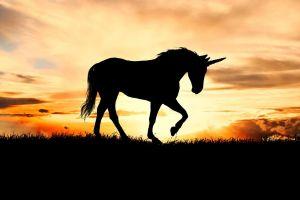 Investments news
US-based blockchain analysis firm Chainalysis told Forbes it expects to raise USD 100m venture capital at a USD 1bn valuation as soon as this week. Led by Tiger Global alum Lee Fixel's newly founded venture capital firm, Addition, the Series C round is expected to be joined by previous investors Accel, Benchmark, and Ribbit, the report added.
Decentralization news
Major decentralized storage network Filecoin (FIL) said that its global community of miners has dedicated an exbibyte (EiB) of storage capacity (or 1024 Pebibytes) to the network less than 4 weeks since its launch. Exhibiting the vast capacity of the network, one exbibyte is the equivalent of over one billion gigabytes - enough to store 290 Million 1080p Movies, 4,500 wikipedias and 19 copies of the entire Internet Archive, they said in an emailed press release.
Privacy coins news
US crypto intelligence firm CipherTrace said it has filed its second monero (XMR) tracing patent application, 'Techniques and Probabilistic Methods for Tracing Monero,' which follows 'Systems and Methods for Investigating Monero.' According to the press release, these patents cover forensic tools to explore XMR transaction flows to assist in financial investigations; development of original tracing methodologies; monero decoy reduction, etc.
Banking news
Central banks will need to replace paper money with forms of digital fiat currency as paper money disappears from how people are using transactions, Dan Schulman, CEO of online payments giant PayPal, told CNBC.
The Singapore-based United Overseas Bank (UOB), a bank with a network of more than 500 branches and offices in 19 countries and territories in the Asia-Pacific region, may be set to move into the crypto sector. Per a job posting on its website, the bank is now on the lookout for a "Crypto Security Advisor," and wants the candidate to have knowledge of "industry encryption standards," and will be required to "engage in the lifecycle management of crypto keys and certificates."
Hack news
Decentralized finance protocol Pickle Finance was hacked on Saturday, resulting in a loss of USD 19.76m in stablecoin DAI from a Pickle wallet. "This was a very complicated attack and involved many components of the Pickle protocol," said a blog post, with the team behind the project and a group of white hat hackers working to trace back the attack, and subsequently publishing more technical details on it.
Regulation news
The US Office of the Comptroller of the Currency (OCC) has proposed a rule with which it aims to ensure fair access to banking services provided by national banks, federal savings associations, and federal branches and agencies of foreign bank organizations. The OCC said in a November 20 statement that "banks should provide access to services, capital, and credit based on the risk assessment of individual customers, rather than broad-based decisions affecting whole categories or classes of customers." This could potentially have a positive effect on cryptocurrency industry businesses too.
Per a draft declaration by the Financial Sector Conduct Authority (FSCA), cryptoassets would be treated like financial products under South Africa's Financial Advisory and Intermediary Services (FAIS) Act. The regulator said that the Declaration "would have the effect that any person furnishing advice or rendering intermediary services in relation to crypto assets must be authorized under the FAIS Act as a financial services provider, and must comply with the requirements of the FAIS Act," including cryptoasset exchanges and platforms, as well as brokers and advisors. However, the draft doesn't impact "the status of cryptoassets in the context of other laws such as exchange control regulations, requirements under the Pension Fund Act and Collective Investment Schemes Act and so forth, nor does it attempt to regulate, legitimize or give credence to cryptoassets."
CBDCs news
The city of Suzhou, one of China's biggest blockchain technology hubs, is set to stage the nation's second digital yuan lucky draw-type giveaway event as the central People's Bank of China's digital currency project enters the final stages of testing. The city, in the Jiangsu Province, has seen an unspecified number of stores in the city receive point-of-sale (POS) device upgrades that will allow them to process digital yuan payments. Per media outlet The Paper, the latest trials will also see recipients allowed to make offline peer-to-peer transfers, in the first new development since the first giveaway event in Shenzhen last month.
Meanwhile, Chinese President Xi Jinping sent an address to his counterparts at the G20, which is meeting this week, asking the group to take an open-minded approach to the development of central bank digital currency (CBDC)-related standards. In an address posted on a government-run website, Xi opined that the G20 members should "discuss developing standards and principles for central bank digital currencies with an open and accommodating attitude and properly handle all types of risks and challenges while pushing collectively for the development of the international monetary system."
Most central bank laws do not currently authorize the issuance of CBDC to the general public, a recent working paper by the International Monetary Fund said, adding that, from a monetary law perspective, it is not evident that "currency" status can be attributed to CBDC. "While the central bank law issue can be solved through rather straightforward law reform, the monetary law issue poses fundamental legal policy challenges," it said.
NFTs news
Artists have sold a portrait of the Ethereum (ETH) co-founder Vitalik Buterin for a tidy sum of ETH 260 (USD 152,000) at auction. Trevor Jones, the co-creator of the non-fungible token (NFT) artwork teamed up with and Alotta Money to create a digital painting entitled EthBoy, depicting the chess-loving Buterin sitting down in harlequin attire against a changing background. A Twitter user named MaxStealth was confirmed as the buyer, per a retweeted post shared by Jones – who celebrated by tweeting another portrait of Buterin, this one on good, old-fashioned canvas.
Stablecoins news
Stablecoin issuer and USD Coin (USDC) mastermind Circle has shown its political stripes by publicly backing the opposition, United States-supported Bolivarian Republic of Venezuela movement. The movement is led by Juan Guaidó, and was set up in opposition to the ruling Nicolás Maduro regime. The Circle plan involves using the token to send aid funding to medical workers. In a strongly worded statement on its website, Circle, which co-operates USDC with the Coinbase exchange, said that it would "bypass the controls imposed by Maduro over the domestic financial system and put millions of dollars of funds into the hands of people fighting for the health and safety of the people of Venezuela." It also referred to Guaidó as the "president-elect" of Venezuela – harking back to the 2018 general elections, which Washington claims were rigged.
Exchanges news
Following the September hack, crypto exchange KuCoin said it has restored the deposit and withdrawal services of all tokens as of November 22. Per the announcement, due to the ongoing judicial proceedings for some tokens, daily withdrawal limits will be put in place for a few tokens, which will be removed after the judicial process has completed. Meanwhile, zero trading fee has been implemented for related tokens and will be available during the period that the withdrawal limit is in place until further notice, they wrote.
Tech Bureau, the Osaka, Japan-based former operator of the Zaif crypto exchange is set to abandon its crypto business and forgo its exchange operating license, per M&A Online. The firm was one of the very first to be issued with an operating license by the regulatory Financial Services Agency. However, the company sold its holdings in the exchange to rival platform operator FISCO following a devastating hack back in September 2018. Tech Bureau had initially hoped to resurrect its crypto operations, and retained holdings in its own Zaif-branded cryptoasset.
---