Neo and Ontology Partner For 'Next-Gen Internet' Project
Two major Chinese public blockchain developers Neo and Ontology have partnered in order to build an open cross-chain platform and develop "the next-gen Internet."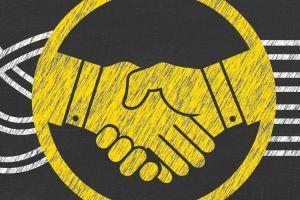 A whitepaper regarding the interoperability solution will be released in Q3 before the platform goes live in Q4, Ontology announced.
"As the platform develops, both parties are pioneering a collaborative approach towards realizing next-gen Internet as part of their smart economy vision," it added.
"By building the foundation for a global cross-chain platform, we look forward to delivering real-life solutions and uses for blockchain by surmounting challenges and issues together," Da Hongfei, Founder of Neo, said, adding that they encourage more projects and companies to join them in "building the foundation for the next-gen Internet."
Meanwhile, Li Jun, Founder of Ontology, added that they aim to accelerate the development of blockchain applications for various industries to deliver diverse real-use cases.
In order to develop their project, "NEO will focus on developing protocols and components to support a full spectrum of digital assets while Ontology will continue to build a future-proofed, decentralized identity framework."
According to partners, the interoperability protocol includes key features such as:
It will neither issue tokens nor include a dedicated smart contract system to protect member chains from cannibalization.
No protocol layer development or modification is necessary for existing blockchain projects.
Focus on cross-chain smart contract interactions to expand the scope of decentralized applications.
Optimized security for cross-chain transactions and interactions.
At pixel time (08:35 UTC), ONT is down by 2% in the past hour and and is up by more than 9% in the past 24 hours. NEO is down by 1% in the past hour and is up by more than 10% in the past 24 hours.
---