MyCryptoMetaMask Ethereum Move, Solana Pay, Bitcoin Savings Plan + More News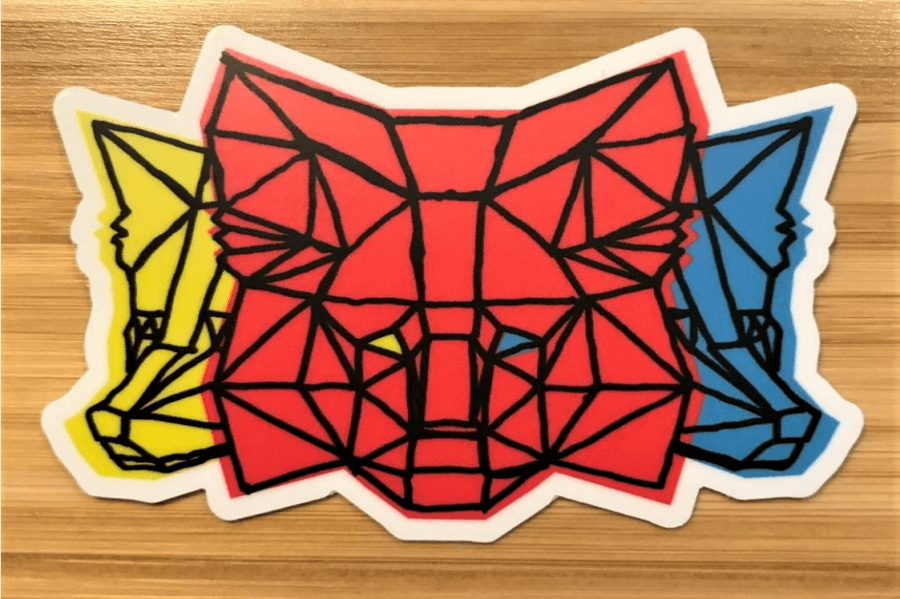 Get your daily, bite-sized digest of cryptoasset and blockchain-related news – investigating the stories flying under the radar of today's crypto news.
__________
Wallets news
Ethereum (ETH)-focused blockchain company ConsenSys acquired deep-rooted Ethereum interface MyCrypto to team up with Web 3 wallet MetaMask. MetaMask and MyCrypto will be combining their efforts under a shared banner, aiming to provide users with an improved experience that is more extensive and secure, they added. "In the longer term, we strive to evolve into a comprehensive, Ethereum-first suite of open-source, non-custodial product offerings across every platform," MyCrypto said.
Payments news
Solana (SOL) said it launched a new payments protocol called Solana Pay to enable merchants to accept crypto payments directly from consumers. The protocol provides a specification that allows the consumer to send stablecoins, such as USD coin (USDC), from their wallet directly into the merchant's account, settling immediately with costs measured in fractions of a penny, they said.
Global internet finance firm Circle announced support for its USDC stablecoin on the Flow network, a blockchain platform created by Dapper Labs, with ecosystems of various NFT projects.
Online payment solution AstroPay launched its cryptoasset offering. The option is currently available in selected emerging markets and there are plans to roll it out further.
Adoption news
Bitcoin company NYDIG announced the launch of a Bitcoin Savings Plan – an employee benefit program that allows an employee to convert a portion of their paycheck to bitcoin (BTC). Employees choose what percentage of their pay they would like to auto-convert to bitcoin.
Russians own more than RUB 16.5trn (USD 214bn) worth of crypto, Bloomberg reported, citing an estimate the Kremlin and government officials are using to craft a plan to regulate the industry. The estimate was calculated last month by analyzing the IP addresses of the biggest crypto exchange users as well as other information.
Digital asset platform Bakkt announced that Hanover Community Bank will join its early adopter program to connect to Bakkt's crypto platform, which will offer the bank's customers access to bitcoin and ether through the bank's mobile banking app. The Bakkt crypto connect solution is anticipated to launch in Q2 2022 and Hanover Bank's participation is conditioned on the successful integration with the Bank's core processor, they added.
Investments news
Exchanges news
Binance has restricted a total of 281 personal accounts belonging to Nigerian users, Reuters reported. They added that the exchange's CEO Changpeng Zhao (CZ) told these customers in a letter that the decision was made to ensure user safety, but also at the request of international law enforcement authorities.
A chunk of the inactive BTC stolen in the 2016 Bitfinex exchange hack moved from the hacker's wallets to an unknown wallet on Tuesday in a total of 20 transactions, as detected by blockchain analytics bot Whale Alerts. A sum of BTC 64,641.29, worth almost USD 2.5bn at the time of writing, was moved. This is more than half the stolen amount, which is estimated to be around BTC 120,000.
Digital asset platform Amber Group announced the acquisition of crypto exchange DeCurret by Amber Group subsidiary WhaleFin Japan. The transaction marks Amber Group's entry into Japan, having acquired a Crypto-Asset Exchange Service Provider (CAESP) registered with Japan Financial Services Agency (FSA).
Stablecoins news
The US Federal Reserve released a new research on stablecoins, stating that dollar-pegged stablecoins have exhibited "safe asset qualities," compared to other cryptoassets. However, a run (or mass redemption of safe-haven assets) could severely disrupt markets, so the authors recommend audits and liquidity requirements to mitigate the fallout of potential runs.
Regulation news
UNICEF, a United Nations agency that provides humanitarian and developmental aid to children around the world, said that the mainstreaming of digital currencies creates a need for new safeguards designed to protect children. The charity also noted that cryptoassets can harm children directly by facilitating "unregulated transactions that underpin child trafficking, sexual exploitation, the sale and purchase of content depicting child abuse, and the defrauding and extortion of children."
CBDCs news
Jamaica will roll out its digital currency across the country in the first quarter of this year as part of an effort to lower transaction costs and provide financial services to citizens who do not use banks, Reuters reported, citing a central bank official.
NFTs news
Gif Games, the creator of the non-fungible token (NFT)-based game Tezotopia, announced a partnership with Web 3 identity solutions platform Talao to provide new experiences to gamers. With Talao's Passport3 technology, Tezotopia's players should be able to share their avatars' identities or their data, while respecting player privacy, as well as prove they are students, VIPs, existing customers, and over 18 without revealing their data, they claim.
Career news
Former World Economic Forum executive Sheila Warren will become CEO of lobbying group the Crypto Council for Innovation (CCI). While at the Forum, Warren expanded the organization's portfolio in her roles as head of data, blockchain, and digital assets and founder of the Forum's blockchain and distributed ledger technology platform.
---