MicroStrategy Raises "Free" USD 1B to Buy More Bitcoin As It Hits USD 1T Market Cap
One of the most bullish non-crypto companies, US-based software developer MicroStrategy, confirmed that its latest offering of convertible senior notes was sold out and it aims to spend over USD 1 billion on bitcoin (BTC) again. The market capitalization of the most popular cryptocurrency just surpassed USD 1 trillion today, per market data aggregators.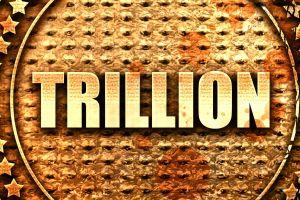 "The aggregate principal amount of the notes sold in the offering was USD 1.05bn," the company said, adding that it estimates that the net proceeds from the sale of the notes will be approximately USD 1.03bn.
"MicroStrategy intends to use the net proceeds from the sale of the notes to acquire additional bitcoin," the company confirmed.
As reported, this offering was different from the previous one last year because the company this time raised the money "for free" by selling 0% convertible senior notes due 2027.
The notes are convertible into cash, shares of MicroStrategy's class A common stock, or a combination of cash and shares of MicroStrategy's class A common stock, at MicroStrategy'selection.
At the end of January, the company owned approximately BTC 70,784 (currently USD 3.9bn). At today's prices, for USD 1.03bn they could buy BTC 18,685.
At the time of writing (19:06 UTC), BTC trades at USD 55,133, hitting another all-time high. The price is up by 6.5% in a day and 15.5% in a week. It rallied by 53% in a month. Meanwhile, as market data aggregators claim that BTC's market capitalization surpassed USD 1 trillion today, some analysts say this number might be overstated.
"Bitcoins market cap hitting USD 1trn demonstrates the mainstreaming of cryptocurrency as a store of value. Most of us in the market view this milestone as validation for the entire market. In this way, Bitcoin acts as a rising tide that raises all boats. We expect that Bitcoin is only the first of many USD 1trn market caps that we'll see in the blockchain economy," Adam Liposky, Ecosystem Operations Lead at Pocket Network, a blockchain data ecosystem for Web3 applications, said in an emailed comment.
___
Reactions:
____
Learn more:
- 1,400+ Firms Flock To Learn About Bitcoin, But 'There Is No Playbook'
- Microsoft CEO Claims No Plan To Follow In Tesla's Bitcoin-buying Footsteps
- A Wave of Giants Rushing to Invest in Bitcoin Could Derail the Stock Market
- Bitcoin Snowball Is Expected To Hit More Institutions in 2021
- Tesla's Bitcoin Buy Comes As Earlier Large Investors Retreat
- Listed German Cannabis Firm to Buy Bitcoin, Slates Euro and USD
__
(Updated at 16:45 UTC with reactions and the latest market data. Updated at 16:54 UTC with a comment in the last paragraph. Updated at 19:07 UTC with the latest market data.)
---