Meme Coin Tamadoge NFTs Pump on OpenSea – Biggest NFT Drop 2022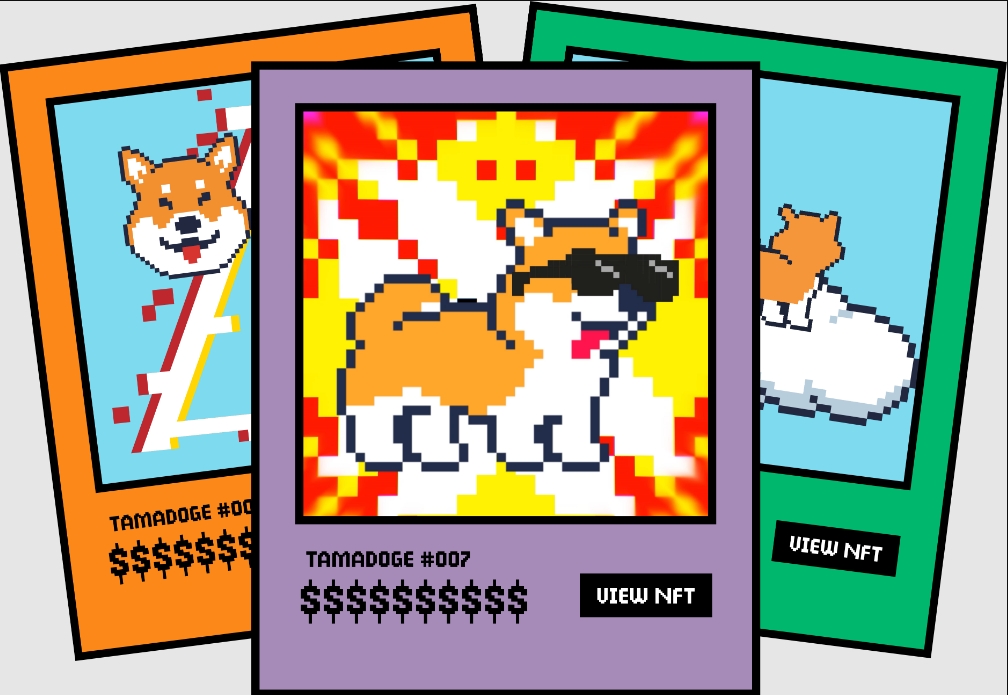 Disclaimer: The Industry Talk section features insights by crypto industry players and is not a part of the editorial content of Cryptonews.com.
Recently Tamadoge has launched two NFT collections featuring boosted stats that investors will be able to use in the various upcoming Tamadoge games. While the collection has attracted a lot of attention for its merits within the Tamadoge ecosystem, the NFTs have also been pumping significantly on OpenSea, making the collection perhaps the biggest NFT drop in 2022.
What is Tamadoge
Tamadoge is a project focusing on improving the current play-to-earn landscape through the creation of a series of arcade-style games as well as an engaging and in-depth Tamagotchi-esque game that allows players to earn rewards by looking after NFT-based pets.
The Tamadoge game takes place in a Metaverse world known as the Tamaverse. Within this virtual world, players can explore and interact with their 3D-animated Tamadoge pets. Each time a player ranks up their pet, they will receive Dogepoints, boosting their leaderboard ranking, and granting them a larger share of the rewards pool.
The project has been turning heads since selling out its $19 million presale and shooting up in value from a listing price of $0.03 to $0.197 after a listing on the OKX exchange.
Tamadoge NFTs - The Biggest NFT Drop 2022?
Tamadoge has recently launched a variety NFT collections that will be usable in the upcoming Tamadoge games. The first collection released was a series of 100 ultra-rare NFTs, with this being followed by 1,000 rare NFTs. A bit further down the line, the team will also release 20,000 common NFTs.
The ultra-rare collection sold out quickly after its launch, even trending at number one on OpenSea for a time. Now, the collection is commending a floor price of 5 ETH, many times higher than the collection's initial sale price.
The collection of 1,000 rare NFTs has also garnered attention from investors. Sold as a Dutch auction, meaning prices would decrease over time, many NFTs from the collection were snagged. However, some are still available and will be purchasable for just 0.5 ETH until November 19th.
For investors that were unable to get their hands on a rare or ultra-rare Tamadoge pet, the collection of 20,000 common NFTs will be launching on October 24th, providing another chance for people to get their hands on a Tamadoge pet.
With Tamadoge routinely making headlines, these NFT drops show an immense amount of promise. Once the project's flagship and arcade games are released, Tamadoge NFTs could explode in value, meaning it might be worth acquiring one ahead of time.
Related News and Analysis
---