Is Crypto Recession-Proof? 8 Coins Investors are Buying Now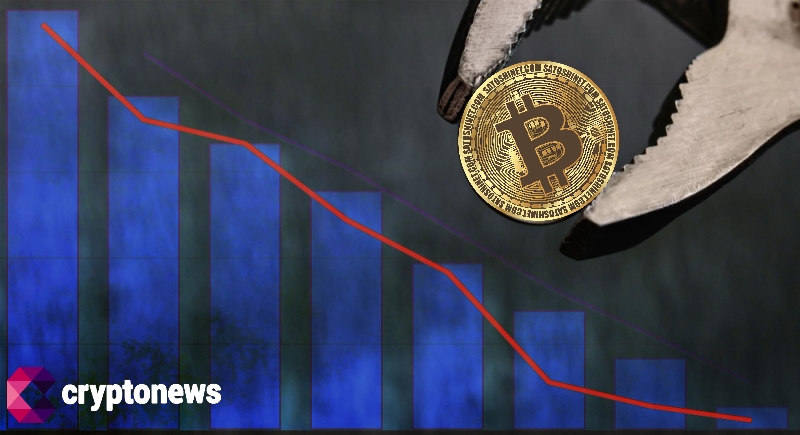 Disclaimer: The Industry Talk section features insights from crypto industry players and is not a part of the editorial content of Cryptonews.com.
Although the crypto market has flourished over the prior few years, it is impossible to say with certainty how digital coins will perform during a strong economic downturn.
Nevertheless, there are a few potentially recession-proof crypto coins that could help investors hedge their portfolios against inflation.
In this guide, we take a closer look at the top cryptocurrencies that have the potential to survive the next recession.
Potentially Recession-Proof Cryptos to Invest In
After carefully assessing the broader digital asset market, we found that the following projects could potentially represent recession-proof crypto investments.
Wall Street Memes - Meme cryptocurrency offering a limited token supply of 2 billion, $WSM provides high staking benefits that promote long-term holding. Wall Street Memes has more than 1 million followers on social media and has raised over $25 million on presale ahead of its closing date at the end of September.
Bitcoin BSC - Inspired by Bitcoin, this new presale token offers huge staking returns. $BTCBSC is a BEP-20 token and aims to be a greener version of Bitcoin - the presale has raised $2 million in just 10 days.
Tamadoge - Meme token allows token holders to access a metaverse, purchase NFTs, and earn rewards.
Bitcoin - The first and largest cryptocurrency in terms of market capitalization. Bitcoin is a popular long-term investment.
Ethereum - The largest altcoin in the world, Ethereum was one of the first cryptos to deploy smart contracts and be used to build DApps.
Solana - This cryptocurrency is used to power smart contracts and DApps. It offers a high throughput and charges low transaction fees.
Binance Coin - A popular cryptocurrency, Binance Coin is the native token of the Binance exchange.
Tether - This stablecoin is one of the few cryptos which does not attract volatility.
Below, we review each of the above-mentioned cryptocurrencies, explaining why they might be good choices for investors during a recession.
A Closer Look at the Recession-Proof Cryptocurrencies
Given the volatile nature of digital assets, it can be extremely challenging to figure out which are the best recession-proof crypto coins.
However, there are indeed a number of digital tokens that have demonstrated a strong growth potential - which could allow them to hold up well during the next recession.
With this in mind, we will now analyze some of the best cryptocurrencies to buy before the recession hits the global markets.
1. Wall Street Memes - Top Meme Crypto Offering Staking Returns, Over $25 Million Raised on Presale
At the top of our list for recession-proof cryptos is Wall Street Memes ($WSM), a new meme cryptocurrency that has been soaring on presale and has already raised $25 million.
In the long term, Wall Street Memes promises to offer passive income to token holders through its staking mechanism.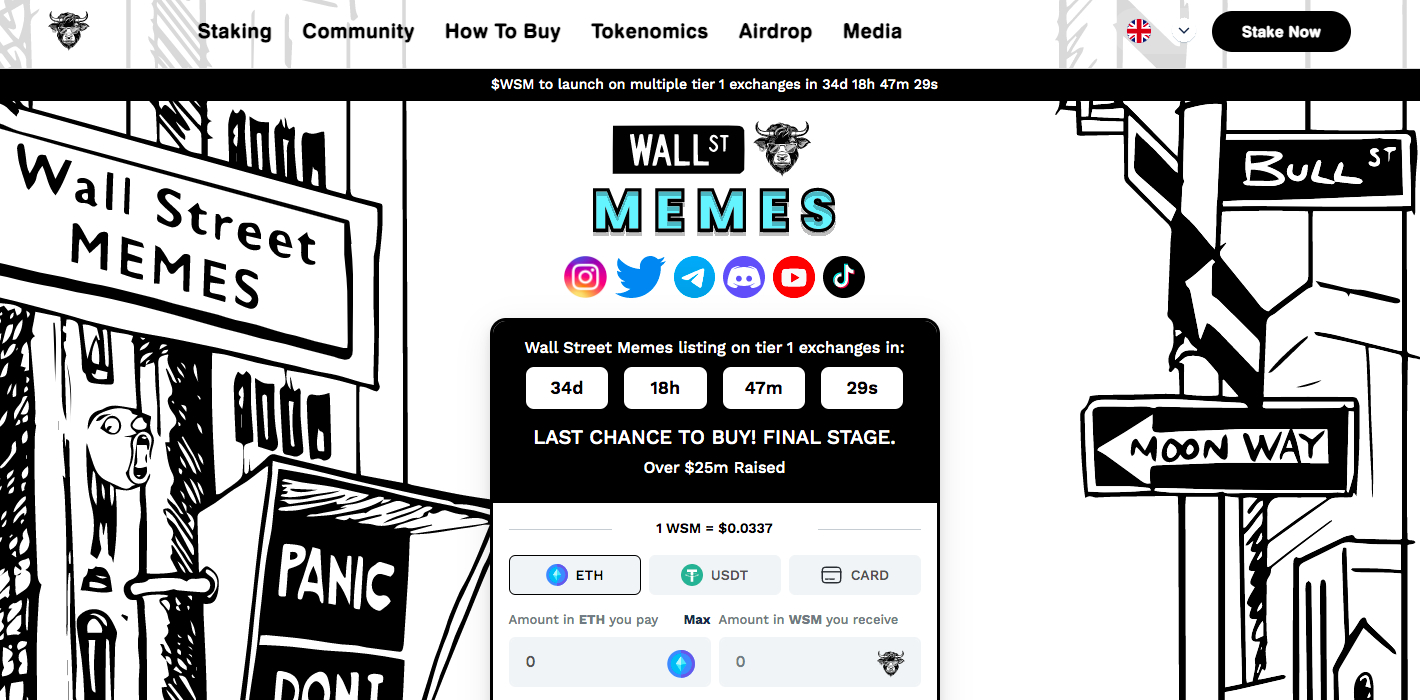 This token can be recession-proof due to the staking benefits and the loyal customer following it has generated. Wall Street Memes has existed as a meme platform since 2019, surpassing 1 million followers on Instagram and Twitter. In 2021, the creators released their own NFT project - Wall St Bulls.
The first NFT drop consisted of 10,000 unique Ethereum NFTs and was sold out in half an hour. Due to this project's success, Wall Street Memes has now released its own token, $WSM. Unlike other meme coins, $WSM has a low supply of only 2 billion. 50% of the tokens are being offered on presale.
Currently, on the 30th and final presale stage, $WSM is priced at $0.0337 per token. The presale has already raised more than $25 million ahead of its closing date on September 27.
This means potential investors have limited time to purchase the tokens before a hugely hyped IEO, which is expected to take place on a tier-1 centralized exchange.

In the long-term, token holders can stake $WSM and earn a huge APY (Annual Percentage Yield). Currently, the staking contract is offering a 60% annual yield. Wall Street Memes will also distribute 30% of the tokens through community rewards.
After the presale ends, this popular meme cryptocurrency will be released on tier-one crypto exchanges. This can help in increasing the trading volume.
| | |
| --- | --- |
| Presale Started | 26 May 2023 |
| Purchase Methods | ETH, USDT, Credit Card |
| Chain | Ethereum |
| Min Investment | 100 $WSM |
| Max Investment | None |
2. Bitcoin BSC - Crypto Inspired By Bitcoin Offering Huge Staking APYs, Over $2 Million Raised on Presale
The next recession-proof cryptocurrency is Bitcoin BSC ($BTCBSC), which takes inspiration from Bitcoin. The Bitcoin cryptocurrency is also considered to be recession-proof due to its block vesting schedule and the limited supply.
So far, the BTCBSC presale has raised more than $2 million in just 10 days and around a million tokens have been locked into the staking pool, with a current APY of 265%.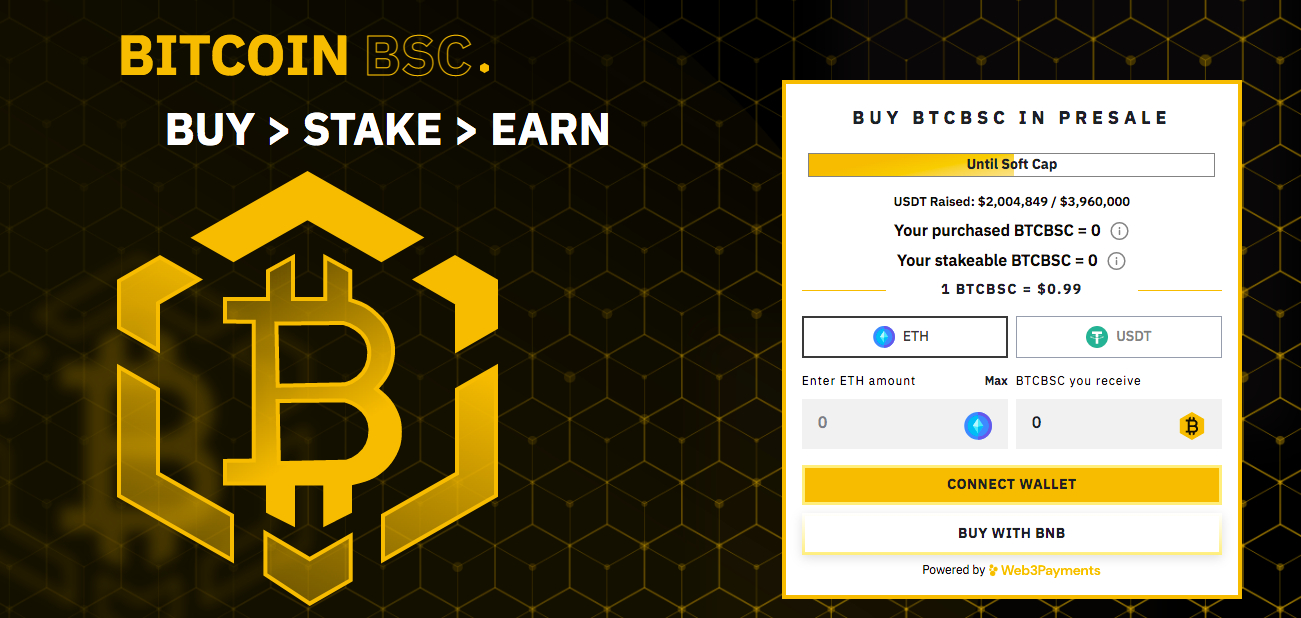 Bitcoin BSC will follow the vesting period of Bitcoin - 120 years - and offers the same token supply of 21 million. However, Bitcoin BSC wants to be a more sustainable and greener cryptocurrency. Bitcoin uses large amounts of non-renewable resources, as users are required to mine out new tokens using computational power.
Bitcoin BSC, on the other hand, will use a proof-of-stake algorithm. Investors can buy $BTCBSC tokens and stake them on the ecosystem. Over 120 years, the entire supply will gradually be released as new blocks are validated. Staked token holders will receive a portion of the rewards as passive income.
The more one stakes on the Bitcoin BSC ecosystem, the more passive income they can generate. Currently, Bitcoin BSC is offering an annual staking yield of 265% and the minimum lock-up period on Bitcoin BSC is only seven days.
6.125 million tokens are being allocated for the ongoing presale, with each token priced at only $0.99. The overall supply, circulating supply and price all reflect that of Bitcoin in April 2011, the last time BTC was priced below $1.
The remaining tokens will be released through the staking contract. Bitcoin BSC wants to reach a market cap of $6,063,750 by the end of the presale.
Learn more about this cryptocurrency by going through the Bitcoin BSC whitepaper and joining the Telegram channel.
| | |
| --- | --- |
| Presale Started | September 5 2023 |
| Purchase Methods | ETH, USDT, BNB, Credit Card |
| Chain | BNB Smart Chain |
| Min Investment | $10 |
| Max Investment | None |
3. Tamadoge - Metaverse Token With In-Built NFTs
Tamadoge was one of the most anticipated crypto projects to hit the market in 2022 and enjoyed stunning gains when it first launched, seeing an almost 2,000% increase from the presale price.
Now, the important question is why Tamadoge could be considered a recession-proof cryptocurrency. As crypto investors are aware, even the most popular digital coins have seen a significant drop in their price during the ongoing bear market.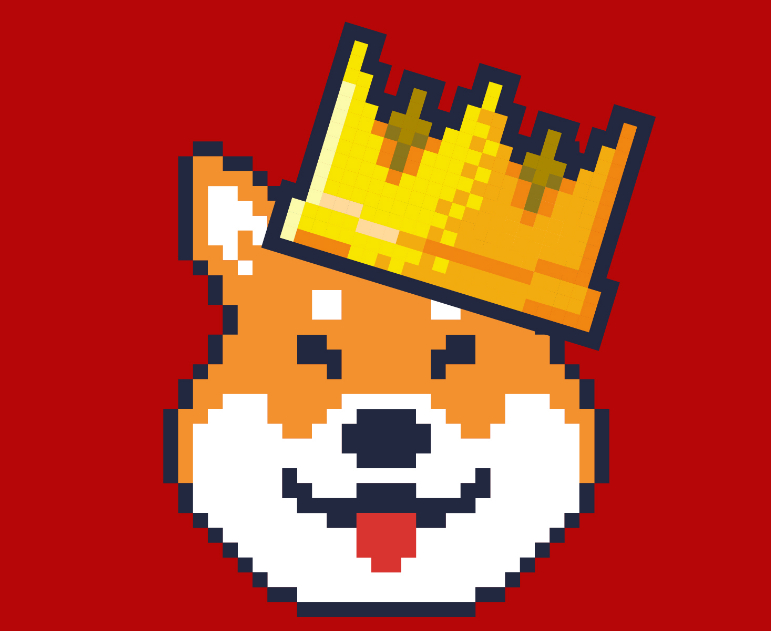 The platform offers attractive features, which comprise of a play-to-earn gaming platform, and built-in NFTs set in a vibrant metaverse - all of which can help the project gain more traction in the future.
Within the game, players can use TAMA tokens to purchase NFT pets and battle them against others. Players who collect the most points are offered additional rewards. As the game progresses, the Tamadoge team also plans to add augmented reality and other features.
4. Bitcoin - Most Popular Cryptocurrency for Long-Term Investments
Bitcoin is widely considered one of the best-performing assets of the past decade. The digital coin was first created with the goal of developing a currency that is independent of any central authority, such as a government or a central bank. Due to this decentralized nature, the value of Bitcoin is also believed to be disassociated with general economic conditions.
For instance, unlike stocks, the value of Bitcoin is not directly correlated to a healthy balance sheet, sector tailwinds, or strong management. Instead, it has value in both economic developments and downturns. As such, many investors view Bitcoin as a solid store of value when compared to other asset classes such as stocks and commodities.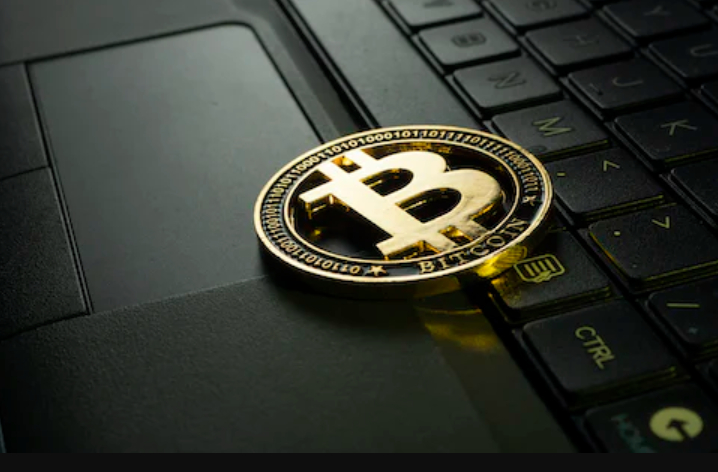 On top of this, during an economic downturn, people choose to invest in established digital coins rather than volatile cryptocurrencies. And needless to say, Bitcoin is the most prominent cryptocurrency out there. Since its inception, the coin has gained significant value - by many millions of percentage points.
Today, it is undoubtedly the most popular cryptocurrency, widely accepted as payment across the world. In addition to all this, Bitcoin also has a limited supply. Put otherwise, as long as the demand increases, this scarcity can boost its value over the course of time.
Given all these factors, it is not far-fetched to say that Bitcoin is perhaps the best recession-proof cryptocurrency that investors can add to their portfolios today.
Your capital is at risk. Crypto asset investments are highly volatile and speculative.
5. Ethereum - Blockchain and Smart Contract Network With Huge Growth Potential
In many ways, Ethereum has more growth potential than Bitcoin. This is because Ethereum has more practical applications and has become the best proof of stake coin on the market. It has smart contract functionality, which is used by developers to create blockchain-based apps.
As of writing, Ethereum hosts over 3,000 dApps on its network. This cryptocurrency also has much to gain from the growth of NFTs, most of which are built on the Ethereum network. Similarly, some of the new recession-proof crypto coins we discussed above, including IMPT and Tamadoge, are also hosted on the Ethereum network.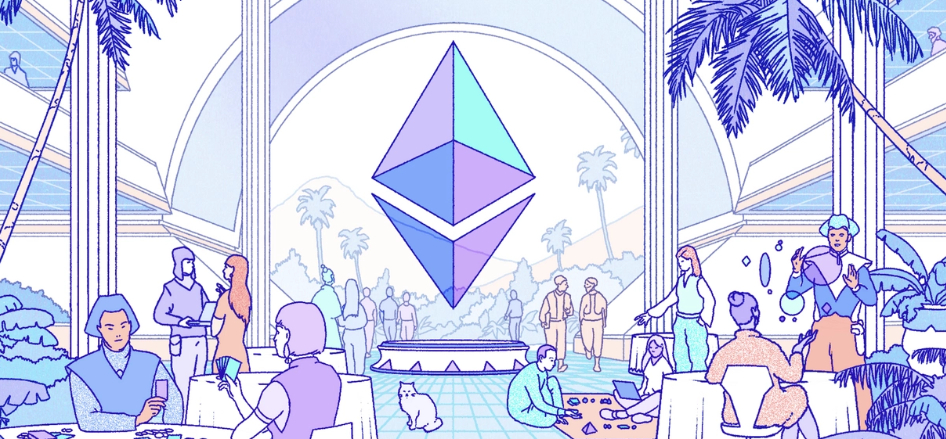 In other words, Ethereum has already positioned itself as a significant element of the crypto market. With the Ethereum 2.0 update, the platform has shifted from a proof-of-work to a proof-of-stake mechanism and is now significantly faster, cheaper, and more sustainable. Could ETH be the greenest crypto on the market now?
Like Bitcoin, Ethereum has also witnessed an impressive rally since its launch in 2015. Over the past six years, the value of this cryptocurrency has increased by over 1.6 million percent. When considering the scope for future growth, Ethereum can easily be deemed as one of the top recession-proof cryptocurrencies to invest in right now.
Your capital is at risk. Crypto asset investments are highly volatile and speculative.
6. Solana - Top Cryptocurrency With Plenty of Use Cases
Like Ethereum, Solana is another cryptocurrency that has become popular due to its real-life applications. However, unlike Ethereum, this blockchain was an initial adopter of the proof-of-stake mechanism, which makes it more efficient and accessible. In addition to this, the Solana network also offers support for smart contracts.
Given these aspects, Solana is often viewed as a competitor to Ethereum, as it offers faster transaction speeds and lower fees.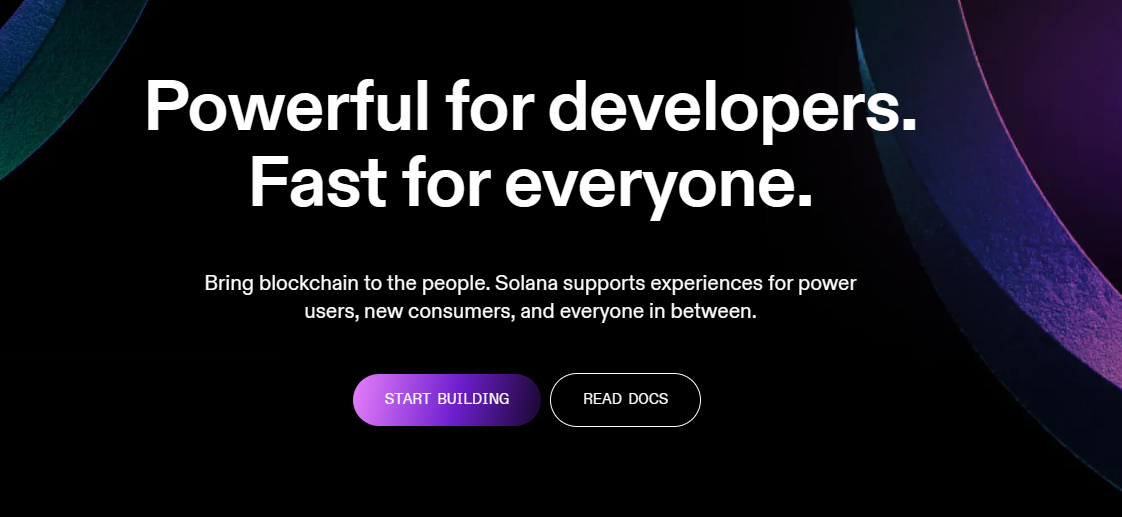 Today, Solana is widely used for the development of different types of smart contracts for powering dApps like P2P lending systems, NFT marketplaces, digital wallets, and more. The coin was initially launched in 2020 at a price of $0.77 per token.
Your capital is at risk. Crypto asset investments are highly volatile and speculative.
7. Binance Coin - Fast-Growing Native Token of Leading Crypto Exchange
Binance is one of the top crypto exchanges available in the market today. And the Binance Coin is the native digital token of this worldwide ecosystem. Like Bitcoin and Ethereum, this cryptocurrency is well established and is likely to remain a crucial player in the crypto space in the long run.
Moreover, Binance has its own blockchain network and has thousands of dApps to its name. All these make a compelling case for investors to buy Binance Coin - as it could be one of the best recession-proof crypto coins to consider right now.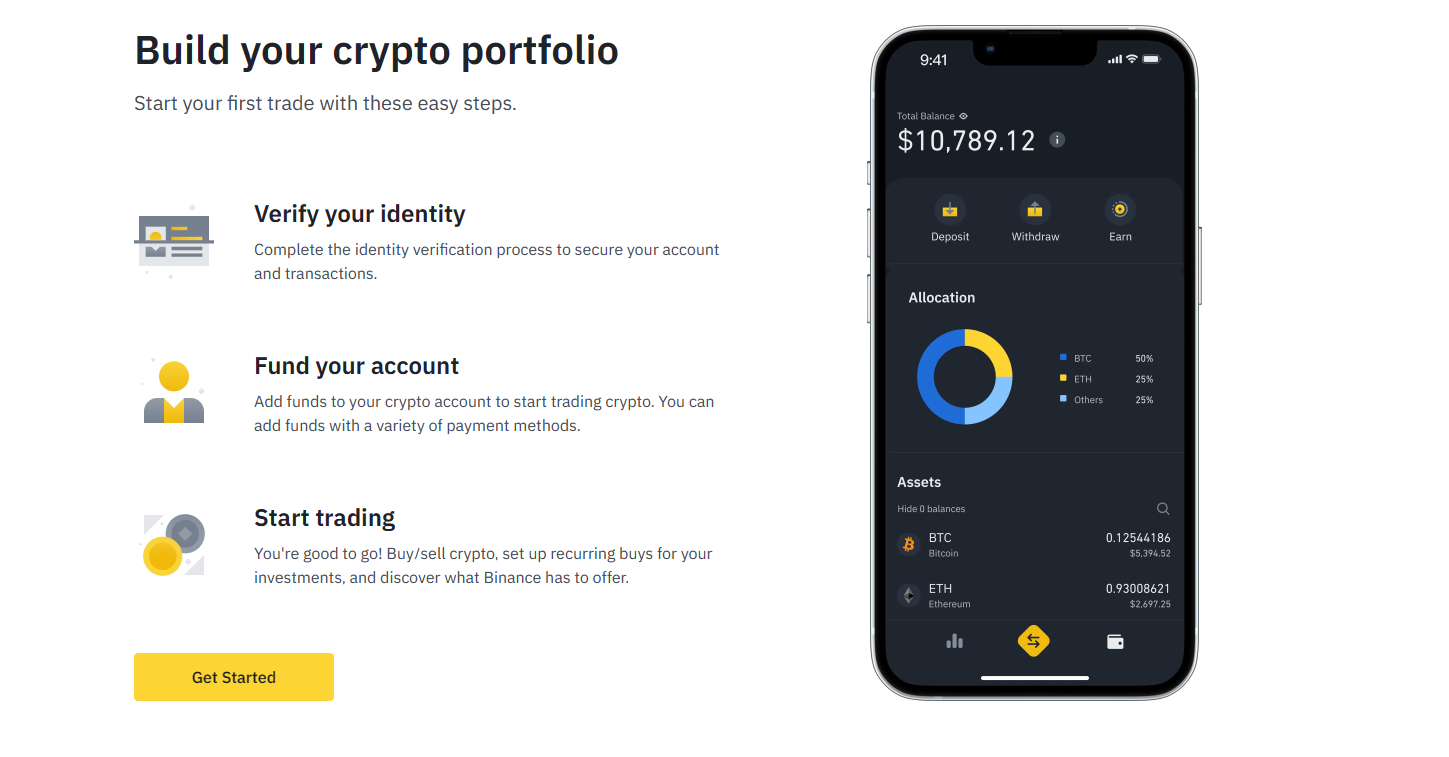 Moreover, the Binance Coin is also one of the fastest-growing coins on the market. When the cryptocurrency was launched in 2017, a single Binance Coin was priced at around $0.11. Even though Binance Coin is trading around 65% below its prior all-time high as of writing, this still translates to gains of nearly 250,000% since its creation. Did you know that some investors consider BNB to be one of the best cryptos to buy during the market crash?
Your capital is at risk. Crypto asset investments are highly volatile and speculative.
8. Tether - Cryptocurrency With Low Volatility
One main reason why many investors avoid cryptocurrencies is because of their notorious volatility. However, Tether stands out as an exception. As a stablecoin with its value pegged to the US dollar, Tether has not experienced much volatility - even when other cryptocurrencies have experienced significant declines.
In the past twelve months, the price of Tether has rarely fallen by more than 1%. Therefore, this coin is widely available across exchanges and as a means of payment by traders. Among cryptocurrencies, only Bitcoin and Ethereum have larger market caps than Tether.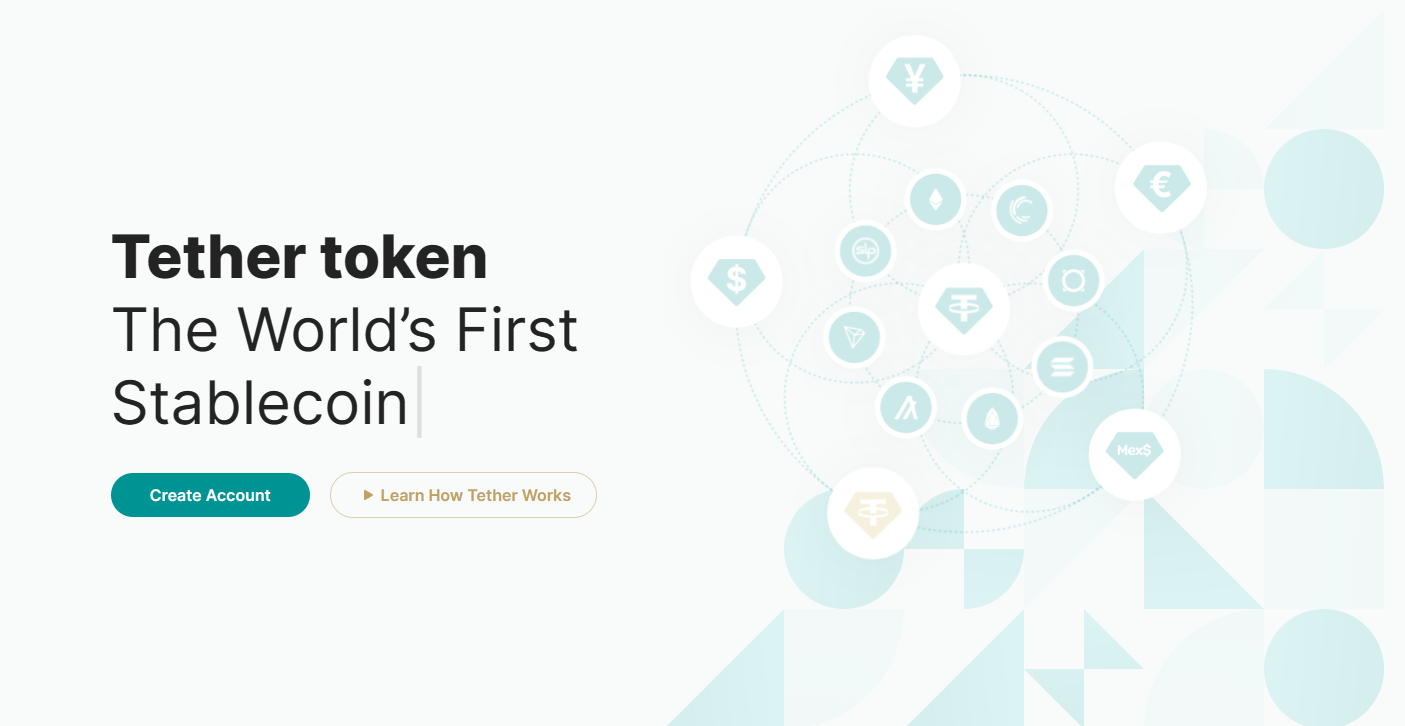 All that being said, since Tether is pegged to the US dollar, it doesn't offer any upside potential - only risk. In other words, there is no guarantee that Tether will retain its peg over the course of time - especially if a broader recession hits.
Your capital is at risk. Crypto asset investments are highly volatile and speculative.
What Would Happen to Crypto in a Recession?
In the wake of rising interest rates, many investors are looking for ways to combat a potential recession. Since the best cryptocurrencies are decentralized, this asset class is emerging as a popular investment choice among both retail clients and financial institutions.
However, as a relatively new asset, the crypto market has never previously gone through a major recession. As such, it is virtually impossible to predict how this market will behave during a global economic crisis.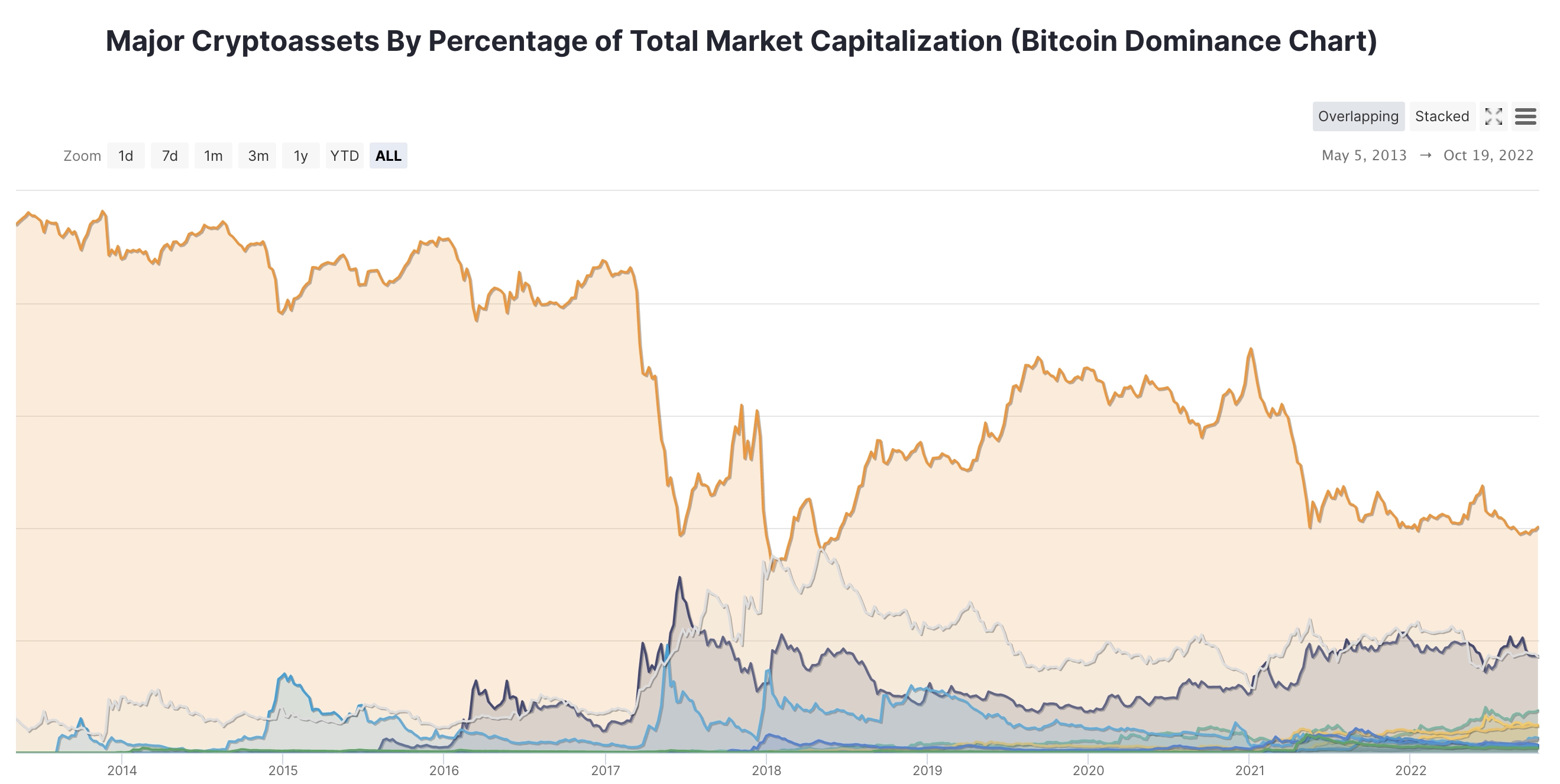 Some analysts deem that a recession could make or break certain cryptocurrencies. The chances are that some cryptocurrencies might emerge as recession-proof and thus position themselves as dominant players in the sector.
On the other hand, there will also likely be projects that capitulate and subsequently fail to recover. As of now, there is no way of knowing for certain what will happen to cryptocurrency in a recession. As such, investors should proceed with caution and ensure that their portfolio is well diversified.
Is Cryptocurrency Recession-Proof?
The first cryptocurrency, Bitcoin, was developed during the peak of the 2008 global recession.
However, it wasn't until many years later that Bitcoin began gaining traction in the broader investment market. Put otherwise, cryptocurrencies have largely existed during a time when the economy has performed well.
However, there have been periods where the global economy has faced uncertainties.
In the following sections, we will take a closer look at how digital coins have responded to times of economic uncertainty - which will help us understand the relationship between crypto and recession periods.
Crypto Market Performance - From 2008 to 2015
After the 2008 financial crisis, the first period of economic instability occurred in 2015. In the last quarter of 2015, the growth rate of US GDP bottomed out at 0.1%.
In the same 12-month period, the S&P 500 also posted its first negative year since 2008.
This economic downturn did not spare cryptocurrencies. Between 2013 and mid-2015, the market cap of Bitcoin and other cryptocurrencies fell significantly.
Crypto Market Performance - From 2017 to 2019
The second period of economic distress took place in 2018. This was soon after Bitcoin rose to popularity in 2017, breaking its own all-time highs and peaking at just under $20,000.
However, by the end of the year, the value of Bitcoin plummeted to below $12,000.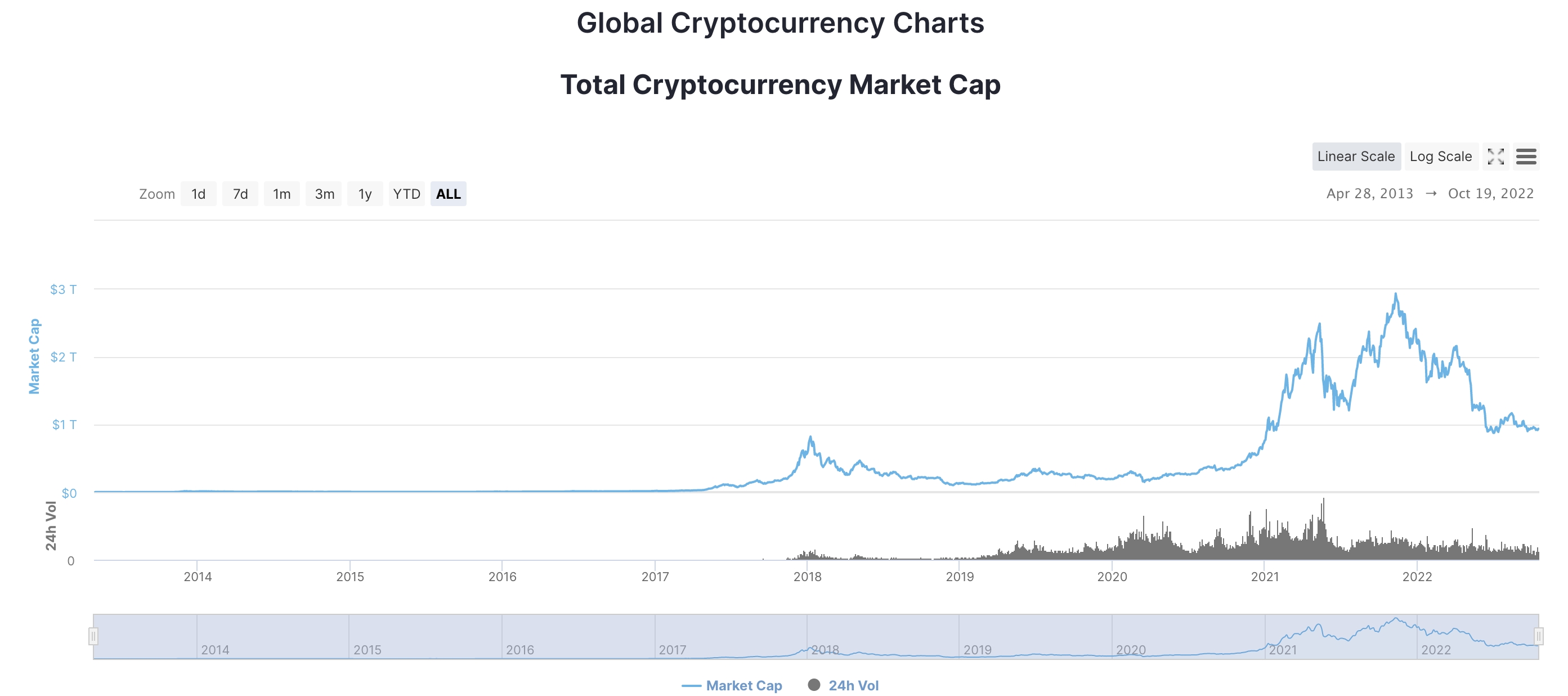 The digital coin went on to lose more value, and by the beginning of 2019, a single Bitcoin was trading at around $3,000. Bitcoin was not the only cryptocurrency that faced challenges.
In fact, after peaking at around $750 billion, the entire crypto market tumbled to fall as low as $104 billion - representing a catastrophic decline of about 85%.
Crypto Market Performance - From 2019 to 2023
The next time the global economy entered an 'uncertain period' was in 2020 - when the COVID-19 pandemic hit the markets.
However, during this period, the crypto market actually performed exceedingly well. Since then, the worries of recession have taken over the broader market.
And as is evident, cryptocurrencies have not been spared during this time of economic uncertainty.
In November 2021, the crypto sector had a market cap of over $2 trillion. As of writing, the market cap has declined to just over $900 billion.
Should you Invest in Crypto During a Recession?
It is clear from the history of cryptocurrencies that it isn't uncommon for digital tokens to lose their value during times of economic distress.
However, there is a silver lining which involves finding the best cryptos to invest in during a bear market.
Those who managed to invest in cryptocurrencies at the bottom of these cycles have gained monumental returns.
For instance, an investor who put in $1,000 in Bitcoin during the market lows in 2019 would have seen the value of the investment increase to $22,000 in late 2017.
In other words, cryptocurrencies might struggle to make gains during a recession; however, investors who are willing to take the risk during a recession might also be able to witness notable gains if and when the market eventually recovers.
That said, it is important to acknowledge that not every cryptocurrency is built to last. Out of the 21,000+ cryptocurrencies available today, only the most solid of projects will emerge successfully out of a recession.
This is why it is crucial to research individual projects to assess which ones are worth the risk when investing in cryptocurrency during a recession.
Risks of Investing During a Recession
The value of investments - whether cryptocurrencies or stocks - can fluctuate at any time, no matter the economic conditions.
However, during a recession, the chances of an investment losing its value are relatively high. As such, relying on crypto investments as a cash source to get through the recession might not be a suitable strategy.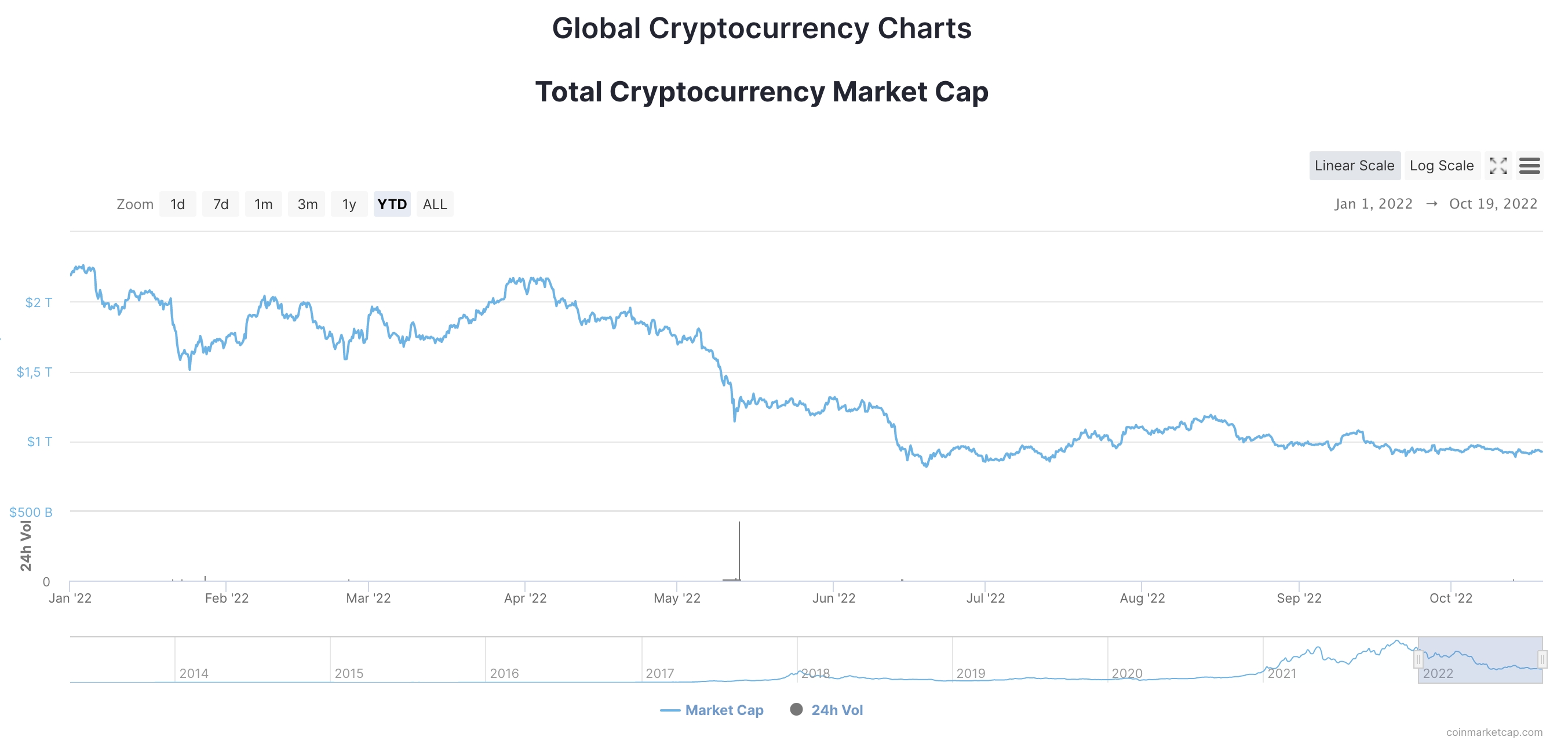 For instance:
Let's say that a crypto portfolio is worth $10,000 when the recession hits.
After a few months, the same crypto holdings might be worth only $5,000.
If an investor chooses to cash out the crypto portfolio at that point for liquidity purposes, they risk locking in permanent losses.
In other words, if investing in cryptocurrencies during a recession, it is necessary to adopt a 'HODLing' approach. This means that investors will need to sit tight and wait for the value of the cryptocurrencies to recover.
This requires finding cryptocurrencies that have long-term potential - such as Bitcoin, IMPT, or Tamadoge.
As we pointed out above, Bitcoin was created during the depths of an economic downturn. Those who took the risk at that time are now looking at massive gains of many millions of percentage points.
How to Find Recession-Proof Cryptocurrencies
As we noted above, there are a select number of cryptocurrencies that are well-positioned to weather harsh economic conditions.
When searching for the best recession-proof cryptocurrency, investors can consider the following factors.
Long-Term Potential
Needless to say, the most important aspect to consider is how a cryptocurrency will perform in the long run. For most cryptocurrencies, this comes down to use cases.
The real-life applications of a cryptocurrency are what drive its acceptance and will play a significant part in increasing its market value.
For example, Bitcoin is widely considered a long-term store of value. Similarly, Ethereum's smart contract functionality makes it a top choice for developing dApps.
Apart from established cryptocurrencies, there are also several new projects that offer attractive use cases.
Price of the Cryptocurrency
Another factor to keep in mind is the price of the cryptocurrency. When buying crypto during a recession, investors might be looking for digital tokens that have a low entry price.
In this regard, new cryptocurrencies such as Tamadoge and Battle Infinity potentially offer notable value.
These cryptocurrencies can be purchased for less than $1 per coin, and moreover, they also have plenty of room for growth.
Further, by choosing the best penny cryptocurrencies, investors can also diversify easily - without having to risk a large amount of money.
Total Supply
Some cryptocurrencies have a limited supply. When this limit is reached, often through mining, no new tokens will be produced.
In addition to this, some crypto projects also regularly burn tokens, further reducing the overall circulating supply.
If the cryptocurrency manages to maintain interest, this deflationary system could help drive the price up. Moreover, some crypto enthusiasts are now on the hunt for the best deflationary cryptos on the market.
As such, it would be wise to consider the total supply and the current circulation of any digital token before deciding whether it is a recession-proof crypto.
Conclusion
As investors weigh the possibility of a recession, many are looking for ways to protect their portfolios against a potential storm. The fact that cryptocurrencies are not tied to any central authorities makes this asset class an attractive choice for many.
When searching for the best recession-proof cryptocurrency to invest in, it is essential to evaluate the scope for long-term growth. Apart from established coins such as Bitcoin and Ethereum, investors can also consider new cryptocurrencies like Wall Street Memes.
This is a new meme coin that has raised over $25 million on presale and has a social media following of more than 1 million people - moreover, users can stake the $WSM token and receive high APYs.
Currently, $WSM is priced at $0.0337 per token with the presale to end on September 27 ahead of a highly-anticipated IEO on a tier-1 CEX.
FAQs
Does crypto do well in a recession?
As the crypto market has never gone through a recession before, it is impossible to predict how this asset class will perform if the economy is to enter a bearish cycle. Nevertheless, investors can indeed find potentially recession-proof cryptocurrency that have the capability to withstand tough economic conditions.
Are we in a recession in 2023?
A recession is defined as a period of temporary economic decline, identified by a fall in GDP in two successive quarters. By this definition, the US entered a recession in the summer of 2022 that has continued into 2023.
What are the most recession-proof investments?
A few examples of recession-proof assets include gold, cash, and Treasury bonds. Investors can also consider putting their money into healthcare stocks, consumer staples, and utilities that have historically performed better during economic stagflations. To ensure that portfolios outperform rising inflation levels, it might also be worth considering a small allocation of capital into crypto presales like Wall Street Memes.
Is crypto recession-proof?
Cryptocurrencies have not been around for long enough to predict whether or not this market will become recession-proof. Nevertheless, cryptocurrencies, as with any other asset class, can experience volatility during a recession and can thus be risky. On the other hand, while crypto prices remain low, this enables investors to enter a position at a huge discount.
---