Market Watchers Are Paying Attention to This Under-the-Radar Crypto – Here's Why
Disclosure: Crypto is a high-risk asset class. This article is provided for informational purposes and does not constitute investment advice. By using this website, you agree to our terms and conditions. We may utilise affiliate links within our content, and receive commission.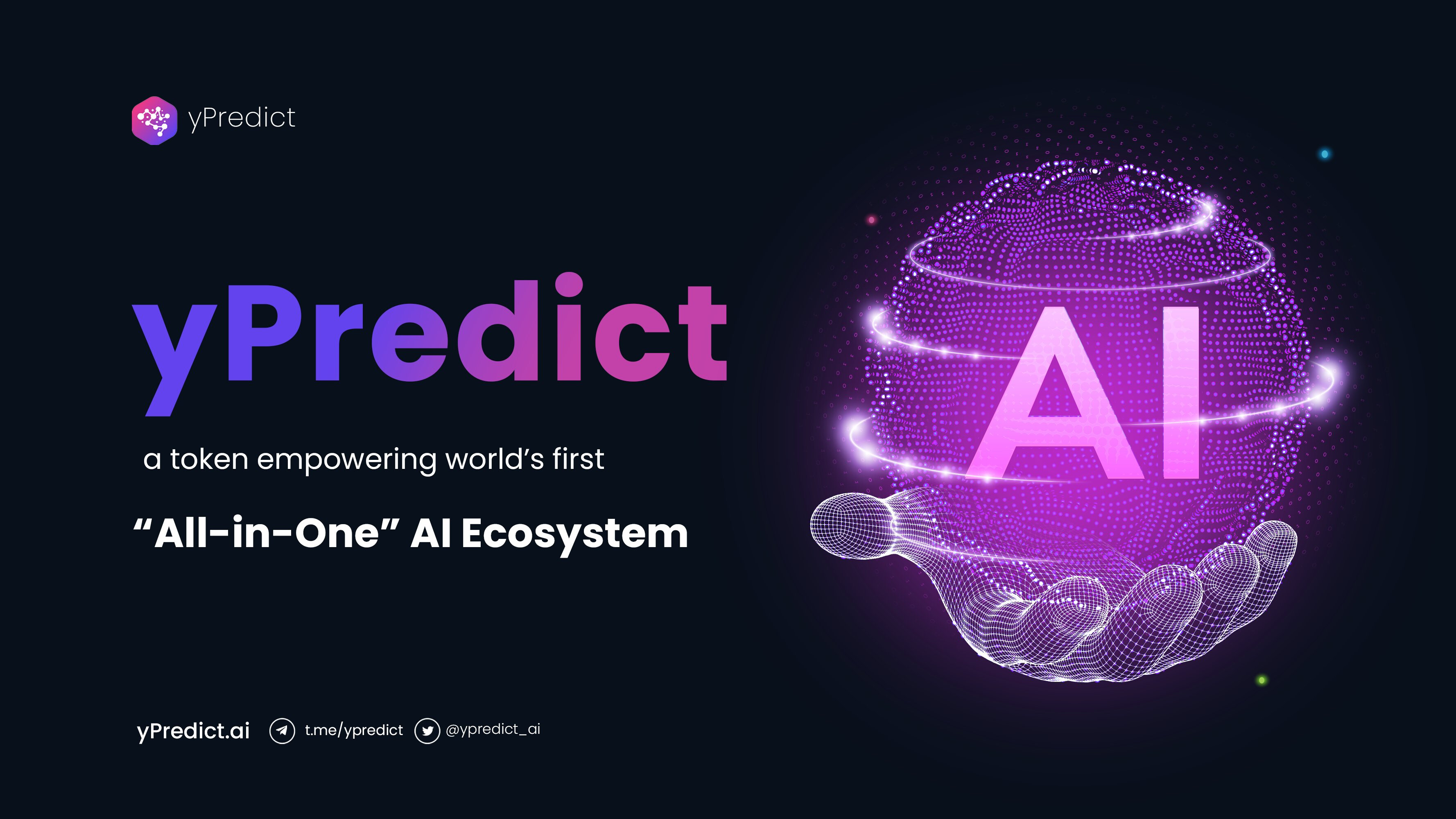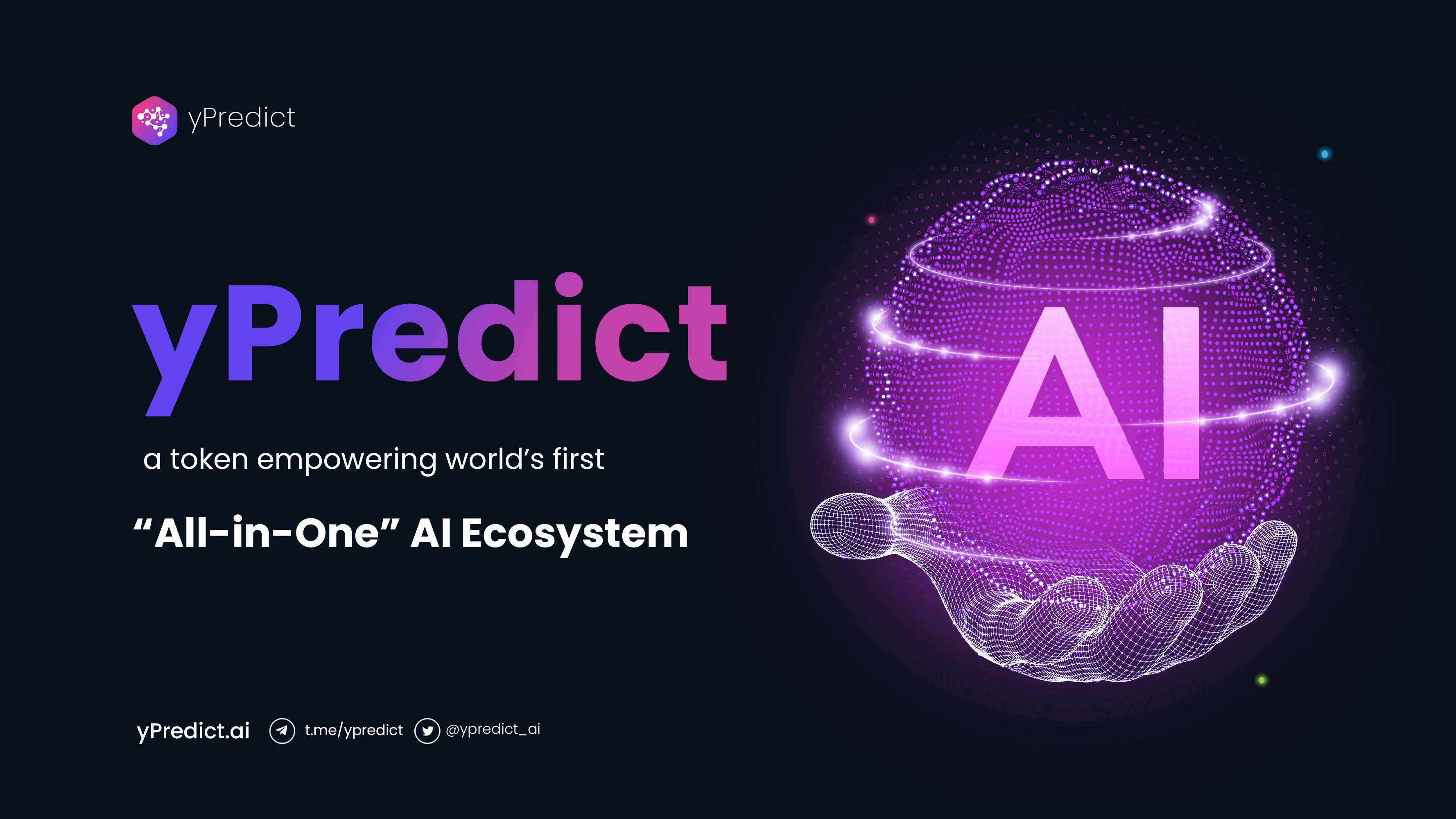 Web 3.0 is the next generation of the internet, where data and digital assets are owned and controlled by users, not by corporations or governments. It's powered by blockchain technology, which enables decentralized applications (dApps) that run on peer-to-peer networks, without intermediaries or censorship. Web 3.0 is also the era of artificial intelligence (AI), which can enhance the functionality and usability of dApps, as well as create new possibilities for innovation and value creation.
AI and Web 3.0 are two of the most disruptive and transformative technologies of our time, and they are converging to create a new paradigm for the web. In this article, we will explore how AI and Web 3.0 can work together to create a more intelligent, secure, and democratic internet, where users can benefit from the collective intelligence and wisdom of the network.
One crypto startup in the space that offers a glimpse of the power of combining AI and crypto is yPredict, which is integrating artificial intelligence into every facet of its operations. With its presale nearing completion, financial analysts are scrutinizing yPredict's offering and assessing its potential impact on crypto investment and price prediction strategies.
The Anatomy of yPredict's Presale
yPredict is in the seventh stage of its 8-staged fundraising campaign with $4.47 million already raised. When the startup hits the $4.58 million milestone, the presale will advance to the final stage, shifting the token price from $0.10 to $0.11. 
To date, 80 million out of a total supply of 100 million tokens have been set aside for this presale. Upon reaching Stage 8, 21.875% of the total supply will go on sale, equivalent to 17,500,000 tokens valued at approximately $1.9 million. The ultimate fundraising goal for the presale is set at $6.5 million.
Beyond Crypto: yPredict's AI-Infused Services
The AI crypto offers a product suite that showcases the company's AI vision, which includes tools for crypto signals, technical analysis, and real-time sentiment analysis on popular cryptocurrency. Other products in the pipeline include yPredict Analytics, yPredict Repository, and yPredict Terminal.
After the presale ends, yPredict intends to release its analytics product, widening the scope of crypto investment and price prediction capabilities.
How Does yPredict Stack Up?
In an industry valued at around $2.3 billion, AI crypto projects are not scarce. What distinguishes yPredict is its relatively modest market capitalization goal of $6.5 million. 
For context, several other AI-powered projects in the cryptocurrency sector are valued between $50 and $100 million. yPredict is also working on a rewards mechanism, planning to allocate 10% of subscription revenues to a staking pool, potentially offering an annual percentage yield much higher than the industry average of 5-10%.
Token holders are expected to benefit in multiple ways, including discounted access to a range of platforms within the yPredict ecosystem, such as data repositories and analytical tools. Access to yPredict Analytics, which claims to predict cryptocurrency prices with "extreme precision," requires a minimum token holding of $500.
As the crypto presale comes to a close and as the startup prepares to further entrench itself in the fields of crypto investment and price prediction, yPredict is potentially shaping up to be more than a regular player in the crypto startup scene. 
It seeks to carve out a unique space at the intersection of artificial intelligence and cryptocurrency, a move that is being closely watched by market analysts and prospective investors.
Disclaimer: Crypto is a high-risk asset class. This article is provided for informational purposes and does not constitute investment advice. You could lose all of your capital.
---