Crypto Enthusiasts Try to Decode Buffett's Hate for Bitcoin
After an investor and one of the richest man in the world Warren Buffett once again offered his ever-constant insight into crypto, this time calling Bitcoin "probably rat poison squared," theories abound on why he is so dead-set on proving to the world that crypto is evil personified.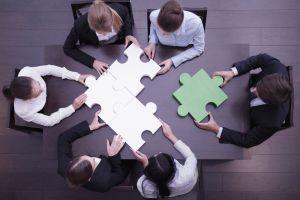 The time, the Oracle of Omaha was speaking at the annual Berkshire Hathaway, an American multinational conglomerate holding company, run by Buffett, shareholder meeting on Saturday.
One of the theories that seems to hold most merit is that Buffett's obvious distaste for all things related to cryptocurrency is based in fear: among Berkshire Hathaway's biggest holdings are traditional financial institutions such as Wells Fargo (the largest by far), Goldman Sachs or Bank of New York Mellon. As the Redditor et-nad who first pointed this out puts it, "His firm will collapse if he started supporting crypto. Not surprised."
Buffett's words should not be taken as scripture in the cryptoverse, and his support, or lack thereof, is not hindering the adoption of crypto all that much, according to other Redditors who had joined the discussion. "Buffet likes slow, steady, stable, proven industries that produce small but consistent returns. Crypto definitely doesn't fit into any of the above categories," says one.
Another points out that his loud hatred is perhaps unwarranted: "I like red sauce pasta. It doesn't mean I should go bashing white sauce pasta," comparing it to Buffett's general reactions. Another replied, "Go take your reasonable, well-adjusted outlook on life elsewhere. Your kind isn't welcomed here."
Buffett has a history of being wrong about new technologies: only recently, he admitted he was wrong about both Google and Amazon, having expressed his disbelief in the companies when they first emerged.
In either case, Berkshire Hathaway keeps growing. Its revenues stood at USD 242 billion last year, or 8% more than in 2016. While it assets increased by 13%, to USD 702.1 billion, in the same period, according to the annual report of the company.
---