Is it Too Late to Buy Ethereum? ETH Price Keeps Falling But Eco Friendly Ecoterra Just Hit $4.5 Million – 100x Potential in 2023?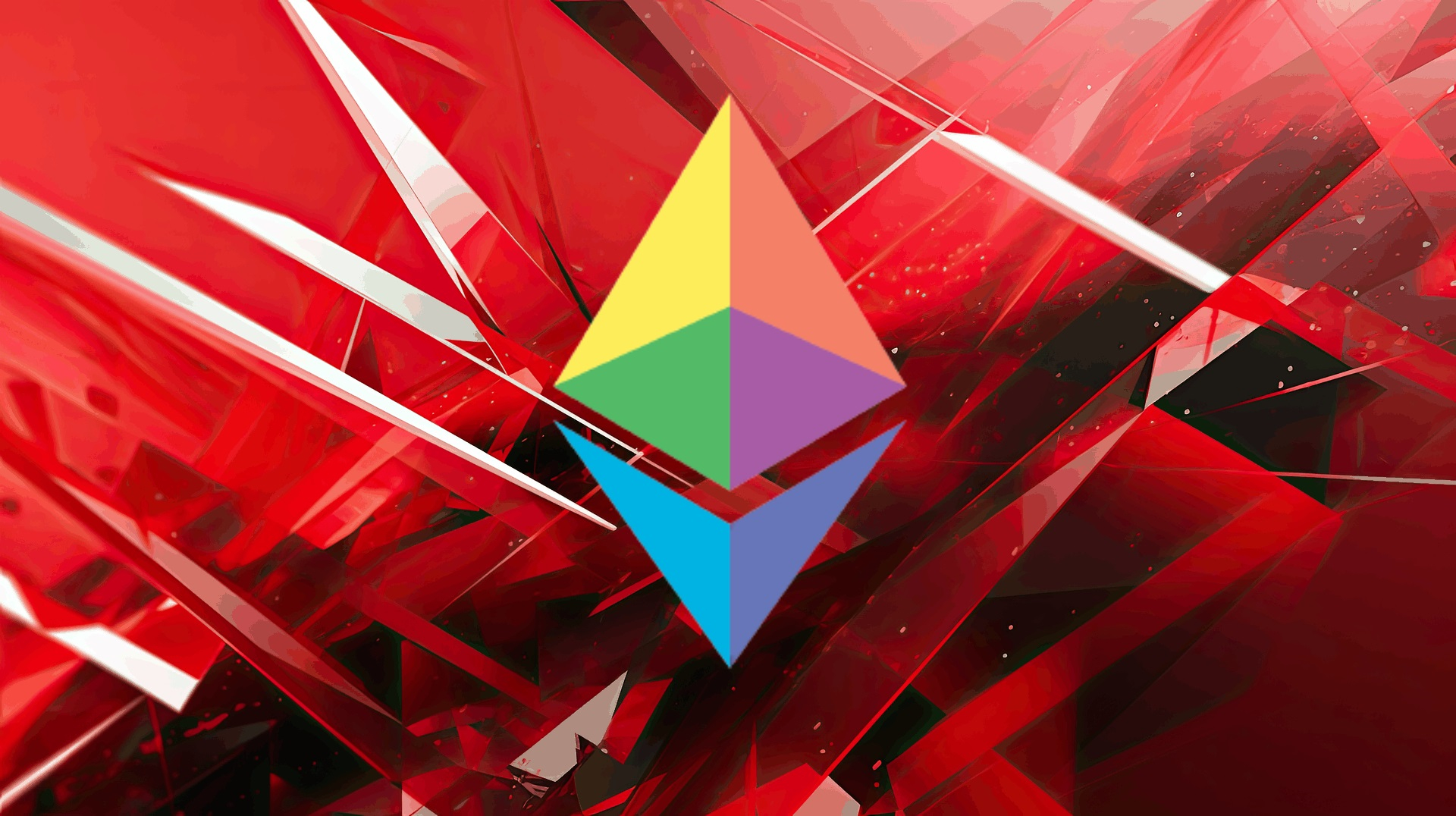 After more than a month of consolidatory ranging, Ethereum's (ETH) price remains steadfast in a tightly fought range.
Currently trading at $1,858 (a 24-hour change of -0.79%), Ether appears to have once again been rejected by a tough ceiling of resistance at $1,925.
Now in a minor -3.60% retracement move, markets are on edge as ETH heads for a retest of support at the tricky MA20.
Ethereum (ETH) Technical Analysis: Consolidation Continues...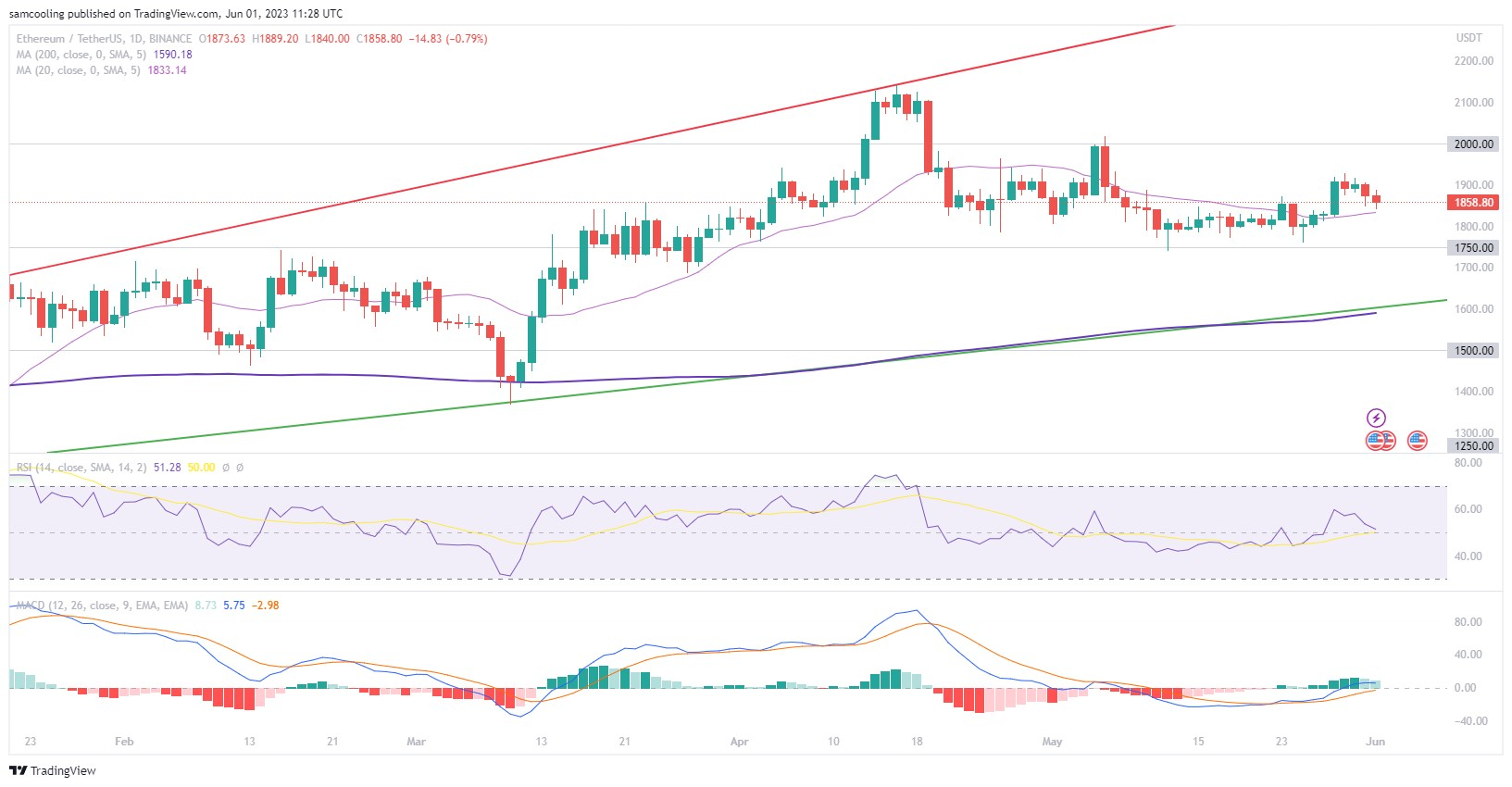 Indeed, the MA20 has formed a critical moving average since April - suppressing upside price moves for over 35 days.
A breakthrough moment last week could be the last chance at a return to a technical rally structure for Ether on the short-time frame (STF), and a strong bounce from support here could supercharge price action.
But despite a continuation of the mid-range pattern, Ethereum's oscillators cloud judgment.
With an RSI sat at 51, a marginal display of bearish divergence, many are wondering whether the current price level is sustainable.
Indeed, the recent retracement move has failed to flip to an oversold signal on the RSI, and this could demand ETH price pushes lower.
In contrast, the MACD provides a lot of hope, with an incredibly bullish 8.78 reflecting the newfound support above the MA20.
Ethereum On-Chain Analysis: Will Accumulation Window Impact ETH Price?
Shifting attention to Ethereum on-chain, there has been a seismic reversal of market behavior worthy of attention.
Looking at Net Transfer Volume from/to Exchanges, there has been a clear change in sentiment towards accumulation behaviour since May 23.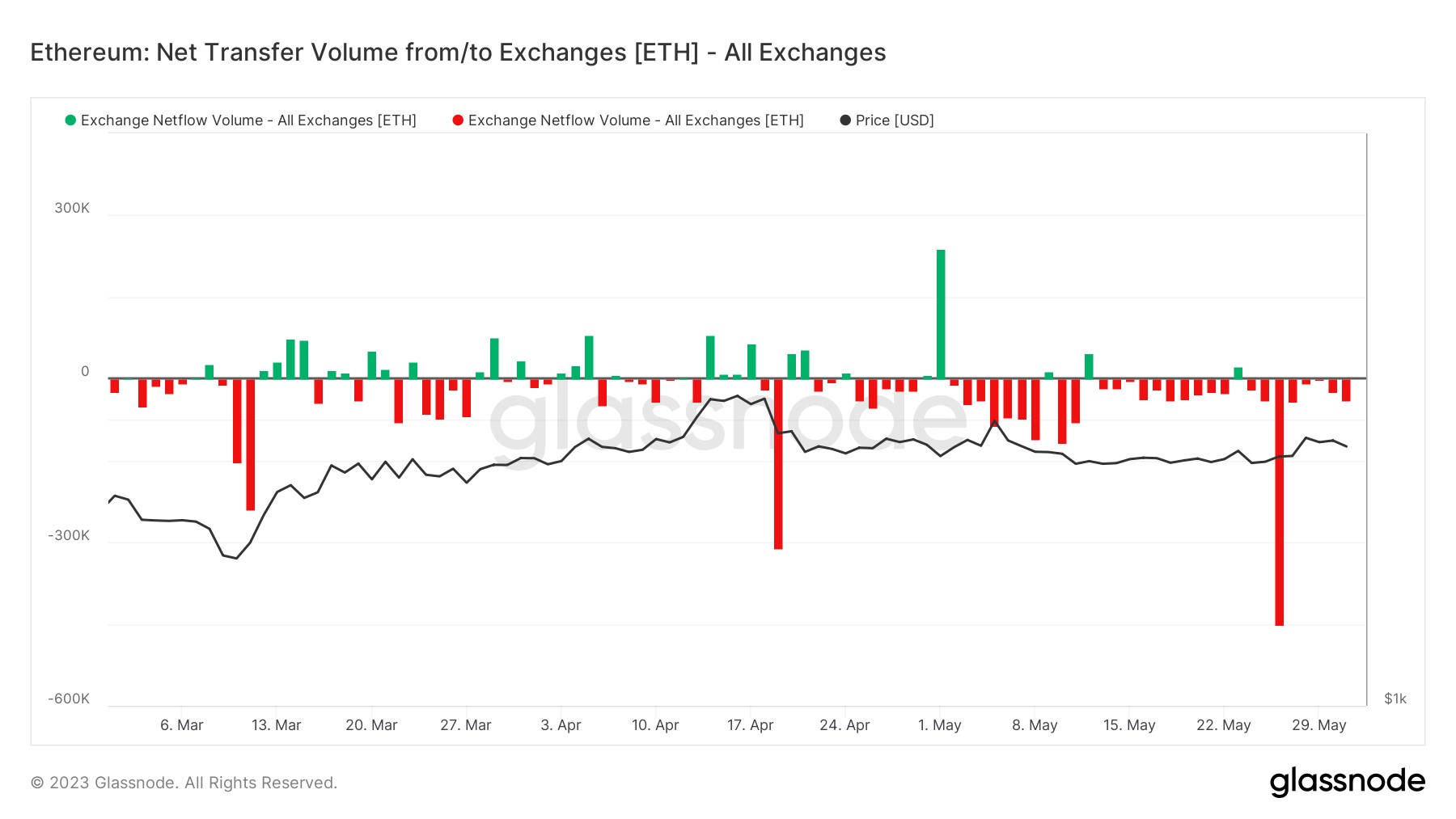 Now in the 9th day of net outflow (depicting Ether moving from exchange accounts into cold storage wallets or staking), more than 600,000 ETH has moved off exchanges in recent days (with a value of $1.125bn).
This accumulation has been characterized by a huge outflow on May 26, which saw a whopping 451,806 ETH (worth $825m) withdrawn in just one day.
Overall, this suggests ETH price is likely to push up as accumulation pressures supply dynamics.
Ethereum (ETH) Price Prediction: Rain or Shine?
With technical structure fighting to resume, and on-chain signaling suggesting a shift in market sentiment from distribution to accumulation, the ostensible downside slide of Ethereum might not be all it seems.
If Ethereum bulls can successfully defend the MA20 mark, forming a new support level - then ETH price is likely to push up to $2,000 (+7.4%).
However, the downside risk isn't insignificant. If the MA20 gives way - then the ETH price could plummet back down to local support at $1,785 (-4.15%).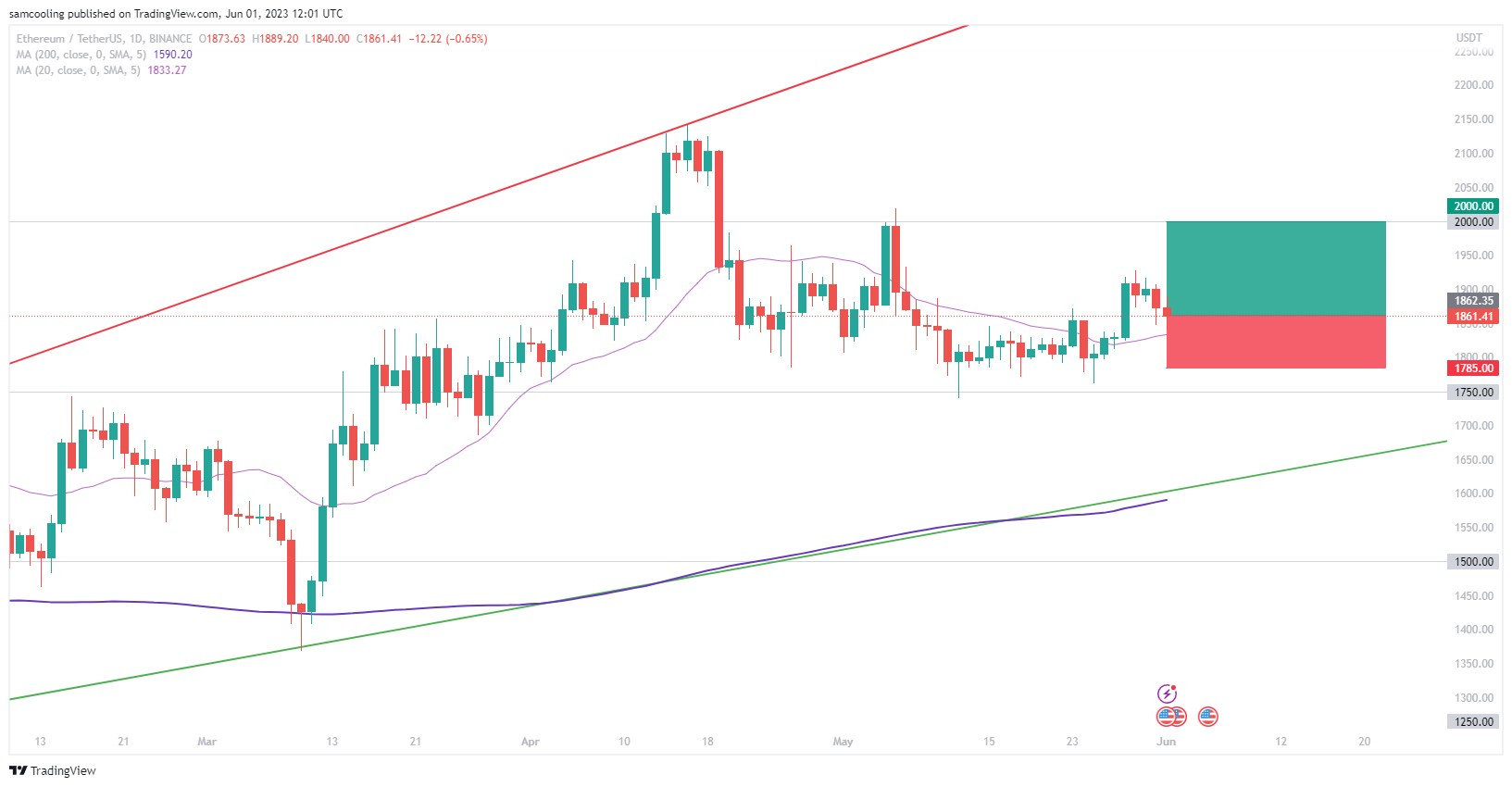 This leaves Ethereum with a Risk: Reward ratio of 1.78 - a fair entry.
But despite the attractive risk: reward ratio, returns here are limited by price structure - if an investor committed $1,000 to an Ethereum long position, they could only expect to make a poxy $74 in the best case.
While nothing to be laughed at, these aren't the lucrative returns that draw people to crypto, and indeed many retail traders are looking to assume more aggressive risk profiles in order to fuel seismic gains.
One such opportunity, leading the pack with the huge promise of using blockchain to unlock the climate change conundrum, is Ecoterra.
Ecoterra: The Best ETH Price Downturn Alternative?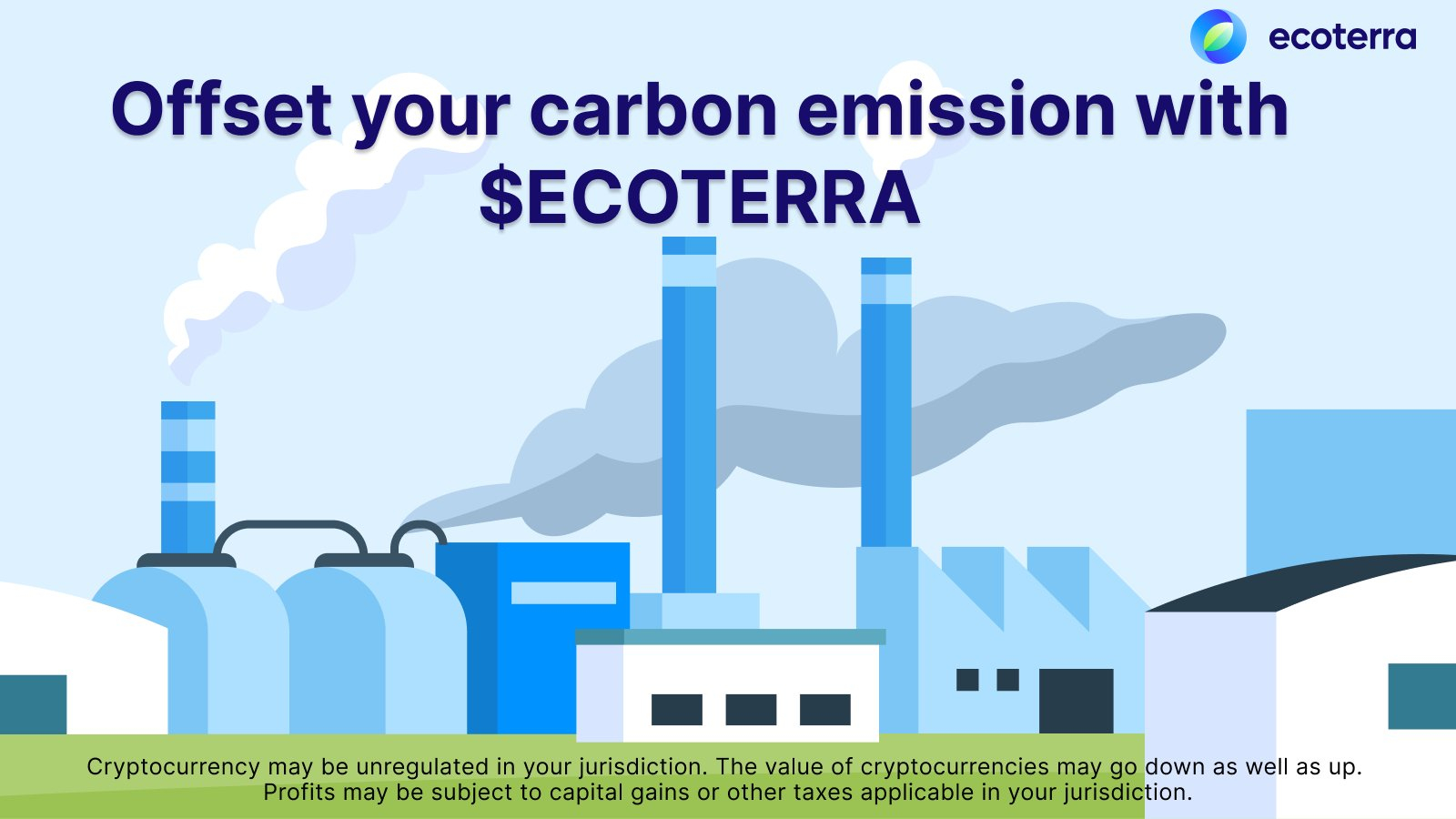 Ethereum's market is facing turbulence, but an exciting newcomer, Ecoterra ($ECOTERRA), is changing the game.
Providing investors with the opportunity to bank on eco-friendly blockchain platforms, this green crypto coin has already raised a staggering $4.5 million.
Ecoterra ingeniously combines blockchain technology's transformative power with an all-out war on climate change and wasteful resource practices.
Ecoterra Innovates with Planet Changing Recycle2Earn Technology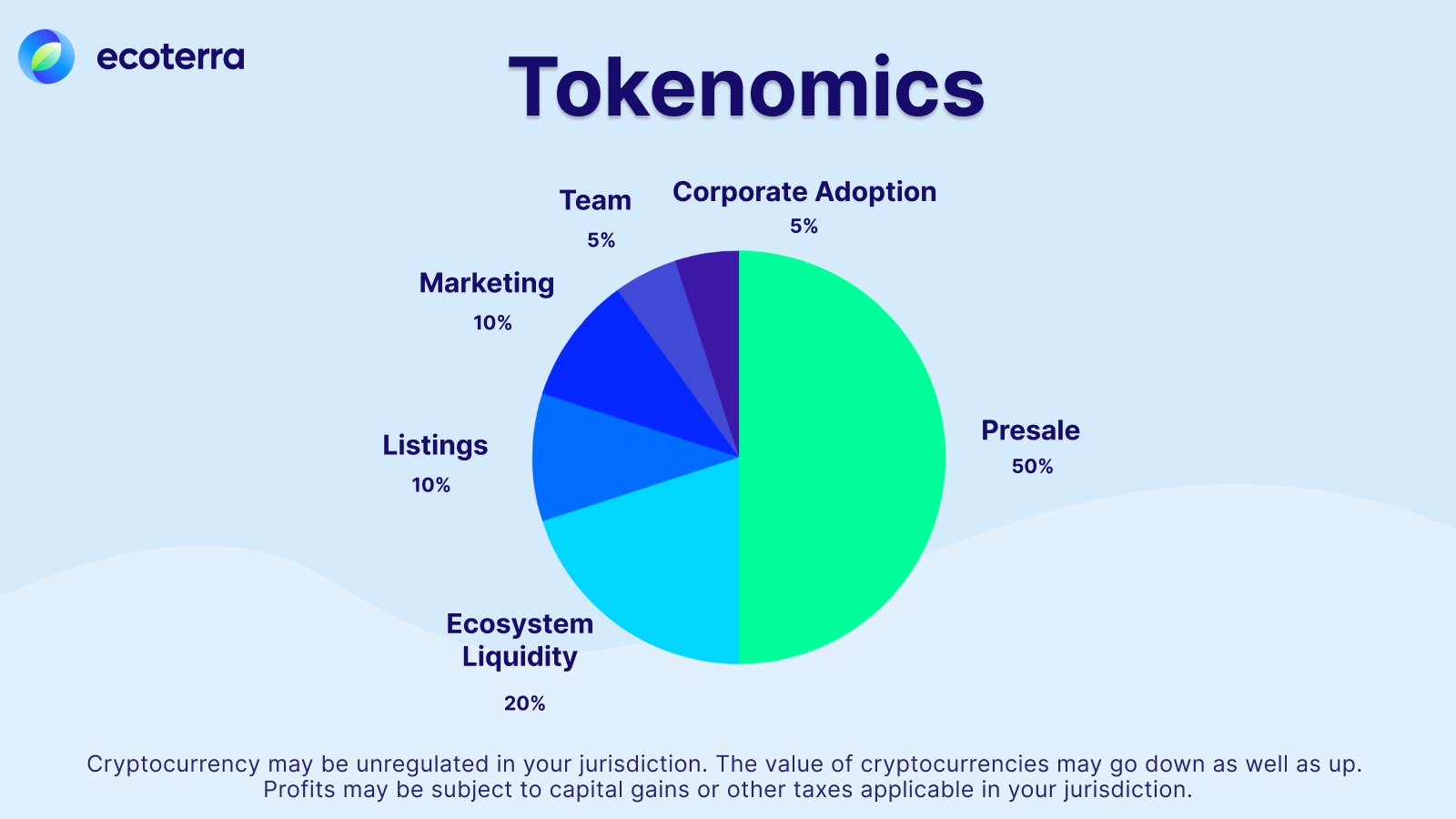 With its presale currently at the 7th stage, ecoterra has already raised $4.5 million, bringing it astonishingly close to its $4.775 million target.
The unique appeal of ecoterra lies in its innovative Recycle-to-Earn (R2E) system, which promises to redefine sustainable recycling.
By leveraging the decentralized nature of blockchain, ecoterra rewards users for responsible recycling practices, attracting global brands like Coca-Cola, Carlsberg, and Evian.
But why should you care about Ecoterra?
Here are three compelling reasons:
1. Ecoterra Presale: An Exclusive Chance to Invest and Make a Difference
The ecoterra presale presents a golden opportunity to buy into a project that's making waves in the crypto world, following a recent award at the Blockchain Economy Summit in Istanbul.
With the native $ECOTERRA token available at $0.0085 before its jump to $0.00925 upon hitting the presale target, investors are treated to a prime chance to back a sustainable future while enjoying considerable returns.
As the token's price ascends, early presale investors stand to gain from significant ROI, alongside future staking protocols for passive income generation.
2. Pioneering the Green Revolution with Blockchain Technology
Ecoterra stands out with its unique blend of environmental conservation and blockchain.
By creating a transparent record of each user's environmental impact and incentivizing eco-conscious practices with its cryptocurrency, Ecoterra offers an impressive package of environmental responsibility and economic growth.
3. Becoming a Part of Ecoterra's Eco-friendly Revolution
There's never been a better time to be part of the green revolution in crypto, and ecoterra offers an exclusive chance to get on board, and take the fight back to climate change using the latest and greatest in blockchain technology.
Don't Miss Out on Final Moments of Ecoterra Presale
With an upcoming increase in the token price and a limited supply of two billion (half of which is available for presale), the time to act is now.
Ecoterra isn't just a lucrative investment opportunity, but a step towards a sustainable future.
With a clear path to success and long-term commitments, Ecoterra stands as a testament to the potent combination of blockchain and environmental initiatives.
It recently featured in an eco crypto ranking by top analyst Jacob Bury, further solidifying its reputation.
So, will you seize the opportunity and become a part of ecoterra's eco-friendly revolution?
As the presale clock ticks, the time to act is now.
Show your support for global climate change efforts and join ecoterra – a project that truly makes a difference.
Disclaimer: Cryptocurrency projects endorsed in this article are not the financial advice of the publishing author or publication - cryptocurrencies are highly volatile investments with considerable risk, always do your own research.
---