Is Bitrock Price Going To Zero? Down 80%, New ERC-20 Token Launches This Week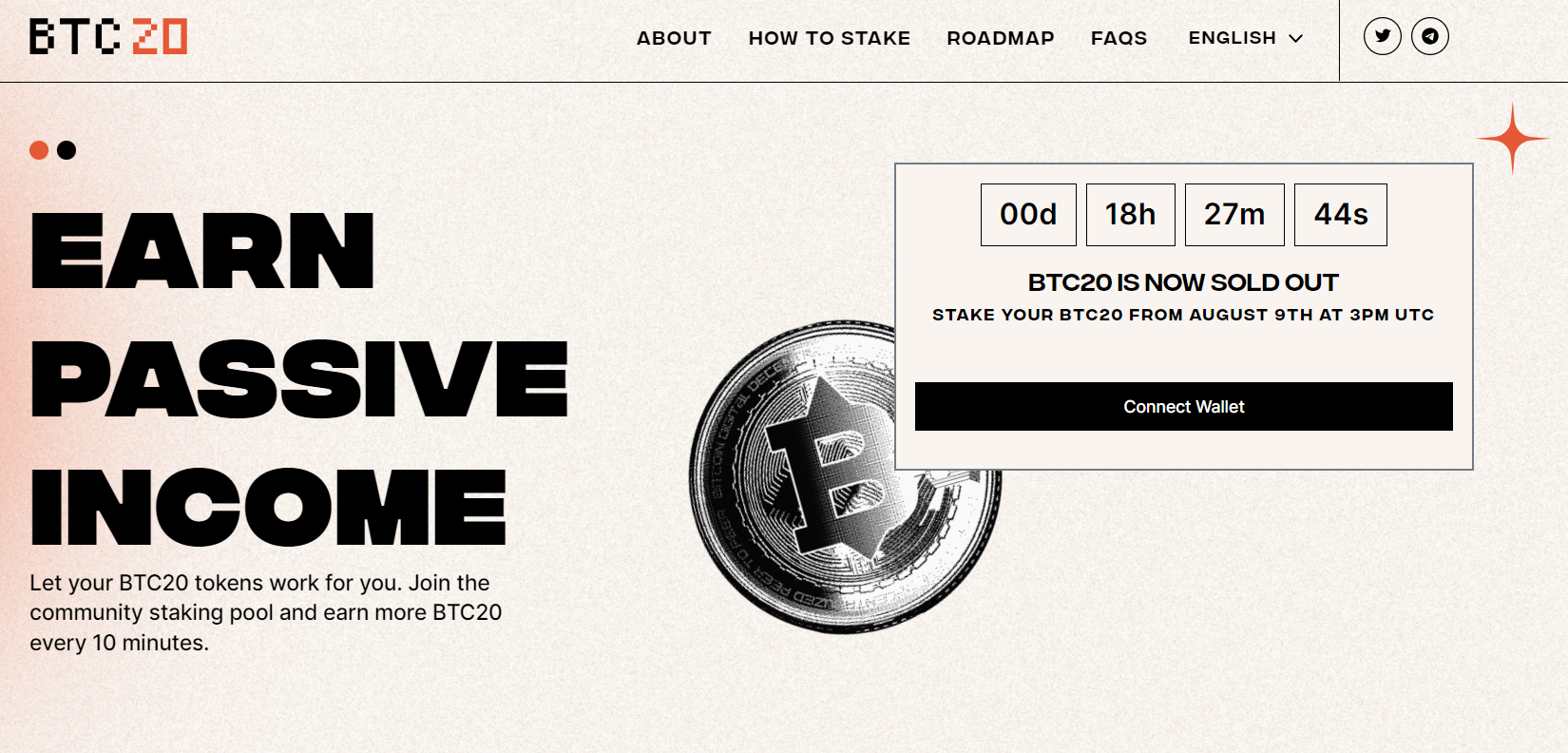 After a stratospheric run-in mid-July that saw the Bitrock (BITROCK) nearly 8000x from its decentralized exchange (DEX) launch price of $0.000037 to reach highs of around $0.30 per token, the token has come under massive sell pressure.
BITROCK was last trading slightly below $0.06, more than 80% down from its recent highs and with its market cap having shrunk to around $6 million.
Bitrock is a new Ethereum layer-2 scaling blockchain that boasts high speeds, near-zero gas fees and features a unique multi-chain DEX.
Bitrock's DEX allows users to trade crypto across multiple chains without needing to use DEXs native to those chains, hold the native tokens of these chains, or pay for gas fees in those native tokens.
It achieves this via an aggregation system that allows for users to pay for necessary gas in BITROCK, which is an ERC-20 token issued directly to the Ethereum network.
Is Bitrock Going to Zero?
The aggressive pullback from the all-time printed back in late July is showing no signs of stopping just yet, with some fearing that Bitrock could be headed back to zero.
For now, the token's promising use case, given it powers the exciting new Bitcoin chain and DEX, should hold its value up, at least somewhat.
Overtime, the Bitrock chain/DEX's actual utilization will determine the value of BITROCK.
If the chain/DEX is able to attract a substantial user base like other Ethereum sidechains like Polygon, Arbitrum and Optimism, Bitrock could find itself as a token with a market cap in the $100s of millions.
50-100x gains are a possibility in the coming years, if the chain sees substantial adoption.
Exciting New ERC-20 Token Launches This Week
While Bitrock was the center of a lot of hype in July, August's big hit could be a new ERC-20 token called BTC20.
BTC20, which markets itself as a second chance to get in on bitcoin back when it cost $1 back in 2011, as well as as a better version of the original bitcoin, sold out a blockbuster $6.05 million presale in under two weeks last week.
BTC20 is set to launch on Ethereum-based DEXs on the 10th of August at 1500 UTC and could see an explosive start to life, given pent-up demand and FOMO that has been building since the token's presale ended last week.
In terms of what sets BTC20 above the original bitcoin, observers have highlighted the fact that it exists on the faster, greener Ethereum blockchain, which is also the heart of the world of Decentralized Finance (DeFi) as a key selling point.
It also offers its investors an exciting passive income opportunity should they choose to stake their coins.
As per a tweet from the official BTC20 Twitter account, these yields could hypothetically reach into the 100s of percent per annum, depending on the size of the BTC20 staking pool.
For those who managed to get in on the BTC20 presale, staking will become available on the 9th of August at 1500 UTC.
Given the impressive yields on offer, expect a good portion of the supply to be committed to staking.
This incentive to HODL should reduce supply on offer when BTC20 launches on exchanges the following day, which could help the token pop in price.
At a current market cap of only around $6 million, there is plenty of room for BTC20 to explode to the upside.
10x gains or more should not be ruled out.
Disclaimer: Crypto is a high-risk asset class. This article is provided for informational purposes and does not constitute investment advice. You could lose all of your capital.
---