This Ethereum Layer-2 is on Fire – Here's What That Means for ETH Price
Disclosure: Crypto is a high-risk asset class. This article is provided for informational purposes and does not constitute investment advice. By using this website, you agree to our terms and conditions. We may utilise affiliate links within our content, and receive commission.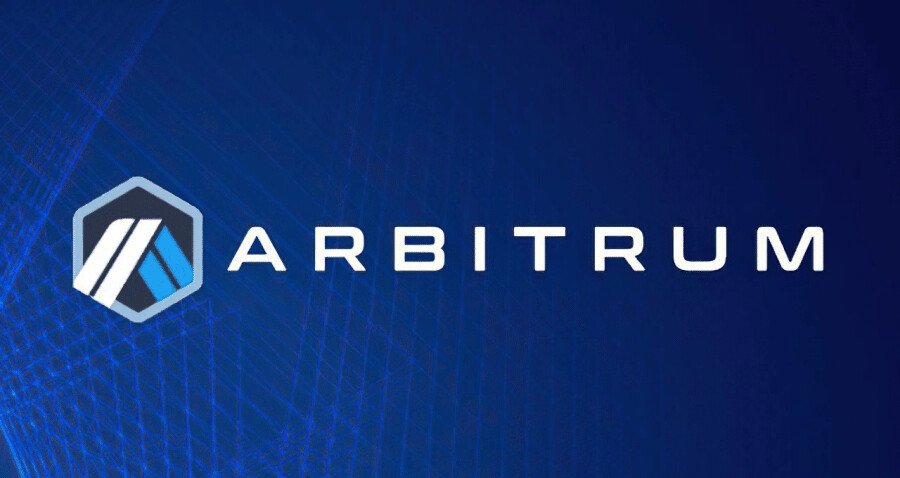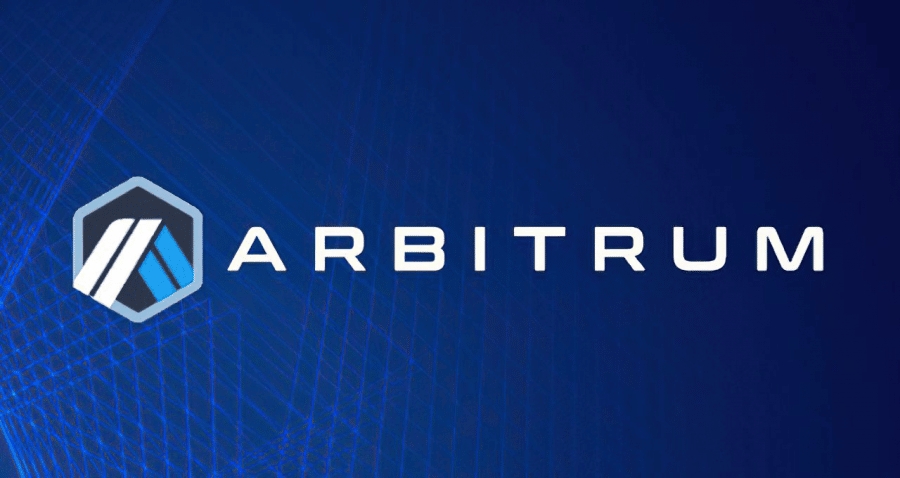 Ethereum layer-2 scaling solution Arbitrum, which is able to substantially increase transactions per second by batching transactions together off-chain into so-called roll-ups, is seeing explosive growth. Daily fees generated by the protocol on Thursday hit their highest level since June 2022 at nearly $300,000. That means Arbitrum ranks as the seventh highest cashflows generating crypto protocol according to Cryptofees.info.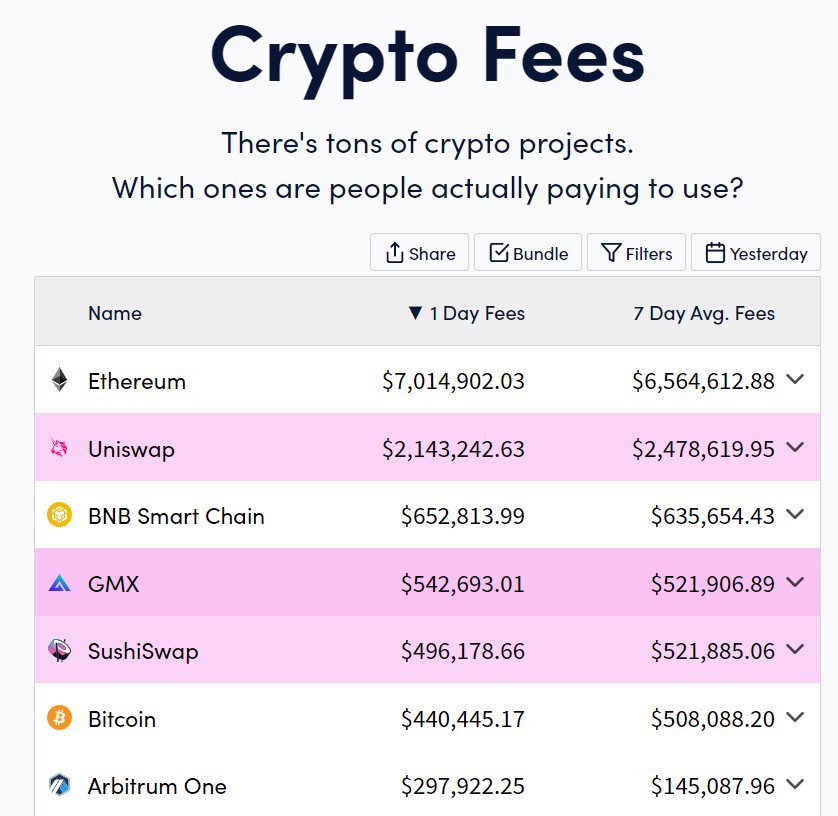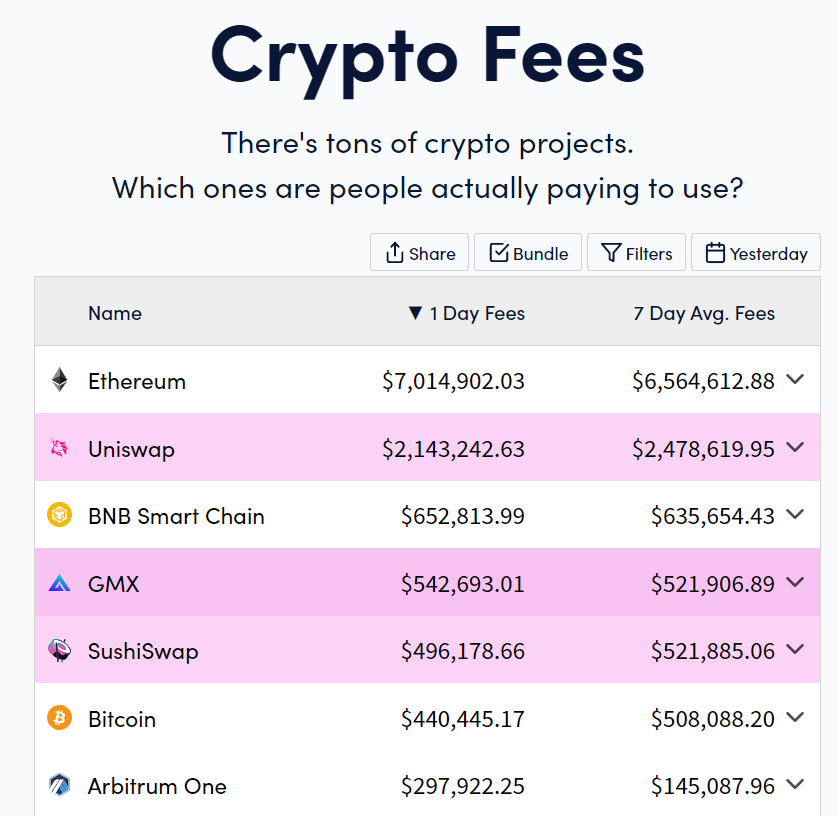 The surge in fees generated has come hand in hand with a surge in the number of daily transactions taking place on the protocol of now more than 1 million per day. Indeed, the surge in transactions made headlines recently when Arbitrum transactions managed to exceed Ethereum network transactions on one day earlier this week. At the start of the year, daily Arbitrum transactions were in the 200,000 area.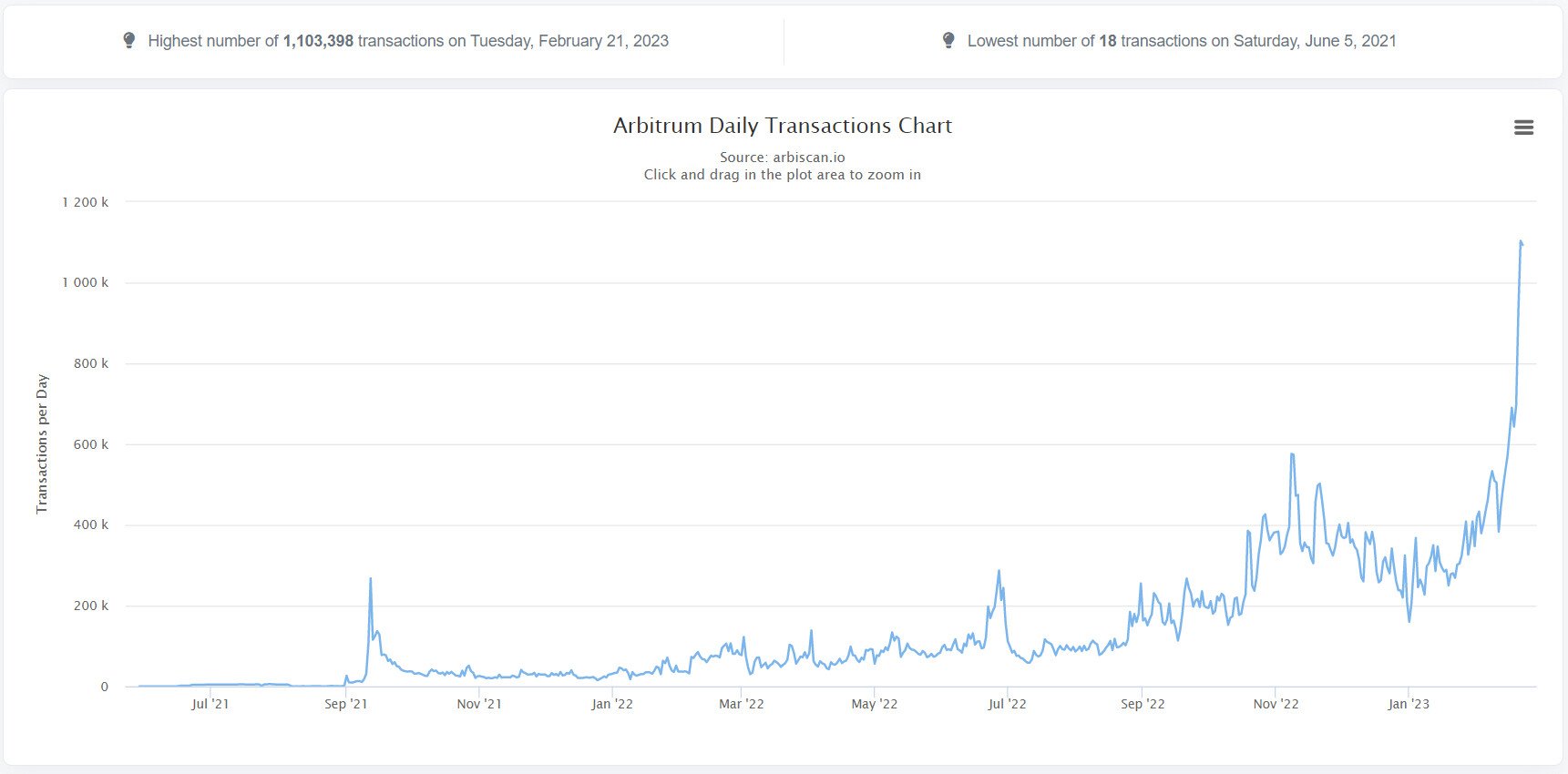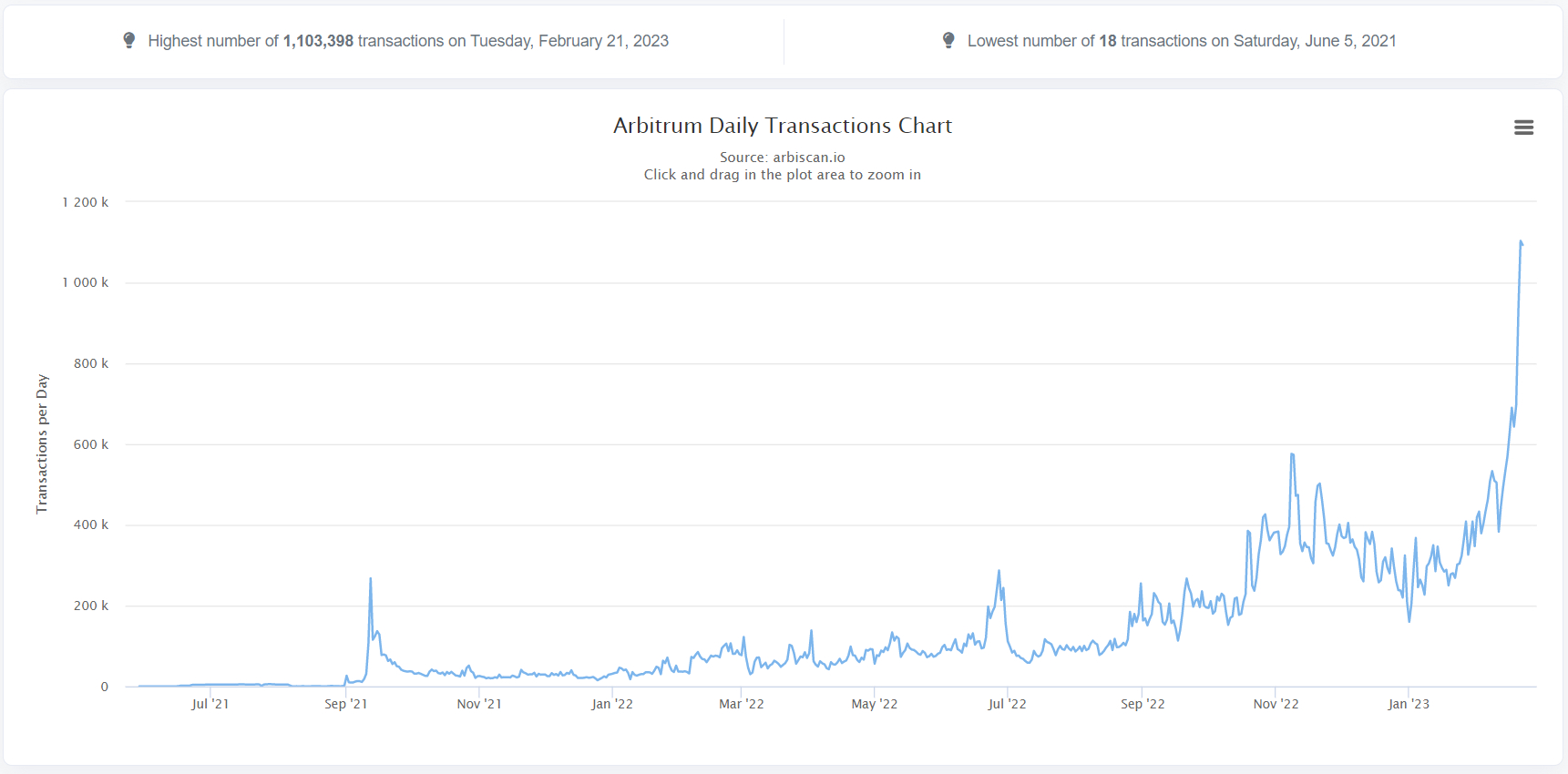 Daily Active Addresses, seen as a good proxy for the number of daily active users on the protocol, have also surged to new record highs above 130,000 recently. That's up from under 50,000 at the start of the year.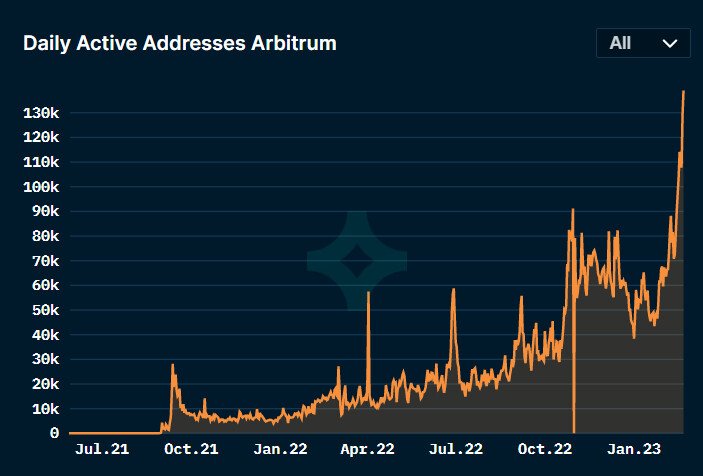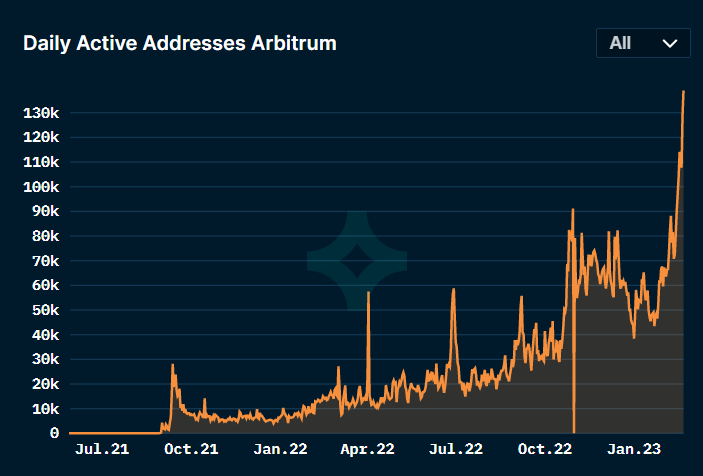 The number of unique addresses registered on the protocol continues to post impressive growth, and should soon surpass 3 million.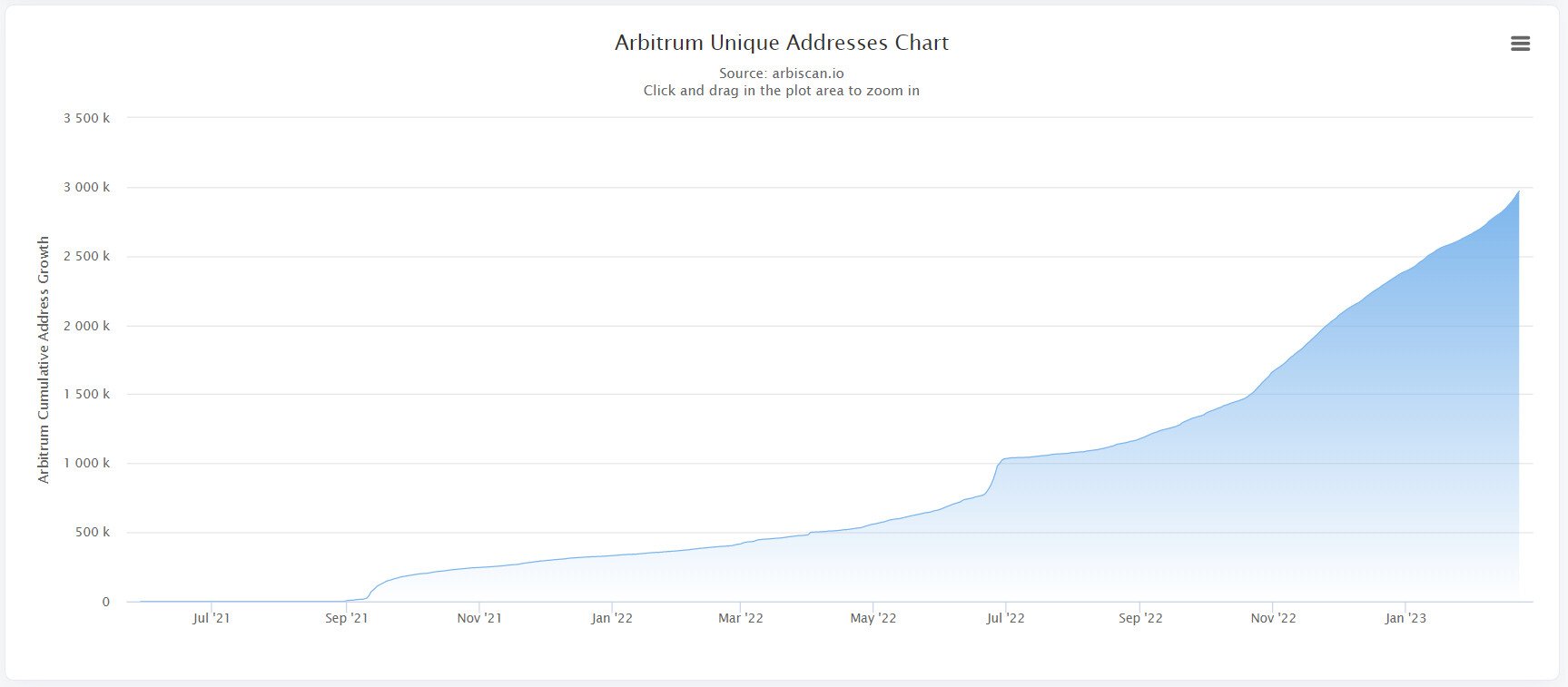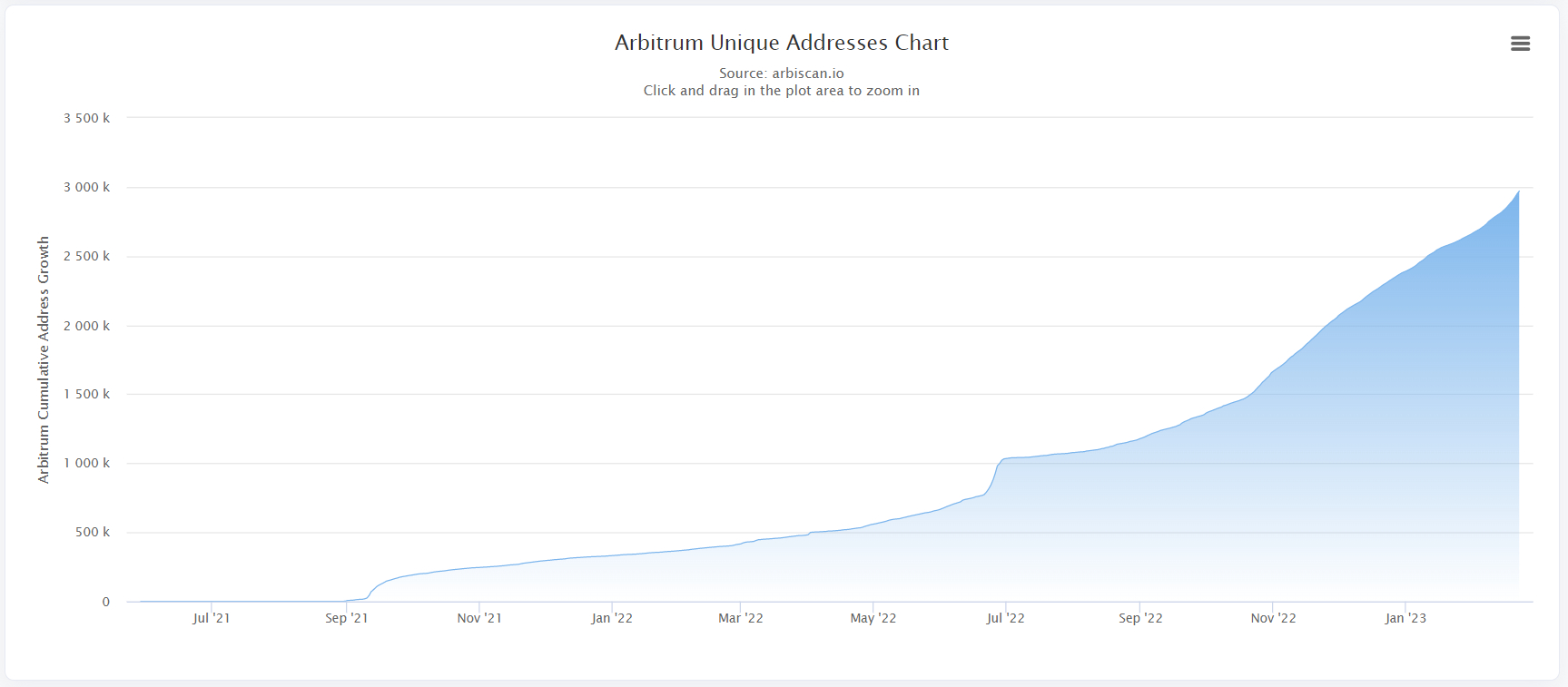 "Arbitrum is seeing aggressive growth in users/active users/transactions/revenue, led by wider adoption and the scale-up of DeFi and gaming applications on the chain," commented analysts at Bernstein in a note earlier this week. Bernstein noted impressive growth in a number of Arbitrum-based decentralized exchanges, including GMX.
GMX recently surpassed $100 billion in all-time trading volume, according to DeFi Llama, most of which has taken place on Arbitrum. On Wednesday, daily GMX swap volumes on Arbitrum hit their highest last December at above $23 million.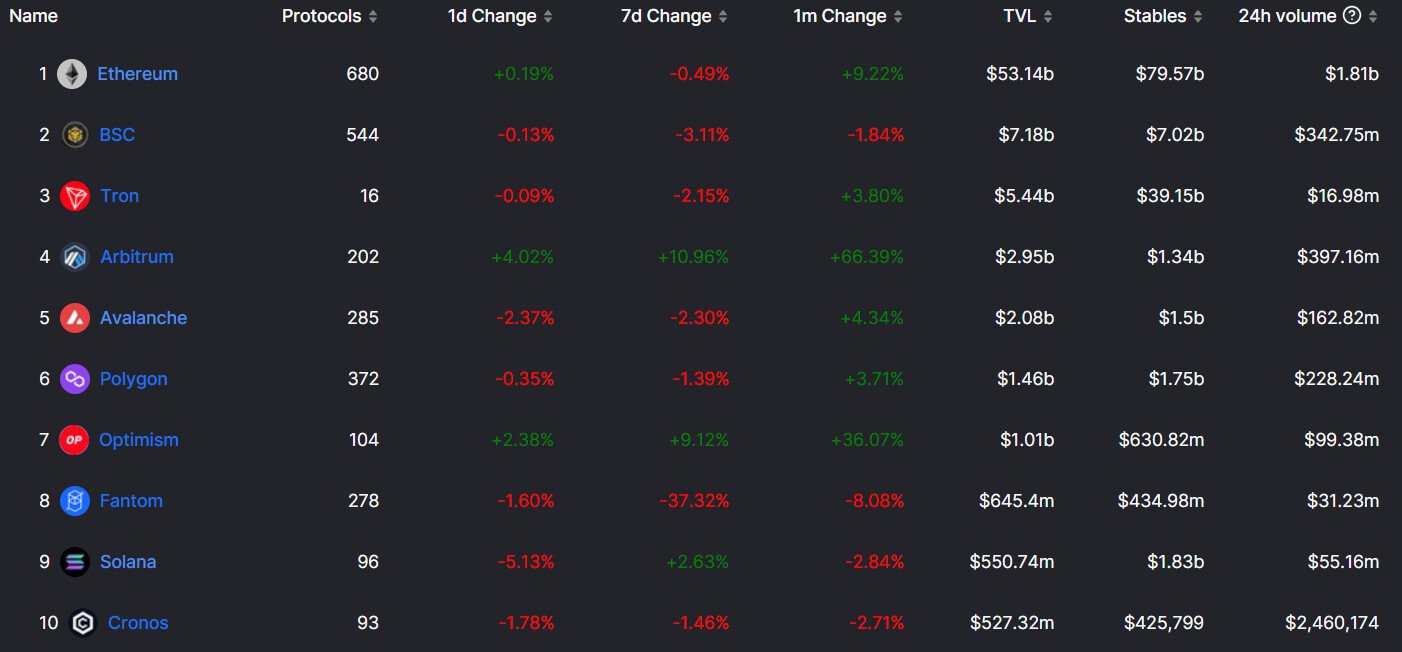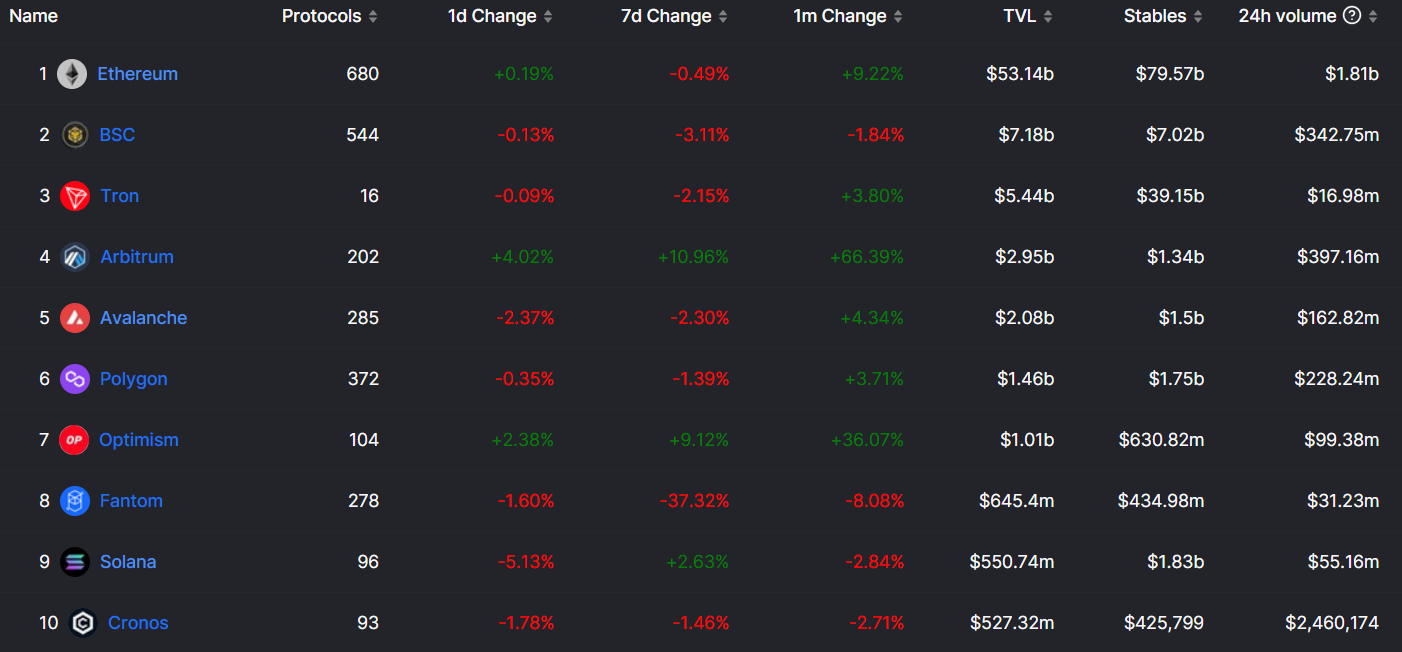 Arbitrum has a total trade value locked (TVL) in Decentralized Finance (DeFi) protocols of around $3.0 billion, ranking it as the chain with the fourth highest TVL, as per DeFi Llama data. Indeed, Arbitrum, alongside its fellow Ethereum layer-2 scaling protocol Optimism, are the only two chains to have recorded impressive growth in TVL over the last month.
As a result of recent growth, Arbitrum's market share of all TVL in DeFi protocols has risen to around 3.6%, up from under 2.5% this time last month, and up from only about 1.0% this time last year.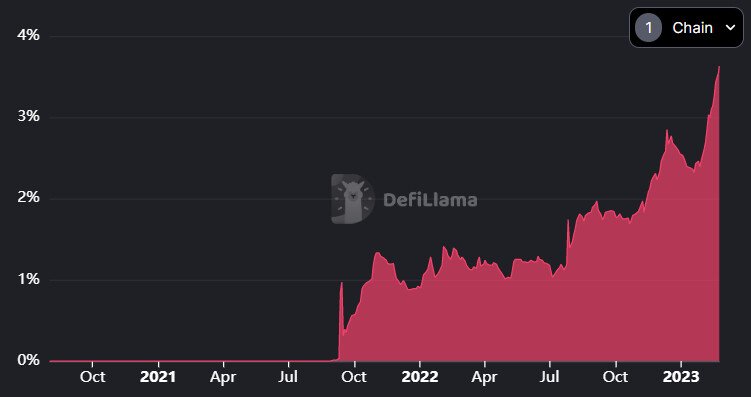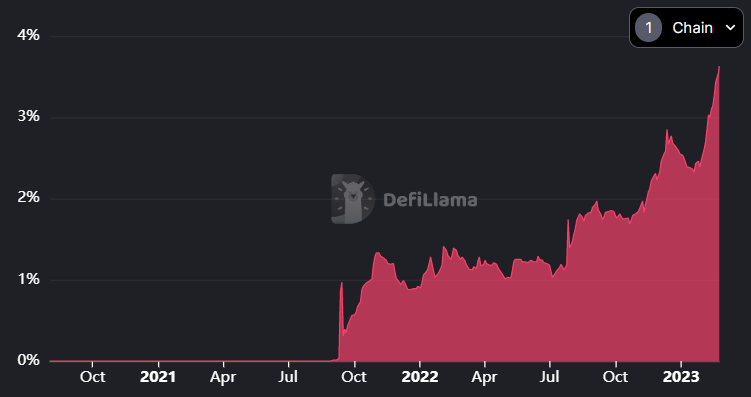 Here's How Arbitrum's Growth Benefit ETH
The recent growth and snowballing success of Layer-2 scaling protocols like Arbitrum, Optimism and Polygon should all be viewed as bullish for the Ethereum network, and thus ETH. That's because they fix two of the biggest drawbacks of the Ethereum network, including its low transaction throughput and high network fees.
While the Ethereum network only has the capability to process 14 transactions per second, Arbitrum can process around 40,000. Other existing layer-2 scaling solutions can handle similar loads. Ethereum, as stated in the protocol's roadmap, will undergo a number of upgrades in the coming years, including the implementation of "sharding", which should significantly boost the network's TPS.
But there is demand for scalable blockchains right now as crypto's broader adoption continues to rise. Layer-2 Ethereum scaling solutions can compete with Ethereum's more centralized but scalable layer-1 competitors (like Solana) to host Decentralized Applications (dApps) and projects, thus keeping these projects within Ethereum's so-called zone of sovereignty, even if they aren't building directly on the Ethereum blockchain.
And transactions on layer-2 solutions like Arbitrum only cost a few cents each, solving another Ethereum network problem that might have encouraged Ethereum users to try out other chains. As of the time of writing this article, average Ethereum network transaction costs are around $2.0 each.
Given they utilize Ethereum's underlying consensus layer to settle transactions, when protocols like Arbitrum experience growth, this also contributes directly to Ethereum network growth. So if Ethereum layer-2s are on fire, that can only be a long-term positive for ETH.
---