IQ.wiki Empowers Crypto Users with ChatGPT-Enhanced Search Function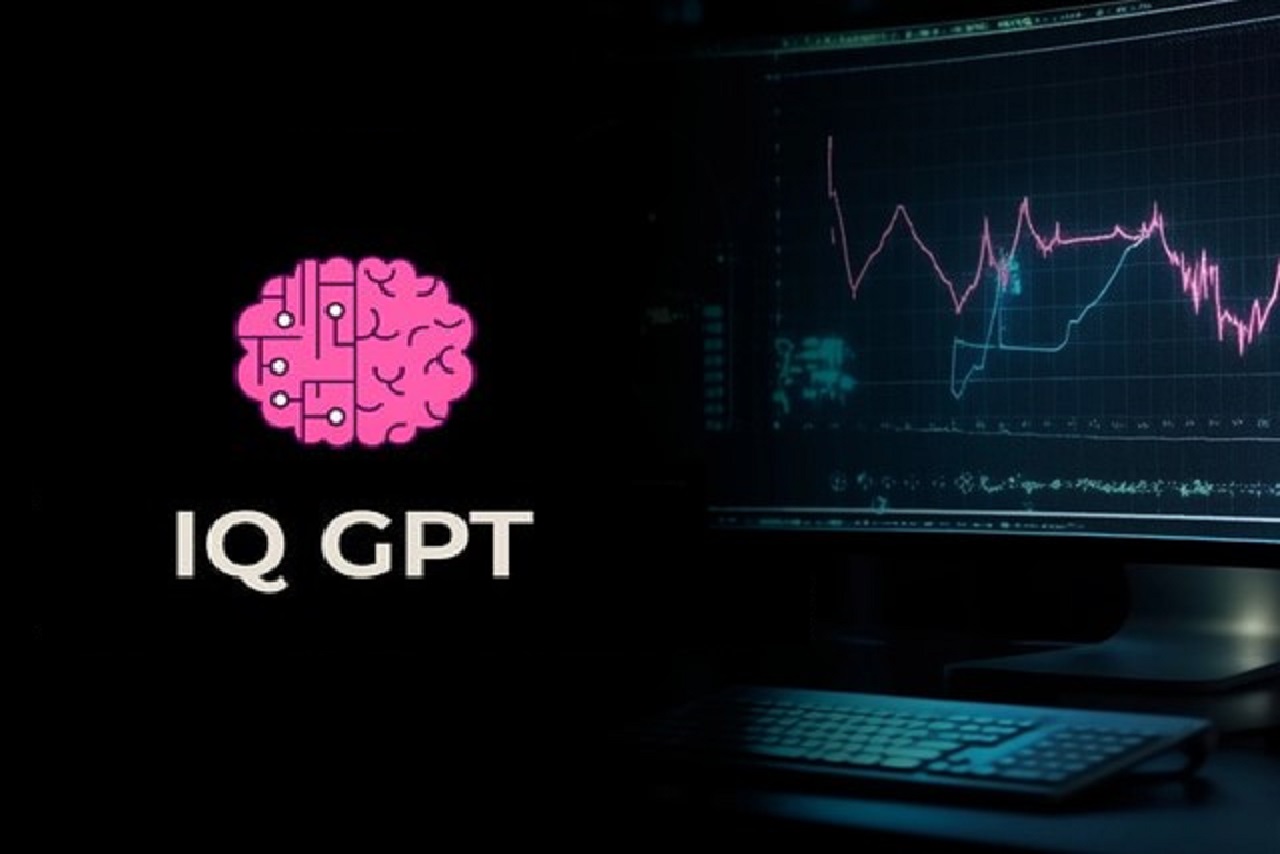 Blockchain encyclopedia IQ.wiki has launched a GPT-4 search engine for crypto users based on OpenAI's ChatGPT, and it plans to integrate more artificial intelligence (AI) features.
Released in 2023, Generative Pre-trained Transformer version 4 (GPT-4) is a neural network based on OpenAI's large multimodal language model that generates text from textual and visual input and "exhibits human-level performance on various professional and academic benchmarks."
IQ.wiki said in a tweet on Thursday that the AI search engine IQ GPT has officially launched.
According to IQ.wiki,
"IQ GPT focuses on providing real-time and contextually relevant information within the blockchain domain, making it the world's first AI Crypto Search Engine."
Navin Vethanayagam, who leads IQ.wiki (formerly Everipedia) as Chief Brain, described IQ GPT as "the first dedicated AI search engine for blockchain knowledge."
Andy Cho, Director of Business Development at the stablecoin issuer Frax Finance (founded by Sam Kazemian who is also a co-founder of IQ.wiki), argued that "IQ GPT is going to change everything."
Powered by IQ tokens, IQ GPT is meant to help users access real-time and reliable crypto information from a wide range of sources, including IQ.wiki's content database, The Associated Press News, CoinGecko, decentralized finance (DeFi) content provider Flywheel DeFi, Korean crypto news outlet CoinNess, and InvestHK, the department of the Hong Kong SAR Government responsible for Foreign Direct Investment.
Fighting Misinformation and Exploring Use Cases
IQ GPT filters out irrelevant data and offers contextually specific content, the team stated.
Per the Chief Brain,
"It caters to various use cases, including learning, development, and trading activities."
Vethanayagam told CoinDesk that "reading through a 1,000-word encyclopedia entry to answer a question is difficult and time-consuming [and] the GPT-4 search engine solves that as users can simply ask a question."
At the same time, IQ GPT "makes onboarding easier for new traders," he said, and helps fight misinformation: the search engine, for example, includes the original source to help users validate data authenticity.
IQ GPT onboards users through a waitlist, but IQ token stakers (HiIQ holders) were given early access.
"IQ token stakers have early access to qgpt.com and if you haven't staked you can join the waitlist," IQ.wiki's tweet added.
Everipedia launched in 2014, and it changed its name to IQ.wiki in 2022.
It integrated AI in February this year, when it stated that it was exploring several use cases for AI within the IQ ecosystem, such as translating articles into different languages, identifying potential trending topics before they became popular, and editing wiki articles for spelling, grammar, and neutrality.
____
Learn more:
- Solana Labs Launches ChatGPT Plugin for Blockchain to Help Bridge the Gap
- Crypto Analytics Firm Elliptic Incorporates AI to Speed up Tracking and Risk Detection – Here's the Latest

- 64% of Surveyed Whitehats Find ChatGPT Lacks Accuracy in Identifying Security Vulnerabilities - Immunefi
- Everipedia: Building the Blockchain Version of Wikipedia
---