We Asked ChatGPT About Wall Street Memes Token's Future – Here's Its Predictions
Disclosure: Crypto is a high-risk asset class. This article is provided for informational purposes and does not constitute investment advice. By using this website, you agree to our terms and conditions. We may utilise affiliate links within our content, and receive commission.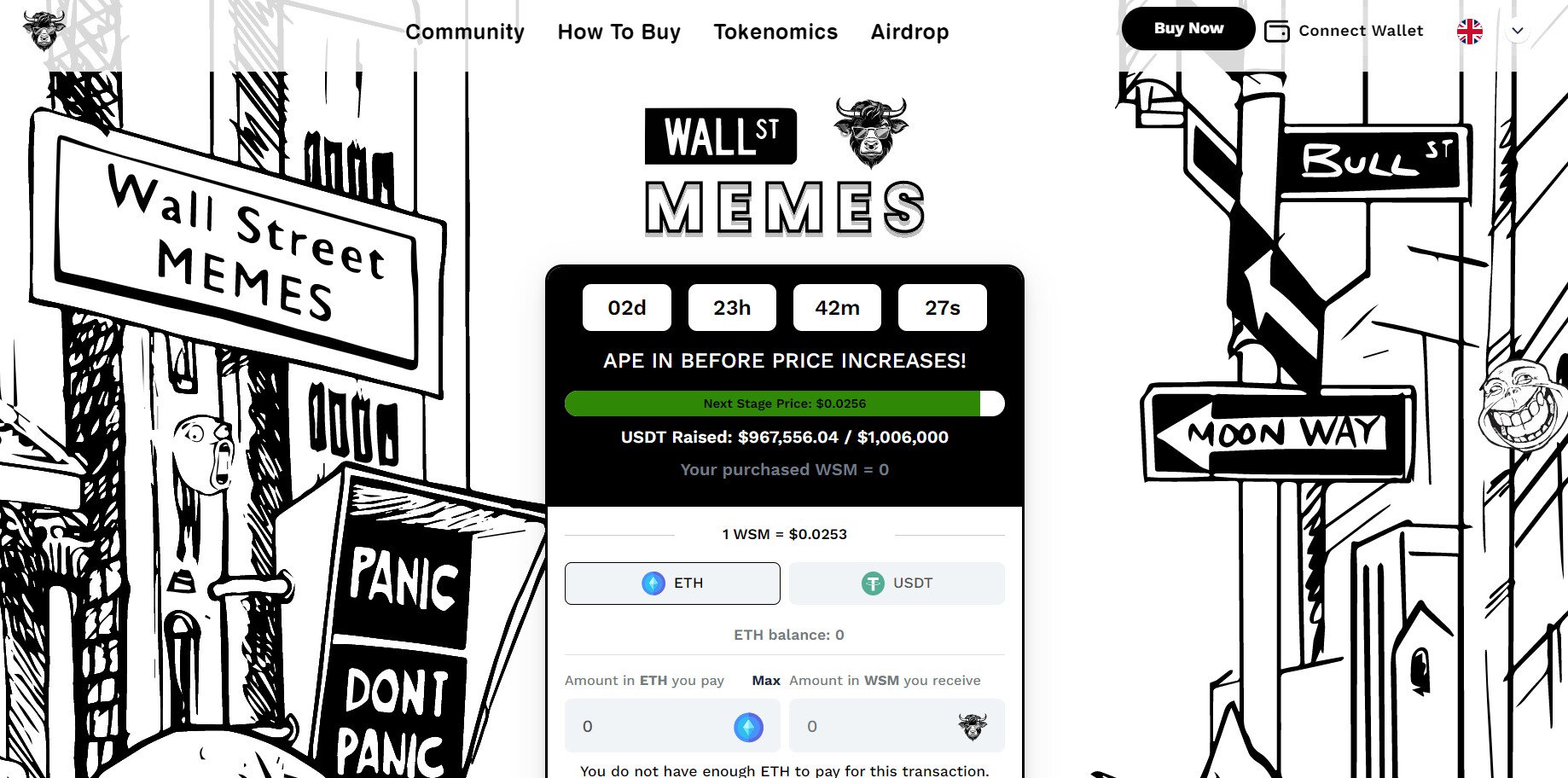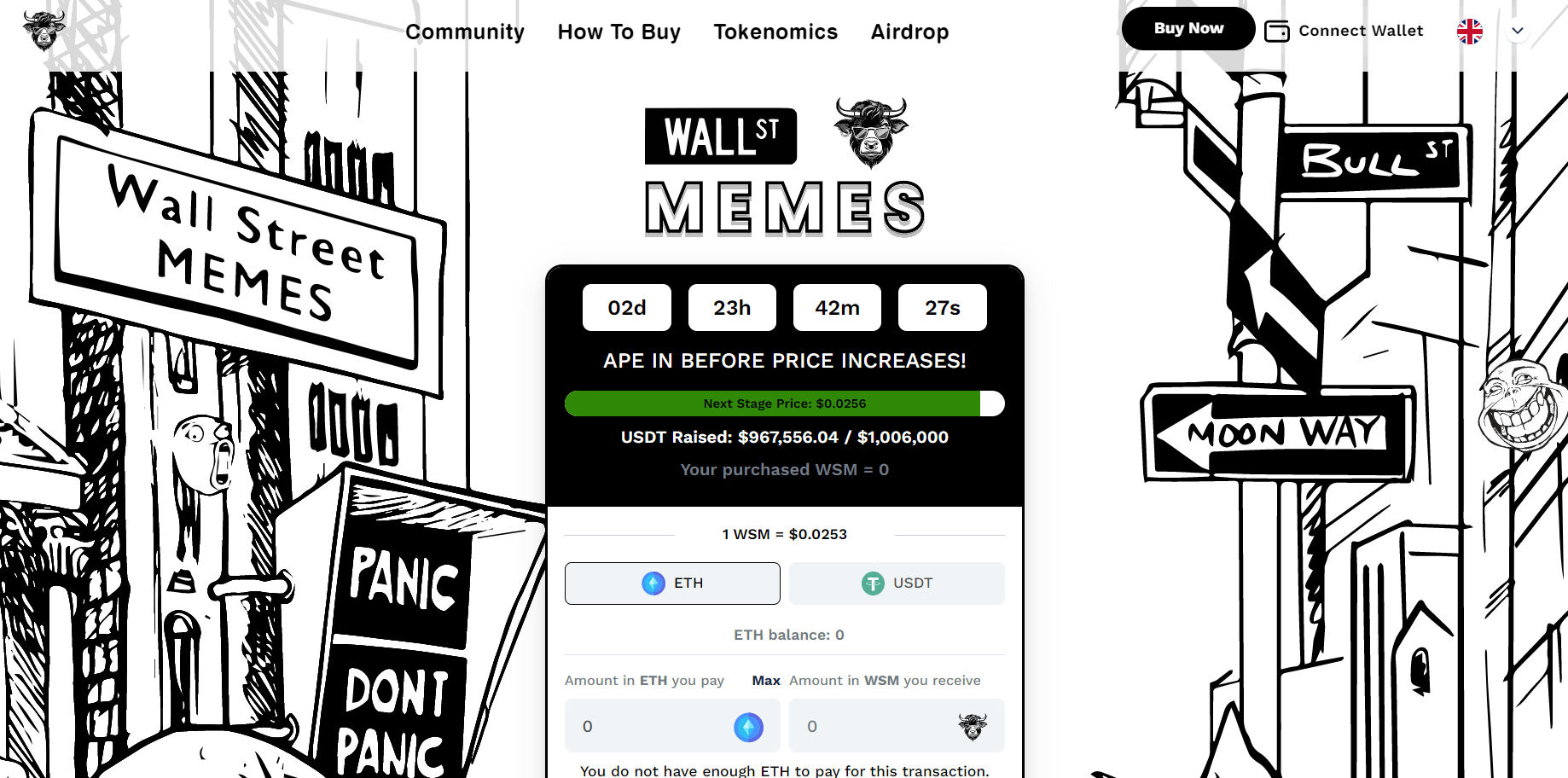 New generative artificial intelligence (AI) technologies such as OpenAI's viral chatbot ChatGPT have taken the world by storm in the last few months, with users shocked at the AI-powered bot's ability to process information, problem-solve and generate high-quality human-like responses to queries.
Indeed, ChatGPT has almost immediately hailed as a breakthrough technology that could radically transform the way information workers and businesses operate.
ChatGPT's capabilities include, but are not limited to, varied content creation, text summarization, business idea generation and brainstorming, code production, social media engagement analysis, CV and cover letter generation and much, much more.
And one area where AI is already proving to be a game changer is in the realm of financial market price forecasting.
A recent research paper showed how the machine learning-based large language models (LLMs) at the heart of AI such as ChatGPT enable it to predict stock price movements.
With that in mind, the team at Cryptonews.com decided to ask ChatGPT to predict its views on what the future holds for the Wall Street Memes $WSM token.
Wall Street Memes is one of the internet's hottest retail investing communities that previously rose to prominence in the meme stock craze of 2021, but has recently been expanding its relevance within the cryptocurrency space with a new presale of its associated WSM token.
While the chatbot was reluctant to give any exact price forecasts and was keen to emphasize that it was not giving out investment advice, ChatGPT put forth a number of arguments "as to why a meme coin like $WSM… could potentially experience price appreciation after listing on crypto exchanges".
Here is the good news it gave us.
ChatGPT Gives Us Good News on WSM
ChatGPT argued that, for a meme coin to succeed, it will need a strong community and hype.
"Meme coins often rely on the power of their community and social media presence… If WSM manages to build a strong and engaged community around its project, it could generate hype and attract attention from investors and traders… Increased demand for the token could drive up its price".
Luckily for $WSM, that's exactly what Wall Street Memes has spent the last more than two years building up.
Not only are there 523k hyper-engaged community members on its wallstbets Instagram account, there are another 214k on Twitter and more than 100k across its two other Instagram channels, wallstgonewild and wallstbullsnft.
All told, Wall Street Memes has a 1 million-strong social community of degens, which analysts think all but guarantees that the $WSM token will be listed on tier 1 crypto exchanges like Binance.
Indeed, ChatGPT thinks exchange listings and increased accessibility could be another big reason as to why the $WSM token performs well.
"Once a meme coin like WSM gets listed on established cryptocurrency exchanges, it gains exposure to a broader audience of potential buyers and traders… Improved accessibility can result in increased trading volume and liquidity, which often positively impacts the token's price".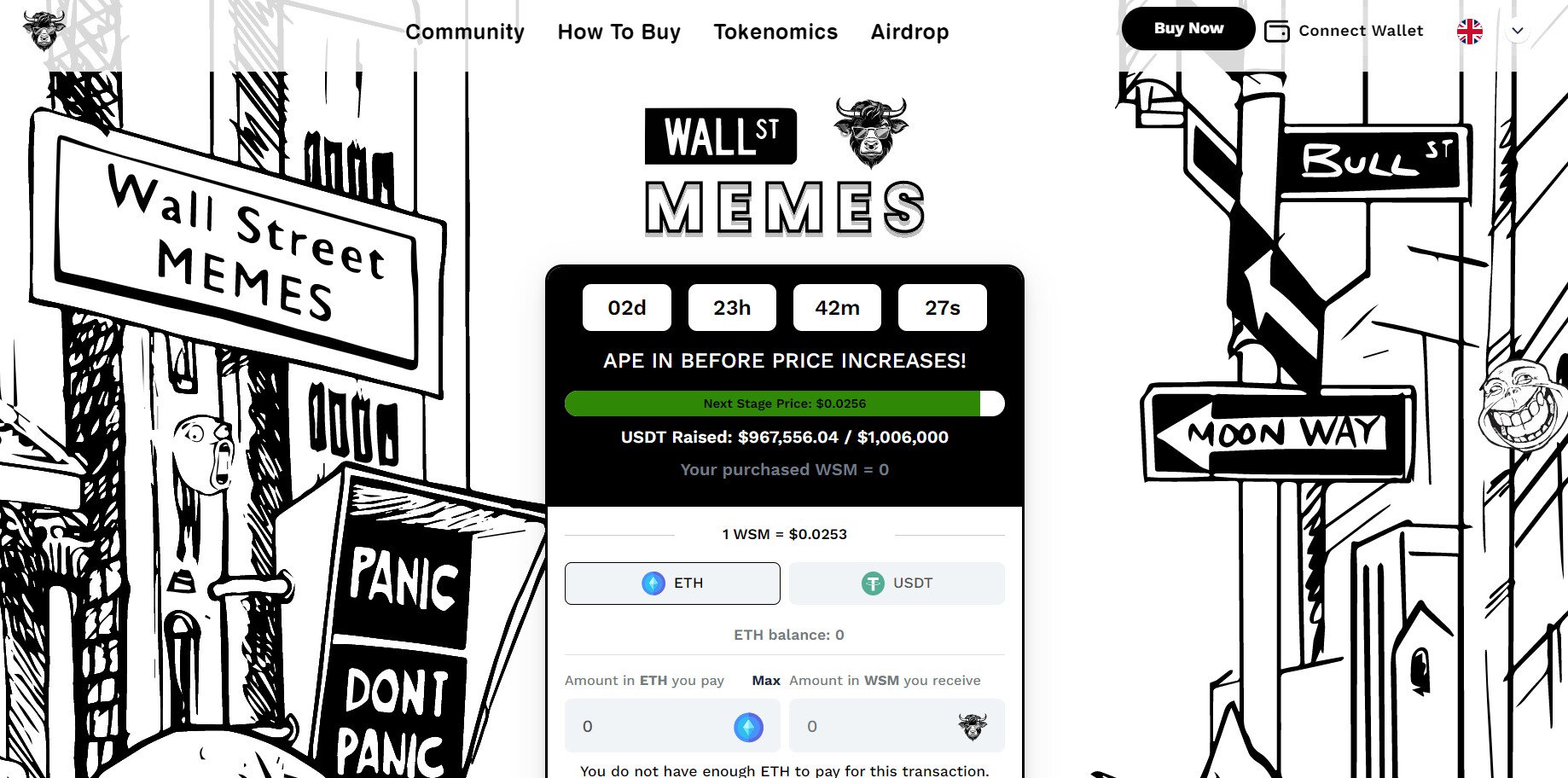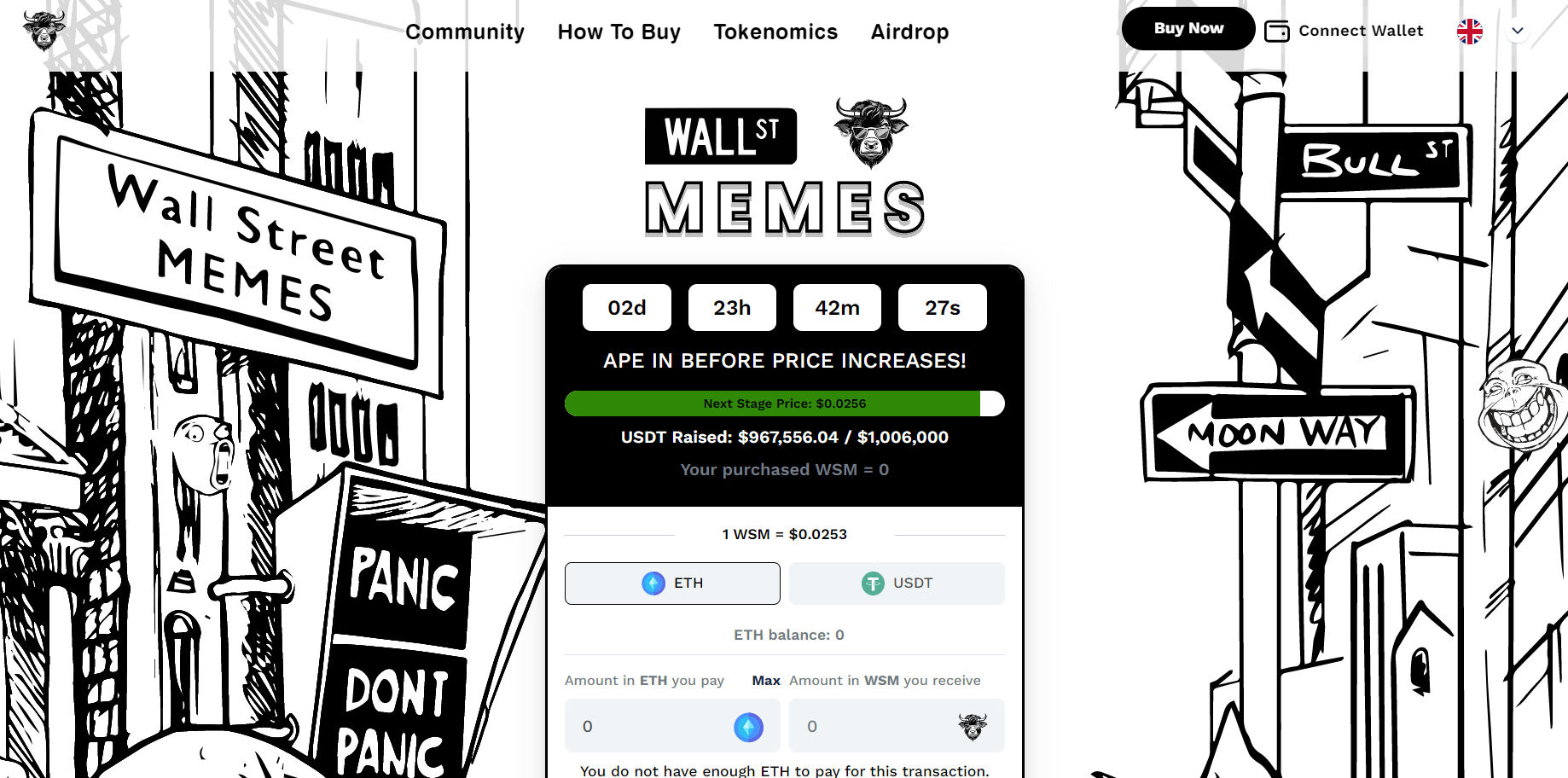 Get in on the Wall Street Memes Presale Now
Despite only launching a few days ago, the Wall Street Memes presale of its $WSM crypto token has already nearly surpassed the $1 million mark.
The presale is fast following in the footsteps of 2021's highly successful mint of the Wall Street Bulls 10,000 piece NFT collection, which famously made $2.5 million and sold out in 32 minutes.
Wall Street Memes was born out of the movement in 2021 where the little investors team up to stick it to Wall Street.
While failing to topple the overall dominance of institutional investors, the movement, whose primary focus was on bolstering the GameStop stock price, did manage to force Melvin Capital hedge fund into closure.
As such, the team behind the Wall Street Memes token knows everything there is to know about building brands in the new age of finance.
And in fitting with its focus on empowering the little guy, 100% of the token supply is for the Wall Street Memes community – there is no behind-the-scenes private sale and no team allocation largesse.
50% of the token supply is available in the presale; 30% as community rewards; 10% for CEX liquidity and 10% for DEX liquidity.
With 30% of the supply allocated to community rewards, it can reasonably be expected that airdrops to holders will be a big part of the ecosystem.
Indeed, the first $WSM airdrop is open now. Join the discord, connect socials, engage on socials, hold and trade $WSM to be eligible to receive the drop.
To buy $WSM tokens you will need ETH, BNB or USDT (ERC-20 or BEP-20 versions accepted) in your crypto wallet. Simply connect at the website to make your purchase.
Analysts are already predicting 10x gains for Wall Street Memes when it lists on exchanges and you can be a part of it.
Visit Wall Street Memes Presale
---