Hurry up and Regulate Crypto, Urges Ukrainian Central Bank
The policy-making unit of the Ukrainian central bank has called on the nation's government to speed up the rollout of crypto legislation.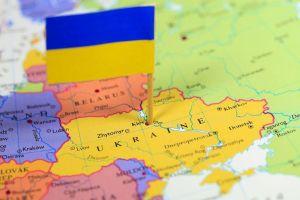 In an official release, the National Bank of Ukraine (NBU)'s governing council urged Kyiv to hurry up with its long-awaited regulation, urging the executive to "accelerate the preparation of legislation to regulate the cryptoasset market and transactions conducted using [cryptoassets]."
The bank justified its call, stating that legislation would help "minimize risks" and promote "macro-financial stability" in matters pertaining to "the proliferation of transactions involving cryptoassets."
It also instructed the bank's board to "analyze the impact of cryptoassets transactions on central banks."
In particular, the council stated that the board should look into the effect crypto could have on monetary policy, financial stability policy, payment technology development, and new regulatory practices – which it termed regtech, in addition to other matters. The board was given until December 1 this year to report back with its findings.
The NBU has grown increasingly keen on the idea of introducing regulation to the sector, and draft legislation has put the central bank forward as one of the bodies that could be involved with policing the industry.
It has previously claimed that the "legalization" of crypto would help provide legal protection to the customers of crypto exchanges and other crypto-related businesses.
Earlier this year, the head of the police's cybercrime unit also called for crypto to be legalized – claiming that crypto is now being used in almost all forms of crime.
The government, meanwhile, has pursued a cautiously pro-crypto stance. The nation's finance minister called crypto "promising" back in March, while efforts to provide crypto miners with surplus nuclear power are ongoing at the nation's high-capacity nuclear power plants.
___
Learn more:
- Ukrainian MP Cashed in Her Crypto – and Made More than Twice Her Salary
- SEC to Provide Clarity on Token Distribution, Crypto-Based ETPs - Hester Peirce
- South Korea Mulls Singapore-style Approach to Crypto Regulation
---