'Legalize Crypto,' Urges Ukrainian Cybercrime Chief
The head of the Ukrainian cyberpolice has called for crypto to be legalized – claiming that "most criminal activity" is now conducted using crypto.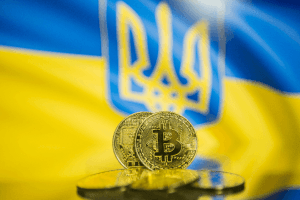 In an interview with RBC's Ukrainian service, the cyberpolice chief, Oleksandr Grinchak, stated that "legalizing" and "moving cryptocurrency into the legal sector would help the police "monitor illegal transactions with cryptocurrency more efficiently," adding that the entire online "black market" now makes use of digital tokens.
"If we talk about crimes the police force deals with now, ranging from murder, extortion, and theft to drug offenses – all of these aberrations can be associated with cryptocurrency: Everything except trademark and copyright infringement. That's why it is necessary to legalize it," he said.
When challenged on this claim, he reiterated that "most" crimes now have a crypto element.
He claimed that the Verkhovna Rada, Ukraine's parliament, supported his "repeated" calls for legalization and regulation.
"We have specialists who deal with blockchain, analytics, and communication with crypto exchanges. We do manage to identify these criminals. But we have already repeatedly raised the issue with the Verkhovna Rada and specialized committees. Cryptocurrencies need to be legalized," Grinchak stressed.
He also claimed that a lack of legal framework did not allow police officers to move against miners effectively, adding:
"The [mining sector] is not regulated in any way in Ukraine: Not one regulatory document is currently in existence. [All we can charge illegal miners with is] stealing electricity."
____
Learn more:
- Ukrainian MPs Want to Jail People Who Don't Disclose Crypto Holdings
- Ukrainian Finance Minister Says Crypto Is 'Promising'
- Bitcoin Miners Might Solve Ukraine's Energy Spending Woes
- Ukrainian MP Cashed in Her Crypto – and Made More than Twice Her Salary
---