How to Buy Tamadoge Token – Step-by-Step Guide for Beginners
Disclosure: Crypto is a high-risk asset class. This article is provided for informational purposes and does not constitute investment advice. By using this website, you agree to our terms and conditions. We may utilise affiliate links within our content, and receive commission.
Those in the market for a small-cap crypto gem might consider Tamadoge.
This immersive play-to-earn crypto game – which will offer crypto rewards and NFTs in a metaverse world – is powered by one of the top ranked meme coins on CoinMarketCap, TAMA.
This beginner's guide will explain how to buy Tamadoge tokens from the comfort of home in under 10 minutes from start to finish. 
What is Tamadoge?
Key information about the Tamadoge project is as follows:
Tamadoge is building a play-to-earn gaming ecosystem based on virtual pets. Players can mint their own virtual pet via an NFT that operates on the Ethereum blockchain.
Players will be responsible for looking after their virtual pet, in a similar nature to the classic 90s game Tamagochi.
Tamadoge players can earn real-world rewards by entering battles with their virtual pet, with payments distributed in the project's native token – TAMA.
The Tamadoge roadmap notes that the development team will transform its play-to-earn game into the metaverse, in addition to offering immersive gaming experiences via augmented reality.
Invest in Tamadoge on OKX – Overview
Interested investors can follow the quickfire guide below to buy Tamadoge tokens right now:
Step 1: Connect to OKX – Tamadoge is listed on OKX. Visit OKX and create an account to continue. 
Step 3: Buy USDT – On OKX, investors can purchase stablecoins such as USDT with a credit/debit card. Insert your details and purchase USDT to continue. 
Step 3: Buy Tamadoge with USDT – After claiming your USDT, investors can swap the stablecoin with Tamadoge on the platform. 
How to Buy Tamadoge (TAMA) – Full Tutorial 
On September 15th, Tamadoge completed its crypto presale by raising $19 million. The token is available to buy on OKX – a decentralized and centralized exchange. Available in over 100 countries, OKX exchange has a customer base of more than 20 million. 
The steps below provide a detailed guide on how to purchase Tamadoge via OKX exchange. 
Step 1: Connect to OKX Exchange 
Head over to the OKX exchange and begin creating an account.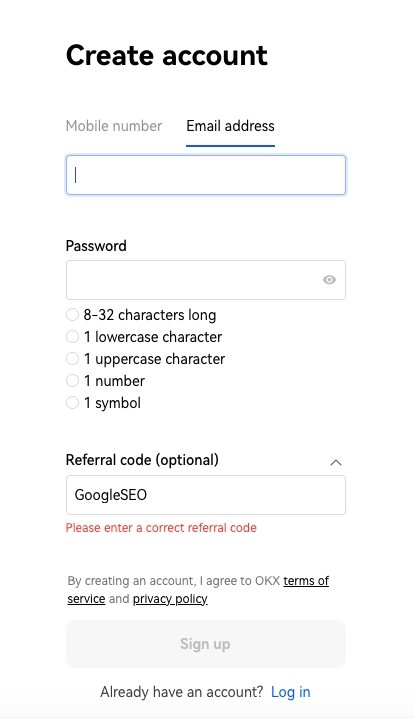 To continue, enter your mobile number/email address and create a password. Click on 'Sign Up' and confirm the account by entering the code sent to your mobile number/email. 
Step 2: Buy USDT 
Once the account has been confirmed, investors can purchase USDT on OKX exchange. With this exchange, users can buy cryptocurrencies by selecting a debit/credit card.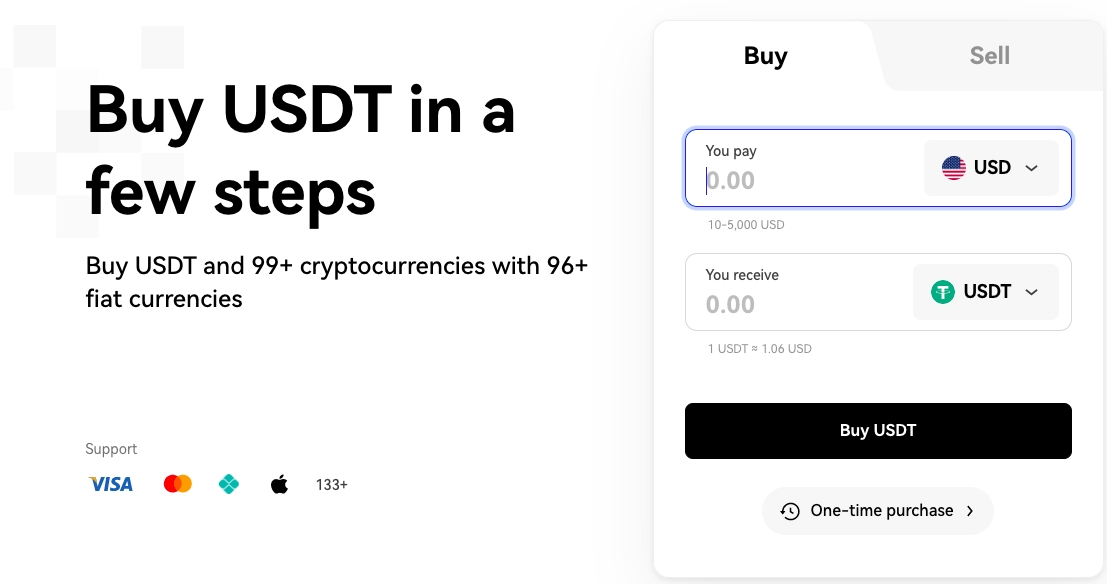 Enter the card details, select your preferred fiat currency and enter the amount you wish to purchase. 
Step 3: Purchase Tamadoge 
OKX exchange has listed Tamadoge on its platform. Investors can access TAMA through the TAMA/USDT pair/ 
Traders can swap their USDT holding with TAMA and confirm their purchase. 
Buy Tamadoge with the OKX Decentralized Exchange
Alternatively, investors can purchase Tamadoge without registering and creating an OKX account through the platform's DEX. Follow the steps below to buy Tamadoge with the OKX decentralized exchange. 
Step 1: Get a Crypto Wallet – Investors can buy Tamadoge by downloading a compatible crypto wallet. For example, MetaMask is a popular crypto wallet that is compatible with Tamadoge. 
Step 2: Buy ETH/USDT – Since TAMA can be swapped with ETH/USDT, investors can purchase one of these digital assets from a crypto exchange and transfer them to their MetaMask wallets. 
Step 3: Visit the OKX DEX – Visit the OKX DEX and click on 'Connect Wallet'. Investors can then connect their MetaMask wallet with the OKX DEX. 
Step 4: Buy TAMA- Once the MetaMask wallet is connected, search for 'Tamadoge' and swap your crypto holdings to confirm the purchase. 
Tamadoge Project Overview  
Tamadoge is a brand new crypto project with sizable albeit highly achievable ambitions. At its core, Tamadoge is building a play-to-earn (P2E) crypto gaming that enables players to earn real-world rewards. This is the case simply for engaging with the Tamadoge gaming ecosystem. 
The game itself is loosely similar to the classic 90s game – Tamagochi. Those who remember this game will know that the overarching objective was to care for a virtual pet. In the case of Tamadoge, – and unlike Tamagochi, players will own their virtual pet outright.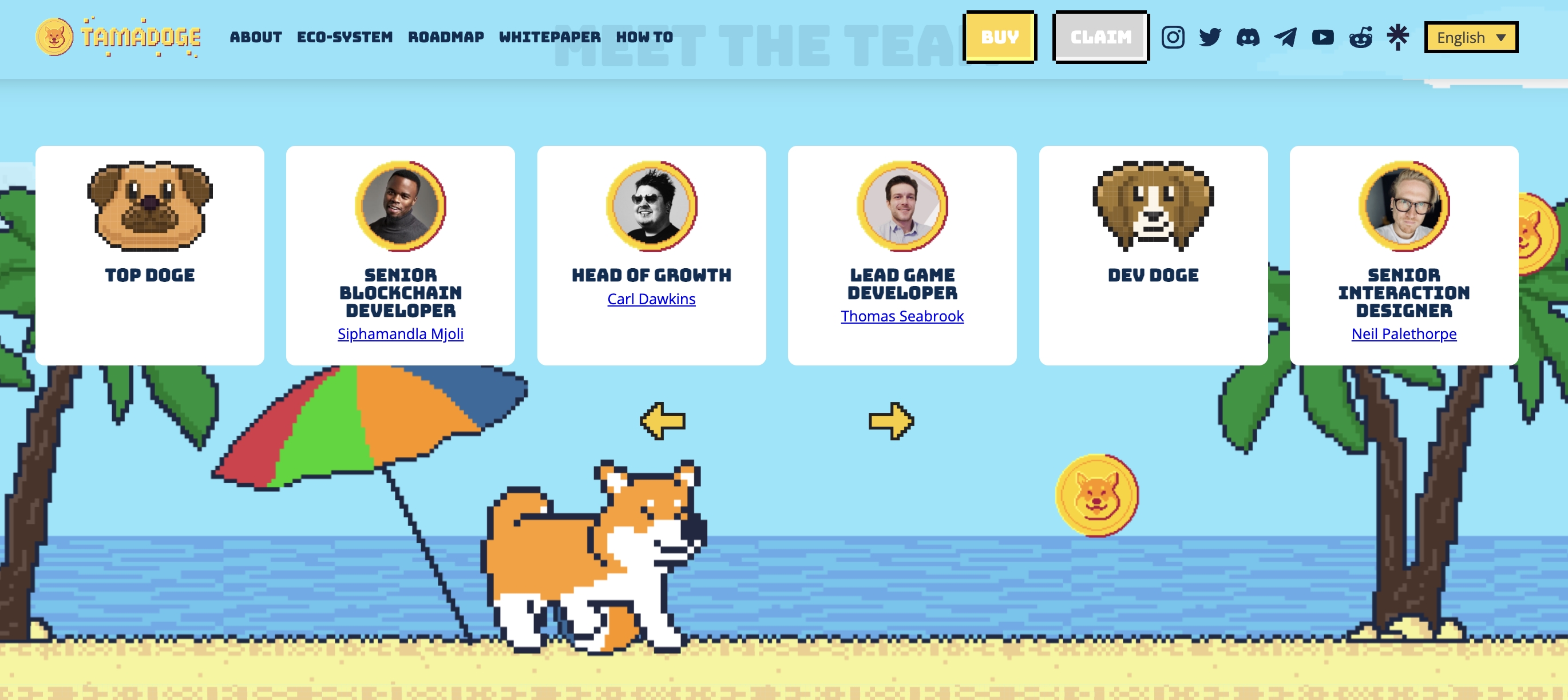 By this, we mean that each virtual pet is uniquely represented by a non-fungible token (NFT). As a result, players are motivated to look after their virtual pet with the long-term aim of increasing its capabilities. 
The reason for this is that virtual pets in the Tamadoge ecosystem can enter battles. By winning a battle, the player will earn crypto rewards. Similar to other P2E games in this industry, rewards are distributed in the project's proprietary currency. In this case, TAMA tokens. 
There is an abundance of core features that the Tamadoge development team will be working on over the coming months, some of which we discuss in more detail in the sections below. 
See our review of the Super Doge crypto game, Tamadoge's inaugural arcade game which is now released.
Minting 
First and foremost, upon accessing the game for the first time, players will have the opportunity to mint their very own Tamadoge virtual pet. 
The minting process is completely randomized owing to the underlying Ethereum smart contract that backs the Tamadoge ecosystem. 
This means that no two Tamadoge NFTs are the same, as each virtual pet will have its own traits. 
It is these very traits that will determine how successful the virtual pet is when entering battles with other players.  
Breeding 
The team behind Tamadoge is building an innovative feature that will enable players to breed two virtual pets. 
The result of this is that an entirely new virtual pet will be minted and subsequently backed by an NFT on the Ethereum blockchain. 
Incentivization  
Unlike traditional video games, Tamadoge players are financially motivated to engage with their virtual pets. As noted above, rewards are earned by completing a variety of tasks – whether that's feeding the virtual pet or entering it into battle. 
Crucially, the TAMA token – at some point in time after the presale, will be listed on a variety of crypto exchanges. 
This means that players will be able to cash out their TAMA tokens for another digital asset, such as ETH or USDT. In turn, the player can then exchange the digital asset for real-world cash. This is a true example of the play-to-earn concept. 
Tamaverse   
Tamadoge aims to take its virtual pet concept to the very next level. One such way that this will be achieved is by incorporating its play-to-earn game into the metaverse. 
The project's take on this is the 'Tamaverse', which will sit at the core of the TAMA ecosystem. 
As per the whitepaper, the Tamaverse will offer immersive experiences through a 3D world. This means that players will be able to feed, train, and care for their virtual pets in a fully futuristic way. 
Augmented Reality    
Another next-generation technology that the Tamadoge ecosystem will incorporate is augmented reality. 
This is expected to be one of the fastest-growing technologies over the next decade, which is why the likes of Meta Platforms have already allocated several billion dollars to this concept. 
In the case of Tamadoge, players will be able to engage with their virtual pet as if it were in the real world.
Through a mobile app and smartphone camera, players will view both the real and virtual worlds collectively. This might entail exploring the real world for virtual TAMA tokens. 
Is Tamadoge a Good Investment? Key Points   
In this section of our guide, we explore some of the key reasons why Tamadoge could be an attractive addition to a crypto investment portfolio. 
Sold Out Presale
Tamadoge recently completed its presale, raising $19 million in the process. After launching at $0.01 per token, TAMA reached a price of $0.197 at its all-time high, before a correction. Currently TAMA is a top 15 meme coin by market capitalization on CoinMarketCap, at one point being top 3.
Exchange Listings Often Provide an Immediate Upside  
History suggests that successful presale launches often do well once the respective token is listed on a crypto exchange. The reason for this is that FOMO (Fear of Missing Out) kicks in. 
That is to say, those that missed the presale launch are often keen to get in on the action as soon as the token is listed. 
In turn, increased demand can result in the token appreciating in value – and quickly. 
This is one of the core reasons why the Tamadoge presale has raised so much money in just five weeks, as there is collective anticipation of the impending exchange listings. 
Low Barrier to Entry
Another benefit of the Tamadoge presale is that there is a very low barrier to entry – even for those on a budget. 
Currently, Tamadoge is listed on OKX. The affordability of the token makes it a great way to diversify your portfolio. With the multiple use-cases that Tamadoge provides, it is possible to expect further price increases in 2023. 
TAMA Price Action – What to Know   
At this moment in time, Tamadoge has completed its presale and is listed on the OKX exchange. Users can either create an account on the exchange, or connect with OKX decentralized exchange to being purchasing Tamadoge. 
TAMA Price Forecast  
The long-term valuation of Tamadoge remains to be seen, as this will be dependent on demand and supply in the market, as well as the condition of the broader crypto industry. 
After the token is listed, there is a potential for TAMA to increase in price. With OKX, more than 20 million customers from over 100 countries will gain access to Tamadoge. 
Tamadoge App and NFT Ownership 
As per its roadmap objectives, the team behind the Tamadoge project is working hard on the development of a mobile app for both iOS and Android devices. 
Not only will this enable players to access their virtual pets on the move for the purpose of breeding, feeding, and battles – but further down the line, augmented reality will be incorporated.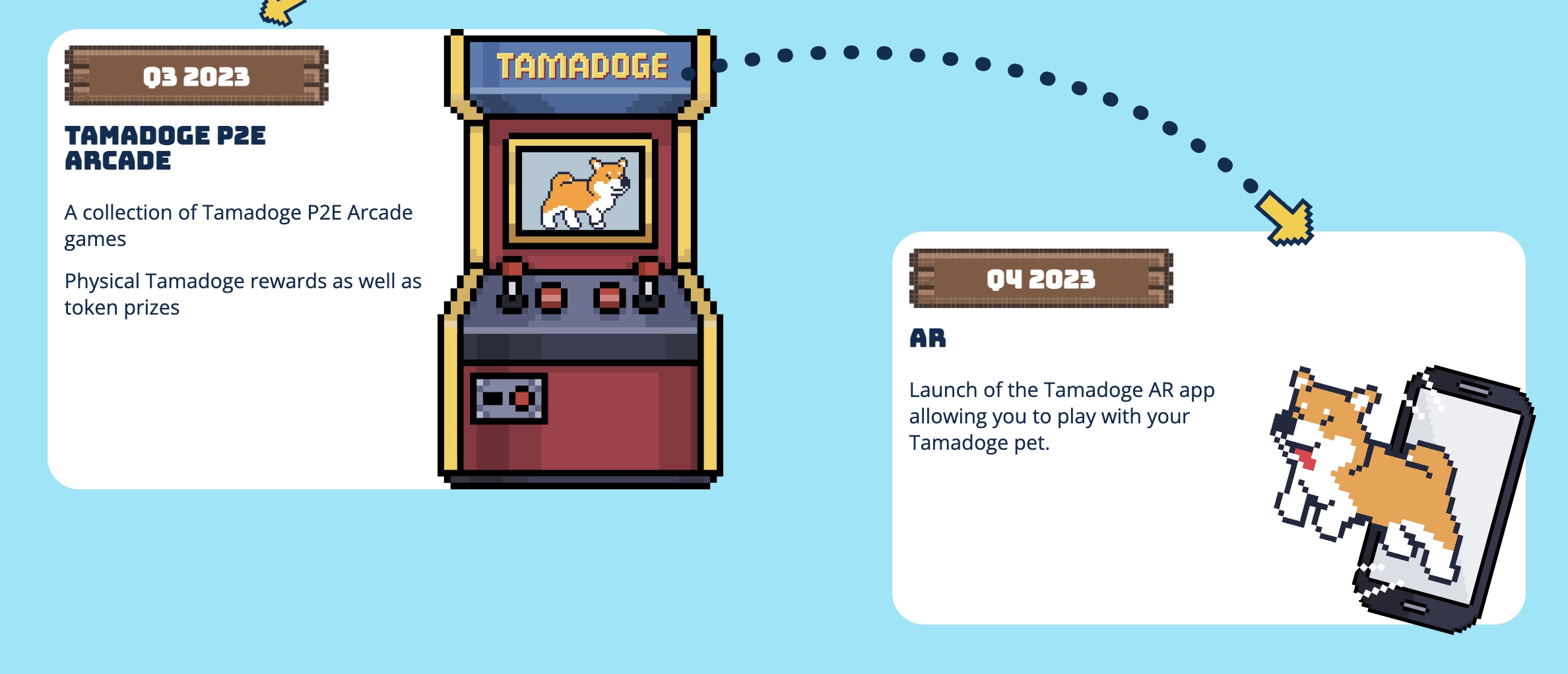 This will offer a next-generation gaming experience that is completely immersive. Players will be able to view their Tamadoge virtual pets in real-world environments, through a smartphone device. 
Moreover, NFTs will form a major part of the Tamadoge metaverse ecosystem. At the forefront of this concept is that each virtual pet is backed by a unique NFT that operates on the Ethereum blockchain, 
Not only that, but when engaging with the Tamaverse, players can earn in-game assets that are represented by NFT ownership.  
The Verdict?

There is every possibility that Tamadoge will go on to become the best-performing crypto asset of 2023.
The meme coin and P2E project has already seen one major pump and experts predict more huge price action in the coming months as Tamadoge ticks off numerous milestones from its roadmap, including the main game, two mini games and an AR app.
Tamadoge is now listed on the OKX exchange. 
FAQs 
Tamadoge crypto where to buy?
Tamadoge crypto coins have concluded their presale and are now available to purchase on OKX – a centralized and decentralized exchange. Users can either create an account on OKX to purchase TAMA, or connect their own crypto wallet to the OKX decentralized exchange. 
Which exchange is Tamadoge on?
Tamadoge is listed on multiple exchanges including OKX and Gate.io.
---