How to Buy $COPIUM Token in 5 Easy Steps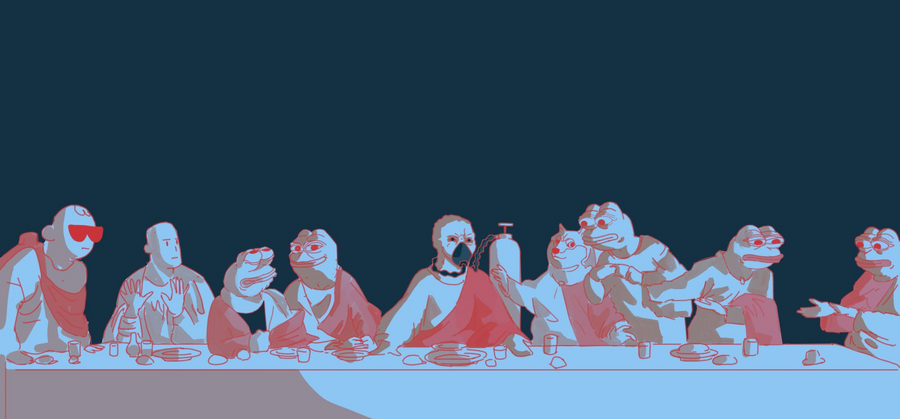 Disclaimer: The Industry Talk section features insights by crypto industry players and is not a part of the editorial content of Cryptonews.com.
Following the recent spree of meme-inspired cryptos, $COPIUM has emerged as a community-backed meme token. It is designed as a lifeline for those who missed the crypto wave of $PEPE, $SHIBA, or $DOGE.
By blending humor and a sprinkle of FOMO, $COPIUM has gained much attraction from investors as it rushed through its presale stages and confirmed its DEX listing on Uniswap. This guide expands on how to buy $COPIUM tokens in a step-by-step process while giving you an overview of the project.
How to Buy $COPIUM Token in 5 Simple Steps
The following section outlines quick steps to buy the $COPIUM token.
Open a Wallet: Get a Metamask, Trust Wallet or other digital wallet from the App Store, Google Play, or as a browser extension.
Buy Ethereum (ETH): Top up your wallet with ETH from Metamask or an exchange.
Connect to Uniswap: Link your wallet to Uniswap and enter the $COPIUM token contract address for the swap - 0x36520f6336490088c2455279C59CEFaC66984b36
Swap for $COPIUM: Convert your ETH into $COPIUM by confirming the transaction.
Alternatively, tokens can be bought using the widget on the copium.club website.
What is Copium Club?
$COPIUM is a community-centered token that is more than just a simple crypto investment. It embodies the distinctive spirit of internet culture – resilience, humor, and a healthy tinge of playful trolling.
Primarily, $COPIUM is a solidarity movement built for those who have endured the volatility of the crypto market, turning past missteps into potential profits. It appeals to individuals who have experienced loss in the uncertain crypto world, offering a communal space to 'cope' with their past decisions.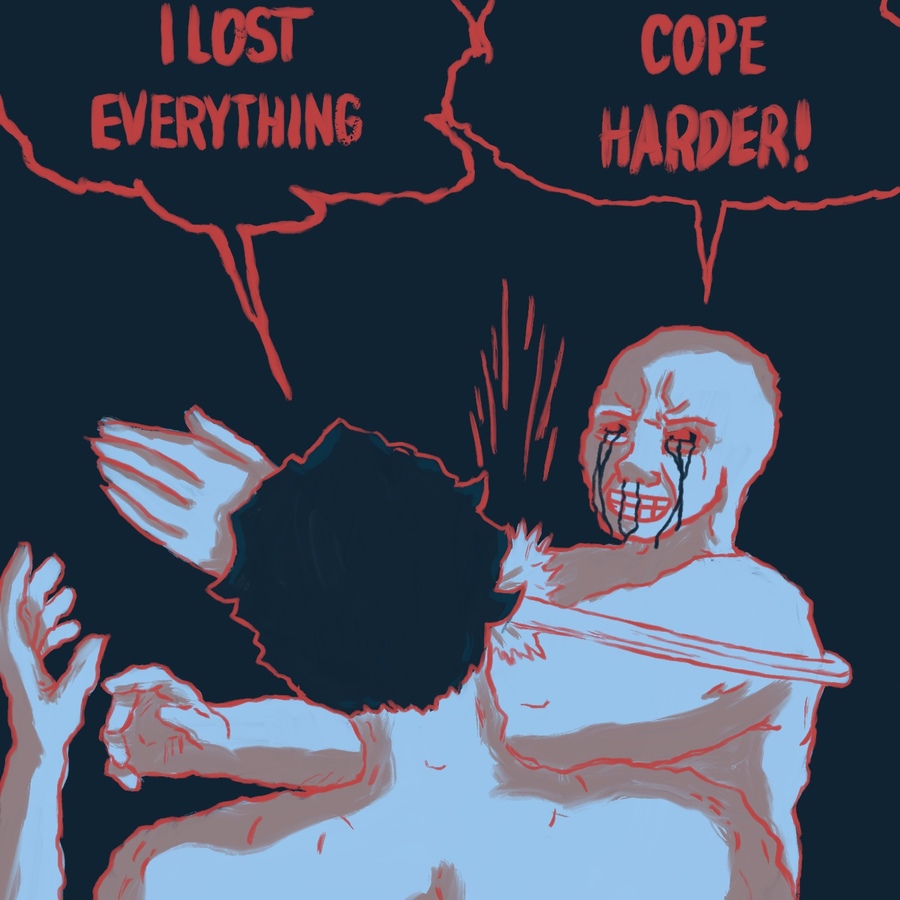 A vibrant team of meme creators and crypto enthusiasts supports this unique token. As an expression of shared experience in the unpredictable realm of digital currencies, $COPIUM goes beyond typical crypto ventures by transforming regret into riches.
It leverages the concept of FOMO to offer a unique investment opportunity - one where 'coping' evolves into a winning strategy.
Why are People Investing in Copium Token?
Investors are attracted to $COPIUM for several reasons. Firstly, it operates on a powerful sentiment of camaraderie and welcomes individuals who have borne the brunt of turbulent market shifts or ill-informed decisions, offering them a second chance at capitalizing on the digital currency revolution.
Moreover, $COPIUM offers its top holders an exciting NFT (Non-Fungible Token) airdrop feature. This multi-stage reward system incentivizes holding $COPIUM tokens and is built to benefit the most loyal investors. Holders can visually track their investment growth with a token tank that fills up across 20 tiers.

In addition, $COPIUM represents a unique opportunity to partake in the exciting world of meme tokens. Given the historic success of tokens like $PEPE, $SHIBA, and $DOGE, $COPIUM offered a new prospect for investors to join this emerging meme elite, turning laughter and shared experiences into tangible wealth.
$COPIUM has become synonymous with a new breed of crypto investing - where humor and community fellowship fuel a profitable journey to the moon.
Finally, the project has just announced a major token burn that will see 30% of the 1 billion max supply - or 300 million tokens - permanently removed from the supply.
This should prompt a supply shock and generate huge hype around the project, leading to an increase in buying pressure and send the price soaring.
You can view the $COPIUM chart on Dextools here.
How to Buy $COPIUM Token Tutorial
Let's examine how to buy $COPIUM through the Uniswap DEX.
1. Setting Up Your Wallet
You must establish a digital wallet to begin your $COPIUM investment journey. A popular choice is Metamask, a free-to-use wallet on App Store and Google Play. If you prefer trading on a desktop platform, Metamask also provides a browser extension that can be added to your preferred internet browser.
2. Acquiring Ethereum (ETH)
The next crucial step involves securing some ETH in your digital wallet. This Ethereum will later be swapped for $COPIUM tokens.
If you don't have ETH in your wallet yet, you can procure it directly on Metamask. Alternatively, you can buy ETH from another exchange and transfer it to your Metamask wallet or shift it from a different wallet. You can also buy Copium club crypto using USDT.
3. Connecting to Uniswap
After procuring Ethereum, you must connect your wallet to Uniswap, a decentralized exchange for trading Ethereum-based tokens.
To do this, navigate to Uniswap. You can also visit $COPIUM's official website and look for the "Buy Now On Uniswap" button on its homepage.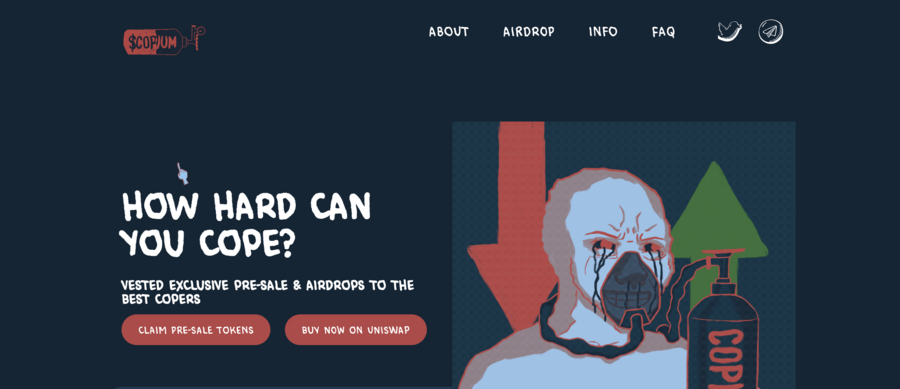 Now you must link your Metamask wallet to Uniswap. Once linked, enter the exact $COPIUM token address into Uniswap, and select $COPIUM from the list of tokens.
To find Copium on Uniswap and avoid scammers be sure to post the correct smart contract address for the token into the search bar: 0x36520f6336490088c2455279C59CEFaC66984b36.

4. Swapping ETH for $COPIUM
The final stage of your $COPIUM investment journey involves swapping your Ethereum for $COPIUM by confirming the transaction.
Also, $COPIUM transactions are tax-free, simplifying your purchase process. However, note that during periods of high market volatility, you might need to adjust for slippage to complete your transaction.
Conclusion
$COPIUM stands out as a unique opportunity in the meme-driven crypto landscape. The platform provides investors with a rewarding and engaging experience by leveraging humor, camaraderie, and FOMO. The step-by-step guide above makes investing in $COPIUM simple, helping you join this community-centered movement.
FAQs
What is the $COPIUM token?
$COPIUM is a unique meme-based digital currency that blends comedy, equality, and promising financial prospects. The platform thrives on "coping" with overlooked chances and FOMO in the digital currency sphere, offering entertainment and profitable returns via its distinctive tokenomics and Airdrop incentives.
Should I buy the $COPIUM token?
The decision to buy $COPIUM depends on your financial goals, risk tolerance, and understanding of the crypto market. $COPIUM provides an interesting opportunity, combining humor, community spirit, and potential for financial gains. It's an innovative meme token that connects individuals who've experienced the volatility of crypto markets. Through an incentivizing system, it also offers the chance for loyal investors to earn unique rewards and a major burn has just been announced, with 30% of the supply to be removed.

---