How Take Profit Easy with Information by Crypto Pump Signals for Binance
Disclaimer: The text below is an advertorial article that was not written by Cryptonews.com journalists.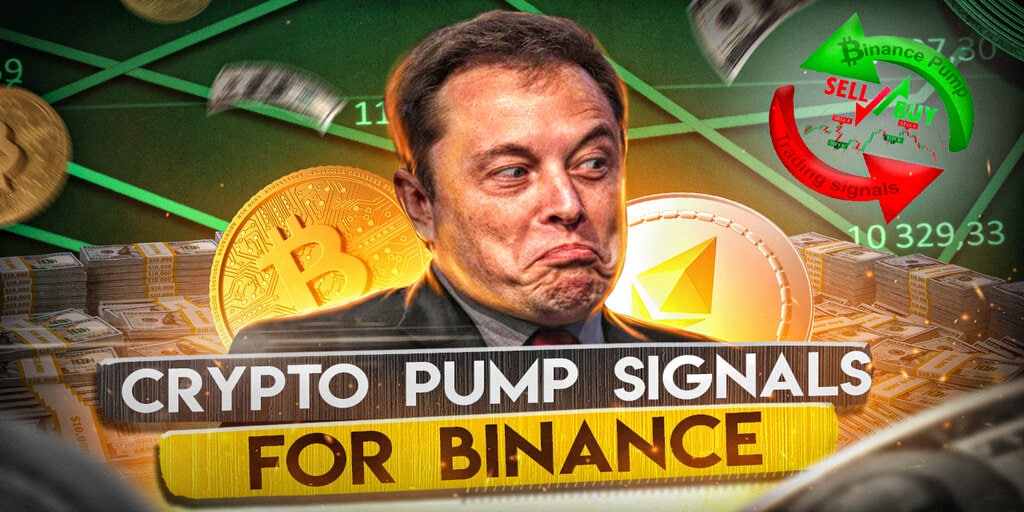 Cryptocurrency is firmly embedded in our life and keeps many secrets. It would seem that this is a complex, not familiar technology for creating digital money, a couple of years ago it seemed like something fantastic, and already in almost 2022 it is a source of quick huge profits for many people who trade on the world's largest exchange Binance.
Of the most incomprehensible terms, the strange word "Pump" stands out. What is it and how do they make money on it?
A pump is an artificial pumping of the value of a cryptocurrency with an average daily trading volume. A group of experienced traders and investors buys a pre-selected coin, thereby artificially increasing its value by several tens of percent. After the completion of the pump, such a cryptocurrency sells very quickly, thereby increasing profits for all those who knew in advance about the upcoming pump of coins. These are our subscribers to the VIP channel "Crypto Pump Signals for Binance"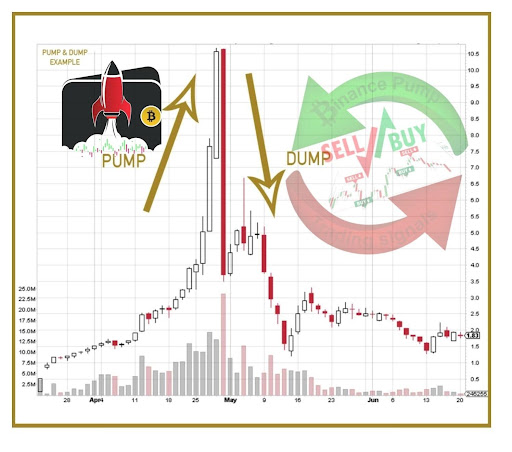 Our team has carried out a number of tests on how to make money by trading cryptocurrency, and the largest number of profit percentages can be obtained through the organization and successful implementation of numerous "pumps". After that, it was decided to create a VIP community, where everyone, after making a membership fee, can receive information on the upcoming coin pumps on a daily basis. In a short period of time, our Telegram channel has become one of the most authoritative communities in the field of providing information about the upcoming pumps of coins on Binance.
Our public Telegram channel is completely free and by the link specified in the description of this video you can subscribe to it and receive reports on ongoing pumps in real time many times a day.

In free public channel, we publish reports on the just held "coin pumps" and provide evidence of the absolute accuracy of the signals that were published in advance in our VIP channel for our VIP subscribers.
A report on the profit received by VIP subscribers using our trading signals from the VIP channel for the last 24 hours is published every day at 12:00 GMT +1 Time Zone.
You can check the reliability of the data on each coin published in this report by clicking on the " #"sign, which is located in front of the name of the coin.
Every day we publish reports on coin pumps and attach a screenshot from the VIP channel as a sign of proof, in which, in fact, the signals are published.
If you want to join our VIP team and receive signals about upcoming pumps, then read the conditions for joining the VIP community. The details can be found by clicking on the link specified in the description of this video, but now we will tell you in detail how to use our signals from the VIP channel, and do not be surprised that everything is much easier than you thought, and getting a constant income is easier than that it seems from the outside.
We have very flexible conditions for making money and gaining access to the VIP channel:
You can buy a subscription for any period: for a week, for a month, for a year, a lifetime subscription.
You can get a discount on subscription by inviting other people to our public channel.
You can win a subscription to the VIP channel by being socially active and take part in the automatic drawing of free subscriptions.
You can earn by inviting friends to our VIP channel.
Join the "Crypto Pump Signals for Binance" Telegram channel, study our reports and make sure that it really works and helps to make a profit very quickly and very often!
It is website of Crypto Pump Signals for Binance, read feedback of real crypto traders who use signals from this Telegram channel.
---